Most Popular Gift Cards For Men In 2022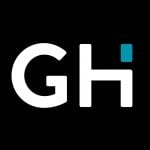 This product guide was written by GearHungry Staff
GearHungry Staff
GearHungry Staff posts are a compilation of work by various members of our editorial team. We update old articles regularly to provide you the most current information. You can learn more about our staff
here
.
GearHungry may earn a small commission from affiliate links in this article.
Learn more
Everybody loves gift cards. They make great stocking stuffers for the holidays and great birthday gifts for that guy on your list who seems to have everything. They're affordable, versatile, almost always unexpected and easier to purchase today than ever. Below we take a quick look at the 30 most popular gift cards for men.
The Most Popular Gift Card For Men
Outback Steakhouse Gift Card For Men

If there's a meat eater on your gift list surprise them with this $50 gift card from Outback Steakhouse. Should they want they can also redeem this card at any Carrabba's Italian Grille, Fleming's Prime Steakhouse, Bonefish Grille or Roy's location the US, Puerto Rico or Guam. Give your dad, husband, boyfriend, son or brother the gift of comfort food from Outback Steakhouse gift card for men.
App Store & iTunes Gift Cards

The App Store and iTunes gift cards for men are available in denominations ranging from $25 to $200 and are delivered by email almost instantaneously. If your man is into apps or games or has a weakness for digital music or movie downloads this is the perfect stocking stuffer for him.
American Eagle Outfitters Gift Cards

American Eagle make high-quality clothing for men and women with a timeless edge that speaks to the heart of the American spirit. Guys love this American Eagle gift card and can use it to make purchases in any of the company's brick and mortar outlets or, if they want, through the AE online store.




Airbnb has revolutionized the hospitality industry by providing travelers with unparalleled choices. They eat, sleep and breathe convenience and yet they've found a way to inject just a bit more into their process with these easily redeemable Airbnb Gift Cards in denominations ranging from $25 and up. If there's a traveler on your gift list he'll love one of these. Find more great products for travellers by checking out our guide to the essential travel gifts for men.

Fandango gift cards are a great idea for the movie lover in your life. They can be used to purchase tickets through the Fandango website or the Fandango app for your smartphone. Let your man get the jump on box office lines by giving him the gift of movies with one of these $25 Fandango gift cards.




Netflix and Amazon team up to provide you with the perfect surprise gift for that hard to buy for guy on your list. Give him access to Netflix's cutting edge content here in the US or in any other country that offers the Netflix service in dollars. Netflix Gift Cards denominations range from $25 to $100 and are good for any of the company's products offered through their streaming service. A great addition to our gift cards for men guide.

Gamestop has thousands of stores throughout the US so if the man in your life has a thing for the digital domain Gamestop Gift Card is the perfect birthday or holiday gift. You have the option of receiving the card(s) through email or having the physical cards sent to you. If your guy is one who likes to have things in his hand the plastic might be the best route. Be sure to combine this with one of the cool gifts for gamers from our list. 




While Amazon doesn't have any products of its own to offer, what they do offer the man receiving one or more of Amazon.com eGifts is access to the world's biggest online marketplace. If you can't find it on Amazon it might not exist. So there's little doubt the recipient of this card is going to be pleased when he pulls it out of his stocking or it falls out of his birthday card.

Is there a handyman in your life? If so this $50 gift card from Lowes might be just the thing to brighten their day. It can be redeemed in person at any of the company's hundreds of locations or online at lowes.com. If your guy is one who'd rather build a porch than travel the Lowes gift certificate is certain to bring a smile to their face.




If you or someone you know just can't get enough double mochaccinos this $25 gift certificate from the coffee colossus is sure to put some starch in their stride. Starbucks Gift Card is good for nearly all US locations and in another half dozen countries as well. If you know a guy who is heading out on a business trip this is the perfect accompaniment. For more coffee related gifts, check out our list of the best gifts for coffee lovers.

There are some people for whom Taco Bell is more than a restaurant, it's a way of life. If you have a guy like that on your gift list treat them to a $25 Taco Bell gift card and get on their good side for years to come. Taco Bell's dollar menu makes even something as unassuming as a $25 gift card a real value.




This Uber gift card is available in denominations ranging from $25 to $100 and more. And although you'll need to make sure you follow instructions to the letter, it can be a real treat that will help you or your gift card recipient navigate the concrete jungle in style.

Subway is the world's most popular fast food chain and for good reason: they're not your average gut busting, heart stopping fast food. This $25 SUBWAY gift card is sure to warm the heart and fill the stomach of your health conscious sandwich fan. Just tell them not to try and redeem it overseas. Make sure to also check out our list of food gifts for men for more great foodie goodies. 

The gift of music is one no man will forget. But Spotify is more than just music and this $60 gift card will help you explore everything this Swedish streaming service has to offer. Redeem the card at Spotify online and start taking advantage of their incredible content. Registration required. Be sure to combine this with a cool noise cancelling headphones from our list. 

For the fashion conscious man there's the Nordstrom gift card. This premium $50 card is eligible to be redeemed at any Nordstrom brick and mortar retail outlet in the 28 states where they're located, through the company's website or over the phone. Next time you find yourself browsing through Nordstrom's incredible selection of specialty fashion offerings remember, you have the card.

Outdoor types love the Bass Pro Shop and your outdoor guy is going to love you too when he finds this $50 gift card inside his birthday card. There are plenty of ways to redeem the BPS gift card including catalog purchases, online or at any one of the company's retail outlets. Can also be applied to purchases at the Islamorada Fish Co and/or the Big Cedar Lodge.
Huckberry Virtual Gift Card

Huckberry represents the new spirit of retail. One that covers all the bases and recognizes a man can be both refined and rough and ready. From everyday carry to camping gear, shoes and more Huckberry has every aspect of your personality covered, and covered in quality. Use the Huckberry Virtual Gift Card online to ramp up the quality of your life.

This Nike gift card is available in denominations ranging from $25 to $200 and more. Which is good because honestly, you're not going to get much from Nike for $25. But even if the swoosh isn't your cup of tea you can also use the card for purchases at any Converse owned retail outlet in the US or at Hurley.com. You can spend the gift card on one of the products from our Nike sneakers review.

PlayStation redefined home entertainment and their PlayStation Store gift card is redefining the stocking stuffer. Use this "store wallet" to download all the latest games for PS3, PS4 and Vita, stream movies and music or d/l all the latest multiplayer missions, maps and more. The video features all the latest movie titles and blockbuster TV Series.

eBay is where opportunity meets need and creates world class deals every day. The eBay Digital Gift Card is available in a wide range of denominations and can be purchased using PayPal. Enable the bargain hunter in your guy by gifting him the one card that will open the door to the world's great values.

IKEA has taken their brand of high quality contemporary furnishings to the four corners of the world and is the place to obtain leading edge products for your home or office. Today, untold scores have discovered the IKEA gift card and as a result have more beautiful, functional living and working spaces. Available in both plastic and virtual eCard sent to your inbox.

Google is the latest in a long line of companies to get into the digital entertainment field. And with resources like they have at their disposal you can be sure they're doing it right. Gain access to their ever-growing library of digital content including ebooks, apps, movies, games, music and more with the Google Play $50 gift card.
Barnes and Noble Gift Cards

If there's a guy on your gift list who is bonzo for books give them a B&N gift card worth anywhere from $10 to $1,000 and watch their eyes light up. The card can be redeemed at any Barnes and Noble brick and mortar store as well as BN.com. And the best part? No expiration date.






Anyone with a taste for high-end Mexican food is going to love Chili's $25 gift certificate. Try their incomparable quesadillas, their sumptuous fajitas or go all out with their bacon, avocado grilled chicken sandwich. The card can be redeemed at any Chili's Grill & Bar, On the Border, Romano's Macaroni Grill or Maggiano's Little Italy.

Nobody does breakfast like IHOP so if you're the kind of guy that is up at the break of dawn pick up a few IHOP gift cards and keep yourself in buttermilk pancakes for the foreseeable future. These $25 cards are good at any US IHOP location. So hand a few out to your friends too. The perfect gift for the hungry man in your life.




Every guy needs high-quality casual wear for nights out and weekends away and Hollister has it. A $50 Hollister gift card is a great way to introduce your guy to the company's peerless SoCal style and can be redeemed either online or at any Hollister retail store in the US and Canada. Help your guy ramp up his wardrobe with a gift card from Hollister.

If there's a guy in your life with a passion for six string symphonies get him a gift card from Guitar Center. Guitar Center is the world's biggest guitar retailer but that's not all. They also have the widest selection of amps, keyboards, recording equipment and more that you'll find anywhere. If it's music he loves give him a Guitar Center gift card.

The $100 Visa gift card is like a non-rechargeable debit card. Except that there is no ATM access granted or needed. The funds never expire and after an initial purchasing fee there are no other fees for the life of the card. Available for US sale and use only and, although you can purchase this card through Amazon, you can't use your Amazon balance to do so.

Is there a guy you know taking a trip soon? Give him a $50 gift card from hotels.com and make his journey more convenient and comfortable. Hotels.com have access to more than 150,000 hotel rooms of every imaginable type in every imaginable country. So help him get his travels off on the right foot with a hotels.com gift card.
Sign Up Now
GET THE VERY BEST OF GEARHUNGRY STRAIGHT TO YOUR INBOX