Best Front Pocket Watches in 2022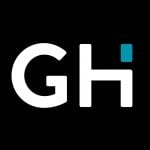 This product guide was written by GearHungry Staff
Last Updated
June 5, 2018
GearHungry Staff
GearHungry Staff posts are a compilation of work by various members of our editorial team. We update old articles regularly to provide you the most current information. You can learn more about our staff
here
.
GearHungry may earn a small commission from affiliate links in this article.
Learn more
Pocket watches are one of the most dapper, classic, badass things you could ever own. It adds a unique element of flair, one that says you're not afraid to carry around flashy trinkets and be looked at like a total boss. Pocket watches are beautiful little pieces of work that display some of the most intricate clockwork to date, and we've found the cream of the crop; fifteen to be precise. We're about to jump into the history behind them, when they became popular, and what styles you can attach them to with ease.
The Best Front Pocket Watch
Stuhrling Mechanical Vintage Front Pocket Watch
Stuhrling has been on our radar for quite some time; we've covered them in some of the top wristwatch guides here on Gear Hungry. It's no surprise that their attention to detail and quality construction (not to mention the stellar low price), would land them atop our list. Stuhrling's bringing the pocket watch approach back into the 21st century with this little beauty, crafted of stainless steel and brass, sporting a twelve-inch chain of similar material. Stuhrling has a reputation for creating clockwork that moves well beyond the normal maintenance times, and with pocket watches, you'll encounter more frequent maintenance (more on this in our comprehensive buying guide.
This skeleton pocket watch features Krysterna double-sided dial windows, coating the back with as much protection as the front. You'll find yourself winding this up once every twenty-four to thirty-six hours, but be careful of overwinding. Roman numeral markers give it a glorious, old-world touch that keeps it looking classic while providing you with a spin on your current attire. Stuhrling takes the cake on every point: value, construction, the time between maintenance, and of course, for being one of the most customer-oriented watchmakers we've ever come into contact with.
Key Features:
48mm Stainless steel case construction
12" Stainless steel chain
Krysterna double-sided dial window (skeleton watch look)
Twenty-four to thirty-six hour power reserve on self-wound motion
Roman hour markers
Specification:
Brand

Stuhrling Original

Model

6053.33113

Weight

14.4 ounces
Mudder Vintage Front Pocket Watch
If you want the look of a golden pocket watch, without spending thousands, the Mudder Vintage Front Pocket Watch is the perfect choice. Made from a metal alloy, it's considerably cheaper than a solid gold watch and it gives off the same vibe. For this reason, it's absolutely perfect for fancy dress parties. The watch has a heavily-engraved front and back, it opens up to reveal a black dial with white Roman numerals, and features Quartz movement for accurate time telling. It's also mounted on a gold-painted alloy chain. If you're not a big fan of the gold color, you can also get this watch in black, bronze, and silver finishes. This might not be a $1000+ gold pocket watch but it still represents amazing quality for an astoundingly low price. If you're looking for a bargain, you just found it. 
Key Features:
Made from alloy 
1.8-inch case diameter 
Heavily-engraved front and back
Metal chain
Quartz movement 
Available in four colors 
Specification:
Brand

Mudder

Model

09

Weight

4.8 ounces
Charles-Hubert Paris Classic Collection Pocket Watch
Affordable and flashy as hell, this antique-finish pocket vintage watch is going to leave you with the Charles-Hubert brand on the forefront of your tongue at all times. Their keen attention to detail and stellar construction made them hard to miss, and simple to love. From the seventeen jewel mechanical movement, right on down to the fantastic vintage effects and skeleton view, it's as stylish as it is functional. What really caught our eye was the lifetime warranty on every mechanical hand-wound movement piece; that's dedicated, it's Charles-Hubert saying they want to be your one and only pocket watch.
This bad boy is constructed of brass, and comes in a deluxe gift box to toss on display, or simply store it in style when not in use. It doesn't come with a chain, but Charles-Hubert does have a standalone one that you have to buy separately. We're suckers for the antique look with the new-age build, especially at this rockin' price.
Key Features:
17 jewel mechanical movement
Lifetime warranty on the mechanical hand-wound movement
47mm brass case
Skeleton dial for intricate viewing
Includes a deluxe gift box for protective storage and display
Specification:
Brand

Charles-Hubert, Paris

Model

3869-S

Weight

8.8 ounces
Altiplano Pocket Watch by Piaget
When was the last (or first) time you owned something truly exclusive? Piaget gives you the option to carve-out a piece of history, all for yourself. This luxury pocket watch has only ever made it into the hands of a few gents, and time is limited; they make every watch 100% by hand, and this series includes a grand total of twenty-six productions. You can imagine the cost, but what you can never understand is the fire flooding through your veins as you hold something that less than one in every two-hundred million people will own.
They don't play around; Piaget made the watch back out of sapphire crystal (not the dial window, the dial), and encased this glorious machine in 18k white gold, making up your entire exterior. Swiss-made automatic mechanical movement powers this soon-to-be timeless classic, paving Piaget's path into the halos of history. This is the stuff family heirlooms are made of, the very essence of wealth, all wrapped-up in one of the most exclusive watches ever created in history.
Key Features:
18k white gold case
Sapphire crystal case back
Limited edition; only twenty-six ever made
Automatic mechanical movement
Ultra thin design
Olympic Pocket Watch by Omega
Omega, the undergon alphas of the pocket watch world, have made their mark with fantastic regal timepieces just like this one. This watch sits on an unnumbered run; they'll cut it off by a certain date, which is unknown to the public. After a short while, these will no longer be available. Omega spared no expenses when it comes to the internal working components and external durability of the Olympic, giving you a thirty-two hour power reserve on hand-wound movement, all wrapped-up in a large and ornate 70mm white gold case.
The specific gloss and curvature of the case pave the way for the dual side crowns and clever Greek Omega symbol making up the chain loop, setting the scene for their iconic design along the watch face. Two subdials sit on the north and south ends of the face, while intricate, thin markings and brash, posh large number markings create the perfect watch dial. Everything is protected by the anti-reflective, scratch-resistant sapphire crystal dial window, adding one more elemental difference from the rest of the frock, to the untold excellence of Omega's legacy.
Key Features:
70mm white gold case
Anti-reflective, scratch-resistant sapphire crystal dial window (domed)
32 hour power reserve
Manual-wound movement
One-of-a-kind markings and display
Specification:
Brand

Omega

Model

5110.20.00
ManChDa Mechanical Front Pocket Watches
The ManChDa Front Pocket Watch has a striking design that kind of gives off a steampunk vibe to it. If you want to add a splash of color to your suit, this watch is the perfect way to do it. It has a shiny black case and chain, made from premium metal alloy. This makes it both durable and heavy enough to feel like it's high-quality. The watch face has electric blue Roman numerals on a backdrop of black and exposed clockwork. Not only does this look cool, but it also lets you see the inner workings of your watch as it tells the time. Plus, if you're not a fan of this color, there are five other striking color schemes to choose from. 
Key Features:
Available for engraving 
47mm case diameter 
Metal casing 
Acrylic case 
Exposed clockwork 
Specification:
Brand

ManChDa

Model

GM-MPH001

Weight

16 ounces
Hicarer Quartz Pocket Watch
If you're looking for an affordable pocket watch, the Hicarer Quartz Pocket Watch is a perfect option. It's made from a high-quality metal alloy but is designed to look like it's made from bronze. The most impressive feature is the detailed engraving on the front and back of the pocket watch case – it looks like it took someone hours to engrave by hand, giving this watch a timeless appearance. As well as bronze, it's available black, gold, silver, and rose gold. That means you can find the perfect color to match your outfit. As a watch, it's pretty reliable, with Quartz movement and a easy-to-read Roman numeral watch face design. 
Key Features:
46mm case 
Made from metal alloy 
Available in five finishes 
Detailed engraving 
Includes gift box
Specification:
Brand

Hicarer

Weight

4.8 ounces
Gotham Mechanical Railroad Pocket Watch
The Gotham Mechanical Railroad Pocket Watch is one of the coolest products on this list. It has an open design that shows the watchface, so you can see it as soon as you pull it out of your pocket. The watch face is completely unique. It features large numbers and text in a classic railway font, giving it a timeless feel. However, the most unique feature are the second numbers, all the way around the watch face. You rarely see this on front pocket watches and it really makes the design stand out. It comes with a deluxe curb chain and the protection of a lifetime warranty. 
Key Features:
Open face case 
Black railway classic design 
17-jewel hand-wind movement 
Scratch-resistant mineral crystal
Deluxe curb chain included 
Lifetime warranty 
Specification:
Brand

Gotham

Model

GWC14103BBK

Weight

4.8 ounces
Front Pocket Watch Buying Guide
Dapper and dashing pocket watches have provided astute gentlemen with a new dimension to the otherwise standard suit look. Everything from the chain construction to maintenance, how to properly wear one and how to preserve them, is all covered in this comprehensive guide. This isn't just for purchase; this is your pocket watch resource.
What to Look Out For When Buying a Pocket Watch
Case and chain material - Your pocket watch could be an antique one day, but only if it lasts long enough. Materials that last usually include stainless steel, 14k gold, silver, nickel alloy, and brass construction (the latter is less common now).
Dial window - While wrist watches usually see sapphire crystal dial windows, pocket watches are more often to be made of mineral or Krysterna crystal. Both are durable, usually scratch-resistant, and provide you with ample protection for something that's going to spend time on a shelf, or in your pocket.
Warranty - Normally, we just cover warranties on individual products. However, pocket watches encounter more maintenance issues (more on this later) than standard wrist watches do, and as a result, you should have a bulletproof warranty for a minimum of two years to ensure you'll have all the help you need when it comes time to repair.
Movement duration - Pocket watches are traditionally hand-wound, which means it's up to you to keep them in check. A good watch should have a twenty-four hour minimum before it has to be wound-up again.
Jewels used - Jewels are used in watch construction, and pocket watches are no exception. We simply urge you to read up on over-winding and maintenance before continuing with a purchase that contains jewels.
A Brief History Of Pocket Watches
We have the masterful minds of Italians and Germans to thank for these magnificent timepieces. Around the late fourteenth century, spreading all the way into 1524, when they were in full production, pocket watches were born. Peter Henlein, who was a master locksmith in Nuremberg, Germany, had created one of the most stylish and functional timepieces to date, setting a trend that spread across all of Europe.
Pocket watches were the reigning champions until just after World War I, when wrist watches really took off. During that war, they were referred to as trench watches, used by soldiers who awaited on timed instructions and orders to thwart incoming attacks.
How to Wear a Pocket Watch
Yes, there's a right and wrong way to go about it. Let's be honest: pocket watches provide more style than function these days, so of course there's going to be a wrong way to wear it. Here's a quick list of each.
Don't
Let the chain just dangle; it looks awful, gets caught on things, and gets scuffed-up
Loop the chain around a part of your body (seriously, we've seen people do this)
Connect the clasp to your shoes or bottom hem of your pants
Do
Slip the watch case into your three-piece vest pocket, connecting the link to a spot just above a button on your shirt
Place your watch case in your side pocket, with the link drooping slightly, before attaching to a higher piece of clothing (ideally, the lip of the interior pocket of your sports coat to give a seamless, blended look)
Have it in an accessible spot that makes sense; while it's for fashion, if you go to show someone your watch, you don't want to awkwardly twist your body while trying to dig the watch out
Three Styles To Augment With Front Pocket Watches
There's men's style, and then, there's you. You don't want to be grouped in with a bunch of hipsters for using a pocket watch, so add it to these three timeless styles to add a touch of flair, without trying to be a show-off.
#1 Nine-to-Five Man
You're wearing a suit every day, and you don't just grab whatever's at Goodwill. You enjoy cufflinks, three-pieces and excellent shoes. Tossing the chain of a pocket watch into the mix can add a nice bit of a vintage look.
#2 No Life 'Til Leather
Leather jackets look boss, but having fifty million pockets on the breast of it doesn't really look that good. You want a touch of hardware, so go ahead and toss the pocket watch hanging chain look into it. If you have two side pockets on the jacket, clip it onto the top and dip the watch chain halfway into it.
#3 It's Always Casual Friday
While you shouldn't go beard, man bun and flannel shirt, you can use the chain of the pocket watch to add to jeans, a button-down, sleeves-rolled-up look with a nice pair of sneakers that mix in with the chain look. Bonus points for the belt buckle matching.
Front Pocket Watch FAQ
Q: Can you overwind a pocket watch?
A: Yes, you absolutely can. If you overwind, you're risking damaging the more fragile internal components of your watch, such as jewels. This can put stress on your overall system, from the balances to the mainsprings, as well as the watch pieces themselves, like the hands and winding mechanism. Overwinding can be done, and it can wreak serious havoc.
Q: Can any pocket watch be engraved or customized?
A: It depends on the material, and where you're going to get the custom markings done. Most shops will happily engrave your watch, but they'll need a touch of info on it first. It's sort of a liability prevention method; if it's really old, or the material is crummy/thin, you're going to encounter some shops that won't do it. They don't want to be at-fault when your watch kicks the bucket.
As far as customizing goes, it's a rarity these days. Generally, you're just going to see watchmakers create a finished product and sell it. You can find custom small shops around the world that will make unique watch bodies, all the way down to the number of jewels used, but it's going to require some research, locating and a lot more money.
Q: What are the most common maintenance issues with pocket watches?
A: Pocket watches have been known to encounter more issues than your standard wristwatch. All of the following can be fixed, and as far as we know from personal experience and research, these are the most common issues to occur:
Dried oil or grease - You've never heard the term "Not-very-well-oiled machine" before because it doesn't work. Your pocket watch needs a certain amount of grease and oil to keep everything flowing perfectly. This is a simple fix, but if left unchecked for too long, can cause long-term damage.
Broken bBalances or mainsprings - This is where you run into issues with parts, especially if enough time has passed, and enough watermakers have gone out of business. These parts can be crafted with enough creativity, but it's why we recommend buying a burner watch (more on this later) to strip extra parts from if you really like your watch.
Not getting regular Sservice - Most amateur pocket watch collectors don't know how the intricate systems work, or they don't repair/replace them properly. To avoid issues, nip the biggest maintenance issue right away: don't let it be sedentary.
Q: Do the movement plate types matter?
A: They don't really matter for structural purposes (we'll discuss durability a bit in the next section), but they do affect the size and depth of your pocket watch. Plates house all of the internal working components of your pocket watch; here are the three different types used:
Full plate - These were almost exclusively used during the early 1800s in America, especially in New England, where watchmaking was (and still is) heavily in motion. These have two plates that rest on either side of the internal gears, with one component rests on the top plate. This allows that top component to act as the entrance to the conduit of internal gears.
¾ Plate - Thinner, smaller watches were made to be lightweight and not take up too much space. They also use ¾ plates to get there. You don't have a full top plate; about ¾ of it still remains (usually in two separate pieces), and that ¼ that's actually cut-out is done so for the balance components to align properly.
Bridge plate - Most pocket watches that are considered skeleton watches utilize the bridge plate. This allows a lot more gear to be visible, giving a raw, elegant look to it. Way back when, watchmakers used to put false bridges on their pocket watches to make it look more pricey, even if it wasn't.
Q: What is a "Full-Hunter" pocket watch?
A: It simply means that there's a spring-loaded case cover, meant to protect against scratches, dust accumulation, and general wear-and-tear. These can preserve the life of your pocket watch from structural issues, crash protection, and help prevent light from penetrating the dial window and fading colored markers.
Q: If I have a skeleton pocket watch, is it more fragile?
A: We've covered skeleton wrist watches in the past, and find that it's a regular question., After all, it looks like the body is crafted of fewer materials or less durable ones at that. You're already looking through a durable dial window, which is set in a sturdy case. The only part that makes a pocket watch a true skeleton one, is when the dial back appears to not be there..
In some cases, it's made of see-through acrylic, and in others, it's just simply not there. This does not damage the structural integrity of your pocket watch. In truth, most dial backs aren't exactly sturdy themselves. The structural integrity of any watch relies on the case and dial window. If your watch gets run over or drops off a skyscraper, and the case/window break, the rest of it is good as gone. Having a skeleton pocket watch doesn't make them more fragile.
Q: Are antique pocket watches worth the money?
A: An antique is when the parts are no longer being regularly manufactured when you have to hunt them down from mom-and-pop style watch dealers across the country (or across the globe). Unless you're all about collecting, restoring, and displaying an inventory of pocket watches, they're not worth the money.
Many pocket watches made today try to fit a "unique antique" style, taking away a bit of the allure from older watches. If you simply admire the antique look (and I think most of use who love pocket watches, in fact, do enjoy that look), you'll be able to find a vintage appearance on a newer watch with little to no trouble at all.
Q: Should I invest in watch parts?
A: If you're going to have that one watch until the end of time (bad joke), then you'd do best to grab additional parts. Some gents will just buy two of the same watch, not wind the second one, and store it away for later. It's the same mentality of purchasing a "parts car" that you just rip pieces from when you need to repair your primary car.
If you do decide to grab another watch, you'll want to protect it from the elements while it's waiting to be used/have parts taken from it. Grab a soft case, like a suede or velvet bag with a drawstring, put it in there, and keep it in a box that blocks light. There's no reason why those metal parts shouldn't still be working years later.
Q: How do you clean a front pocket watch?
A: First of all, you don't use jewelry cleaner. Pocket watches are not at all designed to take that on. It's going to eroda finishes or leave scummy residue, especially if it's textured or engraved. You're going to use a simple cleaning solution that's probably available in your home right now.
Drop two teaspoons of baking soda (not baking powder) into a cup, after putting one half-cup of white distilled vinegar and one half-cup of hot water in. Whisk it with a fork until you get a tiny bit of froth on top, signaling that it's mostly active.
Wet one corner of a face cloth, and rub it onto the exterior of the pocket watch case in circles. You'll start seeing a certain shine coming back. This solution will also work if you dip the chain into it, and thoroughly dry it (even if the chain material is anodized to prevent corrosion, you never want to test the waters and come out on the wrong end).
Now for the interior. It gets a bit trickier here, because that solution you've just made will leave streaks along the dial window. For this, use some straight white distilled vinegar on a folded-up paper towel, and gently wipe down the dial window in streaks. Just a dry section of the face cloth to dry the dial window; when you use another paper towel, you'll get a few fibers stuck on it here and there. After all is said and done, you should have a good-as-new pocket watch.
Bonus info: if the watch has been sitting there for a while, and it's built up serious layers of grime from sweat in your pocket, use the fingernail scraper on a standard pair of clippers to gently pull the gunk off. The solution is going to erase trace amounts of this stuff, while also sanitizing the pocket watch. If you use the scraper for the heavy duty stuff, and you're gentle with it, you'll have an easier time cleaning the watch itself.
Q: Why aren't more gents rocking pocket watches?
A: They've fallen out of use, but never out of style; we'd like to think that it's their loss, and your gain. Everywhere you look, there's a digital watch of some sort. Even wrist watches have become more about style than their have about function (not that we're knocking that). Your phone, alarm clock, any sign outside of a bank; there's a digital clock wherever you turn to, meaning nobody is reading analog watches anymore.
So we're stuck on digital. Then, you have the guys who actually still use analog watches for function. Those are the guys using a wrist watch, because in this fast-moving world, nobody really has time to reach into their pocket, pop the hood, and read the watch, only to close the clasp and slip it back where it came from. That gives you a very unique point to work from: at any given event, you'll be one of the only - if not, the only - gentleman sporting a pocket watch. It's a way to be remembered, and a way to look completely dapper doing it.
Sign Up Now
GET THE VERY BEST OF GEARHUNGRY STRAIGHT TO YOUR INBOX