Best Cooling Tower Fans in 2022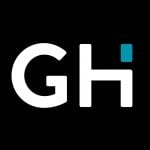 This product guide was written by GearHungry Staff
Last Updated
August 8, 2018
GearHungry Staff
GearHungry Staff posts are a compilation of work by various members of our editorial team. We update old articles regularly to provide you the most current information. You can learn more about our staff
here
.
GearHungry may earn a small commission from affiliate links in this article.
Learn more
We all love the warmer summer months; time to pack away the winter duvet and go down a few togs! We don't enjoy the disturbed sleep and waking up a sweaty hot mess at 4am. Opening the windows won't circulate cool fresh air if it's warm, stale and still outside. Plus, depending upon where you live, that might not be the best option either. Cars and buses are screeching by, the neighbors having another row, those feral night animals getting up to their tricks! Depending upon your space and budget, an air conditioning unit or a traditional oscillating fan might not offer a practical solution either. So let's take a look at some of the best Cooling Tower Fans that will help induce a cool and calm restful night's sleep when it's getting hot in the city, and an unexpected heatwave is upon us.
The Best Cooling Tower Fan
Lasko 2552 Wind Curve Cooling Tower Fan
So much more than just a cooling fan, this Lasko Tower also comes with their Fresh Air ionizing technology to create both fresher and purer air around your home. Perfect if you have any family members who suffer from pesky allergies. It's a sleek and discreet design that will look just as good in your lounge as it will in your office.
The ionizer is a fantastic additional feature and sends out negative ions which in turn trap odors, pollutants, pollen, dust and even viruses to deliver cleaner air for you and your family to breathe.
While it is tall at 42.5-inches in height, it has a small base footprint and delivers even air distribution. There are also 3 adjustable, quiet speeds, and it can all be remotely operated. There's also an integrated energy saving timer that you can set for anywhere from 30 minutes to 7.5 hours, so you don't have to worry about getting out of bed to switch the unit off.
It's fantastic for circulating cool air around smaller rooms and is attractive looking too with its silver paneling. It manages to combine being both affordable, attractive and effective hence why it was an obvious choice for this review guide.
It oscillates at 90 degrees which is a fairly decent range, capable of covering a whole room and with that built-in ionization function we've already discussed you can also minimize air born allergens and so protect your family.
Overall, it's easy to assemble and operate, has a good amount of airflow via adjustable front louvers and has a nicely styled, curved profile design. It would make a great addition to a home office, looks good and will effectively cool a room without any problems. Be sure to also check out our list of the best smart home devices for more great items like this.
Key Features:
Sleek and sturdy design
Carry handle
Remote control
Blue plug safety fuse technology
Specification:
Brand

Lasko

Model

2551

Weight

12.1 pounds
Quiet operation
Good airflow
Easy to use
Integrated air Ioniser
Remote controlled
Short range on remote
Ioniser light bright so not suitable for night
Honeywell HYF500 TurboForce Tower Fan
Honeywell is one of the biggest names in the tower fan business, so we're proud to recommend another one of their innovative products. The Honeywell HYF500 features two independently controlled fans, for amazing versatility and cooling power. You can choose from six speeds and 15 different comfort settings, using the two dials on the side of the fan. Unfortunately, it doesn't come with a remote control, which is a slight downside but it's not enough to put us off. 
The impressive cooling power can be felt from 40-feet away, thanks to the high-velocity air output. It also has a 90º pivoting top fan and wide-area oscillation, allowing the air to be felt around the room. We reckon this is one of the most powerful oscillating tower fans on the market today, so it's well worth investing if you want to keep cool at home. 
Key Features:
Two independently controlled fans 
Six speeds 
15 comfort settings
90º pivoting top fan 
Wide-area oscillation
Specification:
Brand

Honeywell

Model

HYF500

Weight

15.42 pounds
Two separate powerful fans 
Feels airflow all around the room
Compact design
Doesn't come with a remote control 
Louder than most tower fans
Lasko FH500 Fan & Space Heater Combo Tower
An air conditioner is quite an efficient cooling machine most of us can boast of having at home. While these pricey machines deliver unbeatable icy-cool temperatures in the summer, they equally rake up electricity bills twice as fast. What's more, tower fans are much more affordable and are a great energy-saving option for a cost-effective home. With the Lasko Fan & Space 42" Heater Combo Tower many users can save on additional bills and costs while enjoying the full benefits of an effective cooling and heating system. It's powered by a 1500 Watt, a 3-Speed ceramic heater that gives individuals the option of cranking up the heat or enjoying mild waves of warmth.
On the flip side, the cooling system comes with four quiet fan speeds that circulate cool breeze quickly, keeping the air chilled and comfortable in the summer. Measuring 42 inches long in length and about 13 inches on the base, this fan and heater combo doesn't simply save on space. It equally delivers enough height to tower over beds, chairs and some desks, providing the advantage of fast and effective operation where it's needed. In addition, the fan promises to operate quietly, only leaving a relaxing white noise for you to sleep soundly to. And to crown it all, their incorporated safety features prevent overheating via the built-in overheating protection, ensuring the fan can be used for long periods of time without much concern.
Key Features:
Simple base assembly with no tools required
Self-regulating ceramic heating element
Cool-touch housing
Heater plus fan combination mode
Specification:
Brand

Lasko

Model

FH500

Weight

12.5 pounds
Very powerful 
Tall fan 
Lots of different settings 
Can run too hot 
Pretty loud 
Honeywell QuietSet Mini Tower Table Fan
Tower fans got their name from the way they are designed; tall and slim as opposed to regular standing fan models that have a large face and base. Full tower fans provide enough power and swing to reach an entire room. However, this Honeywell QuietSet Mini Tower Table Fan was designed to provide up close and personal operation that keeps the individual cool and comfortable. Sometimes, you're seated in an office where the central cooling system isn't adequately cooling your temperature. Certainly, this mini tower fan comes in handy in such a situation, providing effective cooling while tackling heat waves that could cause unnecessary perspiration and discomfort.
It comes with four powerful fan modes; ensuring you get an adequate amount of generated cool breeze to keep the eat at bay. In addition, these modes equally work for controlling the sound the fan makes per time; power cool, refresh, white noise and sleep modes ensure you get full power when watching TV, and minimal sound when sleeping. Whether you're traveling, at home, or attending a public function, this portable table fan will keep you cool and energized throughout the day.
Key Features:
Compact and portable
4 cooling and sound settings
Saves up to 50% energy
Offers Oscillation
Specification:
Brand

Honeywell

Model

HTF210B

Weight

1.6 pounds
Perfect for bedside tables
Energy efficient 
Powerful fan 
Very loud
Looks bigger in product pictures 
Dyson 63456-01 Air Multiplier Cooling Tower Fan
OK, so it's a Dyson which means that design aesthetics are guaranteed. They usually have a price tag to match, and this Multiplier Tower fan is no exception, but boy does it perform. It looks good, it's quiet, it has more features and functions than most other units we reviewed and has ten different speeds with a timer that can be set in 15-minute increments. What's not to love?
Dyson 63456-01 uses bladeless fan technology, so it is safe and easy to clean too. It's by far the safest fan in our review today.  Air is basically sucked in through the base, pushed up and out through the unit via the oval designed portion of the fan. It's this oval design that contributes to the even and smooth distribution of airflow which when combined with Dyson's patented Multiplier technology, means increased airflow is also achieved. We absolutely adore the design aesthetics, and we're pretty blown away by the innovative technology too.
There are plenty of other high-end features as you might expect including remote control, 10 airflow speeds, a built-in timer, low energy use and lower noise pollution too. Literally, just plug the tower in, grab your remote control, and you are ready to personalize your tower settings and take control of the air around you.
If you have the funds to invest, we say go for it. Even if you don't, we will encourage you to save up for it! Yes, we really love it that much. It's elegant and refined, easy to use and perfectly customizable so that you can use it in any room in your home. You'll only wish you had the budget to invest in more than one of these beautiful units. Time to get saving up those hard-earned pennies we think! Be sure to also check out our list of the top high velocity fans for more great fans like this. 
Key Features:
Utilizes powerful, patented Air Multiplier technology
Quiet, no blade contemporary and safe design
Programmable sleep timer with preset intervals
Remote control operation with 10 precise settings
Streamlined air channels for enhanced noise reduction
Specification:
Brand

Dyson

Model

63456-01

Weight

12 pounds
Air Multiplier technology
Quiet operation
Oscillation control
Easy to clean
Remote control
Not all functions can be controlled by the remote
Expensive
AmazonBasics Oscillating Tower Fan
If you're looking for an affordable, no-frills tower fan, the AmazonBasics Oscillating Tower Fan is the product for you. You've no doubt come across AmazonBasics products before, so you don't need us to tell you that it's quickly becoming a hallmark for great-quality, low-priced items. However, you shouldn't just make purchasing decisions based on the brand, so let's dive into the features and see how it stacks up. 
First off, it's a three-speed oscillating fan that comes with a remote controller. Using the remote, you can change the speed, select from three modes (normal, natural, & sleep), and set the seven-hour timer (in one-hour increments). We reckon it's just as powerful as the other leading brands in this space, so there's no need to worry about the cooling power.
The only downside, in our opinion, is the way it looks. It's not that it's hideous, in fact, it looks like most tower fans that you find in the shops. It just doesn't look as good as its premium competitors. If they'd paid more attention to the housing of this fan, it would probably be our Best Choice product.
Key Features:
Three speeds 
Three modes (normal, natural, sleep) 
Remote control 
Seven-hour timer 
LED control panel
Specification:
Brand

AmazonBasics

Model

FZ10-18TR

Weight

9.48 pounds
Affordable
Adjustable settings 
Programmable timer
Looks ugly 
Noisier than competitors
Seville Classics Oscillating Tower Fan
This is undoubtedly a stylish looking model with its UltaSlimline footprint to match its UltraQuiet output. It's so discreet in fact you will hardly even notice it's there. Although of course you absolutely will feel and benefit from its cooling output. It's an excellent option for an office, bedroom or any room that could do with a gentle bit of breeze.
There are four separate settings to choose from; High, Medium, Low and also an Eco setting. The fan itself can be regulated via an LCD remote and also comes with a timer feature.
With its contemporary style black satin finish, it will look good in any home and overall has a footprint of less than 1 square-foot meaning that it is a great option for smaller rooms and apartments.
Featuring an all-steel air intake grill that has been designed to maximize the airflow for more consistent, quality and quieter operation than a plastic style fan. We love the simple push-button control panel with its clearly marked, large style buttons which make this Seville Classics easy to set up and operate. If you are looking for a compact and space saving, oscillating tower fan at a budget-friendly price, then this is worth considering.    
Key Features:
4-speed settings including High, Medium, Low and Eco
High-performance steel intake grill
Side to side oscillation with 75-degrees movement
Programmable Timer
One push LED controlled panel
Specification:
Brand

Seville Classics

Model

EHF10127

Weight

10.7 pounds
Easy read control panel
Calming noises
Remote control
Maximum airflow minimum noise
User-friendly remote control
Complaints of inferior quality
Lasko T48310 Performance Tower Fan
Another premium model from Lasko makes the grade in our latest cooling fan review. It's super slim, space-age looking even, and is ideal for living areas, bedrooms and office spaces where you want something discreet yet powerful that has a strong design appeal and aesthetics so that it will blend in with its environment.
It's one of the tallest of the fans that we've reviewed today coming in at 48-inches in height which means its great for distributing air over your head while you are sleeping. It offers a slim and space-saving solution to keeping cool and refreshed when those summer temperatures start to rise.
What we love most about Lasko T48310 Performance Tower though is the fact that it has a built-in fresh air ionizer. This makes it an excellent choice for any homes where there might be allergies present. As we all know, especially those of us unlucky enough to have personally experienced them, allergies can be at an all-time high during the summer months and especially if the warmer temperature has meant more doors and windows open than usual. This Performance model from Lasko spreads fresh air through your home, providing comfort and relief from the heat as well as things like dust particles.
The features don't just stop there though. It comes with an electronic timer as well as three quiet speed settings. There's even, and widespread oscillation plus it is all conveniently handled via remote control. Again, this being a Lasko product, it comes with the Blue Plug signal. What that denotes is that your fan is fitted with patented safety fuse technology, so there's no need to worry about a potentially dangerous electrical fault occurs.
For fresher as well as cooler natural air this unit offers a slim and sleek solution. Make sure you also check out guide to the best cordless fans, for more great products like this.
Key Features:
Easy to operate multi-functional remote control
Additionally, features fresh air ionizer
Weight just 15 pounds to lightweight and portable
Slim and space saving design
Convenient integrated carry handle for easy transportation
Specification:
Brand

Lasko

Model

T48310

Weight

11 pounds
Powerful performance fan
Remote control
Fresh air ionizer
Patented safety plug
Remote control
A little bit wobbly at the base
Kaz Honeywell Comfort Control Tower Fan
Finally, today on our comprehensive review of the Best Cooling Tower Fans we have another recommendation from Honeywell. It's a simple, efficient, no frills but a hard-working fan and we believe it deserves a place on our Top 10 list. You are going to need a screwdriver to assemble it but other than that it's not too complicated once you have secured the base and connected the pedestal. You're probably looking at about 15 minutes of honing those under-used DIY skills.
Kaz Honeywell Comfort Control Tower Fan is not the prettiest or the most sophisticated of designs. It's primarily made from white plastic but its inoffensive, and it works. It also comes with three wind speeds which is pretty much the minimum of any of the fans in our review but ask yourself how many of the settings, even if you had access to them, you would ever regularly end up using? It's functional and has a good amount of airflow which is what really matters.
Operation for the oscillation function is via a very simple press of a button on the top of the unit. Again, nothing fancy here! No flashing LED panels that you need to decipher how to control. There is a timer, but it only goes up to 120 minutes, so if you are looking for over-night relief, this isn't going to be the best of our selection for you. You don't want to be getting up dozily out of bed 4 times a night to keep re-setting it.
We would say that if you are looking for a basic and straightforward to operate the cooling unit and you are very much on a budget, then this could be a viable option. And if you are always on the road, make sure you check our RV air conditioners review for our top picks.
Key Features:
Simple controls that are easy to operate
3 speeds as well as oscillation function
Budget-friendly and reliable
Low noise emissions
Convenient recessed carry handle
Specification:
Brand

Kaz

Model

HYF023W

Weight

8.4 pounds
Super simple to use
One-touch button operation
Fairly quiet
Plain design
Inexpensive
No remote control
Limited features
Cooling Tower Fan Buying Guide
How We Chose Our Selection of Cooling Tower Fans
Besides reading and researching numerous reviews including consumer feedback to ensure that they reach only the highest standards of quality manufacturing, we also considered budget and brand. We'll go on below to look at more of the features, but our recommended range of Cooling Tower Fans had to be quiet, have good airflow, a decent footprint, a stable and supportive base and to be well constructed and reliable.
As always we recognize that our readers have varying budgets and disposable income to outlay on new products so we have a fully representative range that has the top end most recognized and loved global brands alongside cost-effective and lesser known products from brands you might not personally have been familiar with before now. Our intention is always to make you comprehensive guides as accessible as possible so that there is something for everyone among our carefully researched recommendations.
It's also essential that our selection of cooling fan products come with a range of convenient features that aren't too complicated to operate and that are useful rather than unnecessary. For the most part, Cooling Tower Fans will also feature oscillation settings which allow them to conveniently take in and sweep air from side to side within your room of choice. Other convenient features that pretty much all of our list today (except for just the one model) feature is the ability to operate via remote control. We don't know about you, and we are not saying that any of you are lazy, but how cool is it to reach over, grab a remote of any description and your will be done! We hope that you find a Cooling Tower Fan among our selection that is just perfect for you and your family.
Features To Look For In Cooling Tower Fans
When choosing a Cooling Tower Fan remember that it will only do just that. Bring the temperature down. So if you are looking for something with dual functionality, then you need to do more research! Oscillating fans don't raise the temperature, they simply cool the space you set them up in by circulating that air all around you. Consider them to be like a soothing outdoors breeze. Just the ticket on a warm and muggy Summer's afternoon.
There are plenty of features that you need to be looking out for in your Fan. We recommend that you consider all of the following and more besides which we will give a quick brief summary overview of.
Size
Power
Weight
Design
Durability
Portability
Features
Customization
Noise
Let's talk in a little more detail about Noise. Hot, muggy nights are bad enough without also having to contend with the buzzing blades of a fan or a noisy unit in your room so ideally, you need to pick something that is noiseless or operates on a low noise level. For many people, the gentle low hum of the fan's white noise can be therapeutic and helps many a restless sleeper to drift off. So if this element appeals to you, then opt for a low noise operation and enjoy the additional benefit.
Let's quickly chat Airflow too. Depending upon the size of your room you might want a wide angle fan or if your space is limited, prefer a taller style unit instead. Size, weight, and power then are also significant. If you love a gentle breeze to lull you to sleep on a hot sticky evening rather than having to open the windows and contend with external traffic noise, then an excellent powerful airflow is a must have.
Don't know about you, but we hate cleaning! So you need a Fan that you can easily dust and clean without having to dismantle the whole thing. Ideally being able just to wipe the blades down to keep them clean.
Extra useful features to look out for include Remote Control, perfect if you are laid in bed and can't be bothered to get up. We've all been there. It's cozy once you get under the duvet! The last thing you want to be doing is getting up, switching on your fan and disturbing that Zen time! While we are talking controls, do you prefer a touch button or a digital display? All these opportunities are available to you so you can be sure to invest in the right Cooling Tower Fan for you.
Cooling Tower Fan FAQ
Q: What is a Cooling Tower Fan?
A: A Cooling Tower is basically a device designed to reject heat. It does this by actively extracting waste heat from the atmosphere, via a cool water stream to create colder air temperatures. It's a typical application found in air-conditioning units and power generation devices such as Tower Fans.  A cooling tower is characterized by the way in which it moves and circulates the air around. It is overall a more cost-effective alternative to an air conditioner and perfect for anyone living in hotter climates. Tower Fans typically also tend to be more compact and take up less space than an air conditioning unit which makes them a practical solution for keeping smaller offices and apartments at a comfortable regulated temperature. Small and compact in size, some of the better ones available are powerful enough even to keep a large living space cool.
Q: What are the general benefits of Tower Fans?
A: Tower fans can help you to cool your home in an energy efficient and cost efficient way which in today's ever-increasing world is a real bonus for any household. Better still though, they are space-saving too, and this is perhaps one of the key reasons that promote the purchase of a Cooling Tower over, for example, a more bulky and substantial air conditioning unit. If you opt for a Tower style, they can be very discreet and pretty stylish looking too. Easy to tuck away when not being used and contemporary and modern enough to be out on display when you require.
More and more units are taking on a stylish and modern twist, and so they won't negatively affect the design aesthetics of your home either. They've been designed to deliver quiet and efficient cooling relief around your home and are barely noticeable. You get all the benefits with minimal negatives. More importantly, they are reliable and efficient, providing cooling relief around your home and creating a comfortable environment in which to relax and recover from the heat outdoors.
Q: How to clean and maintain a Cooling Fan?
A: Dust can accumulate in even the cleanest of homes, so it's important that you keep on top of cleaning your Cooling Fan. What you don't want to have to do is dismantle your fan to do this. It's made up of complicated parts, so you don't want to run the risk of not being able to reassemble it.
First up you do obviously need to ensure that your Fan has been switched off before you attempt to clean it. Unplug it and pop it onto a clean, easily accessible surface. If it's really dirty and covered in dust and debris, you might want to ensure that you have a disposal bag close on hand to clear up after yourself. Assuming that you aren't about to take out your screwdriver set and entirely dismantle your unit, you could try spraying the dusty parts with a can of compressed air to get you started and to dislodge any larger particles of debris. Angle the spray in and around any crevices so that you can really get into the parts of your fan to give it a good old blast. Alternatively, just get a clean damp cloth and wipe any surfaces that you have access to. These two tips should do the trick and ensure that your cooling fan continues to run optimally.
Q: Tower Fan vs. regular Fan
A: Both are great options for keeping you and your family cool over the warm summer months. Your crucial consideration is likely to be space and personal preference. While some people prefer the traditional oscillating blade style fans, for others, a more compact and modern, sleek tower style fan is going to be preferable. Pedestal style fans can quite often have very large blades which means they are not ideal for smaller spaces. Also, consider the purpose of investing in a fan. Is it just to circulate air, do you actually need to create cooler air and are allergens a concern too? If you are looking for a unit that can both simultaneously cool and purifies the air around you, then go for a particular Tower Fan that has an air purifier built in. Many of the newer style Tower Fans do have ionizers and other advanced features built in. Great for helping to alleviate any allergies which are always worse in the summer months and for improving the general air quality of your home environment.
Q: Are Tower Fans loud?
A: Your Tower fan, depending upon which brand you purchased, shouldn't be noisy no. Some are entirely without noise whereas others emit a low noise, like white noise, that some people find soothing and relaxing as it helps to minimize other external noises which can be distracting. Most of the Tower fans more commonly available will emit around 60-70 decibels so check the reported output first before investing. Just to put that into perspective, a whisper measures in at 20 decibels and a library at 40 decibels so really an average fan is pretty low on the disturbing noise front!
Sources:
How To Clean A Tower Fan In Five Simple Steps - Housing Here
Sign Up Now
GET THE VERY BEST OF GEARHUNGRY STRAIGHT TO YOUR INBOX