Gifts For Vinyl Lovers in 2022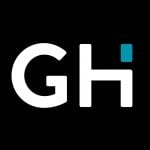 This product guide was written by GearHungry Staff
Last Updated
October 17, 2018
GearHungry Staff
GearHungry Staff posts are a compilation of work by various members of our editorial team. We update old articles regularly to provide you the most current information. You can learn more about our staff
here
.
GearHungry may earn a small commission from affiliate links in this article.
Learn more
There's no sweeter sound than your favorite album being played on vinyl. The analog nature of the technology gives songs a grittiness and realism that can't be recreated on digital. So, it's no wonder that vinyl has had a huge resurgence in popularity over the last 10 years.
Since 2007, sales of vinyl have been on the up. In 2010 that rise reached a peak and there is now even a day celebrating record stores. Despite all this, vinyl sales only make up a tiny percentage of the overall sales of music so it's still a niche hobby -which makes it the perfect place to start if you are thinking about buying gifts.
People that are into vinyl are serious about their hobby. It's difficult to buy them specific vinyl records because they might already have them in their collection. So, you need to think outside of the box. We've started doing the thinking for you and have come up with the 15 best gifts for vinyl lovers.
Gifts For Vinyl Lovers
Sennheiser HD 598 SR Open-Back Headphone




We've pretty much covered all the essential vinyl lovers' gadgets, but there's one thing missing from this list – a really high-quality pair of headphones. Speakers are great, especially when you're listening with other people, but what about when you just want to listen on your own late at night? That where headphones come in.
The Sennheiser HD 598 SR Open-Back Headphone are some of the best audiophile-quality headphones for listening to vinyl. Like all the best noise canceling headphones, they are built with serious music fans in mind. They are made for comfort so that they can be used for those long listening sessions. The quality of these headphones really allows the listener to hear all the tiny details that the artist wanted them to hear. They provide a balanced and detailed sound that will bring the vinyl to life.
They come with two separate wires – a 3m cable with a ¼ inch jack and a 1.2m cable with a 3.5mm jack. That means they will work with any record player and can even be used with other audio equipment. Sennheiser has been making high-quality audio equipment for over 70 years, so they were there the first-time vinyl was popular. That means they understand the technology and know how to make the perfect headphones for the job. These headphones feature Sennheiser's patented E.A.R technology that helps provide the awesome quality of sound. They also offer a 2-year warranty with the headphones, in case anything needs replacing.
U-Turn Audio Orbit Plus Turntable with built-In Preamp




The first thing a vinyl lover is going to need is a high-quality turntable. Otherwise, they aren't going to be able to play their records! Since the vinyl revolution, the turntable industry has gone through a big change as well. Turntable makers have had to quickly up their game to keep up with the demand! The turntable we suggest you buy is the U-Turn Audio – Orbit Plus Turntable with built-in preamp.
First a little background. U-Turn Audio has only been around since 2013 when they ran a successful Kickstarter campaign to launch their business. They are based in America and make all their products on home soil. They've quickly gained a reputation amongst the vinyl community for providing high-quality turntables, and the Orbit Plus is their flagship model.
If you have some money to spend, this portable turntable has to be one of the best music gifts you could buy. It's hand-made from extremely high-quality materials and has amazing reviews from customers and audio experts. You can actually customize your turntable with specific parts. For example, this model comes with the built-in preamp, but you can buy one without. It also has a precision tonearm, Ortofon OM5E cartridge, acrylic platter, dust cover, and adjustable counterweight. And, if you didn't understand that last sentence, don't worry! Basically, it's all the equipment that makes the music sound great and protects the vinyl.
Crosley CR401-TA Record Carrier Case for 30+ Albums

Music is best when it's shared. If you discover an amazing album, you want to share it with someone immediately. That's easy with digital music, you can just share a link in a message. But with vinyl, it's not so easy. Not only are they a lot larger than CDs and other formats, but they are also easy to damage. So, it's important to carry them in something sturdy.
The Crosley CR401-TA Record Carrier Case is the perfect solution! For a start, it looks amazing. The 4 different color options (Tan, Havana, Tourmaline, & White Sand) mean that it looks like something straight out of the 50s or 60s.  On top of that, it can carry 30 albums, which is plenty of space for visiting a friend and blowing their mind with your music choices.
The case has little corner guards that protect the vinyl if you drop or bump it, and heavy-duty latches that will stop the case from opening.
The company that makes this stylish little case – Crossley – have been operating since 1992 and were flying the vinyl flag well before it became popular again. That meant they were in prime position to become one of the leading manufacturers when it became cool again. They have some amazing products for gifts for record lovers, but we think this is the best.
Edifier R1280DB Powered Bluetooth Bookshelf Speakers

Getting the right Bluetooth speakers are another essential part of listening to the vinyl. You need speakers that are high-quality enough to let the records sound like they should. Of course, you can spend any amount of money on speakers and there are loads of different options to choose from. We're not going to say that these speakers are the best you can buy, but they offer a really high-quality sound, without breaking the bank.
The Edifier R1280DB Powered Bluetooth Bookshelf Speakers are excellent because they provide studio quality sound, with the convenience of being wireless. They have 4-inch bass speakers and 13mm silk dome tweeters, which provide a full range of sound. They act as a stereo pair, which means the music will switch between the two, as the artist intended it to. Plus, they have both optical and coaxial digital inputs, which means they will work with most TV and computers. The company provides a 2-year warranty, so if anything goes wrong with the speakers, you can just send them back and have them fixed.
They also come with a remote control, so you can adjust the volume from the comfort of your chair or bed. Most people wouldn't have had that luxury when vinyl was the main format for listening to music. 
ART DJPREII Pro Audio DJPRE II Phono Turntable Preamplifier




This vinyl record gift idea is a little bit specific and most people won't really know what it is for. Basically, a preamp prepares the signal coming from the turntable and further amplifies it before it hits the speakers. It converts the output from the turntable from a phono signal into a line level, which means it will work with audio equipment. A lot of turntables have these built-in, but not everyone does.
The ART DJ PRE II Pro Audio DJPRE II Phono Turntable Preamplifier is one of the best in the business and is used by professional DJs and other music lovers. It has a low-cut filter that removes the turntable's natural rumble and keeps the audio perfect. It also has a gain control and LED clip signal so that you can adjust the preamp to the perfect level. Plus, it is housed in a solid aluminum black case that wouldn't look out of place in any professional recording studio. If your vinyl loving friend is really into their tech, then they will need a decent preamp. It might not seem like an exciting present but watch their face light up when they realize the potential.
Digital Deck Covers – Turntable Dust Cover

Like vinyl records, turntables can be pretty fragile things as well. The slightest bit of dust or moisture can damage them, so you have to make sure they are looked after well. This is especially true for people that take their turntables to parties, friend's houses, or even use them professionally.
The Digital Deck Covers – Turntable Dust Cover are high-quality, professional covers that will keep dust out and keep the turntables as good as new. They also protect against spills, scratches, water, and other potential problems. They're made of heavy-duty thread that won't fray or come apart. Plus, they are super easy to fold away and store once the turntables are out and ready for action. They are made specifically for the following models of turntable – Numark TTUSB / TT1610 / TT1625 / TT200 / TT500; Stanton TT200 / STR8-100 / STR8-90 / STR8-80 / STR8-30 / STR8-20; Ion ITTUSB. Make sure to check the model of the turntable before you buy, or you could end up with a pretty disappointing gift! At $25.99, these dust covers are one of the most affordable record player gifts on this list.

Only true audiophiles will know the importance of having high-quality cables. You can have the best turntable and the best speakers, but if they're connected with bad cables, the sound won't be the same. That's why the Better Cables RCA Cables make for one of the best gifts for vinyl lovers.
This aux cable looks great with a black and red braided shielding that makes it easy to find the right input in a rush. Silver Serpent Audio uses a silver and copper hybrid that – in their words – "are sonically revealing without the harshness associated with most pure silver interconnects". They can be used for any stereo but work especially well for turntables. They're also extremely flexible and come in sizes from 8 inches to 16 feet, so you can use them at home or even in a professional DJ setting.
It's hard to get across how much these can improve the sound. So, you are looking for the perfect vinyl-based gift, this could be something they're really not looking for. It will immediately improve the whole audio speaker and make the records sound like they were meant to. Be sure to also check out our list of the best AUX cables for more great items like this.
Electrohome Turntable Platter Mat (Black Rubber)

This is another product that won't seem important to non-vinyl lovers, but if records are your thing, a turntable platter mat can get you pretty excited. They serve a variety of functions, from protecting the vinyl to improve the sound of the records. It's widely accepted that felt mats are the most versatile, but if you really want to improve the sound and dampen the vibrations, rubber mats are the way forward.
The Electrohome Turntable Platter Mat is the perfect rubber mat to improve the turntable experience. Whether you are buying for an enthusiast or a professional DJ, this product will do the job.  It's made from durable silicone rubber and has a recessed center that lets your records sit flat on the turntable, regardless of the thickness of the label. The rubber dampens the vibrations with gives records a consistent, deep, and full tone that will really bring them to life.
It's compatible with all turntables and can be used on all standard 12-inch platters. Although, do remember it is designed solely for 12-inch platters and won't fit on other sizes. Upgraded the platter mat is a huge change for vinyl lovers. Even if their ears aren't well-trained enough to tell the difference in audio quality, the materials used will improve the feel of their turntable and keep their records safer from harm.
Mobile Fidelity Sound Lab Inner Sleeves

Inner sleeves really only have one purpose – they are there to protect your records. Any vinyl lover will know how fragile records are. They can get scratched, warp, or shattered easily and need to be protected at all times. All records come in a paper sleeve, which is a cheap way of record companies protecting their products in transit, but they aren't good enough for a serious vinyl aficionado.
That's why the Mobile Fidelity Sound Lab Inner Sleeves are one of the perfect gifts for vinyl record lovers. They are well-known as some of the best record sleeves on the market and have been used by Mobile Fidelity when they release new records for 35 years. The three-ply, anti-static, record sleeves are made from a paper layer sandwiched between two sheets of plastic. They are translucent, so you can identify your records without pulling them out of the sleeve.
The advantage of having high-quality plastic sleeves, instead of paper sleeves, is that they won't scratch your records. It has been a problem since records became popular, and Mobile Fidelity provides the perfect solution. They boast that these sleeves have been used by more music reviews and record labels than any other sleeves, which shows that you are buying a really top product.




Here's another niche product that will improve the experience of owning a record player. It's really for people that are well into their hobby and want to improve their system in any way possible. The RonXer Vinyl Stabilizer sits on top of the record, when it's on the player, and provides the perfect levels of contact between the record and the platter. The weight of the stabilizer stops the record from vibrating and provides a better, more consistent sound.
It has a layer of cotton felt on the bottom of the stabilizer that protects the bottom from friction or damage and allows the record to move seamlessly. It should fit on all turntables and is designed to be exactly the same width at the top as it is at the bottom, which provides a stable performance. RonXer makes sure they use environmentally-friendly packaging on all their products and protect them in transit, but if you aren't happy with the stabilizer when it arrives, you can simply send it back. This might not be the most exciting gift for vinyl lovers, but it's a really high-quality product that will improve the record player experience. Find more great products like this by checking out our guide to the best smart speakers.
Record Rescue – Record Cleaning Brush – (Red) Vinyl

Ask any record collector and they'll tell you about the importance of looking after records. You have to keep them in protective sleeves, put them away properly, and brush them after use. To the uninitiated, this might seem like a lot of effort, but it's extremely important to care for records if they are going to last for a long time.
The Record Rescue Record Cleaning Brush is a high-quality record brush made from carbon fiber. It's designed to remove all the dust and dirt particles from the record without scratching it at all. The brush contains over 1 million carbon fibers which provide a deep clean and drain the static from the surface. Plus, the carbon fibers are designed so they don't fall out, which means that the brush will last as long as the records. The company provides a one-year warranty, so if you're not satisfied with the quality of the brush, you can just send it back and get it replaced.
This is just another part of owning a record collection. It might not seem important if you don't have records, but to the avid collector, it is an amazing tool that will help restore the records back to their original sound. Just like they sounded when they came off the record press.  
Spin-Clean Record Washer MKII Complete Kit




We've already talked a lot in this article about the importance of looking after your records. Whether that means brushing them after use, keeping them in protective sleeves, or making sure you have the right turntable parts that won't scratch the records, if you don't look after them, they aren't going to last. The Spin-Clean Record Washer MKII Complete Kit is for when you want to get really serious about cleaning records.
Just place the record into the cleaner and it deep cleans both sides of the record, whether it's a 33, 45, or 78. It's really easy to use and can be used by someone who's just got into the hobby. In the kit, there's enough material to clean up to 700 records and it's easy to replace the materials when you run out, so it a great present even if they have a massive record collection.
It uses an alcohol-free, specially formulated cleaning solution that doesn't damage the records. Plus, the machine is patented, so you can't get this kind of cleaner from anyone else. It comes with two lint-free drying cloths, two rollers, and one pair of record cleaning brushes. You also get the cleaning solution included. It cleans dirt, fingerprints, and removes static from the records. This is an excellent present for someone who is really into looking after their record collection.
Lasermedia VNC-8 Professional Vinyl Record Cleaning Fluid 8 Oz Spray Bottle by TME

If you know that you want a cleaning-based gift, but couldn't afford the whole cleaning kit, then check out the Lasermedia VNC-8 Professional Vinyl Record Cleaning Fluid. At $18.99, it's considerably cheaper than the full cleaning kit, but still provides a way to keep the record collection in top condition.
It's a professional formula that is used by record collectors and professional archivists around the world. That means you can trust the quality of the product. The formula is a pre-mixed, water-based liquid that contains proprietary amphiphilic non-ionic surfactants and other special ingredients that help lift dirt out of the deepest parts of the record. It doesn't use any harmful chemicals like alcohol or ammonia, which could damage the vinyl. 
This product should be used with a high-quality microfiber cleaning brush or record cleaning cloth. These aren't included, but they can be picked up on Amazon for a reasonable price. The great thing about this cleaner is that it is trusted by record archives and big level collectors. These people take their collections very seriously and wouldn't use anything that isn't a top-level product. You could even tell this to the person you are buying the present for so that they know you took care to get the best product for their collection.
Vinyl Me, Please: 100 Albums You Need in Your Collection

Vinyl collectors are serious about their hobby. They don't just want to have their favorite records in the collection, they want to have all the important records from history. So, when another record collector comes around, they will be impressed by the depth of the collection. They also want to have books and gadgets that are relevant to the collection.
That's why Vinyl Me, Please: 100 Albums You Need in Your Collection is the perfect present for any serious or beginner collection. It's one of the best record collection books on the market. It has a vibrant and modern design that makes every record suggestion jump off the page. The book contains the 100 most important albums in every record collection and includes the album's artwork. ON top of that, you get a short essay from a professional music writer that explains about the album and suggests ways to build your collection.
This comprehensive book includes records like David Bowie's 'Heroes' and Aretha Franklin's 'Aretha Now'. The 100 records in this list are complete classics and will compliment any record collection. It doesn't matter whether the person you are buying a gift for is a complete novice or an expert archivist, they will love this book. It contains so much insightful information and looks great on the shelf. 
Play & Display Vinyl Record Display Frame




Collection records aren't just about listening to music. It's about the way the records look and feel. It's about collecting a piece of history. A vinyl collection can look amazing on the shelf and really brings a room to life, as a piece of interior design. That's why you often see people actually using records as pieces of art. You can take a record you don't use any more and put it in a frame – and you've got an amazing piece of art. The only problem is, you can never play that record again.
That's where the Play & Display Vinyl Record Display Frame comes in. This amazing invention is a normal picture frame that flips open so that collectors can play the records whenever they want, or even change it for a different one. The clear front window protects the record against UV light and stops them from fading in the sunlight, which is super important in keeping the record's value.
It has a unique sponge cushioning system that allows you to display different sized records, including singles, full LPs and even double and triple albums. On the back, there is a keyhole hanger, just like a normal frame, which will allow the record to hang securely on the wall. This is the perfect present for any record collector that loves to show off their vinyl.
Sign Up Now
GET THE VERY BEST OF GEARHUNGRY STRAIGHT TO YOUR INBOX