Last updated:
10 Dec 2020
15 Gifts For Vinyl Lovers in 2021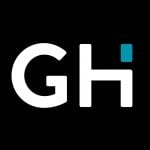 This product guide was written by GearHungry Staff
Published
October 17, 2018
There's no sweeter sound than your favorite album being played on vinyl. The analog nature of the technology gives songs a grittiness and realism that can't be recreated on digital. So, it's no wonder that vinyl has had a huge resurgence in popularity over the last 10 years.
Since 2007, sales of vinyl have been on the up. In 2010 that rise reached a peak and there is now even a day celebrating record stores. Despite all this, vinyl sales only make up a tiny percentage of the overall sales of music so it's still a niche hobby -which makes it the perfect place to start if you are thinking about buying gifts.
People that are into vinyl are serious about their hobby. It's difficult to buy them specific vinyl records because they might already have them in their collection. So, you need to think outside of the box. We've started doing the thinking for you and have come up with the 15 best gifts for vinyl lovers.
Gifts For Vinyl Lovers
The best!
Gear, gadgets & stuff for men
Straight to your inbox