Best Coffee Beans For The Perfect Brew In 2022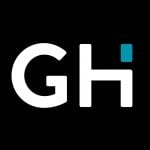 This product guide was written by GearHungry Staff
Last Updated
January 26, 2018
GearHungry Staff
GearHungry Staff posts are a compilation of work by various members of our editorial team. We update old articles regularly to provide you the most current information. You can learn more about our staff
here
.
GearHungry may earn a small commission from affiliate links in this article.
Learn more
No two brands of coffee are created equal; it's why we have so many to choose from! Who has the time—or the money—to try everything on the market? If you tried every type of coffee brand and brew out there, it would take years. We've narrowed down the best coffee beans from the most caffeinated, the best dark roast, and every signature flavor nestled in between. There's nothing like fresh-ground coffee—you just need the right beans for your personal taste.
The Best Coffee Beans
Lavazza Super Crema Espresso Coffee Beans
Are you ready to treat yourself? Buckle up and sit down for Italy's favorite espresso-blend coffee: Lavazza. If you're going to go with espresso-blend coffee, you need to go for the best of the best. You get a blend of Central American mild coffee beans and velvety Brazilian coffee beans, mixing precisely and perfectly to extend your early mornings in the most pleasant way possible. With a cup of Lavazza by your side, you'll feel awake, energized, and ready to tackle anything that comes your way. Espresso-blend coffee is either an excellent hit, or a really bad miss. It's not something that novice roasters and companies should take upon themselves. Lavazza hits it out of the park on this one. You may also like some of the best manual espresso machines from our list, so check them out.
Key Features:
Medium roast coffee beans
Blends to create a velvety crema finish
Aroma level 4 with notes of dried fruits, honey and almonds
Mix of varied Arabica beans from Brazil, Colombia and India
Combined with Robusta from Indonesia and Vietnam
Specification:
Brand

Lavazza

Model

74

Weight

2.21 pounds
Peet's Coffee Beans Major Dickason's Blend
Peet's coffee has been around for over 50 years and while it might not be a brand that everyone is instantly familiar with, we've tried it and definitely rate it as a top contender for best coffee beans. We are especially partial to one of their signature blends, named after a discerning customer, one Major Dickason. We can only assume that he had an impeccable palate as this bend is rich, complex, full-bodied and highly flavorsome. Pre-ground for your convenience, Peet's Major Dickason's blend comes in a 20-ounce Peetnik pack. It's blended from a range of superior coffee beans from the world's most distinguished and sustainably sourced farms and is ideal for any time of the day when you are in need of a caffeine pick me up. Peet's dark roasts of which this signature blend is representative, are known for being full-bodied with plenty of smoky flavor. A labor of love, Peet's blends are roasted individually in small batches by a team of highly skilled roasters and coffee artisans. 
You may also like some of the top unroasted coffee beans from our list. Check them out.
Key Features:
Rich complex and full-bodied flavor
Quality harvested coffee beans, grown and sourced responsibly
Each bag contains a 20 ounce serving off freshly roasted and pre-ground beans
World blend combines best origin coffee from premier, elevated growing regions
Major Dickanson's is one of the brands signature blends
Specification:
Brand

Peet's Coffee

Model

506295

Weight

1.25 pounds
illy Classico Whole Bean Coffee
From the internationally recognized coffee brand hailing from Italy, this Illy whole bean Classico coffee is the ideal choice for those coffee lovers among you who prefer to grind their own beans to create a completely customized brew. It's a distinctive and exquisite blend of nine different, high-quality Arabica beans which blend together to create a rich bodied yet finely balanced drink. Uniquely presented in Illy's iconic pressurized packaging, the flavor and complexity of the beans are optimized and retained, which means that you can sip and savor every aromatic drop of flavor. With rich notes of caramel and chocolate, this blend also delivers a refreshing sweetness too reminiscent orange blossom and jasmine. This signature Classico coffee blend from their range is produced to the highest levels of sustainable farming and coffee growing practices. For the last 7 consecutive years, the brand has been honored with the accolade of World's Most Ethical Coffee on Ethisphere's coveted list. Not only then is this exceptional coffee, but it also comes from a company with integrity. If you are a huge fan of a classic roast, then you will love the perfectly balanced taste of Illy Classico.
You may also like these handy single serve k cup coffee pods. Check them out.
Key Features:
Composed featuring 9 distinct, high-quality, worldwide Arabic beans
Perfectly balanced blend with a distinctly sweet and aromatic flavor
The Illy family has been producing coffee in Italy since 1933
Illy named as one of the worlds most ethical companies 7 years running
Packed in an air-fee pressurized can to enhance and seal the aromas and flavors
Specification:
Brand

illy

Model

72348026

Weight

5.1 pounds
Koffee Kult Dark Roast Coffee Beans
You want 100% arabica for that perfect body, the strongest caffeine to keep you awake (after all, isn't that the point?) You're not about flashy labels, you don't want gimmicks—you want straight-up excellent coffee, and you want to grind it like your life depends on it. Welcome to the Koffee Kult, the last coffee you'll ever buy. If you're a dark roast fan, you've stumbled upon the holy grail. From the first sip, you'll have your mind blown higher than an 80's psychedelic movie. Don't down the whole cup at once, though. Savor it. Sip it. Indulge yourself in the exact definition of dark roast coffee. This is roasted in-house, and when you grind it up at home, you can have it any way you'd like. French press sort of a coffee drinker? Press it up. Brew it like espresso? Check. No matter what your preference, you'll be able to indulge in your favorite dark roast for years to come. You could say that this coffee has a cult following (I get my zingers in while I can.) Just like the bag says, Be One Of Us isn't just a slogan, it's a message. Get ready to fall in love with dark roast coffee all over again.
Key Features:
Family owned and operated coffee roaster
Dark roast is strong yet smooth; roasted without any bitter after taste
Features notes of cocoa and cinnamon
Unique blend of 100% Arabic coffee bean varieties
Delivers the perfect espresso shot
Specification:
Brand

Koffee Kult

Model

HAZC095281

Weight

1.6 pounds
Valhalla Java Ground Coffee By Death Wish (Coffee Beans)
Whether it's their strongest coffee on the planet, or their Valhalla Java blend, you're getting an exceptional guarantee, with their no-risk moneyback promise, not that you'll need it. Death Wish understands that you need strong, balanced-tasting coffee without breaking the bank. This is our only pre-ground on the list, because let's be honest, who doesn't want to drink artisan-crafted coffee from the harnessed power of Odin? There's no short supply of flavor and that bold coffee taste that you know you need in the morning. Ride with the Gods of Valhalla all from the safety of your coffee cup or coffee thermos. Bash your way through the day with a supercharge from Death Wish and their exceptional blend.
Death Wish Organic Coffee
The title doesn't disappoint—this coffee has double the level of caffeine of most premier coffees. It's hailed as The World's Strongest Coffee, and for good reasons. It's not just about the caffeine levels, Death Wish Organic Coffee's got that bold, rich, yet smooth and low-acidic taste that everybody is bound to love. Bring out the skull and crossbone bag of coffee beans in front of your friends and play chicken with the coffee maker. You'll be up all night with the most coffee-tasting coffee this side of anywhere. These folks offer the best return policy on their specific, expertly-roasted coffee bean blend, which is also all USDA-certified organic and Kosher, as well as Fairtrade. Indulge your caffeine cravings with Death Wish.
Café Don Pablo Signature Blend
One of the biggest rising names in premier coffee beans, Café Don Pablo, brings us another exceptional, small batch, artisan roasted bag of coffee beans. Not only are these premier coffee beans GMO-free, but their specific blend of beans from Colombia, Guatemala, and Brazil will leave you wondering why you didn't find Don Pablo sooner. If you're a finnicky coffee critic, then we don't need to preach this fact to you—you've been let down by far too many different blends, each claiming to be the most optimal flavor and body balance, while falling flat. Don Pablo is a premier coffee company that should always come first when you think of quality. Be sure to also check out our list of the best instant coffee for more great items like this.
They have the premier design, but do they hold up to the standard? Judge this coffee by its wrapper, and you won't be disappointed. You'll be blown away. This medium roast is roasted in Canada, certified Fairtrade, organic, Kosher, and straight out of Central and South Africa. These beans go through a rigorous process before getting into the package, and getting to you doorstep. Only a true blue coffee company who understands their customers go to such lengths, and that's exactly what Kicking Horse Coffee does for you. Don't compromise on one feature for another—organic coffee beans, roasted to perfection, and they're waiting for you.
Café Don Pablo Subtle Earth Gourmet Coffee
If you're strictly organic in every aspect of your diet, then you know the value and importance of finding premier, organic coffee beans online. It's no easy task. The difficult part isn't just finding organic coffee beans online, but finding the right ones for you. Many companies market organic coffee beans to hit a niche, without really knowing the first thing about the importance of organic to their customers. You know how important it is, and so does Café Don Pablo. Organic certified by the CCOF, Subtle Earth Gourmet Coffee is 100% arabica coffee, with low acidity—need we say more? Café Don Pablo is the best brand for organic coffee beans online in bulk.
Peet's Big Bang Coffee Medium Roast
Most bags of premier coffee come in twelve ounce bags, and Peet's Big Bang Coffee Medium Roast is no exception. You've seen this brand in the aisles of the grocery store, but you've never heard anybody rave about Peet's. It's an experience, and Peet's drinkers are loyal to the brand for one reason: Ethiopian Super Natural. This signature blend celebrates Peet's fifty year anniversary as a leading coffee company, and remain as one of the top rated coffee beans brand available online. Peet's has been designing signature styles, roasts, and blends of coffee for ages; hop on the Peet's train and see why nobody's talking about it—they don't want you to grab the last bag off the shelves and leave them without.
Cameron's Colombian Supremo
One of the biggest misconceptions about Colombian coffee is that it has to be Robusto coffee. Cameron's Colombian Supremo is 100% arabica coffee, light roast and perfect for those who want to grind their own coffee at home without getting too much acidity or a shock to the system of coffee flavor. When you want an exceptional tasting coffee, look for small batch roasted coffee beans, the exact roast that Cameron's is giving to you with this batch. You get balanced coffee flavor without overloading your palette, an average level of acidity, and a smooth, decadent finish. Perfect for any level of coffee drinker, new to the game or seasoned and looking to try every roast under the sun.
Choosing Your Coffee Bean
We'll get into which coffee origin types you'll be looking for in a moment. For now, what about your coffee bean of choice? No two beans are created equal. You have two different types of origins, but where does that get you? You need to know what beans you need, and what roasts are your preference. There's no better way than ordering inexpensive select coffee beans from the ultimate hub of coffee beans online—Amazon. You'll be able to try a plethora of roasts and get your unique flavor, all without spending a mint.
Types Of Origin
If you're just entering the home-coffee world, and you truly want the best coffee beans you can possibly get, you're going to need to know what type of coffee beans you want. There are a total of two origins: arabica beans, and Robusta coffee tree beans. There are distinct differences that will most definitely play into how you enjoy your cup in the morning.
The Arabica Authority
Most coffee consumed in the continental United States (in QSR restaurants and most cafes,) are arabica bean-originated. Arabica coffee is what you'll often hear or read as "mountain-grown" coffee, due to its necessity for being grown at elevations of 18,000 feet or higher. It's the ideal climate to grow these perfect beans, package them, and maintain their environment, or "perfect coffee eco system," until consumption.
You won't find local Robusta coffee in the United States. This coffee variety is exclusively grown in the Eastern Hemisphere, primarily in Africa. While some countries are able to grow both arabica and Robusta coffee, the climate needed is very specific and curated for Robusta coffee. If you like strong, rich coffee with nothing but coffee flavor and caffeine for days, you're looking for Robusta.
Note: In North America, the ever-popular coffeehouse chain Starbucks uses a blend of arabica and Robusta coffee. For the common palette of the American adult, it's a bit too much to bear. This is why you always hear critiques of "burnt" coffee, when in reality, it's simply a stronger, denser coffee.
How To Prepare Your Coffee Beans
The goal is to get the beans to the cup, in whatever way you prefer. When it comes to the actual brewing process, you can take your own path—French press, standard type of coffee makers, or whatever you'd like, but it all starts and ends with the beans and how they're handled. You need to prepare your beans properly to ensure that rich, smooth flavor you're after.
Storing Your Coffee Beans
You need to buy the right road that's going to suit your palette, but that's not going to do you any good if you can't store them in a proper location. You need to maintain proper temperature control and oxidization. It also depends on how tightly-packaged your beans were upon arrival; sometimes, it's not in your hands. That's why you need to go with a supplier that you trust, someone who has your best interest at heart when it comes to maintaining integrity and flavor.
To properly store your coffee beans, ensure you have a tight-lid container, preferably metallic, and keep it in a temperature controlled area. If your home has automated thermostat features, you can keep it in the kitchen so long as you're planning on maintaining a certain temperature throughout the common areas of your home.
Don't Freeze Your Beans
At the absolute most, if you're looking to preserve beans in their original packaging, you can refrigerate your beans, but never freeze them. Coffee beans are naturally oily, even the dryer roasts. It's part of what keeps the flavor going strong. When the oils freeze to the beans, they become stale-tasting, even though you'll be defrosting them. It changes the beans entirely.
Great Beans Need Great Grinders
There's actually a precise way you should grind your coffee. It's not about the finer the better—that's called coffee-like powder. You don't want your grinds to be too coarse, because you'll sacrifice coffee flavor when you could be siphoning it from the beans. It's a tricky bit of business, but it's what all the major players in the retail coffee world do. They not only weight their grinds, etc., but they actually check the quality of the grind and match it with measured samples. We're not expecting you to go crazy with your grinds and their coarseness or size, but it is something you should pay attention to once or twice per month. Only a premier coffee bean grinder can handle your excellent batch of beans. It's all about preparing your beans from storage all the way to your cup—you need a grinder that can match your requirements.
When It's Time To Grind
This is loosely on the quality of storing your beans: if you're a coffee connoisseur, and you're grinding away every day, be sure to leave your grinders clean. Coffee oil will gather and taint any new beans that enter the grinder—no matter how fresh, no matter how exquisite—and essentially ruin your experience. When preparing your beans, be sure to keep your machines clean.
Q: Where Can I Buy Coffee Beans?
A: When you want to purchase the best coffee beans online, you needn't look further than Amazon. With thousands of different options available, they're leading the world in coffee sales every single day. Whether you prefer oily or dry, light or dark roast, you'll get the best coffee bean prices and the best coffee to buy through Amazon. Top rated coffee beans & decaf coffee are available every day through various sellers from around the world.
Sign Up Now
GET THE VERY BEST OF GEARHUNGRY STRAIGHT TO YOUR INBOX