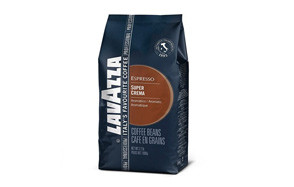 Lavazza Super Crema Espresso Coffee Beans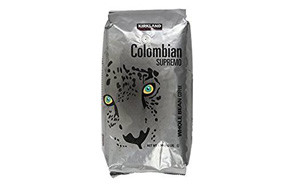 Cameron's Colombian Supremo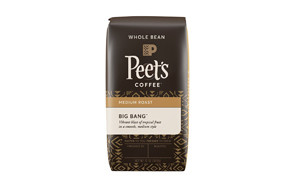 Peet's Big Bang Coffee Medium Roast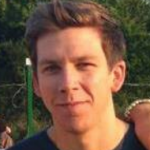 No two brands of coffee are created equal; it's why we have so many to choose from! Who has the time—or the money—to try everything on the market? If you tried every type of coffee brand and brew out there, it would take years. We've narrowed down the best coffee beans from the most caffeinated, the best dark roast, and every signature flavor nestled in between. There's nothing like fresh-ground coffee—you just need the right beans for your personal taste.
The Best Coffee Beans
Choosing Your Coffee Bean
We'll get into which coffee origin types you'll be looking for in a moment. For now, what about your coffee bean of choice? No two beans are created equal. You have two different types of origins, but where does that get you? You need to know what beans you need, and what roasts are your preference. There's no better way than ordering inexpensive select coffee beans from the ultimate hub of coffee beans online—Amazon. You'll be able to try a plethora of roasts and get your unique flavor, all without spending a mint.

Types Of Origin
If you're just entering the home-coffee world, and you truly want the best coffee beans you can possibly get, you're going to need to know what type of coffee beans you want. There are a total of two origins: arabica beans, and Robusta coffee tree beans. There are distinct differences that will most definitely play into how you enjoy your cup in the morning.
The Arabica Authority
Most coffee consumed in the continental United States (in QSR restaurants and most cafes,) are arabica bean-originated. Arabica coffee is what you'll often hear or read as "mountain-grown" coffee, due to its necessity for being grown at elevations of 18,000 feet or higher. It's the ideal climate to grow these perfect beans, package them, and maintain their environment, or "perfect coffee eco system," until consumption.
You won't find local Robusta coffee in the United States. This coffee variety is exclusively grown in the Eastern Hemisphere, primarily in Africa. While some countries are able to grow both arabica and Robusta coffee, the climate needed is very specific and curated for Robusta coffee. If you like strong, rich coffee with nothing but coffee flavor and caffeine for days, you're looking for Robusta.
Note: In North America, the ever-popular coffeehouse chain Starbucks uses a blend of arabica and Robusta coffee. For the common palette of the American adult, it's a bit too much to bear. This is why you always hear critiques of "burnt" coffee, when in reality, it's simply a stronger, denser coffee.
How To Prepare Your Coffee Beans
The goal is to get the beans to the cup, in whatever way you prefer. When it comes to the actual brewing process, you can take your own path—French press, standard type of coffee makers, or whatever you'd like, but it all starts and ends with the beans and how they're handled. You need to prepare your beans properly to ensure that rich, smooth flavor you're after.

Storing Your Coffee Beans
You need to buy the right road that's going to suit your palette, but that's not going to do you any good if you can't store them in a proper location. You need to maintain proper temperature control and oxidization. It also depends on how tightly-packaged your beans were upon arrival; sometimes, it's not in your hands. That's why you need to go with a supplier that you trust, someone who has your best interest at heart when it comes to maintaining integrity and flavor.
To properly store your coffee beans, ensure you have a tight-lid container, preferably metallic, and keep it in a temperature controlled area. If your home has automated thermostat features, you can keep it in the kitchen so long as you're planning on maintaining a certain temperature throughout the common areas of your home.
Don't Freeze Your Beans
At the absolute most, if you're looking to preserve beans in their original packaging, you can refrigerate your beans, but never freeze them. Coffee beans are naturally oily, even the dryer roasts. It's part of what keeps the flavor going strong. When the oils freeze to the beans, they become stale-tasting, even though you'll be defrosting them. It changes the beans entirely.
Great Beans Need Great Grinders
There's actually a precise way you should grind your coffee. It's not about the finer the better—that's called coffee-like powder. You don't want your grinds to be too coarse, because you'll sacrifice coffee flavor when you could be siphoning it from the beans. It's a tricky bit of business, but it's what all the major players in the retail coffee world do. They not only weight their grinds, etc., but they actually check the quality of the grind and match it with measured samples. We're not expecting you to go crazy with your grinds and their coarseness or size, but it is something you should pay attention to once or twice per month. Only a premier coffee bean grinder can handle your excellent batch of beans. It's all about preparing your beans from storage all the way to your cup—you need a grinder that can match your requirements.
When It's Time To Grind
This is loosely on the quality of storing your beans: if you're a coffee connoisseur, and you're grinding away every day, be sure to leave your grinders clean. Coffee oil will gather and taint any new beans that enter the grinder—no matter how fresh, no matter how exquisite—and essentially ruin your experience. When preparing your beans, be sure to keep your machines clean.
Q: Where Can I Buy Coffee Beans?
A: When you want to purchase the best coffee beans online, you needn't look further than Amazon. With thousands of different options available, they're leading the world in coffee sales every single day. Whether you prefer oily or dry, light or dark roast, you'll get the best coffee bean prices and the best coffee to buy through Amazon. Top rated coffee beans & decaf coffee are available every day through various sellers from around the world.