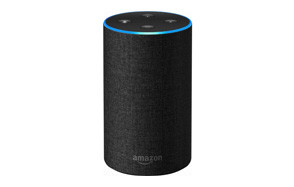 Amazon Echo Second Generation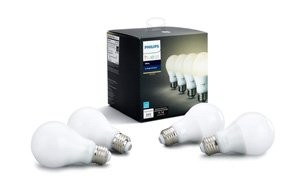 Philips Hue White 60W Light Bulb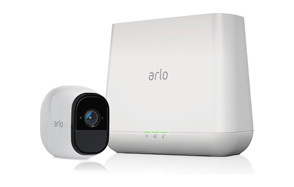 NetGear Arlo Pro Security System with Siren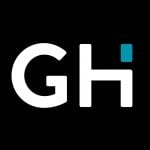 Every single day, more and more products are being added to the best smart home devices category. Connectivity to Wi-Fi, manipulation from smart speaker models and other various environmental items, and total mastery over your home: with a push of a button, a click of a mouse, or your voice activating your personal in-home assistant, anything is possible.
We've covered an assortment of the top fourteen best smart home devices to enrich your living experience, and bring immense value to your safety, entertainment, and getting you to utilize every moment that you're not working. Smart homes are how the world is proceeding: grab any of these, and you'll be hopping on the bandwagon to a more easygoing, simpler future.
The Best Smart Home Device
Smart Home Device Buying Guide and FAQ
There's a lot to cover about smart home devices. The concept was still in its infancy less than a decade ago, but now, you have all the major technology, appliance and electronics companies dipping their toes in the proverbial pool. If you want to get started on automation but don't know where your jumping-off point is, you've just found it. We'll explain how we got this list, what the best smart home devices features you should be on the lookout for, and more.

How We Chose Our Selection of Smart Home Devices
Versatility - The more functions your smart home device can perform, the better. Being versatile is one of the key features in numerous security-based smart home features, whether it's night vision on a doorbell camera or two-way audio on your smart camera equipment. Being able to apply it to multiple uses and numerous scenarios is how you take these to the next generation and get your use out of them.
Quality - Whether it's the external build or how well the microphones and speakers work in your gear, there's a lot of subjective parts to quality. If it works, doesn't break down after a few months of use, and expands on the previous generation of smart home devices, then they're on this list.
Performance - From the strength of connection to how the software actually plays out, there's a lot that goes into performance. We've taken a look at user interface, time between voice commands and tasks, delays on app screens, simplicity of setup, and a whole lot more to ensure this category is on-point with our rigorously strict expectations.
Features to Look for in Smart Home Devices
Purpose - What's your endgame? Full automation can get a bit pricey, so if you're looking to get the most out of your money, you have to start small and work your way up. The two main categories these smart home devices fall into, depending on how you use them, is either automation, or home security.
Durability - Most of these products are about automation and hands-free use, so it's important to take the time and pay special attention to how fragile or durable an item is. For the most part, you're dealing with fragile microphones in voice activated bits of technology, so it's always better to assume something is breakable rather than durable.
Connectivity - Whether it's extremely fast Wi-Fi or Bluetooth 5.0, you need strong connections to maintain the balance in your smart home. The main issue we run into is that we have a phone, tablet, television and other items that already soak up all that Wi-Fi juice, and severely interfere with smart home devices. Good thing is, most of these smart home devices we've chosen use such little power and data transfer that you can keep them synced, and keep on living with a strong internet connection.

Smart Home Device FAQ
Q: What Are Smart Home Devices?
A: Anything that can be controlled with voice activation, an app, or through other means without direct contact (through another controller) is considered a smart home device. More often than not, it includes the ability to cross-link, transforming your space into an automated home. If you can use your voice from across the room, and command that your coffee pot turns on, your front door locks, or your favorite delivery place is given your quick order, you're in the right foundation for an automated home.
These increase the joy in day-to-day living by an ever so slight amount, allowing you to pass-off the mundane tasks, calendar appointments, and simple chores to your in-home assistant. If you were to tell someone you had smart home devices, they would immediately assume they are in some way voice activated.
Q: Do I Need a Smart Hub?
A: If you want to truly automate and voice activate your smart devices , you need some sort of a hub. That can either be Amazon Echo, Google Home, or anything else designated to control multiple points of your smart home. Voice control is the epitome of dominance over your smart home, and hubs either allow that, or massive control through an app.
If you don't want to have numerous apps downloaded and end up using many things manually, you'll want a hub. It not only centralizes the process, but it simplifies it immensely. What may take you five minutes of messing with apps and remembering certain settings, can be done with a few voice commands. Hubs are essential to getting the full experience, and maximizing productivity. A hub can basically be any smart speaker that allows you to voice activate smart devices in your home.
Q: Why Get Smart Home Devices?
A: The future is automated. In truth, it actually makes your hectic life that much easier. I can't tell you the number of times Alexa has reminded me of important meetings or birthdays, helping me to avoid looking like a jackass. I haven't missed a birthday in two years, and before then, I missed every one. Apart from alarms and notifications, you get to enjoy some other serious perks.
There's immense home security benefits that you just can't get with other systems. When home security first really started taking flight, it was with call centers filled with real live people who monitored your cameras. It's a bit creepy, don't you think? With a smart camera and smart outlets, you're able to set up sensors, detect when someone tries to enter your house, and deal with it on your own with a quick phone call to the police. Whether you're inside or at work, having immediate knowledge of what's going on is invaluable.
That also comes down to greater security than you could ever get before, like with a smart lock. Criminals are far less likely to break into your home (whether you're inside or not) if the whole pad is tricked-out in smart features. Nothing freaks out thieves more than smart doorbells, cameras on the outside with night vision, and smart locks with buttons above the keypad.
When it comes to making your life easier, you smart home can be operated with your voice, or a simple swipe of your app. Call out to Alexa and have her turn the coffee pot on with your smart plug, check the thermostat and smoke detectors, and even show camera feeds right to your smart TV. If you want to know why the dog's barking in the yard, or you want to check on the napping baby in the other room, it's all a voice command away.
It isn't all about personal benefits. Automating your home can actually increase your family's happiness, since there's less to stress about. You can shout out to the room to order pizza, purchase Amazon items, change the lights, lock the doors, and do all those mundane tasks that are piling up on your to-do list.

Q: What do I Need for a Fully Secure Smart Home?
A: Think of your home as a living, breathing person. It needs as many senses as possible to be able to understand its environment. You can essentially give it the sense of sight, touch, and hearing, giving you a three-point security system if that's your reason for automating your home.
Basically, you'll need the following items to get the most out of your security desires:
Smart Cameras
Smart Sensors
Smart Doorbell
Smart Lock
Smart Lights
Smart Plugs
Think of all these points behind why you need this specific batch of items. You're trying to either give the appearance that someone is home, lowering the likelihood of being robbed, or you're trying to show so much gear and tech that nobody would even dare walk on the same side of the street as your house, if they possess any intent to steal from you. Think of this as your basic home monitoring kit.
Cameras will help give an immediate appearance that you're someone who takes home security very seriously, and you probably have more technology that can capture their face, and help identify them. Nobody wants to risk that.
Sensors are used internally, and are excellent if you have a babysitter, maid, or nanny and you're not quite certain that they're being totally honest with you. If things go missing, nanny cams have been around long enough that they might know where to look. Sensors are the next best step.
Doorbells are an immediate deterrent. They're eye-level with mostly everyone, and put the thief's face right on display in high definition. They might pretend to knock and see that you're not home, and then leave, even if their intent was to break in.
Locks are a line of defense; not a deterrent. These have insane amounts of encryption, and allow you to give multiple users different codes. You can usually track the backlog and see what code was used, so even if someone broke into your house and you used your smart sensor to detect them, you can figure out who compromised their code, and continue from there.
Lights will allow you to do the same as plugs, by randomizing your smart light bulbs and scheduling different times for the lights to be on. So long as you have a garage, nobody will know that you're not really home. This is ideal if you live alone and want to keep the house looking alive while you're out of town, or simply when you're out with the family for dinner. (You can also get this effect from a smart switch.)