Best Smart Home Devices in 2022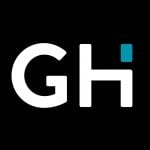 This product guide was written by GearHungry Staff
Last Updated
August 2, 2018
GearHungry Staff
GearHungry Staff posts are a compilation of work by various members of our editorial team. We update old articles regularly to provide you the most current information. You can learn more about our staff
here
.
GearHungry may earn a small commission from affiliate links in this article.
Learn more
Every single day, more and more products are being added to the best smart home devices category. Connectivity to Wi-Fi, manipulation from smart speaker models and other various environmental items, and total mastery over your home: with a push of a button, a click of a mouse, or your voice activating your personal in-home assistant, anything is possible.
We've covered an assortment of the top fourteen best smart home devices to enrich your living experience, and bring immense value to your safety, entertainment, and getting you to utilize every moment that you're not working. Smart homes are how the world is proceeding: grab any of these, and you'll be hopping on the bandwagon to a more easygoing, simpler future.
The Best Smart Home Device
Ecobee4 Thermostat Smart Home Device
Ever wished you could just shout at your thermostat and it would understand you? Well, that insane fantasy has become a reality in recent years, and there's no better representation of the smart thermostat than the Ecobee4. As if you didn't already expect it, this comes with Amazon Alexa integrated right into it. You can call out for Alexa, whether or not you have an Echo or an Echo Dot, and you'll be good to change the atmosphere. It's all done through energy-efficient means, so you're not throwing cash out the window just to enjoy some chilly air.
That's relying on the enhanced room-sending smart thermostat technology, which is what put this smart thermometer light years above the rest. It takes a more accurate temperature of your room with humidity in mind, and conditions or heats up the air until it's precisely right. It takes about a half-hour to install it, and while nobody wants to hear that, it's all done through an in-app video tutorial system, so you virtually can't mess it up. As if all that wasn't killer, there's a room sensor included with your purchase, making this smart thermostat a two-for-one deal. Be sure to combine this with a handy air purifier from our list.
Key Features:
Built-in Amazon Alexa (works with Google Home and Apple Homepod too)
Easy installation process
Energy-efficient protocol saves you potentially hundreds per year
Enhanced room sensors better understand the actual temperature of your room
Includes an additional room sensor
Specification:
Brand

ecobee

Model

EB-STATE4-01

Weight

1 pounds
Wemo Mini Wi-Fi Smart Plug
Smart home devices need to get their power from an intelligent electricity source: check. Grabbing a smart plug is the difference between minor and major control, and Wemo makes it super easy. Download your Wemo app, and get ready to crack into a serious amount of features. Heading out on a trip? Set the randomized lights feature to give the appearance that you're home, so burglars will know not to screw with your house. Need to cut down on the electric bill? Wemo remembers when to shut the lights out with a schedule.
The best part of this is the misconception that the public seems to have: you don't have to reinstall your light sockets. You're no electrician, which is why Wemo Mini Wi-Fi Smart Plugs are perfect: pull them out of the box, plug them in, and you're ready to rock and roll. Integrate these with your app, or even hook them up to Amazon Alexa so she can do it for you. My personal favorite is shouting downstairs in the morning and saying, "Alexa, make me some coffee," and then it's done. I mean, I have to set it up the night before, but the convenience is astounding (and fun).
Key Features:
Turn appliances on and off with your smartphone app
Randomized lights give you the ability to appear like you're home when you're not, thwarting potential robberies
Set a schedule for your lights to be on and off, maximizing energy efficiency, and minimizing impact on the environment
Compatible with Amazon Alexa
Fits right over your existing outlets; five-second installation
Specification:
Brand

WeMo

Model

4T-T3X2-Y1HT

Weight

11.4 ounces
Logitech Harmony Elite Remote Controller Smart Device
Logitech rarely outputs anything that isn't noteworthy: this excellent smart remote fits the bill with their usual lineup of excellent products. There's a whole family of Harmony remotes, but the elite is by far the best. Logitech Harmony Elite Remote Controller looks simple, but wait until you see what it can do. For one, you can control your items when you're not even at home. If you want to turn the television on for the dog or whatever you can imagine, you just have to click into the app,
If you're like 97% of normal people, you're going to lose your remote control at some point, and find it three weeks later when you're not binge-watching. No worry: make sure you have the app downloaded, and use your tablet, smartphone or even your Chromebook as a controller. Simple to get started, and as you may have imagined, this is compatible with Amazon Alexa, as well as iOS and Android devices and services.
Key Features:
Works with Amazon Alexa
Full color touchscreen aspect
One-touch activities, meaning you can perform five functions with one movement
Harmony app turns your tablet or smartphone into a makeshift remote when the real one is missing
Control items when you're not even home with the app
Specification:
Brand

Logitech

Model

4330250457

Weight

1.75 pounds
NetGear Arlo Pro Security System with Siren
Much like the Cloud Cam, NetGear provides you with another smart camera to nab critters on your doorstep, and deter criminal activity altogether: Arlo. Every smart home device needs to have a name, and Arlo's a cheeky little addition that has a lot to offer. Customize your package with multiple cameras, and run them all on a seven-day free trial of cloud recording software. Store your videos off-site with a trusted source to keep evidence in capable hands (when necessary). You'll have an ultra-high resolution of `1280 x 720 to get a clear shot of whatever you're looking for on the feed.
That includes if you're taking a peek at night. Night vision mode gives you full control over your home from the inside out, while two-way audio doubles down on that dominance. Whether you're just checking up on the kids, or you're on the couch, but want to tell a solicitor to buzz off without having to get up, this little feature comes in handy. There's no wires to set up; nothing but rechargeable batteries, and full use with Amazon Alexa. Make sure you also check our guide to the best smart thermostats.
Key Features:
Works with Amazon Alexa
Completely wire-free setup
Two-way audio system
Video resolution up to 1280 v 720
Night vision mode
Specification:
Brand

NETGEAR

Model

VMS4130-100NAS

Weight

1.07 pounds
Kwikset SmartCode Electronic Deadbolt
When smart lock models first launched, we were a bit uncertain about them. Looking back, we wish they were mainstream even earlier, because these things rock. You're not going to access this via an app (what good will it do if you lose your phone?); instead, you'll be able to set up to eight unique user passcodes. If you gave the code to a now-ex, you can simply delete their code without having to undo the ones that you, your family and your children know. Give everyone their own setup, and get back to feeling safe and secure.
Kwikset SmartCode Electronic Deadbolt comes with a lifetime warranty on all mechanics, and a one-year warranty on all electronic components. Basically, if you run into just about any issues, they'll be within the first few months of use, and then you'll be covered. This smart lock also features a backlit keypad, so if you're getting in late one night, or when the days shorten in winter, you'll still be able to see what you're doing. When and if the battery dies or all else fails, there's the failsafe option of using the actual key. The installation can be a little lengthy, but this is designed to fit into most pre-existing door knob slots, so you might get okay with a quick installation procedure. To secure your bike, make sure you check our bike locks review as well. 
Key Features:
Lifetime warranty on all included mechanics; one-year on electronics
Fitted to slip into standard door knob cuts
Compatible with Kwikset Keyway
Set up to eight different codes for different users
Backlit keypad for accessibility in the dark
Specification:
Brand

Kwikset

Model

99090-018

Weight

6.7 pounds
Chamberlain Durable Chain Drive Garage Door Opener
We may not be using Alexa with this smart garage door opener, but Chamberlain Durable Chain Drive Garage Door Opener packs a serious punch for quality when you wouldn't expect it. This durable thirty-five pound unit has some of the highest personal-grade power on the market, and enhanced security features. Use the keyless keypad to enter your garage with peace of mind: there's over 100 billion encryption codes, so hackers wouldn't be able to slip into the system even if they tried. You'll be golden to feel safe, secure, and keep your valuable and family protected.
On top of that, you get an impressive range of 1,500 feet, so even if you have a long driveway, you can start the process while your car is still approaching the garage door. If you're worried about installation, there's no need to be: we can personally vouch for the fact that the most difficult part will be physically securing this medium-weight unit. Online video tutorials will guide you through absolutely everything you need to know, so you can automate your home even further.
Key Features:
Ten-year warranty on motor; one-year warranty on parts and accessories
Includes simple online installation tutorial for flawless use
1,500 foot control range
Keyless keypad entry for security
100 billion code encryption process
Specification:
Brand

Chamberlain

Model

C410

Weight

35 pounds
Nest Protect Smoke and Carbon Monoxide Alarm
This smart smoke detector also lets you know when carbon monoxide levels appear and does perhaps the greatest thing ever: there's no chirping involved, whatsoever. That is, as long as you listen to the audible warnings. Nest Protect Smoke and Carbon Monoxide Alarm will literally talk to you and tell you when the batteries are running low, or if there's an issue and it requires maintenance. Your kids will never have that memory of dad cooking bacon, and setting off all the smoke alarms in the house.
It comes with battery self-check, so you'll never be left with a smart smoke detector that stops functioning without letting you know. To add the icing on top, this also sends you notifications if there's a problem, so if nobody is home and an electrical fire breaks out, you can notify the fire department right away before you lose anything. If you're still not fully sure how to automate your home with these smart home devices, read our buying guide below, circle back, and start your smart home journey with the products you feel more comfortable with.
Key Features:
Detects smoke and carbon monoxide
Automatic battery self-check
The Nest talks to you and tells you when maintenance or batteries are needed
Phone notifications if something happens when you're not home
No annoying chirp
Specification:
Brand

Nest

Model

S3000BWES

Weight

1 pounds
Smart Home Device Buying Guide
There's a lot to cover about smart home devices. The concept was still in its infancy less than a decade ago, but now, you have all the major technology, appliance and electronics companies dipping their toes in the proverbial pool. If you want to get started on automation but don't know where your jumping-off point is, you've just found it. We'll explain how we got this list, what the best smart home device features you should be on the lookout for, and more.
How We Chose Our Selection of Smart Home Devices
Versatility - The more functions your smart home device can perform, the better. Being versatile is one of the key features in numerous security-based smart home features, whether it's night vision on a doorbell camera or two-way audio on your smart camera equipment. Being able to apply it to multiple uses and numerous scenarios is how you take these to the next generation and get your use out of them.
Quality - Whether it's the external build or how well the microphones and speakers work in your gear, there's a lot of subjective parts to quality. If it works, doesn't break down after a few months of use, and expands on the previous generation of smart home devices, then they're on this list.
Performance - From the strength of connection to how the software actually plays out, there's a lot that goes into a performance. We've taken a look at the user interface, time between voice commands and tasks, delays on app screens, simplicity of setup, and a whole lot more to ensure this category is on-point with our rigorously strict expectations.
Features To Look For In Smart Home Devices
Purpose - What's your endgame? Full automation can get a bit pricey, so if you're looking to get the most out of your money, you have to start small and work your way up. The two main categories these smart home devices fall into, depending on how you use them, is either automation or home security.
Durability - Most of these products are about automation and hands-free use, so it's important to take the time and pay special attention to how fragile or durable an item is. For the most part, you're dealing with fragile microphones in voice-activated bits of technology, so it's always better to assume something is breakable rather than durable.
Connectivity - Whether it's extremely fast Wi-Fi or Bluetooth 5.0, you need strong connections to maintain the balance in your smart home. The main issue we run into is that we have a phone, tablet, television and other items that already soak up all that Wi-Fi juice, and severely interfere with smart home devices. Good thing is, most of these smart home devices we've chosen use such little power and data transfer that you can keep them synced, and keep on living with a strong internet connection.
Smart Home Device FAQ
Q: What are smart home devices?
A: Anything that can be controlled with voice activation, an app, or through other means without direct contact (through another controller) is considered a smart home device. More often than not, it includes the ability to cross-link, transforming your space into an automated home. If you can use your voice from across the room, and command that your coffee pot turns on, your front door locks, or your favorite delivery place is given your quick order, you're in the right foundation for an automated home.
These increase the joy in day-to-day living by an ever so slight amount, allowing you to pass-off the mundane tasks, calendar appointments, and simple chores to your in-home assistant. If you were to tell someone you had smart home devices, they would immediately assume they are in some way voice activated.
Q: Do I need a smart hub?
A: If you want to truly automate and voice activate your smart devices, you need some sort of a hub. That can either be Amazon Echo, Google Home, or anything else designated to control multiple points of your smart home. Voice control is the epitome of dominance over your smart home, and hubs either allow that, or massive control through an app.
If you don't want to have numerous apps downloaded and end up using many things manually, you'll want a hub. It not only centralizes the process, but it simplifies it immensely. What may take you five minutes of messing with apps and remembering certain settings, can be done with a few voice commands. Hubs are essential to getting the full experience, and maximizing productivity. A hub can basically be any smart speaker that allows you to voice-activate smart devices in your home.
Q: Why get smart home devices?
A: The future is automated. In truth, it actually makes your hectic life that much easier. I can't tell you the number of times Alexa has reminded me of important meetings or birthdays, helping me to avoid looking like a jackass. I haven't missed a birthday in two years, and before then, I missed everyone. Apart from alarms and notifications, you get to enjoy some other serious perks.
There's immense home security benefits that you just can't get with other systems. When home security first really started taking flight, it was with call centers filled with real live people who monitored your cameras. It's a bit creepy, don't you think? With a smart camera and smart outlets, you're able to set up sensors, detect when someone tries to enter your house and deal with it on your own with a quick phone call to the police. Whether you're inside or at work, having immediate knowledge of what's going on is invaluable.
That also comes down to greater security than you could ever get before, like with a smart lock. Criminals are far less likely to break into your home (whether you're inside or not) if the whole pad is tricked-out with smart features. Nothing freaks out thieves more than smart doorbells, cameras on the outside with night vision, and smart locks with buttons above the keypad.
When it comes to making your life easier, your smart home can be operated with your voice or a simple swipe of your app. Call out to Alexa and have her turn the coffee pot on with your smart plug, check the thermostat and smoke detectors, and even show camera feeds right to your smart TV. If you want to know why the dog's barking in the yard or you want to check on the napping baby in the other room, it's all a voice command away.
It isn't all about personal benefits. Automating your home can actually increase your family's happiness since there's less to stress about. You can shout out to the room to order pizza, purchase Amazon items, change the lights, lock the doors, and do all those mundane tasks that are piling up on your to-do list.
Q: What do I need for a fully secure smart home?
A: Think of your home as a living, breathing person. It needs as many senses as possible to be able to understand its environment. You can essentially give it the sense of sight, touch, and hearing, giving you a three-point security system if that's your reason for automating your home.
Basically, you'll need the following items to get the most out of your security desires:
Smart Cameras
Smart Sensors
Smart Doorbell
Smart Lock
Smart Lights
Smart Plugs
Think of all these points behind why you need this specific batch of items. You're trying to either give the appearance that someone is home, lowering the likelihood of being robbed, or you're trying to show so much gear and tech that nobody would even dare walk on the same side of the street as your house, if they possess any intent to steal from you. Think of this as your basic home monitoring kit.
Cameras will help give an immediate appearance that you're someone who takes home security very seriously, and you probably have more technology that can capture their face, and help identify them. Nobody wants to risk that.
Sensors are used internally and are excellent if you have a babysitter, maid, or nanny and you're not quite certain that they're being totally honest with you. If things go missing, nanny cams have been around long enough that they might know where to look. Sensors are the next best step.
Doorbells are an immediate deterrent. They're eye-level with mostly everyone and put the thief's face right on display in high definition. They might pretend to knock and see that you're not home, and then leave, even if their intent was to break in.
Locks are a line of defense; not a deterrent. These have insane amounts of encryption and allow you to give multiple users different codes. You can usually track the backlog and see what code was used, so even if someone broke into your house and you used your smart sensor to detect them, you can figure out who compromised their code, and continue from there.
Lights will allow you to do the same as plugs, by randomizing your smart light bulbs and scheduling different times for the lights to be on. So long as you have a garage, nobody will know that you're not really home. This is ideal if you live alone and want to keep the house looking alive while you're out of town, or simply when you're out with the family for dinner. (You can also get this effect from a smart switch.)
Sign Up Now
GET THE VERY BEST OF GEARHUNGRY STRAIGHT TO YOUR INBOX