Coolest Ice Cube Trays in 2022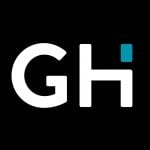 This product guide was written by GearHungry Staff
Last Updated
April 27, 2018
GearHungry Staff
GearHungry Staff posts are a compilation of work by various members of our editorial team. We update old articles regularly to provide you the most current information. You can learn more about our staff
here
.
GearHungry may earn a small commission from affiliate links in this article.
Learn more
It's summertime! That means it's time for partying and drinks. But how can you beat the heat and keep your drinks chilled? The answer is ice cubes of course! They're perfect for cooling your drinks down on a hot summer's day and these little pieces of frozen water also add character to your beverages. But forget the boring old cube shape trays. Today, there are a ton of different ice cube tray designs available to purchase. They transform ordinary water into wonderfully-shaped ice of different shapes and sizes. With the advent of injection molding and 3D printing, these novelty and unique ice cube trays have become a lot more popular in the past few years and have become an inexpensive way of adding a slice of fun to any party occasion.
Ice cube trays also make for great housewarming gifts, especially if you aren't sure what to get for the host. Let's face it – we all have friends that we aren't that close to, and we have no idea what they like or need for their new homes. Fortunately, ice cube trays are great for this type of purpose. When you choose which novelty ice cube tray to buy, there are certain factors to bear in mind. Look for trays that are made of flexible soft materials (like silicone), these usually let you extract the ice quickly. Also, make sure the material does not impart unpleasant tastes or discoloration. You'll also want to get trays that can make multiple ice cubes, so you'll be ready for a big party.
Further, to prevent your ice cubes from breaking apart, make sure you freeze the ice trays thoroughly before serving. To make your ice cubes last longer at room temperature, sprinkle a dash of salt in your water before putting the trays in the freezer. This keeps your ice cubes freezing well below freezing temperature.
With that out of the way, below are 20 of the best ice cube trays your money can buy to keep your drinks ice cold this summer and spice up your next house party.
The Best Ice Cube Tray
For a time, plastic ice trays were all the rage. However, they had one big problem: Many of them broke after being bent regularly in a bid to get the ice out. This was especially difficult if the tray was frozen, and the user would then have to bend the tray at the midway point to get the ice out. While this was effective in getting the ice cubes out, it also caused the tray to lose integrity and, eventually, break. However, this is not a problem you will face with the OMorc Ice Cube Trays 4 Pack, which is constructed with food-grade silicone, which enables you to eject the ice cubes easily. The OMorc trays are also great value for money as the package comes with four trays, each with 14 slots for ice cubes. This means that in full flow, you can have up to 56 ice cubes at any time, which makes it a product that is ideal for parties, bars, and house gatherings.
Additionally, the construction of the OMorc trays is top-notch with PP material certified by LFGB, and the high-quality TPE material ensures that you don't have to bend and twist the tray awkwardly just to get your ice cubes. Besides, it also contains a removable lid, which helps keep the water in place while in the freezer. What's more, the plastic cover also serves a secondary purpose as it also keeps foreign substances out of the water, making sure the ice you get is in its purest form. On top of that, it can also hold other things besides water, including coffee, milk, and so on.
Key Features:
Space-saving feature allows you to stack all four trays on top of each other without sticking
Four trays provide the user with more ice cubes to use at any given time
Constructed with quality TPE material that's durable and safe
Equipped with a plastic cover that protects the water/ice from foreign substances
Specification:
Brand

OMorc

Model

OTGECP070AG-USAA4

Weight

14.1 ounces
The Ticent Ice Cube Trays are a set of two trays that contain six slots each for ice cubes. The Ticent trays create some of the most enormous ice cubes that you could ask for, and with the varying design of the trays, you can get creative with what you decide to ice. One of the trays is an ice ball mold that's flexible and is capable of creating 1.75 inch balls, which are ideal for alcoholic beverages. The second tray is more traditional in shape, but it's large and creates two-inch ice cubes that can be used for drinks, coffee, and so on. What's more, there are a lot of other things that can be achieved with the Ticent Ice Cube Trays, including popsicles, iced coffee, infusing herbs, and fruits.
Besides, the trays are made with safe, BPA-free material, which is easy to extract ice from, meaning that you don't have to struggle to get ice out of the trays. What's more, the ice cubes take a lot longer to melt, making them perfect for icing your drinks without diluting it. This, of course, means that it takes longer to ice; however, the finished product is entirely worth it as it does its job magnificently. In addition to this, the trays are easy to wash and maintain and can even be cleaned in a dishwasher. With some of the most enormous ice cubes you can get out there and its commitment to quality ice, there is no reason not to give the Ticent Ice Cube Trays a whirl.
Key Features:
Dishwasher compatible and easy to maintain
Creates large ice cubes that ice drinks longer
Can be used for different applications including making popsicles
Made with BPA-free materials
Specification:
Brand

Ticent

Model

Ticent Ice Cube Trays (Set of 2)

Weight

12 ounces
OXO Good Grips Covered Ice Cube Tray
Many ice cube tray users suffer through the frustration of taking out more ice than is necessary when trying to eject ice from some trays. Most people reading this must have found themselves in a situation when in the middle of trying to extract two ice cubes, you end up taking out six which you can't replace and which you end up wasting. With the OXO Good Grips Covered Ice Cube Tray, you will never have to suffer through this ordeal again. Armed with an innovative sliding cover, the OXO good tray enables you to take out the exact amount of ice needed without wasting any.
Apart from that, the cover also serves to keep odors from the ice while it's stored in the freezer. Complete with two packs, this tray represents excellent value for money and is worth your consideration. What's more, it can be stacked, which helps save space, and with its sturdy production, you will have no problems taking care of and maintaining this ice cube tray. That's not all, OXO good also provides excellent customer service and are ready to replace your product if it is defective in any way.
Key Features:
Innovative sliding cover that prevents wastage
Easy to clean and maintain
Excellent customer service
Comes with two packs
Specification:
Brand

OXO

Model

11237900

Weight

1.1 pounds
glacio Large Ice Cube Trays
When enjoying a glass of whiskey, large ice cubes are the go-to option to really savor the drink. This is why the glacio Large Ice Cube Trays for Whiskey is such an excellent option for alcohol enthusiasts. The impeccably crafted ice cube tray is made with food-grade silicone, which makes it much more convenient to use than other trays on the market. Also, the large ice cubes can be used for other things such as ice tea/coffee, infusing mint or herbs, and so much more.
Besides, thanks to the large ice cubes, you can savor your drink for longer as it takes a lot more time for the ice to thaw. Furthermore, the long-lasting ice cubes are excellent for soirees, hangouts, and other social events that feature alcoholic drinks and relaxing conversation. Made with BPA-free material, you are completely safe in the knowledge that you are safe from any toxic elements. And if you are unsatisfied with these trays, the manufacturers guarantee your money back with no strings attached.
Key Features:
BPA-free silicone molds for excellent ice
Large ice cubes that last longer than normal cubes
Perfect for alcohol and other drinks
Money-back guarantee from the manufacturers
Specification:
Brand

glacio

Model

8541983883

Weight

12.8 ounces
3D Skull Flexible Silicone Ice Cube Mold Tray
These fun ice trays make 4 cool ice skulls (2 x 2.36 Inches) that look just like a real skull. Make your drink look wickedly awesome and keep it cool longer with a large ice skull. Made from flexible high-grade silicone, this ice skull tray is perfect for house parties and bars. The skull-shaped cubes go well with your favorite whiskey or cocktail. The 3D Skull Flexible Silicone Ice Cube Mold TrayDineAsia tray also gets good marks in the safety category, being made of food-grade silicone which is 100 percent BPA free, non-toxic and FDA approved.
Key Features:
Unique design
Giant ice that lasts longs and chills drinks superbly
Made with FDA-approved materials
Dishwasher compatible and safe
Specification:
Brand

Shaped

Model

SYNCHKG116739

Weight

7.4 ounces
Chillz Blox Large Ice Cube Tray Set
This is the granddaddy of ice cube trays. It produces intimidating 2-inch large ice cubes for those that take the process of chilling their drinks seriously. There's a benefit in the size too, other than it just looking super cool (no pun intended). The benefit being that these larger square cubes take a lot longer to melt. The Chillz Blox also scores high marks in the safety department, as it's made of BPA free food grade silicon and is FDA approved. The tray is also leak free and won't break apart in your hands like the cheaper plastic trays you can buy from the dollar store.
Add a hipster touch to your drinks with moustache shaped ice cubes. Mustache Ice Cubes are perfect for every gentleman (or lady) who wants to show off their love for facial hair. Each tray makes 8 mustaches. Bowties and top hats not included.
Fred COOL BEANS Coffee Ice Tray
Coffee lovers rejoice! Now you can add coffee-shaped ice cubes to your favorite coffee drinks with this ice tray. Each tray makes 8 coffee bean shaped ice cubes and can be used to freeze all sorts of beverages. With Fred COOL BEANS Coffee Ice Tray you can even freeze your coffee into adorable coffee bean shapes and store them in your freezer, so you can have instant ice coffee when you want it!
"Holy ice cube tray, Batman!" Strike fear and terror into evil villains' hearts at your next house party. Create your own ice Batarangs that would make Mr. Freeze proud with this Bat logo-shaped ice tray, and make your drinks taste like justice!
U Ice of A Silicone Mold and Ice Cube Tray
If you are a real American patriot, make the founding fathers proud with these fancy ice cube trays. U Ice of A mold makes your ice cube in the shape of the glorious 50 states of the USA, so you can think about the great nation of the USA as you sip on your favourite American bourbon.
X-Haibei 3D Diamonds Ice Cube Mold
Give your drinks a touch of dazzle with diamond shaped ice cubes. X-Haibei 3D Diamonds Ice Cube Mold creates 3D shaped diamonds that looks great in your glass. Use pure water to make these ice cubes to give your diamonds a clear finish. While these diamonds aren't forever, they're perfectly playful and fun for your house parties.
Exercise your right to bear arms with Pistol Gun Ice Cube Tray. While this set contains a 5.56mm bullet mold and a Glock shaped mold, the real draw is the bullet shaped ice cube tray. Add a touch of danger to your drinks with a bullet-shaped ice cube, great for any firearm enthusiast. AK47 is not included and sold separately.
With Brain Ice Cube Tray you can entertain your zombie friends at your parties with delightful brain-shaped ice cubes. Each tray makes 4 brains. You can even add jello to these trays and make your own jello brains for your next Halloween party.
Fred and Friends Fossiliced Pair
For paleontologists and dinosaur lovers, bring your party back to the Cretaceous period with these delightful dinosaur fossil shaped ice cubes. Made from silicone, Fred and Friends Fossiliced Pair comes in T-Rex or Triceratops shapes.
NPLE Grenade Shape 3D Ice Cube Mold
Frag out, soldier! Create an explosively awesome beverage with NPLE Grenade Shape 3D Ice Cube Mold. Based on the U.S. Army's famous Mk. 2 grenade that has appeared in countless action movies, this ice cube adds a blast of fun and military vibe to your party.
Underground Toys Star Wars Stormtrooper and Darth Vader Ice Tray
If you find the lack of chill in your beverages disturbing, cool your drinks and show your allegiance to the empire with these Darth Vader and Stormtrooper shaped ice cubes. Each tray makes 3 Darth Vader and Stormtroopers helmets, so you can assemble your own galactic empire and crush the Jedi.
Frozen Ice Ball Maker Mold Tray Sphere
This is not a trap, but Frozen Ice Ball Maker Mold Tray Sphere is another Star Wars themed ice cube mold, which makes one big icy Death Star to join the dark side with your favorite drink.  This durable ice mold tray stacks neatly in your freezer. It is also leak-free, easy to fill, does not crack while freezing and won't tip over in the fridge.
Paladone Nintendo Super Mario Ice Cube Tray
Start your own Mario Party! Add a touch of 8-bit gaming goodness to your party with ice cubes inspired by Nintendo retro games. This Paladone Ice Cube Tray allows you to make the iconic designs from Super Mario, which includes coins, mushrooms, and even Luigi.
Shot Glass Ice Mold Cool 4 Cups Silicone Tray
Impress your party guests with this unique ice cube in the shape of shot glasses. It's really cool (pun intended) to do cold shooters with these glasses. Shot Glass Ice Molds are perfect for jaeger bombs. Just be sure to thoroughly freeze them and only serve ice cold drinks in them so they won't crack!
Fred COOL JAZZ Guitar Ice Tray and Stirrers
Bring out your inner Ed Sheeran with this awesome guitar shaped ice cube tray complete with plastic stirrers that resemble the arm of the guitar. Pretty neat. You can get three guitar shaped cubes out of this tray and each one of them are a decent size that will be sure to keep even the largest drinks nice and cool. The Cool Jazz ice tray is made by the iconic Fred novelty shop, so you can be sure you will be getting a quality product, and if you have any safety concerns we are pleased to say that the tray is made of food grade silicone.
Unique Ice Ball Maker Sphere Mold
Square cubes are so last year! Unique Ice Ball Maker coms in a pack of 4 moulds and makes stunning ice spheres to dunk into your favourite drinks. How big are these balls? Well, they are an impressive 2.5 inches so are perfect for making whiskey balls that would be sure to impress everyone at your next party. The moulds are super easy to use, just fill them up to the water marks indicated on the moulds, pop them in the freezer, and take them out when ready. The moulds feature an innovative "wing" design which makes getting the ice spheres out of the moulds frustration free. Phew!
The moulds also score highly on the safety front. They are made of FDA approved durable silicone that should hold strong for many years of intense use. Further, the moulds are made of a material that is BPA free. Fantastic!
Sign Up Now
GET THE VERY BEST OF GEARHUNGRY STRAIGHT TO YOUR INBOX