Best Portable Air Conditioners in 2021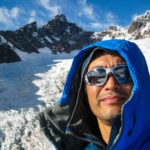 This product guide was written by Seiji Ishii
Last Updated
March 31, 2021
Seiji Ishii
Seiji is Editor in Chief at Gear Hungry. He has enjoyed a lifetime of outdoor adventure and sports, from participant and competitor to coach and trainer, and finally as an editorial contributor. His interests have spanned cycling, climbing, motorcycling, backpacking, trail running, and the training involved for all of it. He has also designed outdoor and off-road motorcycling gear. He lives in a wildlife refuge in Wimberley, Texas, with his daughter, itinerant dirtbags, a dog, and a cat.
GearHungry may earn a small commission from affiliate links in this article.
Learn more
On hot summer days, we all need to take the edge off the heat, and portable air conditioners are an economical and quick solution when central air is prohibitively expensive. We did the research and found several capable portable AC units that cut costs (and temperatures). Each portable air conditioner can be easily moved from room to room to keep you cool wherever you go and cost far less than renovating your home's central air.
Buying a good portable air conditioner requires a little homework, but don't worry – we did the work for you. Here are the best portable AC models we found on the market today.
The Best Portable Air Conditioners
Portable Air Conditioner Buying Guide & FAQs
Features To Look For In The Best Portable Air Conditioners
Before you purchase your next portable air conditioner, we recommend considering these essential features and useful extras.
Dehumidifier Mode - Many units also double as dehumidifiers. You will need to connect a hose to drain the moisture collected from the air, unless the products feature auto-evaporation. Some units are so effective they can extract up to 100 pints of water per day.
Fan Speeds - It can be useful to have a range of fan speeds to circulate air and deliver a cooling effect. It's fairly standard to have three speed settings.
Heat Mode - As with a dehumidifier, a heat setting might also prove useful if you want to buy a single appliance to serve multiple functions all year long.
Remote Control Operation - Many units will feature an advanced and easy-to-use digital display panel, as well as a remote control. The remote control proves life-saving if you want to pop the air on without having to get out of your chair.
Sleep or Night Mode - A sleep mode will normally adjust to a quieter setting so that you can sleep better and not wake up feeling freezing cold. A better idea might be to pre-cool your bedroom before you go to sleep, rather than have the appliance running overnight.
Timer Function - A useful function if you want the ability to automatically manage what time your machine turns on and off. Many portable air conditioning units feature a 24-hour clock with countdown and delay settings.
Noise Level  – We're not crazy about putting everything into a crazy scientific light — if you know a thing or two about decibels, then we applaud you. Decibels (DB), as you may see on sales pages, are measurements of sound. How loud a sound is depends on the decibel quantity. For instance, a human breathing on their own registers as about 10 DB. That's not bad. A standard air conditioning unit is roughly 50-75 DB. That's like having all your friends sitting next to you breathing. You're pretty familiar with how your old air conditioner sounded, but with a portable unit, you can position the hose and vents to mess with the sound. When you're looking at your next potential air conditioner, pay attention to the decibel rating so you know what you're getting yourself into.
Single vs. Dual Hose - This is usually something that we, as a society of consumers, just bypass. This matters way more than you think in terms of personal safety and efficiency. So, single hose or dual hose: what's the better option?
Single hose units are good for small spaces, but they mess with the air pressure in your room. If you're in a bedroom, and your door is closed, you might feel a vacuum-like effect — however minor it may be — when you open up the door. That's because you have all that air being sucked in through the façade of the machine, and the hot air being pushed out. Between temperature and suction, you have an odd effect. If you're thinking of using a single hose unit in a room with other electronics, and those are on and drawing heat, you're better off going with a dual hose unit.
Dual hose units are unique — the other hose is sucking air from outside, running it through the machine (usually there are also suction points on the body of the machine as well), and this makes for a far more efficient process. However, the term "portable" becomes relative here. These units are sometimes bigger, but they do a much better job for larger spaces. You won't feel that vacuum-like effect, but they feel more permanent than single hose units do.
BTU (British Thermal Units) – You found the right portable air conditioner for your needs. Budget-friendly, ergonomic design, long hose, and you like how it looks — but wait, that's not really the point. The point is that it does the job that you need it to do, and does it without interruption. That's when you look at the BTUs on an air conditioning unit, which are measured like this:
We use BTUs in the United States more than they do in the UK — go figure — but what do BTUs represent? It's the amount of thermal energy that needs to be properly generated. That thermal energy is used to raise the temperature of pure liquid to the prime point for water density — 39 degrees Fahrenheit. For every BTU in a unit, you're used just over 1,000 watts of energy per second. That's why you freak out when the electric bill comes in every month.
However, BTUs are also how we decide how cold it's going to make your room. You may notice guides that tell you how many BTUs a unit should have depending on what size room you're going to use it in. When you're dealing with portables, the more BTUs there are, the higher the price tends to be. There are window-mount units that exceed 20,000 BTUs, but those are more industrial.
How many BTUs do you really need? Here's a quick little chart to tell you what you should be looking out for:
200 sq foot area – 4,000 BTUs
500 sq foot area – 10,000 BTUs
1,000 sq foot area – 20,000 BTUs
Basically, you're looking at about 2,000 BTUs for every single 100 sq feet of space. Grab a tape measure and measure your room. Don't get caught up in, "I want it to be freezing in here." If you're using an overkill portable air conditioner in a small space, it's still outputting the same temperature. It may get there a little bit faster, but it's going to spike up your electricity bill.
Setup - The portable air conditioner will need to be set up near a window so that the heat it pulls from the room can be vented to the outdoors. If the room you intend to cool doesn't have a window, you'll either have to improvise some sort of vent or simply forget about an air conditioner. You'll also want to be sure there's an outlet near the window. The power cord on most units is not that long. Using an extension cord is not such a great idea. Lastly, make sure your new unit has both a washable pre-filter and an additional carbon filter. These filter dust, mold spores, and pollen from the air and make for a healthier environment.
Pros of Portable AC Units Over Wall and Window Air Conditioners
No Weatherproofing: Wall unit owners may have their reasons, but there's nothing better than not having to weatherproof the exterior of your AC unit, or the space between your air conditioning unit and the wall.
Non-Invasive Means: With wall units, you have to cut a hole in the wall, make a mount, or adjust the preexisting one to your new AC unit. If you end up buying a newer wall unit, you're constricted to the size that your old one was, otherwise you risk skipping on proper insulation, making the point of air conditioning a bit useless. Portable units cut out this whole process.
No More Rain: Window unit kits (referring to the accordion doors, plastic slats, screws, etc.), are always a pain in the neck. They take time to properly mount and allow condensation to form around the edge of your AC, which can ruin your windows over time. If rain is getting into your home, that means you don't have a tight enough seal, and you're throwing your cooling money out the window.
Less Power on the Same BTUs: As an industry standard and threshold for quality, most portable air conditioners are running on less power, and come with higher Energy Star standards than window/wall units. Saving more money, on top of better insulation — there's virtually no downside to going for a portable versus a window or wall unit.
Don't portable units with window slats/vent pipes compromise insulation and allow weather to get in?
The window slats you receive with your portable unit come at a much higher thickness than the accordion doors that come with window units, and only allow rain/moisture to access the same sections of the window that they normally would, even with the window closed. The slats usually lean far outside of the window to allow for better insulation.

Portable Air Conditioner FAQs
Q: What is a Portable Air Conditioner?
A: Rather than slipping a large and bulky air conditioner into your window (which looks horrible from the outside, by the way), you're able to freely move your unit throughout your home. Yes, it still has to be plugged in, but you aren't constricted to a single room to beat the heat. Running vents to the window slat is easy, and generally takes no more than two or three minutes.
They operate more quietly and produce less heat, on average, than your standard window units. They also provide complete freedom from wall mounts. Installation, weatherproofing, and maintenance (both interior and exterior), are all issues that wall unit owners face. Portable AC units still need to be cleaned and have their filters scrubbed from time to time, but they don't require the same attention that mounted units need.
In short, they move around freely, provide equal or superior power to window units, and allow you to just pack them up and go.
Q: How do Portable AC Units Work?
A: Let's dive into the anatomy of a portable air conditioning unit and talk about each part. As with any unit, you have the electric motor that generates heat (ironically). This, plus your coolant, act as the essential heart and blood of your machine. Depending on the BTUs that your machine can generate, your machine may require more dedicated power or throw off more heat. That leads to your vent unit: running this to the window allows the generated heat to collect in a safe area, and funnel its way outside.
Those are your working parts. Then you come to your electrical system which powers your control system or digital panel. Cool air runs through a separate conduit to your vents, effectively cooling off the room while you mess with the controls. The thick ABS plastic shell found on most models properly houses everything without risk of damage, while providing enough insulation to keep temperatures in the room at bay, while keeping the cool air inside.
Q: How Do You Set Up A Portable Air Conditioner?
A: Setup of a portable room air conditioner is typically simple and painless. The biggest thing to keep in mind is that the heat which an air conditioner removes from the room's air needs to be vented out somewhere. If it's simply allowed to escape back into the room, the room will never get cool! Because of this, an AC unit usually comes with a venting kit that fits in the window and accommodates a flexible hose that runs from the unit. Hot air is vented through this hose to the outdoors.
Q: Portable Or Fixed Air Conditioning System?
A: When it comes to things like home air conditioning, your primary concern should be cost. Installing a central air system may make your home a uniformly delightful place to live in, but it may also cost you hundreds more every month. One of the great benefits of the portable air conditioner is its low acquisition cost, its free installation, and the fact that you're typically cooling only a single room for part of the day or night — as such, your energy bills won't go through the roof.
Q: Do You Have To Drain A Portable Air Conditioner?
A: With some, yes. With others, no. If you think this is going to be an issue for you, make sure you find out whether the portable air conditioner you have your eyes on requires manual draining or has an auto-evaporation feature.
Q: Are Portable Air Conditioners Energy Efficient? 
A: If you pit a 10,000 BTU portable unit against a 10,000 BTU wall unit, the portable is going to win for energy efficiency. You never have to use above a 110/120 outlet with a portable unit, as opposed to wall AC's. When it comes to window units, it all depends on the Energy Star rating of each unit, as they tend to use the same power supply.
In general, however, portable units are energy efficient (especially when you compare them to central air). You will spend less on your average monthly/yearly cooling costs with a portable air conditioner as opposed to other models. The right brand and model matter when it comes to the life expectancy of your unit, which is why we've provided our top picks on the list above.
Q: Do Multiple People Require a Higher BTU Output?
A: For every person in the room (above two), you'll have to add roughly 750 BTUs of power for each individual. If you're getting a joint unit for a common area in an apartment or dorm of four total inhabitants for, let's say, a 500 square foot space, you would need 10,000 base BTUs. Plus 750 per person after the second. In total, you would need 11,500 BTUs for that shared space.
We throw off our body temperature like crazy, especially after coming in from a hot day. We sweat as a way to radiate heat instead of internalizing it, which would damage our organs and brain. As a result, you're actually throwing off more than your internal body temperature for about four hours after exercise, or thirty minutes to one hour after entering your room from merely being exposed to high temperatures outside.

Conclusion
Like all the best air conditioners (and wall ACs), you can change your relationship with your home just by cooling it down. Where before it may have been a place to escape from on hot days, with a portable air conditioner, your home can become the place your family seeks out when the mercury rises. Portable air conditioners also allow you to sleep better and to entertain guests in comfort. If you'd like to buy a portable air conditioner for your home, any of these models will keep you cool, this summer and beyond.
Sources:
Sign Up Now
GET THE VERY BEST OF GEARHUNGRY STRAIGHT TO YOUR INBOX