Last updated:
17 Dec 2020
9 Best Universal Remotes (Review) in 2021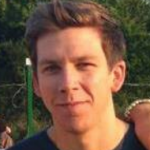 This product guide was written by Jordan Carter
Published
January 26, 2018
In 2019, the TV entertainment experience is one that is characterized by a ridiculous number of services and devices. Netflix, Hulu, Amazon. Fire sticks, Chromecasts, Roku boxes. The list goes on and is ever growing.
If we broke down a typical entertainment hour in 2019 it would probably look something like this; 20-25% of time spent juggling countless controllers like a circus clown, frantically looking for the right one, finally finding it, only to realize that doing a basic thing with it seemingly requires a computer science degree. The remaining 75-80% of the time spent actually viewing the show you wanted to.
This isn't right, especially as all these services and devices promised you how "seamlessly" they would integrate with your set up and how "effortless" it would all be. As you look down at the sea of remote controls on your coffee table, completely disorientated, you realize that this is anything but seamless and effortless.
Thankfully, there really is a genuine way to seamlessly and effortlessly tie these various, often competing services and devices together, eliminate the sea of remotes and regain the watching time you constantly lose. The solution? A universal remote.
Okay, before you turn your nose up at the phrase. The universal remotes we are talking about in 2019 are nothing like the ghastly, unsightly monstrosities of yesteryear that would often make things more complicated by having more buttons, switches, and options than a Boeing 747 cockpit. The 2019 incarnation of the universal remotes are sleek, sophisticated and easy to use. Well, not all of them. We sifted through hundreds to find the top nine best universal remotes that actually are, and we are going to present them to you below.
The Best Universal Remote
Universal Remote Buying Guide and FAQs
Ease Of Use - A quality universal remote should not involve complicated functions or buttons. Rather, the tabs and functions should be clear and unambiguous and the remote should be compatible with the other devices within the coverage area.
Design - The design of the preferred remote is simple, sleek and fits the palm easily since it is hand-held and finger controlled. What's more, it should have the ability to be operated with one hand.
Touchscreen - Though some universal remote controls can be operated without a touch screen, most of the latest models possess the touchscreen capability. This allows for easy and convenient maneuverability and versatility across features and functions as well as the ability to see on screen what the choices available are.
Features - Apart from performing simple tasks such as raising and lowering volume and changing channels, a good universal remote should have more advanced features for sound, voice, picture, and other settings.
Button Layout - Button layout should be logical and systematic to conform as much as possible to the already existing conventional and universal alpha-numeric system.
Backlight - Though not all universal remotes have this feature, it helps to locate and identify every single button even in total darkness. It also gives a superior aesthetic appeal to the remote.

Types of Universal Remotes
Touch Screen Controlled - In this type, all the functions and features are manipulated by means of a swipe on the interface of the remote or a soft tap on the tabs to execute the required effects.
Wifi EnabledPC Programmable - This system allows you to control your smart devices such as locks, lights, and thermostat through a home network.
Radio Frequency - In this system, you have the ability to control devices that are locked behind or inside cabinets or which are obstructed in another way.
Universal Remote FAQ
Q: How do you use universal remotes?
A: You simply ensure the power battery is included and after switching on, the interface will provide the options and features to press, tap or swipe to get the desired results.
Q: What are the benefits of a universal remote?
A: Universal remote controls allow you to have an all-in-one control solution that can operate a variety of devices across multiple brands.
Q: What is the best universal remote?
The best universal remote control is the one that gives you more options to integrate the various devices for an easy operation. At the end of the day, it should make the operation of your home entertainment and other home facilities much, much easier and more stress-free.
The best!
Gear, gadgets & stuff for men
Straight to your inbox