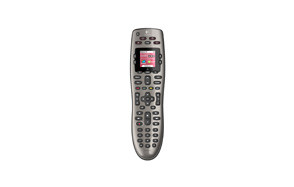 Logitech Harmony 650 Universal Remote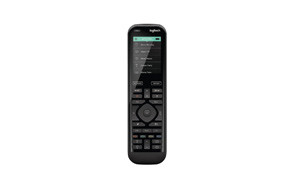 Logitech Harmony Elite Universal Remote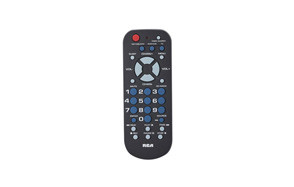 RCA RCR503BZ Universal Remote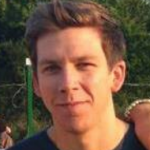 In 2019, the TV entertainment experience is one that is characterized by a ridiculous number of services and devices. Netflix, Hulu, Amazon. Fire sticks, Chromecasts, Roku boxes. The list goes on and is ever growing.
If we broke down a typical entertainment hour in 2019 it would probably look something like this; 20-25% of time spent juggling countless controllers like a circus clown, frantically looking for the right one, finally finding it, only to realize that doing a basic thing with it seemingly requires a computer science degree. The remaining 75-80% of the time spent actually viewing the show you wanted to.
This isn't right, especially as all these services and devices promised you how "seamlessly" they would integrate with your set up and how "effortless" it would all be. As you look down at the sea of remote controls on your coffee table, completely disorientated, you realize that this is anything but seamless and effortless.
Thankfully, there really is a genuine way to seamlessly and effortlessly tie these various, often competing services and devices together, eliminate the sea of remotes and regain the watching time you constantly lose. The solution? A universal remote.
Okay, before you turn your nose up at the phrase. The universal remotes we are talking about in 2019 are nothing like the ghastly, unsightly monstrosities of yesteryear that would often make things more complicated by having more buttons, switches, and options than a Boeing 747 cockpit. The 2019 incarnation of the universal remotes are sleek, sophisticated and easy to use. Well, not all of them. We sifted through hundreds to find the top nine best universal remotes that actually are, and we are going to present them to you below.
The Best Universal Remote
Logitech Harmony 650 Universal Remote
See More Reviews

See More Reviews




The Logitech Harmony 650 effortlessly combines up to eight remotes into one. One of the biggest stand out features of the remote is a full-color touchscreen, which Logitech calls the "color command screen". The screen features programmable "favorite channel" icons which lets you jump quickly to the channels you love most with one tap. The screen also displays common commands for whichever devices you happen to be using, hence the name.
The Harmony 650 also has super handy "one-click activity buttons" which you can program with commands such as "watch DVD" and "listen to music", taking you to your preferred app with preferred settings for each of those actions.
Key Features:
Pre-programmed Macro "activity" commands
Controls up to 8 different types of devices
Responsive backlit buttons
Customizable LCD screen
Specification:
Brand

Logitech

Model

915-000159

Weight

10.6 oz
Logitech Harmony Elite Universal Remote
See More Reviews

See More Reviews




The Logitech Harmony Elite is ridiculously powerful. It allows you to effortlessly control up to 15 connected devices. It not only lets you control entertainment devices and services but you can also hook it up to pretty much all "internet of things" devices, so lets you control the music in the kitchen or the lights in the living room. And yes, it's fully compatible with Amazon Alexa.
And when it comes to controlling things with this remote, you are not constrained to buttons. The remote has a super sharp, slick touch screen and also allows voice control.
Key Features:
20% improvement in battery life over earlier models
Repositioned primary control buttons
Access macro "activity" commands through the screen
RF control eliminates line-of-sight hassles
Specification:
Brand

Logitech

Model

LYSB01F5TT510-ELECTRNCS

Weight

2.36 lbs
Inteset INT-422 Universal Remote
See More Reviews

See More Reviews




Next up we have the Inteset INT-422 which is billed as the "first universal remote dedicated to streamers". To support this claim, the top of the remote has four pre-programmed buttons; an "A" button for Apple TV, a "B" button for Xbox One, a "C" button for Media Centre, and finally, a "D" button for Roku. Don't fret though, the remote also supports 10,000 other devices including Xbox 360, Fire TV and Kodi.
It's worth noting that unlike the universal remote reviewed above that has a touch screen and buttons, i.e. multiple inputs, this one is heavy on the buttons. But this might not necessarily be a bad thing as we will explain. This Intesetremote has an intelligent button matching feature which allows you to replicate the button controls of an original device (e.g. A Roku remote) on the Inteset remote. Further, you can program up to 32 commands into a single button. Crazy.
Key Features:
Pre-programmed for XBox One, Media Center/Kodi, Apple TV and more
Channel lock enables user to limit access to certain controls
Comprehensive database of product device codes
Macro programming saves time and hassles
Specification:
Brand

Inteset

Model

INT-422

Weight

0.8 oz
See More Reviews

See More Reviews




The Logitech Harmony 350 cleverly combines up to 8 remote controls into one which includes the remote controls for your DVR, TV, cable box, sound system…you get the picture.
Oh, and if you think your devices won't be supported then you are likely sorely mistaken as the Logitech Harmony 350 supports over 270,000 devices and support for new ones are being added daily.
Key Features:
Power-on timing, sequencing and direct input commands
A range of pre-programmed "activity" commands
Control TV, cable, Blu-ray, sound system, and more
5 channel presets
Specification:
Brand

Logitech

Model

LYSB00Y34TAA0-ELECTRNCS

Weight

9.6 ounces
See More Reviews

See More Reviews




For those of you who want comfort and small form factor over lots of features, this is the universal remote for you. It is an attractive handheld size and is a pleasure to hold.
This little thing can control up to three devices and effortlessly replaces and consolidates most popular remote-control brands.
Key Features:
Controls multiple devices
Auto, manual and direct product code search
10 presets for TV plus 10 for cable, satellite and streaming
Multi-colored keypad
Specification:
Brand

RCA

Model

RCR503BZ

Weight

4.2 oz
Logitech Harmony Smart Control
See More Reviews

See More Reviews


The Logitech Harmony Smart Control comes with a receiver called the Harmony Hub which turns RF signals from the remote into IR or Bluetooth commands that your devices can understand. The remote lets you control up to 8 devices including your Ps3 and Wii as well as streaming services such as Netflix.
270,000 devices are support from over 6,000 brands, so the chances are, whatever device you have in your house, it will be recognised by this system from the get go. And the Logitech Harmony device library makes it incredibly easy to update your both your smartphone app and universal remote control with brand new devices and commands.
Key Features:
Controls TV, cable, gaming, lights, locks, thermostats and more
270,000 devices in the Harmony product database
Control with smartphone or harmony hub/remote
Clear, simple layout
Specification:
Brand

Logitech

Model

915-000194

Weight

1.2 lbs
Logitech Harmony Companion All In One
See More Reviews

See More Reviews



The Logitech Harmony Companion All in One Remote is an incredibly robust and feature rich system that goes well beyond just being a universal remote for controlling your various devices and services.
Much like the Logitech system reviewed above, this Logitech system has three main components; The Harmony Hub, the fully featured remote and the smartphone app.
Key Features:
2.4 inch touch screen
WiFi and Bluetooth
Supports 270,000 products 6,000 brands
Easy set up using Harmony smartphone app
Specification:
Brand

Logitech

Model

Logitech Harmony All In One Remote – CR

Weight

1.55 lbs
Philips SRP5018/27 Universal Remote
See More Reviews

See More Reviews




The Phillips 8 in 1 universal remote control is one of the strong, attractive best universal remotes with a traditional long candy bar shape. The device features quick access buttons to Neflix and Hulu so is perfect for streaming fans. Also, it has backlight device buttons so is perfect for all those late-night viewing sessions.
This universal remote may not come with as many features as some of the others reviewed above, especially the Logitech ones, but the remote executes on its smaller set of features incredibly well, oh and it's super quick and easy to set up.
Key Features:
Controls 8 different types of electronic devices
Easy to read backlit buttons
Netflix pre-programmed access button
Perfect for streaming devices like Apple TV
Specification:
Brand

Philips

Model

SRP5018/27

Weight

5.3 oz
See More Reviews

See More Reviews



The GE 3-Device Universal Remote Control may not be the prettiest thing in the world, but it's incredibly sturdy, robust and has an impressive feature set for it's price.
With the remote you can effortlessly control up to 3 different services or devices such as TV's, Blu-Ray players, DVD Players, VCR's…well, you get the idea.
Key Features:
Controls 3 different kinds of devices
Multi-brand and model compatibility
Code search function saves time and hassle
Sleep timer turns off TV automatically
Specification:
Brand

GE

Model

24991

Weight

1.6 oz
Universal Remote Buying Guide and FAQs
Things To Consider When Purchasing The Best Universal Remote
Compatibility - The best remotes are compatible with all the latest devices from the major brands as well as a large number of legacy devices; as long as you are able to obtain a valid code for the device. Even no-name brands or fly-by-night copies will likely work.
Set up - Setting up your new remote is typically easy as pie. In most cases set up consists of little more than pressing the setup button for the device in question then entering the product code for that device. If you don't know the code it can usually be found on the manufacturer's website. In some cases your remote can be synced with your computer or smartphone for easy online setup via Bluetooth. You may need to download an app to facilitate the process but that typically only takes a few minutes.
Button layout - One of the signs of a well thought out remote is the number of buttons it has. While there are certainly exceptions, generally speaking more buttons means a sloppier, less intuitive design and a larger learning curve. And speaking of large: the larger number of buttons the smaller the writing on those buttons. Sometimes so small as to be almost comical.
Design - From a visual standpoint whether a design works or not is a personal matter. What one person finds attractive another finds wretched. Some aspects of design transcend taste however. For instance, some remotes are just more comfortable to hold than others, regardless of what they look like. And some offer button placement that puts everything you need at the tip of your thumb.
Ease of use - Obviously a universal remote isn't going to save you much time or trouble if it takes an engineering degree to program and use it. In fact it's ease of use more than anything else that determines whether you're holding a high quality remote or a waste of money. The best remotes are the best because the people behind them took the time to figure out the best way to do things.
Backlight - Backlight controls have been around a while and continue to be a popular feature because they work. In the not too distant future, however, backlighting will likely go the way of the dinosaurs as touch screens become the norm and buttons are all but eliminated.
Price - Universal remotes such as the ones profiled above typically run anywhere from about $20 to $200. The price will be dependent on the features, the number of devices the remote is compatible with, whether it has buttons or a touchscreen and how well built it is. That is, will it quit working after you drop it once or the dog bites it? How much you feel like spending is up to you but remember; with remotes as with most other things in life you get what you pay for.
Features - Today's best universal remotes offer an array of features from Bluetooth compatibility to being able to be sync to your mobile device, to handle incoming calls.
Some of the other features offered by different universal remotes today include:
Learning -  Certain universal remotes are able to learn. That is they are able to receive codes transmitted by other remotes, store them and then use those codes to control the devices the codes are intended for. A learning remote is by definition a universal remote since it is capable of controlling more than one device.
Macros - Some remotes allow you to program a sequence of events that are executed with the push of a single button. These are known as "macro" commands. Say, for instance, you want to watch the movie that's in the DVD player. You can program one key to initiate the entire sequence that is necessary for that to happen. In some cases some universal remotes come with pre-programmed macros while others allow you to download certain device-specific macros from different manufacturer websites.
Touchscreen - The best universal remotes today can offer touchscreen displays that make programming and controlling your various devices much easier. While new generations of universal remotes promise voice activated control that will take even more of the mystery out of controlling the remote controller.
RF extenders use radio frequencies to extend the effective range of the remote up to as much as 100 feet or more. Besides distance, its great advantage is that the radio frequency is able to penetrate walls, doors and windows.

Types of Universal Remotes:
There are a number of different types of the best universal remotes available today each vying for market supremacy.
Pre-Programmed Universal Remotes
A pre-programmed remote is one that, as the name implies, comes already programmed to interact with a specific number of brands and devices. Most of the pre-programmed universal remotes out there will typically be set up to control up to a dozen different devices from each of the major brands. Which means you're likely to be able to control dozens of contemporary devices without ever having to do any of the programming yourself. Notice we said "contemporary" devices. That's because manufacturers tend to not change the remote control codes for the products they make. So it's entirely possible that your new pre-programmed universal remote will work with the brand new 64" Sony curved plasma screen TV in your living room and the 10 year old 24" Sony TV you have next to the pool table in the basement. Because of this the actual number of devices your new pre-programmed remote is compatible with is likely to be much greater indeed, when counting legacy devices too.
Many people understandably find this to be a major convenience and are willing to accept the possibility that some of their devices might not play nice with the new remote. The product codes for the devices the remote is pre-programmed to work with are provided to the buyer. All they have to do is enter them into the remote. That in itself is no more involved than entering the codes via the keypad after putting the remote in programming mode. If a person finds that a particular code doesn't seem to work they can continue to enter more codes for the given manufacturer and then try them out until they find one that will work. Many remotes also have an auto programming feature. Initiate this feature and the remote cycles its way through all the codes at its disposal until it finds the ones that actually work. It then saves those codes to its memory for later recall.
PC- Programmable Remotes
With this type of remote you hook your remote up to your PC or tablet via a USB cable. You then enter the model numbers for the devices you want to control and the commands you want it to respond to and the remote control queries the Internet, finds the necessary programming commands and downloads them to the remote. In effect what's going on is that your computer is talking to your remote, finding out what it wants and then finding that information on the Internet and transferring that information to the remote via the USB cable. The remote then stores that information in its memory for later recall.
WiFi-Enabled Remotes
A universal remote with WiFi capability can be used to get around the restrictions of your TV by accessing news, sports, weather and finance information from your extended WiFi network and then displaying this information on your remote's LCD screen. Information overload? Maybe. But some folks find it useful so who's to say?
Touch Screen Controlled Remotes
The touchscreen is king these days. Everyone from the 9 year old kid in the back alleys of Jo-burg to the socialite in Palm Springs has become accustomed to conducting all their digital interactivity by touching, sliding and swiping at their screens. As a result the mouse has become something of an endangered species and any device that doesn't offer touchscreen control is coming under increasing suspicion. Not ones to be left behind universal remote manufacturers have begun to offer more and more models with touch screen capability. Right now their numbers are fairly small but you can be certain that isn't going to last.
Radio Frequency Remotes
As we touched on above the radio frequency or RF remote is one that leverages the power of radio waves instead of infrared pulses to transmit a command signal through walls, doors and windows. This not only extends the effective range of the remote by a factor of 4 or 5 it finally eliminates the barriers that stand in the way of non-RF remotes. As a result if you're upstairs in the bedroom and want to turn off the TV downstairs in the living room you can, because your radio signal will go right through walls, floors and ceilings.
Learning Remotes
We also touched on learning remotes above but we're going to extrapolate on it a bit here. Learning remotes aren't a form of AI that's quietly plotting world domination while you sleep. They're simply able to accept information that's received from other remotes related to controlling this device or that and to store it in their memory so that they too can now control that device. So it's not technically learning, which is using information to draw conclusions that raise other questions that lead to other information and other conclusions etc. It's just a new method for transmitting usable data from one device to another. Still, it's pretty cool.

Reasons Why Your Universal Remote Doesn't Work
The concept behind the universal remote is that it saves you the hassle of finding and sorting out which remote to use by bringing all your media functions under a single umbrella. In theory it's the best thing since sliced bread, but theory and practice don't always dovetail with one another. So why is it that some people have a hard time getting their universal remotes to work? Below we'll look at some of the major causes for remote dysfunction.
It wasn't set up properly - This is the most common cause of universal remote rebellion. There is no "good enough" when it comes to programming remotes. They're unforgiving pieces of technology. As such either they are programmed the right way or they're not going to do what you ask them to do. Many of the set up related problems occur during the entering of device codes. People go to the manufacturer's website in search of a code, find a device that's "similar" to theirs, enter that code and expect the remote to operate it. Instead the remote says "Wake me up when you have the actual code". The moral of the story: Always make sure you're entering a code for the exact device you have. Not one that's really close.
It's not sending the right kind of signal - Some devices are designed by the manufacturer to receive IR signals by default while others are designed to receive RF signals. If your universal remote is working with some devices and not others (and you're sure you entered the right device codes as stated above) then it may be that the devices that aren't responding are designed to accept a different type of signal than what your universal remote is sending. Go back to the owner's manual for each misbehaving device and make sure it's designed to receive the type of signal generated by your remote. In some cases you may be able to change the default settings on the device so that it accepts the right kind of signal.
The response seems sluggish or commands have to be re-entered - Infrared remotes in particular need a nice clean line of sight to the device while they are sending their commands. Remember, they send a series of light pulses that are received and interpreted by the device. In some cases people will hit a command button then quickly turn away to talk to someone else or sit down or whatever. They then discover their command wasn't executed by the device and look at the remote with raised eyebrow. Actually what happened was that they turned the remote away from the device receiver before the light pulses had finished transmitting. With an IR receiver then it's important that you keep it pointed at the device until you're sure it has completed the task.
"Why is it doing that?" - In some cases devices connected by HDMI cables can seem to have a mind of their own and add commands to the ones you sent from the universal remote. When this happens you'll often hear people say "Why is it doing that?" It's doing that because HDMI is designed to be super helpful and facilitate communication between devices. Sometimes this communication conflicts with what the remote is telling the devices to do. Solving this problem means digging down into the settings of your TV and disabling "HDMI CEC".
Universal Remote FAQs
Q: What Is Meant By A Universal Remote?
A: A universal remote is one that can work universally with thousands of home entertainment devices from thousands of brands. The main purpose of a universal remote is to replace all the remote controls that come with all of your entertainment devices and services. So instead of needing a separate remote for every one of your devices, you instead program the required details into the universal remote and you will then be able to control all of your various devices from that one universal remote – saving you time, hassle and trouble.
Q: Is There A Universal Remote For A Smart TV?
A: Yes. There are universal remotes that work for smart TV's. We recommend the Logitech Harmony remotes for this, many of these universal remotes are proven to work with the latest smart TV's however it is not necessary to use these ones.
Q: Will A Universal Remote Operate My DVD Player?
A: Yes, absolutely. Almost all universal remotes can operate DVD players. However, if a universal remote will work with your specific DVD player depends on if it supports it. Most good universal remotes, such as the ones we have covered in this article have databases of hundreds of thousands of devices, so there is a very high chance that at least most of the universal remotes mentioned above will be able to operate your DVD player.
Q: How Do You Use Universal Remotes?
A: In order to use universal remotes with one or more of your entertainment devices or services, you first have to program the device you want to control into the remote. The method for doing this varies from one universal remote to another but there is generally a very easy to follow step by step set up process that guides you through the process.
Once you have programmed the entertainment device/service into the universal remote successfully the first time, then you won't need to do it again in future, you can now easily control the entertainment device/service from your universal remote. Most universal remotes allow you to control 3-8 entertainment devices from the universal remote.
Q: Why Would Anyone Need A Universal Remote Control?
A: With everything plugged into the TV from the Blu-ray player to games, USB devices and more figuring out which remote to use and then finding that remote (and hoping the batteries aren't dead) is the kind of pain in the neck we can all do without. So the answer to the question "Why would anyone need a universal remote control?" is simple:
To bring an end to the multiple remote madness - With a high quality universal remote you now have one device that gives you complete control over all your media. It's true common sense technological innovation.
To save money - Running a half dozen remotes isn't free. Each one runs on batteries and batteries don't fall from the sky like snowflakes. Someone (you) has to pay for them. Of course you could just have one set of batteries and switch them from remote to remote as you switch devices. Or you can just get a grip and use one universal remote.
Because it's simple - Anyone who's ever done the remote shuffle knows that when you pick up a remote you haven't used in a while it can be like starting over. One remote does away with this time wasting nonsense.
Q: What Is The Best Universal Remote?
A: Now this is a tricky question. There is no objectively best universal remote, as which is the best one depends largely on your needs, the number of entertainment devices you want to control and your budget. However, if we had to really answer, we would say that, for the tech savvy, power user, entertainment buff with 4+ remote controls already at his/her disposal, one of the Logitech Harmony remotes would be best, probably the Harmony Elite.
For those, who don't have tonnes of entertainment devices and services but have enough that using 3+ remote controls is becoming annoying, tedious and cumbersome we suggest the Philips SRP5018/27 8-In-1 Universal Remote Control. And for those that really want something basic but want to eliminate the need to use several remote controls, we suggest the RCA RCR503BZ Palm Sized Remote Control.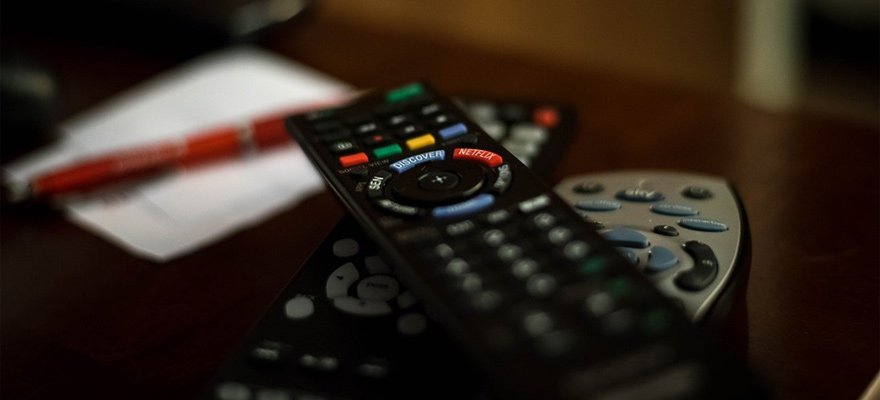 Conclusion
So, there you have it, folks. We're almost certain this article has convinced you to put the days of juggling countless remotes in a bid to find the right one to use behind you and to usher in a new era where you use one, sleek, sophisticated, powerful universal remote to easily and effortlessly control all of your entertainment devices and services. Further, we hope our best universal remotes guide has helped you in deciding which universal remote to go for, as, as I'm sure you've realised by now, there is a lot to choose from out there.