There Can Be Only One: The Best Universal Remotes Of 2022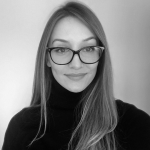 This product guide was written by Jovana Dosenovic
Last Updated
October 3, 2022
Jovana Dosenovic
Jovana is a writer and copy editor living with her lazy calico cat and thousands of (mostly unread) books. She has worked as a copywriter, fact-checker, QA analyst, and librarian, but this has been her favorite gig so far. A bit of a bookworm since she was tiny, she loves nothing more than curling up with a giant cup of coffee or tea and a good book. When not hunched over a keyboard or book, Jovana enjoys going on long walks, short hikes, and occasional camping trips. She also has an unfinished novel she'd like to publish one day. No, really.
GearHungry may earn a small commission from affiliate links in this article.
Learn more
In 2022, the TV entertainment experience is one that is characterized by a ridiculous number of services and devices. Netflix, Hulu, Amazon. Fire sticks, Chromecasts, Roku boxes. The list goes on and is ever-growing. If we broke down a typical entertainment hour, it would probably look something like this: 20-25% of time spent juggling countless controllers like a circus clown, frantically looking for the right one, finally finding it, only to realize that doing a basic thing with it seemingly requires a computer science degree. The remaining 75-80% of the time is spent actually viewing the show you wanted to.
This isn't right, especially as all these services and devices promised you how "seamlessly" they would integrate with your setup and how "effortless" it would all be. As you look down at the sea of remote controls and "smart" home devices on your coffee table, completely disorientated, you realize that this is anything but seamless and effortless, not to mention fun. Thankfully, there really is a genuine way to seamlessly and effortlessly tie these various, often competing services and devices together, eliminate the sea of remotes and regain the watching time you constantly lose. The solution? A universal remote.
Okay, before you turn your nose up at the phrase, the universal remotes we are talking about today are nothing like the ghastly, unsightly monstrosities of yesteryear that would often make things more complicated by having more buttons, switches, and options than a Boeing 747 cockpit. The modern incarnation of the universal remotes is sleek, sophisticated and easy to use. Well, fine, not all of them. But there are some seriously amazing universal remote options on the market. We sifted through hundreds to find the best universal remotes that will allow you to finally take control of your entertainment center and cut out the gear clutter on your coffee table. Without further ado, the best universal remotes are waiting for your consideration.
The Best Universal Remote
Logitech Harmony Smart Control
The Logitech Harmony Smart Control comes with a receiver called the Harmony Hub which turns RF signals from the remote into IR or Bluetooth commands that your devices can understand. The remote lets you control up to eight devices including your Ps3 and Wii as well as streaming services such as Netflix.
The Harmony Smart Control supports 270,000 devices from over 6,000 brands, so the chances are, whatever devices you have in your house, they will be recognized by this system from the get-go. And the Logitech Harmony device library makes it incredibly easy to update both your smartphone app and universal remote control with brand new devices and commands.
If you, for some reason, don't want to use the Harmony remote that comes with the package, or want to give more than one person in the house the ability to control media at the same time as you, then you're in luck. The system allows anyone with a smartphone or tablet, be that Android or iOS, to download a proprietary Logitech app and turn their device into a fully-fledged universal remote.
Key Features:
Supports up to eight devices
Controls TV, cable, gaming, lights, locks, thermostats and more
270,000 devices in the Harmony product database
Control with smartphone or harmony hub/remote
Clear, simple layout
Specification:
Brand

Logitech

Model

915-000194

Weight

0.634 Ounces
Logitech Harmony Elite Universal Remote
The Logitech Harmony Elite is ridiculously powerful, hence the price. It allows you to effortlessly control up to 15 connected devices at once and you can hook it up to pretty much all "internet of things" devices, too, which means you can control the music in the kitchen or the lights in the living room. And yes, it's fully compatible with Amazon Alexa.
When it comes to controlling things with this remote, you are not constrained to buttons. The remote has a sharp, slick touch screen and also allows voice control. You can also easily group your devices into one-touch activities. For example, once it's all set up, you should be able to select "Watch a Movie" on the universal remotes touch screen and it will automatically open up your preferred movie viewing app and switch it to the right setting for you. The touch screen also makes for a super intuitive way of fast forwarding, rewinding and adjusting the volume while you're watching. You can also swipe and tap to control smart home devices like Philips Hue lights.
This universal remote also comes with a hub called the "Harmony hub" which means you don't have to point the remote directly at the device you want to control to actually control it. Finally, the remote comes with the "Harmony app" which allows you to turn your iOS or Android smartphone or tablet into a controller. The conclusion? This is a top-end remote and in our humble opinion the best universal remote on the market at the moment. The price does reflect that fact though.
Key Features:
Supports up to 15 devices
Features motion-activated backlit buttons
Enables everyone in the house to be hooked onto it
Easily integrates and synchronizes up to 15 devices
Various commands executed at the touch of a button
Specification:
Brand

Logitech

Model

915-000256

Weight

12 Ounces
Logitech Harmony 650 Universal Remote
The Logitech Harmony 650 effortlessly combines up to eight remotes into one. One of the biggest stand-out features of this remote is a full-color touchscreen, which Logitech calls the "color command screen". The screen features programmable "Favorite Channel" icons which let you jump quickly to the channels you love most with one tap. The screen also displays common commands for whichever devices you happen to be using.
The Harmony 650 also has super handy "one-click activity buttons" which you can program with commands such as "Watch DVD" and "Listen to Music", taking you to your preferred app with preferred settings for each of those actions. It seamlessly works with over 5,000 electronics brands and has an online database of 225,000 devices, with new ones being added daily, so you can be sure that this universal remote will work with whatever you throw its way.
Although at first glance the Harmony 650 looks kind of complicated, you will be pleased to know that it's remarkably easy to set up via the quick set up online software. Bear in mind though that this remote doesn't have a universal remote control app like other pricier Harmony models. Instead, it relies on infrared signals that are emitted straight from the device, meaning you'll have to point directly at the device to control it. For most folks, this won't be an issue but this is why the Harmony 650 is one of Logitech's more affordable models.
Key Features:
Controls up to 8 different types of devices
Pre-programmed Macro "activity" commands
Relies on infrared codes
Responsive backlit buttons
Customizable LCD screen
Specification:
Brand

Logitech

Model

915-000159

Weight

6.7 Ounces
Inteset INT-422 Backlit IR Learning Universal Remote
Next up we have the Inteset INT-422 which is billed as the "first universal remote dedicated to streamers". To support this claim, the top of the remote has four pre-programmed buttons; an "A" button for Apple TV, a "B" button for Xbox One, a "C" button for Media Centre, and finally, a "D" button for Roku. Don't fret though, the remote also supports 10,000 other devices including Xbox 360, Fire TV and Kodi.
It's worth noting that unlike the universal remote reviewed above that has a touch screen and buttons, i.e. multiple inputs, this one is heavy on the buttons only. But this might not necessarily be a bad thing as we will explain. This model has an intelligent button matching feature that allows you to replicate the button controls of an original device (e.g. A Roku remote). Further, you can program up to 32 commands into a single button.
So yes, there are a lot of buttons, but they are all completely customizable, allowing you to create the most comfortable, useful, and accessible universal remote for your specific, personal needs. Understandably, looking at a remote with so many buttons, you may assume that setup is going to be complex and tedious. Thankfully, that's not the case. This universal remote has a handy online tool that lets you super easily map buttons and set up your remote precisely how you want it. It also has a few other tricks up its sleeve, namely; volume lock, channel lock, and ID lock.
Key Features:
Supports up to 4 devices
Pre-programmed for Xbox One, Media Center/Kodi, Apple TV, and more
Channel-lock enables user to limit access to certain controls
Comprehensive database of product device codes
Macro programming saves time and hassles
Specification:
Brand

Inteset

Model

INT-422

Weight

6 Ounces
RCA 3-Device Palm-Sized Universal Remote
For those of you who want an affordable small form factor over lots of features, this is the best universal remote for you. It is an attractive palm-sized remote that is a pleasure to hold. Mind you, there's no voice control, point-anywhere device-control convenience, or other smart features you'd typically get from a premium remote for that matter – the RCA 3-Device Palm-Sized Universal Remote is as basic as basic gets, but it's cheap and it definitely does the trick.
This little thing can control up to three devices and effortlessly replaces and consolidates the most popular remote-control brands. And adding new remotes to this thing is easy as pie. You can use either automatic, manual or direct code search methods to find all your pesky remotes and get them into this device.
Obviously, we'd be lying if we said RCA RCR503BZ is anywhere near as feature-rich as the Logitech Harmony Elite, for example. But its lack of features gives it a benefit most of the other remotes don't have, and that is complete simplicity and ease of use. Not to mention the (very) budget-friendly price.
Key Features:
Controls up to 3 devices
Auto, manual, and direct product code search
10 presets for TV plus 10 for cable, satellite and streaming
Multi-colored keypad
Specification:
Brand

RCA

Model

RCR503BZ

Weight

3.88 Ounces
SofaBaton U1 Universal Remote
The SofaBaton U1 Universal Remote offers great features for the price, making it one of the best universal remotes not only in this price range but overall. It's actually quite similar to Logitech Harmony Elite but it comes in a much more affordable package. Okay, of course it's not exactly the same as Elite but considering it costs a fraction of Elite's price, we have to say it is pretty darn similar. Nevertheless, it does come with some drawbacks and quite a bit of a learning curve.
The SofaBaton U1 universal remote controls up to 15 devices at the same time, and this includes Bluetooth devices as well. Over 5,000 devices from more than 6,000 brands are supported and the database updates as the new devices come out. Its button layout is user-friendly and the decently-bright OLED screen makes it easy to switch between the different devices.
There are a few drawbacks though. For one, you cannot control Wi-Fi-based smart home devices like lights, nor can you group different devices together to perform certain tasks. Thankfully, you can create activities and assign them to whatever buttons you choose, but the catch is that you have to work out the programming yourself. Having said all this, the SofaBaton U1 is still one of the best universal remotes as it allows you to control both infrared- and Bluetooth-based devices, plus it's affordable and well-designed.
Key Features:
Controls up to 15 devices
Supports over 350,000 devices from 6,000+ brands
Infrared and Bluetooth control
Small, bright OLED display
App-based setup and programming
Specification:
Brand

SofaBato

Model

SofaBaton U1

Weight

9.9 Ounces
GE Backlit Universal Remote Control
Sometimes less is more; not everyone wants good-for-everything-under-the-sun, difficult-to-program, pricy universal remotes. If you like the sound of "affordable" and "simple and easy to use", you'll love the GE Universal Remote Control. This remote may be basic but it provides a straightforward way to control up to four different devices including your cable box, Roku, TV, sound system, and DVD or Blu-Ray player. It has a limited cable box functionality though, and it doesn't work with Roku streaming stick, Fire TV stick, or other RF streaming devices.
The GE universal remote's biggest selling point – aside from its low price – is its ultra-easy set-up and use. It comes with a simple and easy-to-follow manual and code list and the programming takes less than ten minutes. We're also big fans of the ergonomic design and backlighting on the buttons – it makes setup even easier.
However, if you prefer a touchscreen and programming via a mobile device or PC, look elsewhere as this model is as basic as basic gets. This is also its advantage; not everyone needs or wants the often unnecessarily complex modern technologies in their everyday life.
Key Features:
Controls up to 4 devices at the same time
Infrared technology
Clean, simple D-pad
Soft blue backlighting
Specification:
Brand

GE Home Electrical

Model

40081

Weight

2.88 Ounces
Philips Universal Remote Control
If you're looking for a cheap but reliable universal remote controller, you'll definitely want to check out this Philips model. Available at a fraction of the cost of many universal remotes (at the time of writing, it's less than $10), this cheap little guy does just enough, but that may be all you really need.
The Philips Universal Remote Control controls three devices but there are models available for four and six devices, too, for a slightly higher price. Watch TV, control your soundbar, cable or satellite receivers. The setup is incredibly simple, as the remote comes preprogrammed for Roku and Samsung TVs, plus there's an easy-to-follow online setup video available.
While Sony, Toshiba, TCL, Insignia, Panasonic, and of course Philips devices sync up easily, you can't sync up Roku streaming sticks, Fire TV sticks, or any other Rf streaming device. On the plus side, there's a Master Volume setting that you can use on any synced up device.
Key Features:
Controls up to three devices
Infrared signals
Preprogrammed For Roku And Samsung TVs
Master Volume control
Specification:
Brand

Philips

Model

SRP9232D/27

Weight

4.7 Ounces
OMAIC XRT136 Universal Remote Control
The OMAIC XRT136 is designed specifically for Vizio TVs so it's incredibly easy to use. This remote is compatible with V-series, M-series, D-series, P-series, PX-series and E-series, and LED, LCD, HD 4K UHD HDR smart TVs – in other words, most Vizio TVs.
Free of setup requirements, this universal remote works right out of the box. Pop two AAA batteries in and it's ready to get down to business. No programming necessary! Using only Infrared technology, the remote has a strong signal so you'll be able to control your TV from 40 feet with 0.2 seconds delay, which in practice is no delay at all.
The only minor complaint we have about this remote has to do with the buttons – they click. As in, every single button makes an annoying "click" sound every time you press it and there's nothing you can do about it. But, if you're not noise-sensitive like some folks, this won't be an issue at all.
Key Features:
Compatible with V, M, D, P, PX, E series
Remote control up to 40 feet
Pre-programmed, no setup required
120,000 clicks approved test
Specification:
Brand

OMAIC

Model

XRT136

Weight

2.39 Ounces
Apple TV Siri Remote 2nd Generation
With a sleek silver aluminum design and simple, precise clickpad and slidepad, this Apple TV Siri Remote 2nd Generation is a serious upgrade from its predecessor. It's compatible with Apple TV 4k 2nd and 1st generation, as well as Apple TV HD, and it's Bluetooth and Wi-Fi supported. Don't want to bother with a physical remote? No problem, just use voice commands to find whatever you want to watch.
The Apple TV Siri Remote lets you easily click movie titles you want to watch, swipe through your favorite playlists, and use a circular gesture on the slide pad to find the exact scene you're looking for. It also comes with a mute button. Ergonomically, it fits right in the palm of your hand – it's neither big nor small. Compared to the older remote, the changes are subtle but they add up, making the 2nd generation remote much easier and more pleasant to use.
The catch? You guessed it, price. This is one pricy Apple TV remote that we aren't sure is worth it if you're upgrading from the older version. Yes, it's undoubtedly better and you'll be able to use it for all Apple TVs in your home. But it's still too expensive for what it does. On the plus side, it's still much cheaper than Harmony Elite.
Key Features:
For Apple TV 4k 2nd and 1st generation, Apple TV HD
With Siri, so you can use voice control
Precise D-pad and slidepad
Mute button
Specification:
Brand

Apple

Model

MJFM3LL/A

Weight

2.2 Ounces
Why Trust Us
If you have a simple home theater setup - TV and soundbar - controlling your devices and their built-in apps should be pretty easy, and in that case, you really don't need a universal remote. But if yours is a sophisticated setup - smart TV, cable box, streaming devices, sound systems, and of course gaming consoles - you would absolutely and unquestionably benefit from having a universal remote. Juggling multiple universal remotes can quickly become confusing and frustrating, especially if all you're trying to do is watch a darn movie.
So, to bring you the very best universal remotes that will allow you to easily and seamlessly control any smart home devices you may want to use while enjoying your show, we spent a week researching the best-sellers and comparing their specs along with their pros and cons. I also personally read over a hundred reviews of various remotes (which stopped being fun after the 20th review but I like to suffer for my art, erm, work) to form a truly comprehensive view. This is how seriously I take movie nights and gaming. Enjoy.
Who This Is For
Anyone sick and tired of drowning in remotes. Sure, technically, you could control your smart TV and smart home devices via your phone, but anyone who's ever done that enough times can tell you it's not a replacement for a proper universal remote. Switching between dozens of different apps quickly gets tiring.
Whether you're looking for the best universal remote for all your smart home devices (smart lights and blinds included), or an affordable, old-fashioned IR-only remote that connects to three to four devices, we got you.
How We Picked
We mostly relied on good ol' fashioned market research. We checked the best-sellers and analyzed each model's specs, design, and device compatibility. I also read many, many user impressions on retailer comment sections and forums.
Although the pickings were slim (universal remotes are a dying breed, unfortunately), we managed to find ten excellent models with broad device compatibility.
Features To Look For In Universal Remotes
Ease of use - A good universal remote should first and foremost be easy to use. After all, the goal is to consolidate multiple different remotes into a single one. Look for models with tabs and functions that are clear and unambiguous. Needless to say, your remote should be compatible with the other devices within the coverage area.
Compatibility - Before you hit the "add to cart" button, make sure the universal remote you want is actually compatible with all the devices you plan on using. A good universal remote should sync to at least three different devices, but there are plenty of models that connect to 10 or 15 devices at once. The more complex your setup is, the broader device compatibility you need.
IR, Bluetooth, Wi-Fi support - Most universal remotes use infrared (IR) signals to send information to the device you're trying to control. IR remotes are reliable and inexpensive, but they do require a line of sight between the remote and device (basically, you can't control volume if you're in another room). Newer and pricier remotes rely on Bluetooth or Wi-Fi to control smart home devices, including your smart TV, game consoles, lights, and more. Some models can also be connected to Alexa or Google Home for effortless voice control.
Design - The best universal remote is simple, sleek and fits in the palm of your hand comfortably. What's more, it should have the ability to be operated with one hand. Now, whether you want a remote with a touch screen, simple D-pad, voice control, or something else entirely is totally up to you.
Button layout - Button layout should be comfortable to use, as well as intuitive. What do we mean by intuitive? Well, commonly used buttons, like play, pause, and volume should be clearly visible and easily accessible. You really shouldn't spend more than two seconds figuring out where the volume button is. Your new remote should also have customizable buttons that you can set for specific activities or tasks.
Backlight - Though not all universal remotes have this feature, it helps to locate and identify every single button even in total darkness. It also gives a nice aesthetic appeal to the remote.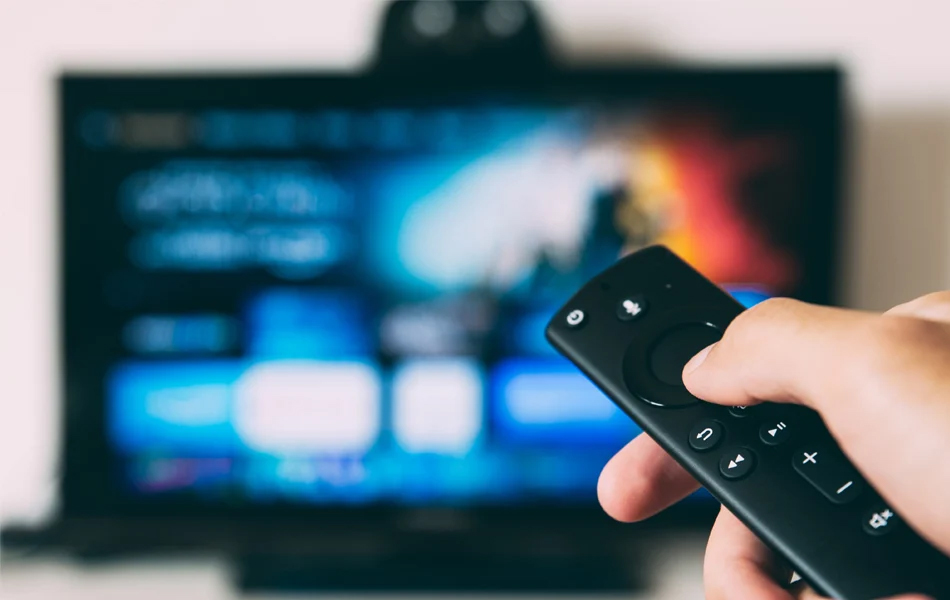 Universal Remote FAQ
Q: Do universal remotes work with all TVs?
A: Fun fact: universal remotes are called universal because they work with all TVs (or at least the vast majority). Since they're not brand-specific, they are compatible with most popular TV brands, including Samsung, Sony, LG, Philips, and many more. They can also be combined with other smart devices.
Q: How do I set up a universal remote control?
A: This varies from remote to remote. Usually, cheaper models will require you to enter a code for each device you wish to control. While not exactly rocket science, this can be time-consuming and so quite annoying for many folks. Pricier models can be set up via computer or phone, and they typically include a database of manufacturer codes so you can easily look up your device's code and quickly connect it with your remote.
Q: How do I find the code list for my remote?
A: You can find the code for your universal remote in your user's manual. If you don't have the manual, don't fret: you can find it online. Just type in your remote control's model name plus "code list" and you should see the digits. If all else fails (which it shouldn't), you can always call the manufacturer of your remote and ask for the code.
Q: Can I use my phone as a TV remote?
A: In short, yes, you can use your phone as a TV remote. However, it's trickier than simply using a physical universal remote as you'll need to download an app for that. You'll also need to get an IR blaster if you don't already have it.
Sources:
Can My Smartphone Be Used As a Universal Remote? - HowStuffWorks
Sign Up Now
GET THE VERY BEST OF GEARHUNGRY STRAIGHT TO YOUR INBOX