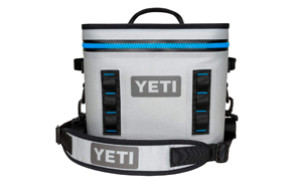 Yeti Hopper Flip Cooler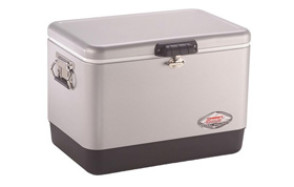 Coleman 54-Quart Steel-Belted Cooler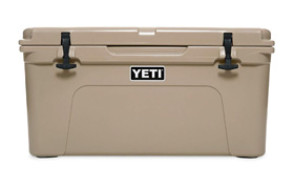 YETI Tundra 65 Cooler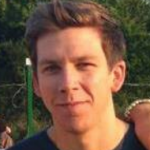 The cooler is how we take our convenient refrigerated life on the road with us. Since Richard C. Laramy filed his patent application for the portable cooler on December 22, 1953 these compact pieces of the modern world have been empowering our road trips, making 4th of July an even bigger blast and putting the finishing touches on our campsites. Whether you're a competitive runner, dedicated RV enthusiast, enjoy tailgating or just love a Sunday picnic, the cooler is the one must-have piece of gear that makes it all possible.
Below we're going to feature what we believe to be the 10 best coolers on the market today. As always these best cooler reviews represent the consensus of our objective product review staff.
The Best Cooler
Cooler Buying Guide and FAQs
In this section we're going to take a look at a couple of common questions that come up when people are thinking about buying a portable cooler.
Q: Yeti Vs Pelican Cooler?
A: Both Yeti and Pelican coolers will offer you an array of attractive options and both companies are well deserving of their outstanding reputations. Just stating categorically that this one is better than that one or vice versa doesn't really give you an idea of why this one might be better, so we're going to break things down a bit in the hope of providing you with the information you need to make an informed decision on your next cooler.
Ice Retention Ability – Both of these companies produce coolers that do an admirable job of keeping the cold inside, but is one clearly better than the other? Well the Yeti Tundra cooler can retain ice for a week or possibly a bit longer which is pretty impressive when you think about it. Not to be outdone the Pelican states it can keep ice intact for up to 10 days which means you can load up the cooler with ice before you leave New York City and then drive across the country and when you reach Los Angeles the same ice will still be there inside the cooler keeping things fresh and cold. As user claims pretty consistently back up what the manufacturers have to say on this issue, we feel we have to give the edge in this category to Pelican, although when one is talking about the difference between 7-8 days and 9-10 days does it really matter? So, ice retentions ability: Advantage – Pelican coolers
Design – Both Yeti and Pelican coolers have put a lot of thought into the design of their portable coolers but each has chosen a different design path to focus on.
Yeti are looking for new and engaging ways to remake the classic cooler. Their Tundra model plays things pretty close to the design vest by incorporating subtle tweaks on the classic cooler that make it look a bit, well, cooler than the older model. Where they really excel though is in their Hopper models. These take portable design in an entirely new direction that's hard to find a comparison for. Maybe the closest would be a high-end book bag but even that comparison falls a bit short. The bottom line is that they're coolers are the closest thing you'll find in outdoor gear to a fashion statement, and we mean that in the best possible way.
Pelican on the other hand have looked at the standard cooler and said "How can we get more out of this design without reinventing the wheel?" What they decided to do was take the standard cooler in a more robust direction. They've retained the basic boxy rectangle and simple amped up the insulation as well as the quality of the hardware. The result is a design that could easily win "best ice chest." Still, it serves the overall purpose of providing a higher degree of cold retention so that your perishables can keep longer and you don't wind up throwing things away.
In the design department we have to give the edge to Yeti coolers, and it's really not even close.
Durability – When it comes to durability the two companies really run neck and neck. As beautiful as the Yeti Hopper coolers are they're also tough as nails, while the Pelican coolers are every bit as tough as they look. Both claim to be bear proof, so much so that they claim a full sized bear could sit on them and it wouldn't do any harm. While we respectfully declined to test them on this claim we have no reason to doubt them. Both companies have solid reputations for designing and building quality products so we're going to call this one a draw.
Warranty – The two companies also take different paths when it comes to warranties. Yeti with their beautiful state-of-the-art designs offer a 5 year warranty on their products. While Pelican with their more prosaic designs offer a full limited lifetime warranty. If you plan to hold onto your cooler for 10 or 20 years you'll want to opt for the Pelican. If on the other hand you're a bit of a fashionista and like to change up your gear to stay up on current design trends then maybe the 5 year warranty of the Yeti will serve you just fine. As we're partial to comprehensive coverage the majority of our reviewers prefer the Pelican.
The Bottom Line – If you're looking for a rock solid cooler that looks as good as it works and will keep your perishables fresh for a week consider the Yeti Hopper series of coolers. If on the other hand looks are not so terribly important to you and you'd prefer a cooler you that will keep your food fresh for 10 days and hold up your car while you change a tire the Pelican may be more to your liking. Either way you win.

Q: What's The Best Cooler for Keeping Ice?
A: As we say above you'd be hard pressed to find a cooler that will do a better job of ice retention than the Pelican ProGear Elite. With its freezer grade gasket and copious amounts of high-quality insulation you can put your drinks on ice in the ProGear Elite on the first of the month and open the cooler on the 10th of the month and find your drinks still encased in ice; frosty and fresh and ready to be enjoyed.
Things to Consider When Buying a Portable Cooler
While it's not in the same league as buying a car there are nonetheless a number of things to consider before you decide to plunk down your hard-earned on a cooler. Especially when you consider many of them can run you $400 or more. Below we'll go over a number of the most common considerations.
Ice retention – Typically the smaller the cooler, the thinner and softer the walls, and the lower the price the shorter the ice retention time. Those wonderful over the shoulder coolers with the rigid walls that pop out are really convenient and affordable but don't expect to get more than a day or two of ice retention out of them. Maybe that's all you need. For many people it is. But maybe you hanker for something a little more substantial so be sure to determine exactly what kind of ice retention you need before you decide on a cooler.
Durability – The average portable cooler is made for outdoor activity so they're not going to be gilded lilies that fall apart if you leave them in the rain for a little while. That said, there will be a difference in the amount of abuse the different coolers can take. Where you start to see a loss of long term durability is typically in the less expensive coolers simply because quality materials – which are the backbone of long term durability – cost money. That said places like the handles and hardware are where a less well-built cooler will betray itself so keep a sharp eye on them.
Capacity – What do you plan to use your cooler for? If you're getting it to supply a small horde with cold brews during a tailgate party you'll want something big like the Yeti Tundra 65 cooler. If on the other hand you'll likely just be toting a few cold drinks and hot dogs to the picnic table in the woods for a low key get together with some friends the AO Canvas cooler may be more your speed. This is one case when you'll really need to think about how you're likely to use it before deciding on a cooler. Make a mistake here and you could wind up with a virtually empty monster or an overstuffed and overstressed over the shoulder job.
Portability – If you're young and able this category won't mean much to you. Even if there's 48 drinks and several pounds of meat in the cooler you'll likely be able to handle it. If on the other hand you are not built like a linebacker or you have back problems, you'll want to think very carefully about how you're going to get it from the car to the ultimate destination. There are a number of manufacturers today who offer coolers on wheels so you can save your back for other things, like living and working and enjoying yourself.
Draining – Even the best insulated cooler won't be able to keep the ice intact if the lid is being opened constantly. To get rid of melt water you remove the drain plug and let the water run out. Better designed coolers will have their drain holes located at a low point so that the water drains out quickly and completely. Also, since the drain hole is the weak link in the cooler's insulation armour you'll want to make sure it closes tightly and that it's attached to the cooler so that you don't lose it.
Price – In the end everything comes back to price in one way or another. You need to balance what you want against what you can afford and then choose the cooler that provides the best combination of those things. Of course if money is no object then money is no object. For most of us though spending $400 on a portable cooler is a bit of a stretch so try to find that happy place where your budget meets your needs.

Get The Most Out Of Your Cooler
There are an infinite number of ways to use your cooler and a bunch of scientific tricks that just make them so much more useful than the package implies. You can utilize your cooler in a multitude of ways that make ice last longer, and you can even use them to keep items hot like a thermos. Put your cooler to the test and see what it can do.
Pre-chilling – It sounds a bit mad, but think of this: if you put ice into a cold drink, it's going to last longer, right? The same principle applies. If you take your items—beer, sandwiches, the lot of them—and you chill them on ice before loading up your cooler, what's going to happen? With everything being (roughly) the same temperature, you're going to have ice for much longer than before. And that's not the only trick.
Mass X Melting – Don't fill her up halfway—the more ice, the better. Think about how long one ice cube takes to melt versus an ice ball. It's about mass, and jam-packing all that ice into a tiny confined space can work in your favor, and deliver the results that you've been looking for. Keep your ice for longer, enjoy your cold items for longer, too.
It's All About Ratio – If you have a 24-pack of bud in a small cooler, you're only going to do so much to keep it chilled. Don't jam so many products in there that they have to touch just in order to exist in the cooler. Ice should be thrice the number of your products, just to be on the safe side. When it's for a camping trip, you'll be thankful that the beer didn't run warm with this little trick.
Not Just For Cold Drinks and Food – You can jam hot food in there as well. Crazy, right? It takes a bit of skill, but you can essentially turn your cooler into a Crock-Pot on the warm setting. Firstly, you're going to want to fill up your cooler with as much hot water as possible. Let it heat the interior wall before you continue. Next, wrap up your food nice and tight in tinfoil. Fold a towel in half two times and load your food up. When it's time to get going (I hope you have a lot of towels) double-fold another towel to place in the bottom and place the food atop that. Add another towel atop the food-towel, and seal up the cooler right away. Presto—you've got a hot holding unit on-the-go.
Locks – It's not just about animals—it's about John who won't stop drinking all the beer. To avoid bears, raccoons, and other intelligent animals who have had their run-ins with camping humans before, lock up your cooler and ensure that it's good and tight. Now, if you don't want your evening to be ruined, be certain to give the secondary key to someone you trust. Nobody wants the beer to run out just because you lost the key.
Locks are also good for situations where there are more than one or two campsites nearby. If you're using a camping ground, and you don't know the people next to you, the last thing you want is for their teenagers to sneak into your cooler when you aren't looking, all because they know there's alcohol within. For your own consumption and safety keep it locked up when not in use.
Conclusion
The best portable coolers today are miles ahead of the best cooler brands from your parent's day. Today they employ high-performance materials and are designed using computer programs to exacting tolerances. Some company's also employ highly skilled industrial designers to put a unique twist on an otherwise mundane product. Use the information in these best cooler reviews to help determine which is the right portable cooler for you and we'll see you at the tailgate party!