Unique Gifts For Coffee Lovers In 2022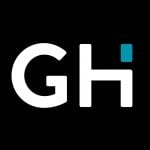 This product guide was written by GearHungry Staff
Last Updated
January 31, 2018
GearHungry Staff
GearHungry Staff posts are a compilation of work by various members of our editorial team. We update old articles regularly to provide you the most current information. You can learn more about our staff
here
.
GearHungry may earn a small commission from affiliate links in this article.
Learn more
Caffeine connoisseur? The right gear, and the right brew are both absolutely vital. Whether it's iced coffee brewers, hyper-caffeinated beans for grinding, or the best machines to get a nice strong mug, you'll find it here. You know that coffee lovers are all about the next best brew and signature flavors. Start off every single morning right with the most unique and extreme gifts for coffee lovers we've been able to find.
Gifts For Coffee Lovers
MiniPresso GR Espresso Maker
Can't wait until break time to head off to your café and get yourself a nice piping hot shot of espresso? Or you're in the middle of nowhere and you're itching for that delicious goodness of an espresso. What can you do? The next time you're in a similar situation, you'd better have the MiniPresso GR Espresso Maker with you already. This convenient and very portable espresso maker only relies on the power of your hands to extract all that rich goodness of coffee to give you a shot glass of pure delicious brew. There are no batteries or electricity required.
First on our list of gifts for coffee lovers is this amazing product. They say that if you've got a death wish but would like to go with a huge smile on your face, the Death Wish Ground Coffee should be an excellent candidate. Dubbed as the strongest coffee known to man, the Death Wish features a select blend of only the finest coffee beans and expertly roasted so that every bit of caffeine is extracted into each cup that you make. The USDA certified organic coffee beans provide bold tastes, that signature caffeine kick, really fantastic aromas that everyone loves in their coffee. If you've got a heart ailment, you might want to sit this one out. Our top coffee gift.
Driftaway Coffee Subscription
Caffeine addicts and food lovers will definitely love the Driftaway Coffee subscription because apart from delivering a regular supply of the finest coffee beans to their doorstep, it also includes detailed notes about the people who grow these beans in different regions of the globe. From the bean to the cup, Driftaway provides subscriptions that start with a tasting kit composed of four single-origin coffee profiles. This basically lays down the foundation for what you will be regularly receiving. You can choose the frequency of the shipping and billing so you can exercise better control. For the coffee-loving friend of yours, giving any of the packages as a present would be well worth it.
Old Factory Scented Candles
If you love the glorious smell of freshly brewed coffee for your ideal coffee gift, the Old Factory Coffee Bean Scented Candles is just for you. This 4 ounce jar is part of a trio of soy candles that are enriched with natural fragrance oils to give you an amazing scent that can easily permeate through the air, turning any room into a very pleasant abode. The Old Factory also comes with hazelnut and Chai tea variants so you can create a more relaxing atmosphere in your living room, your bedroom, or even your bathroom. You can count on the quality of these candles as a great gift, too.
HyperChiller Iced Coffee Maker
Iced coffee can have its unique flavors and sensations that are truly different from its piping hot version. Unfortunately, preparing a really lovely cold brew can be taxing and time-consuming. Good thing you don't have to wait that long because the HyperChiller Iced Coffee Maker can actually turn a piping hot cup into a chilly beverage in 60 seconds. You'd also be amazed at the HyperChiller's capacity. At 12.5 ounces, you can easily make iced coffee for two. Best of all, it's not only coffee that you can cool with the HyperChiller; it works exceptionally well with other drinks, too. A solid coffee gift option!
Bodum Chambord Coffee and Tea Maker
Say adieu to your old coffee maker and say bonjour to one of the most ingenious contraptions ever created to give you an authentic French press coffee. The BodumChambard Coffee and Tea maker is a French Press coffee maker that is constructed of a wonderful combination of borosilicate glass and stainless steel. The glass gives it excellent heat resistance while the stainless steel plunger comes with a mesh filter, effectively extracting all the amazing flavors and aromas of your coffee through its oils. It is fully capable of producing 8 cups of your precious brew or roughly 34 ounces. Be sure to also check out our list of the best tea makers for more great items like this. 
Some like to drink large amounts of coffee in one sitting while others simply want to savor the real authentic flavors and aromas of their drink that they prefer having it in small yet highly concentrated amounts. And if you're a fan of the espresso, then it is a must that you also have the Kitchables Espresso Cups. These 2.7-ounce shot glasses are specially designed to contain very hot coffee without exposing your fingers to thermal injuries as the Kitchables come with thick, double-wall insulation. This way you get to really enjoy your piping hot drink without burning your hands.
Technivorm Moccamaster Coffee Brewer
The Technivorn Moccamaster KBT is an amazing coffee brewer and THE gift for any coffee enthusiast that comes complete with an equally useful thermal carafe to give you 10 cups of only the finest tasting, richly flavored coffee for you, your family, and friends. The Moccamaster features a proprietary copper boiling element which essentially guarantees the correct water temperature range necessary for extracting all that coffee goodness that's locked in every bean. The same boiling element automatically shuts off once the brewing process has been completed. The Technivorm coffee brewer is individually crafted by hand to give you a very unique coffee shop worthy coffee drinking experience.
De'Longhi ESAM3300 Magnifica Super Automatic Espresso & Coffee Machine
Can't get enough of cappuccinos perking up your mornings complete with that milky, frothy goodness creating a foamy mustache on your lips? How about energy-packed espresso shots in the middle of the day to boost your enthusiasm lasting well into the night? Well, if you like both, you may need to get the De'LonghiMagnifica Bean to Cup Coffee Machine. This stylish coffee maker comes with a built-in burr grinder and a milk frothing arm to give you that signature foam in your cappuccino. It comes with other technical features that will turn fresh coffee beans or even ground coffee into amazing espressos and cappuccinos. A great addition to our gifts for coffee lovers review.
Brew: Better Coffee at Home
You've never really perfected the art of making café-worthy coffee until you've indulged yourself reading the perfectly written guide to specialty coffee. Brew: Better Coffee at Home is a fascinating read especially for those who are mesmerized by the complexities and elegance of specialty brews yet lack the necessary skill to become a barista in their own right. The Brew offers newbies and avid coffee lovers alike a rare glimpse into the fantastic world of caffeine, including materials and processes needed for making a great cup, and how you can use this ingredient to come up with sensational cocktails and drinks.
AerobieAeroPress Coffee and Espresso Maker
The AerobieAeroPress Coffee and Espresso Maker is an exceptionally engineered piece of equipment that can instantly churn out espresso or Americano in 30 seconds. Its proprietary total immersion technology allows the extraction of the full flavors and aromas of coffee in a fraction of the time it would take conventional coffee makers. Part of the magic is the use of gentle air pressure which helps extract all the delicious goodness of coffee while preventing the development of the drink's characteristic bitter taste. It also comes with micro filters to help guarantee grit-free drink. The AeroPress easily makes up to 4 cups of your coffee.
KRUPS Electric Spice and Coffee Grinder
It's sleek and super sexy. It's got very nice lines and a shiny finish. Best of all, it comes with a really fast and powerful grinding motor that can instantly yield 12 cups of your precious early morning brew in a matter of seconds. Its 3 ounce capacity may be insufficient for most of us, but if you're looking to enjoy a good brew for yourself and your partner, then the KRUPS F203 is more than enough. This coffee grinder is not only geared for grinding your Arabica or Robusta but also other ingredients like spices, nuts, herbs, grains, and a whole lot more.
Nespresso Inissia Coffee Capsule Machine
Making your own coffee rather than queuing up at your favorite coffee shop is definitely a lot better as you get to appreciate the full aroma and flavor of your drink slowly develop right before your eyes. But if you do wish to hasten the speed of the brewing process, you may have to use the Nespresso Inissia Coffee Capsule Machine. The Inissia comes with a rapid heating system that delivers the right temperature of water for your coffee in just 25 seconds. The design is made to be a real space-saver, too, so you can easily put it on your office desk.
Contigo SnapSeal Travel Mug
The Contigo Travel Mug doesn't really spectacular except for its elegant gunmetal finish. However, its true charm lies in its vacuum insulated 20 ounce chamber that is guaranteed to keep your drinks hot for an amazing 7 hours or your cold beverages staying frosty up to 18 hours. This simply means that if you go out on a hike in the morning, you'd still be able to enjoy your hot coffee 7 hours later, thanks to the integration of the Thermalock technology into its design. The Contigo also features a leak-proof lid which further aids in the Thermalock thermal retention capabilities. Our handy guide to the best pour over coffee makers features more great products like this. 
MatchaDNA Handheld Electric Milk Frother
If you're craving for some rich and creamy latte or even an equally tantalizing cappuccino, you know that the secret is in coming up with a real frothy, creamy milk to incorporate into your drink. With the MatchaDNA Handheld Electric Milk Frother enjoying cappuccinos, lattes, or even hot chocolates no longer means having to fall in line on some expensive café. You can easily make these drinks right in your own home. The MatchaDNA features a stainless steel and BPA-free shaft that's guaranteed to be more durable than competing brands. It has a simple push button operation and comes as a wireless device.
Chemex Hand Blown Glass Coffee Maker
Looking at the Chemex Hand Blown Glass Coffee Maker, we cannot help but be amused of its uncanny resemblance to the laboratory flask; only this time you get two flasks connected to one another forming an hourglass shape. The funnel-shaped design of the Chemex allows for the insertion of a coffee filter to help in the dripping process. One thing truly noteworthy of the Chemex filter is that it allows for the extraction of all the richness of coffee but prevents the inclusion of the characteristic bitterness of coffee into the final drink. It's very easy to use, too.
Sign Up Now
GET THE VERY BEST OF GEARHUNGRY STRAIGHT TO YOUR INBOX