GearHungry may earn a small commission from affiliate links in this article.
Learn more
Hiking in Iceland
Iceland has some of the most spectacular scenery and routes that will entice any hiker. From glaciers and volcanoes to the northern lights and powerful waterfalls, the views here are second to none – and even better when seen in person. The Icelandic Highlands, the Westfjords, the Reykjanes Peninsula and the Snæfellsnes Peninsula are some of the most popular hiking trails in Iceland, but there are so many more options for less common routes that are just as unforgettable in terms of the challenge and views.
Exploring Iceland on foot is one of the best ways to see it and hiking enthusiasts won't be disappointed by the amazing scenery or incredible routes on offer. If you're planning a hiking trip to Iceland, it's worth doing your research beforehand so you know what to expect, to avoid disappointment and ensure you have a memorable trip. Here are some of the key things to remember if you're planning a hike through Iceland.
Pack The Essentials
Iceland's landscape is raw and diverse, and it can catch even experienced hikers out sometimes. Carrying some useful items with you when you hike can help keep you prepared for every eventuality. Iceland is known for having colder weather, so thermal and waterproof layers are a good option, as well as hiking socks, gloves and waterproof boots. It's a good idea to bring a water bottle and some food with you, along with a compass and making sure that your mobile phone is charged fully before setting off. If you're hiking for a few days, your essentials list will be a bit longer – a tent, sleeping bag and mattress, additional clothing and extra food are all necessary to keep you going for your hike, along with walkie talkies, gas stove, torch and a knife or multi-use tool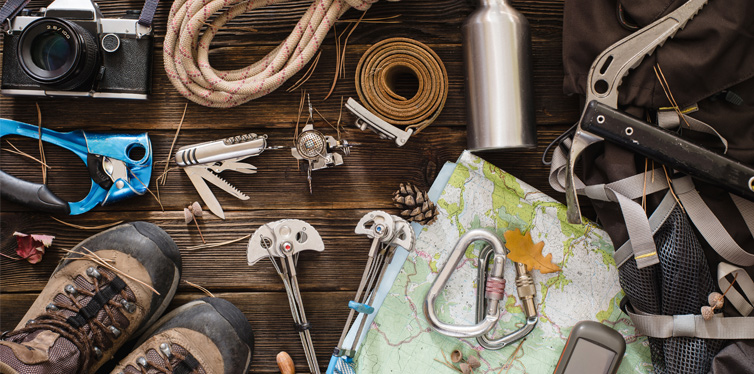 Know Your Limits
Hiking trails in Iceland can range in difficulty, from the simple to the challenging. When you're deciding on a hiking trail, it's important that you know your limits and what you can cope with. Don't extend beyond your physical fitness, experience and knowledge, or it could have disastrous effects. If you're unsure, speaking to locals is a great starting point – they know the area better than anyone and will be able to tell you the best routes and trails that match your abilities. Also check out trail conditions before you set off and check them as regularly as you can – weather conditions can change in an instant in Iceland, so it's good to know what to expect as far in advance as you can, always ensure you have an awesome emergency radio onboard.
Check The Weather Forecast
Iceland isn't renowned for being a sunny destination and the majority of the time, you'll be met with wind and rain with the exception of the three summer months. But regardless of the season, Iceland's weather can change within seconds so it's worth bearing this in mind when you're planning any outdoor excursion. Temperatures can drop quite low here and can feel even colder with the wind chill factor. Bring warm clothing and a waterproof jacket that you can throw on quickly if you get caught in a downpour. The same goes for your camera equipment – a waterproof case or even a plastic bag will help prevent damage.
Arrange Suitable Transport
Aside from the Reykjavik area, the rest of Iceland is more sparsely populated and spread out. When it comes to getting around prior to your hike, it's worth researching the right mode of transport to get around. There are a few options – public transport here is on the expensive side but it's very efficient and a great way to get around. Most starting points for hikes can be reached via public transport. If you're travelling longer distances or just want the convenience of making your own schedule, renting a car is a good option for this. However, be aware that the interior of Iceland can't be reached by a regular car so you'll need a 4×4 if any of your hikes go through these areas.
Remember The Day Length
Daylight might not be something you're used to having to consider but in Iceland, when you hike makes all the difference. The length of the days in Iceland can vary drastically depending on the season – they can last up to 23 hours in June and as little as four hours in December. With this in mind, the winter months aren't the best for taking on long hiking trips as you won't have the daylight to complete them safely.
Stay Connected
Iceland is a really well-connected country and you'll find free Wi-Fi in virtually all hotels, hostels and Airbnb's. While this is handy in populated areas, it's not available in the more remote back roads of Iceland, so it's worth buying an appropriate data plan that you can use abroad if your current one doesn't already allow you to do that, or a local SIM card to keep you connected while you're hiking in the more inaccessible parts of the country.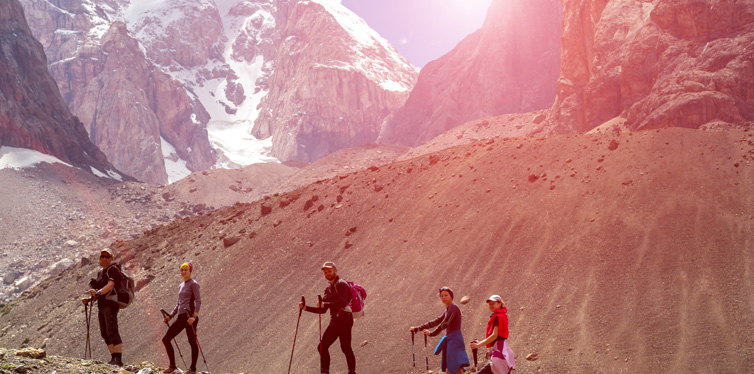 Share Your Plans
As they say, it's better to be safe than sorry, and when it comes to hiking, it's easy to lose your way. It's always better to be prepared for the unexpected, so research the area you're planning to visit before you go and make sure you tell people where you'll be hiking so that if an accident strikes, you can be found more easily. Tragic accidents have occurred because hikers haven't been found in time when they needed help, so always share your travel plans and how long you intend to be gone for.