Best Hiking Sunglasses in 2022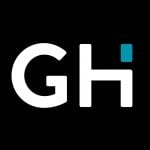 This product guide was written by GearHungry Staff
Last Updated
January 15, 2018
GearHungry Staff
GearHungry Staff posts are a compilation of work by various members of our editorial team. We update old articles regularly to provide you the most current information. You can learn more about our staff
here
.
GearHungry may earn a small commission from affiliate links in this article.
Learn more
Ever wondered what sets hiking sunglasses apart from everyday use sunglasses? We were wondering the same thing, and we boiled it down to a science. If you're looking for the perfect protection from the shade and harmful UV rays, you've come to the right place. The last thing you need after your hiking trip is sunburn around your eyes. For the best hiking sunglasses, you need shade and protection, the best polarized tints and hues. You needn't look any further—we did that for you.
The Best Hiking Sunglasses
Torege Cyclists/Hiking Sunglasses
When you're cycling through urban areas or going mountain hiking through those rough, rugged trails, you want the ultimate polarized UV protection with no loopholes. You don't want little flashes of sunlight to sneak up on you and mess with your mojo. That's where Torege comes into play. Handle these ultradurable sunglasses with a lifetime breakage warranty (really, they mean it), and whiz past the competition. It blocks out UV rays and the sore losers in the rearview mirror. Ride with confidence, whether it's up the side of your favorite mountain spot, or in a street race. Hike, bike, or ride while rocking your new Torege sunglasses, available in multiple colors and styles. Make sure you also check our guide to the best fishing sunglasses, for more great items like this.
Duduma Polarized Hiking Sunglasses
Get a feel for being the hero in a sci-fi movie with these blue-and-black hiking sunglasses by Duduma. Filter out UVA, UVB, UVC, and every other harmful ray in the mix. You'll be able to walk the trail all day with no fear of the sun leaving red lines around your eyes. (Yes, your eyelids can get sunburned.) These are also the same sunglasses you see on major league baseball players, cyclists, and anyone else in sports that's looking to hide their calm, cool, collected statue behind these fantastic blue lenses. Durable, form-fitting, and complimentary to any wardrobe—what are you waiting for? Our handy guide to the best sunglasses for skiing features more great products like this.
RIVBOS Polarized Sports Sunglasses
Boasting a massive variety of 17 colors, the RIVBOS Polarized Sports Sunglasses are made from high-grade Switzerland TR 90 material that is both lightweight and stylish to keep you comfortable as you trek through the most unforgiving trails in your area.
The TAC lens is both polarized and mirrored to ensure 100% UVA and UVB protection. This protects the eyes by eliminating reflected and scattered light to ensure optimal visibility and keep you safe on the trail. These polarized sunglasses come with a protective case, cleaning cloth, and strap, as well as a breakage warranty that can be used should the glasses break, although, with such sturdy materials, this doesn't seem likely.
Julbo Sherpa Mountain Hike Sunglasses
Ever wanted to look like you walked out of a tactical United States militaryesque movie? Add that in with the fact that you'll be in full protection with this premier pair of hiking sunglasses from Julbo. With leather guards along the edges of the frames, every shard of sunlight will stay out of your direct vision, allowing you to change to your environment without your sunglasses failing you. The design is flexible, breathable, and most importantly—ultradurable. With grips surrounding your ears in a more supportive manner, your Julbo Mountain Sunglasses will feel more like an extension of yourself than anything else. Love this product? Check out our review of the best Gucci sunglasses for our top picks.
Oakley Half Jacket Hiking Sunglasses
If you're looking to make a bold statement and protect yourself from harmful UV rays, Oakley has just the ticket for you. Available in three unique, form-fitting styles, these are the sunglasses for the everyday man. Pair these specs with your suit, hiking garb, or anything in between—there's no exceptions, no exemptions, and no style that this pair can't hold up to. Crafted of non-polarized iridium with a composite frame/lens, you get an ultra flexible and durable build that conforms to your day. You're a little rough on your glasses, between having them fall out of your coat pocket to dropping them on the floor of the car. We get it, and Oakley does, too. You'll have nothing to worry about. And they make a perfect useful and stylish gift for your loved ones.
Oakley Polarized Jawbreaker Shield Sunglasses
If you're going for unique, you've found it. Oakley is no stranger to bringing us some of the most original designs when it comes to killer specs, and they've done it again. With a polycarbonate lens, polarized iridium, and a flexible plastic frame, you get the versatility you need, with the look that you want. Crafted primarily in the USA and built to withstand nature's roughness, you're looking at the ultimate set of sunglasses. Make sure you also check our guide to the best safety glasses.
HULISLEM S1 Sport Polarized Sunglasses
The perfect hiking sunglasses need to do two things. They need to hug your face and block out UV rays from the sun. Everything else is secondary. The HULISLEM S1 Sport Polarized Sunglasses do both of these better than most. The polycarbonate frame is designed in a way that hooks over your ears and keeps the sunglasses tight to the side of your head. They'd stay on your head, even if you were hanging upside down in high winds. The frame's also super lightweight, which makes it perfect for hikers that aren't used to wearing sunglasses. 
The lenses are pretty impressive too, especially when you consider the price. They're flash-coated, which means that they provide complete protection against UV rays and blue light. However, that's not the most impressive thing. Anyone on the hunt for the perfect sunglasses will know that each lens has a different 'look'. Some of them seem to make the world appear in Ultra HD, whereas others make everything dull. These lenses, cut from one single toric lens, are equipped with a S1 coloring system, which adds contrast to the natural colors you're seeing. This makes everything appear slightly more colorful. They also provide amazing depth perception, color contrast, and clarity.
Under Armour Igniter Sunglasses
For hiking, you need a pair of sunglasses that protect your eyes from UV rays, are comfortable enough to wear all day, and aren't going to come flying off if you trip. The Under Armour Igniter Sunglasses tick all of those boxes. The polarized ArmourSight® lenses dramatically reduce glare from the sun, so you can see everything in extremely clear detail. They also deliver up to 20% more peripheral vision and are 10x stronger than polycarbonate lenses. The ArmourFusion® frame is made from titanium and Grilamid®, making it ultra lightweight and durable. And finally, the glasses have a three-point nosepad that keeps them securely fastened to your face. 
MERRY'S Unisex Polarized Aluminum Sunglasses
If you're not a fan of the sport-style sunglasses that have taken up the majority of this list, why not check out this pair of wayfarer sunglasses. The MERRY'S Unisex Polarized Aluminum Sunglasses will keep your eyes protected on a hike, whilst looking casual enough for every day wear. The polarized lens reduces glare of water, snow, and any other surface, making them perfect for hiking in all conditions. Plus, they have a comfortable metal frame that keeps its shape, even after years of use. 
DUCO Men's Sports Polarized Sunglasses
If you're looking for a solid pair of hiking glasses, the DUCO Sports Polarized Sunglasses are absolutely perfect. With over 9,000 positive reviews, you can trust that these glasses are built to last. The frame is made from AL-MG alloy, which makes them both super durable and lightweight. Despite their strength, they're not going to weigh you down on a long hike. The TAC polarized lens provides UV400 protection, restore true color, and reduce glare. They're also scratch-resistant and can withstand being dropped. 
Hiking Sunglasses Buying Guide and FAQs
Things to Consider When Purchasing Hiking Sunglasses
We've given you a list with the best of the best hiking sunglasses, but now it's time to boil down the rest. There's far more that goes into a pair of the best hiking sunglasses than the average gent realizes, so it's time to get educated. From lens shapes and sizes, right on down to the intricacies of polarization and UV400 protection, we've got you covered. By the time you're done reading this guide, you'll be a pro.
Lens Material - Sunglasses come in a wide variety of different lens materials, from plastic to actual glass and beyond. Where you'll be hiking, actual glass isn't the best bet to go on. If you stumble and fall, polarized plastic lenses with an anti-scratch coating are poised to withstand far more damage than glass lenses.
Lens Size - Men traditionally stick to smaller lenses for a narrow, form-fitting look. Larger lenses help cover more of your eyes, which can be a big boost when you're trying to block out at much light as possible. If these are half about function and half about flair for you, then you'll do well to strategically play this into your usual attire for your desired look.
Polarized Lens Color - Whether you're trying to match this to your camping gear, or you're looking for a pair that doubles as camouflage for hunting, the lens color is an important stylistic choice. With modern technology and coatings on lenses, the color isn't going to greatly impact function.
Sunglasses Frame Material - You'll see a lot of acetate, metal, and plastic. As you can imagine, plastic is the most prone to breaking, while the others handle warps and dings very well. Plastic snaps, but metal bends. The material also helps to determine your overall look: plastic frames tend to look cheaper.
Frame Design - The frame ultimately determines what type of shades you'll have: aviators, wayfarers, cat eyes, the list goes on and on. The frame design seriously plays into your face shape, and the wrong frame design can balloon your face if you're not careful. Find out what face type you have before committing to the purchase.
Polarized/Non-Polarized - Polarized lenses are usually the standard go-to, but you'll find many high-end brands don't polarize their lenses. We've outlined a large section below eluding to the benefits of polarized lenses.
Sunglasses Weight - No matter which pair you go with, they're lightweight to hold, but that's not what you should be looking out for. Nobody wants to get divots on the side of their nose from a heavy pair of shades while hiking all day, and that is where the total weight comes into play.
Extra Features - While they're not necessary, added benefits are rarely a thing to complain about. With your shades, there are two extra features to look for: sweat barriers, and side shields. Side shields take care of that little space that light always sneaks into, right in your blind spot. Your sweat barrier helps to prevent forehead sweat from trickling down in your eyes. Both are pretty convenient and nice to have.
Durability - If it's not going to hold up to the elements, it's not worth your money. If you've ever made the mistake of purchasing a five-dollar pair of shades from the drugstore rack, then you probably remember how bleached the plastic frames look after not a lot of time. Durability comes down to the materials used, their ability to withstand the test of time, and just how much these things can get knocked around without breaking.
Comfort - You don't have to feel uncomfortable to look good: your sunglasses should fit well, and not put too much strain on your ears or nose. The reason most sunglass manufacturers very specifically outline their width in mm, is so that you can get the right fit for your head size. One key feature to look for is where the ends lay over your ears, and what material/shape those are.
Scratch Resistance - You're here to find the perfect pair for you, so you don't want to spend money only to find that your ideal sunglasses are very easy to damage. Scratches occur when you go to slip these in or out of your protective case or when you leave them on the counter at your mate's house: high-end scratch resistance protects your shades when you're not able to. Life is full of variables; having insurance like this protects one of the most important pieces of your style.
Hiking Sunglasses FAQ
Q: What are UV and UVB Ratings, and Which Lenses to Choose?
A: UV light, in general, is broken up into two main categories: UVA, and UVB. Each of these rays are harmful to your body, but thankfully, most modern day lenses are made with 100% UV protection. You'll commonly see this as "UV400+" protection, which is the highest grade that you would ever need.
UVA and UVB rays both penetrate the skin at different depths. They also soak into the retinas of your eyes, causing cysts, cataracts, and bring the potential creation of cancerous lesions and tumors. Basically, you don't want to absorb too much UV, which is why this protection is absolutely necessary when hiking. As the state of the world dwindles and heat waves continue to strike, we're getting higher concentrations of UV rays. If you're going to be out of the house for more than fifteen minutes, you should have some sort of UV protection.
Q: What are Polarized Lenses, and How do They Work?
A: Polarized lenses offer a reduction in glare from sunlight. As a result, they may mirror light back to others, potentially hitting them in the eyes. Polarized lenses don't make much of a difference when it comes to UV and UVB ratings; there's a completely different method for those results.
Whether or no your lenses are polarized affects how it receives certain dynamics of light. Polarized light is basically a completely linear path from the point of the reflection, to where the light beam hits your glasses. When you're looking through your polarized lenses, you're seeing an altered version of the world. Light and its reflections are warped, which includes LCD or LED displays and lights. They'll appear distorted while your polarized lenses remain on.
Q: Why do People Prefer Polarized Lenses?
A: Polarized lens was initially developed by NASA to protect eyes from harmful rays. Since then, it's become a fairly mainstream technology in hiking sunglass manufacturing. Earlier, we mentioned that these distort your image of what's actually going on. This helps to give an "HD" feeling to reality, by cutting out light that would normally cloud your vision, or add a fuzzy halo around your FOV; it's glare-slicing and improves your ability to handle outdoor sports without getting that distracting shine from the sun.
Sign Up Now
GET THE VERY BEST OF GEARHUNGRY STRAIGHT TO YOUR INBOX