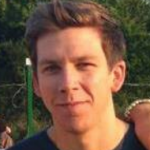 The general rule is that if you're aware of your hiking socks then something is wrong. True, high-quality socks go about their business without calling attention to themselves and in such a way that your feet never suffer, no matter how many hours you spend on the trail or what the weather. Below we've gathered together our choices for the best hiking socks for men.
The Best Hiking Sock
Hiking Socks Buying Guide & FAQs
How We Chose Our Selection of Hiking Socks
Quality - Cheap hiking socks are usually blister factories. As such we look for socks made from high-quality materials like wool or a wool/poly blend. These will keep your feet warm and dry and last for several hiking seasons.
Brand - There are lots of good hiking socks out there from small producers. At the same time some larger, more well-known companies sometimes try to slide substandard socks past unsuspecting novices. So we're watching the labels not necessarily the brand name.
Reviews - If a pair of socks are made from 100% merino wool it won't really matter what the reviews say. They're going to be high quality, comfortable, long-lasting socks. Conversely, if a pair of socks is made of cotton it won't matter if the reviews say they're greatest thing since sliced bread. We're not buying. Not for hiking.
Price - What you pay for your socks is up to you but you should never reach for those cotton socks simply because they're cheaper. We would always suggest you pay a few bucks more and get some nice wool socks. If you have sensitive skin, pick up some polypropylene liners.

Features To Look For In Hiking Socks
Materials - It's relatively rare for hiking socks to be made of a single material. Most use a blend of natural and synthetic fabrics. Wool is historically the most popular hiking sock material and for a very good reason. It's warm, comfortable and wicks moisture effectively. Polyester is sometimes blended with wool to facilitate the drying speed of the sock and to improve its durability.
Length - For the most part there are four different lengths of hiking socks:
No show - No show socks stop at the bottom of the ankle and don't peek out over the lip of the boot. They're great for warm weather hiking but make sure you use low rise boots with them.
Ankle - Ankle socks as the name states cover your ankles and that's about it. If you're hiking in warm weather and using mid-cut boots you'll want to use ankle socks.
Crew - This type of sock will run a few inches up your shin to provide warmth on cool days and protect your skin from abrasions if you're wearing high-cut hiking boots.
Knee - If you expect to be on the mountain for days in sub-freezing weather knee-high socks will help keep your lower legs warm and protect them from abrasion from things like gators.
Hiking Conditions - You should never select hiking socks for a particular outing without first considering the weather conditions you expect to encounter. Even then, because weather conditions on mountain trails can change in minutes, it's important to take along an extra pair of socks that's heavier than what you think you'll need. Just in case.
Layers & Liners - The main advantage of sock liners is that they can protect your feet from the somewhat abrasive qualities of most types of wool. If you have sensitive skin this can be important. Sock liners can also help wick away moisture and they'll help your socks last a bit longer. At the end of the day however whether you use them is up to you.
Durability - Most of the best hiking socks will last for years if properly cared for. First of all because they're made of incredibly durable materials like wool and second because you aren't going to be using them every day like your work socks.
Breathability - Mens hiking socks that trap moisture are the bane of the hiking experience. You want a sock that's highly breathable to prevent overheating but also because it will allow moisture to escape so your feet are both warm and dry all day long.
Cushioning - Some folks love their cushy socks while others prefer thin hiking socks. Socks with at least some cushioning to them enhance the sense of comfort and help absorb shocks while you're hiking. Just make sure your hiking boots are able to accommodate thick socks. If they're not you'll get blisters and cramps.
Ultra-lightweight - "Ultra-lightweight" most typically refers to sock liners. These can be made from polyester, nylon or polypropylene. Polypro liners weigh almost nothing but provide a valuable layer of warmth and act as a sort of blister guard as well.
Lightweight - These are typically made of a wool, polyester blend but there are some lightweight socks that are 100% wool. While this might seem counterintuitive it's not really because wool, as we've said before, is highly breathable and does a great job of wicking away moisture (sweat).
Mid-weight - Mid-weight socks are three-season socks. That means they'll serve you well in spring, summer or fall. But they're not heavy enough for winter mountaineering. They're typically made of the same kinds of wool/polyester/nylon blends as summer socks but they're a thicker weave.
Mountaineering - Since mountaineering requires overnight stays in the wild at the coldest time of the year your socks had better be up to the task of keeping your feet warm and dry not only while you're hiking, but while you're sitting around for hours in camp at the end of the day.

Hiking Sock Materials – Which is Best?
The consensus choice for best hiking sock material these days is merino wool. Merino wool socks are soft, warm, available in any thickness you need and naturally antibacterial. They also do a great job wicking away moisture which helps prevent blisters, abrasions and stinky-sock syndrome. Lastly merino wool blends easily with other fabrics which makes it a good sock material for spring, summer, fall or winter.
Hiking Socks FAQs
Q: What Are Hiking Socks?
A: In a very real sense hiking socks are foot savers. The best hiking socks for men will transform your hike from a gruesome slog into an enjoyable outing and save you from having to spend weeks dealing with painful blisters. Good hiking socks wick away moisture, cushion your feet, improve the fit of your hiking boots and keep your feet warm no matter how low the mercury drops.
Q: What Makes A Hiking Sock Different Than A Regular Sock?
A: While it's important for everyday socks to be comfortable their primary function is aesthetic. They need to match the shoes you're wearing and create a pleasing visual ensemble of color and texture. Hiking socks on the other hand are designed to ensure that no matter how tough the trail or how gnarly the weather your feet remain dry and warm so that you are able to function at a high level. If hiking socks also happen to look great that's just gravy.

Q: Should I Go Cheap Or Expensive On My Hiking Socks?
A: It's entirely up to you but with mens hiking socks, as with most things in life, you pretty much get what you pay for. There are plenty of cotton hiking socks out there that look great and won't cost you much. But when the rain sets in or the temperature drops below freezing you're going to be in for a very uncomfortable and potentially dangerous experience.
Q: Are My Socks Responsible For My Blisters?
A: Wearing cotton socks that get wet and stay wet is a great way to generate blisters. However it's not the only way. The blisters may be the result of ill-fitting hiking boots (either too large or too small) or they may be the result of an allergic reaction between your foot and the sock material. If you continually dunk your feet into rivers, streams and puddles you can be wearing the best wool hiking socks on earth and you'll still stand a good chance of getting blisters.
Q: How Should I Care For My Hiking Socks?
A: Most of the best hiking socks for men will be either 100% wool or a wool blend. Such socks don't require frequent washing. When it is time to wash them though all you typically need to do is set the washing machine to gentle, turn your socks inside out and toss them in with some mild detergent. Air dry your socks and remember to store them flat and not in balls.