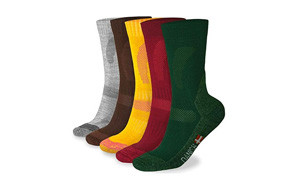 Danish Endurance Merino Wool Hiking Socks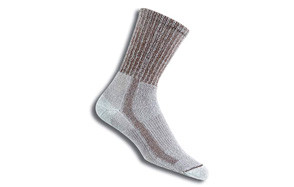 Thorlos Thick Padded Crew Hiking Socks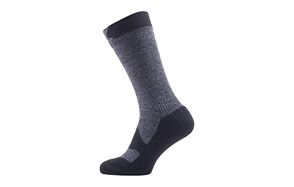 SEALSKINZ 100% Waterproof Hiking Socks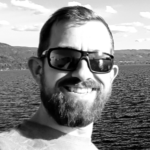 The general rule is that if you're aware of your hiking socks then something is wrong. True, high-quality socks go about their business without calling attention to themselves and in such a way that your feet never suffer, no matter how many hours you spend on the trail or what the weather. Below we've gathered together our choices for the best hiking socks for men.
The Best Hiking Socks
Hiking Sock Buying Guide & FAQ
Features To Look For In Hiking Socks
Cushioning - Hiking socks are meant to do one major thing: provide comfortable cushioning for your precious feet. One key factor you should consider is the level of cushioning the socks provide, depending on the kind of activity you intend to engage in. For rougher terrains, socks that cushion heavily are recommended, as they are able to absorb impact, and also provide warmth in cold weather. Medium and light cushioning offer both warmth and protection for summer. Depending on your intended use, choose a pair of socks that best fits your feet as well as the weather.
Material - A good hiking sock should at best, provide the needed support and comfort for your feet during your hike, and this is mainly dependent on the material the socks are made of. Most manufacturers use a combination of fabric types to achieve the right fit for their products.
Fit - The right fit plays a part in your total hiking experience. Oversized socks can be worrisome and can create wrinkles and blisters. Undersized socks too can be quite uncomfortable. Hence why knowing your foot size is vital; using your shoe size to purchase socks may be a dicey gamble.
Breathability - Your hiking socks should also have just enough breathability to enhance your hiking adventure. Most top hiking socks today have been designed to be breathable, using panels to improve the overall performance of the socks. It will be worth your while to look out for socks that are easily breathable, and appropriate for specific weather conditions, as breathability for cold and warm weather differ.

Hiking Sock FAQ
Q: Should hiking socks be thick or thin?
A: Whether your hiking socks would be thick or thin depends on several factors, like the kind of shoe you intend to use for the trek, and the weather condition. Thicker socks are very useful and provide warmth especially in cold weather situations. Thinner socks, on the other hand, provide for easier ventilation and breathability. Ideally, socks for hiking should be thin enough for easy ventilation and breathability in warm weather.
Q: How many pairs of socks should you wear hiking?
A: Ideally, wearing two pair of thin hiking socks is helpful and contributes significantly to your comfort. However, a single pair of thick socks will do the job effectively.
Q: Are cotton socks better for hiking?
A: Cotton socks can be comfortable for regular in-active routines, but as cotton absorbs moisture easily, it is not always ideal for outdoor activities, especially hiking as it can easily get soaked with sweat and cannot provide the right heat. This means your feet are likely to emit an odor and are at risk of blisters.