Best Camping Mattresses In 2022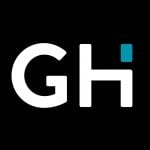 This product guide was written by GearHungry Staff
Last Updated
January 30, 2019
GearHungry Staff
GearHungry Staff posts are a compilation of work by various members of our editorial team. We update old articles regularly to provide you the most current information. You can learn more about our staff
here
.
GearHungry may earn a small commission from affiliate links in this article.
Learn more
The best camping experience requires the best camping mattresses, which we suppose is obvious, but you'd be surprised how many people venture out into the Great Outdoors without something to sufficiently support them at night. It's not enough to have an awesome tent, it's not enough to be full of delicious campfire food, and it's not enough to coat yourself in anti-bear (or mountain lion or snake, or whatever) spray if you don't get a comfortable night's sleep.
Without an excellent camping mattress, you' won't enjoy your adventure at all. We all know how important sleep is in your normal life, so why should it be any different just because you're not at home. A bad night's sleep leads to fatigue, irritability, lethargy, and inevitably the world's sourest hiker, also known among your camping buddies as you.
With a great camping mattress, you'll immediately notice the benefits. If you feel camping isn't for you, you don't like roughing it surrounded by the (sometimes calming, sometimes a little scary) sounds of nature, it might just be you haven't found the right mattress for you. Luckily, we've put together a list we're sure will help you find the solution to your sad, sleepless nights of tossing, turning, and transform camping into the activity everyone else raves about.
The Best Camping Mattress
SoundAsleep Dream Series Air Camping Mattress




The SoundAsleep Dream Series Air Mattress is our top pick for today and is the mattress that'll make you think there's no other sleeping option worth buying. It comes with an industry leading ComfortCoil technology which combines with the SureGrip base to provide a secure and stable sleep whether you're deep in the woods or perched precariously on a cliff edge.
The 15-gauge material is durable and puncture resistant to ensure years of satisfactory use through all kinds of extreme environments. It inflates to full size (although, curiously from the middle outwards) in less than 4 minutes, which is awesome news for anyone who needs to climb into bed almost immediately after the sleepiness hits.
The bed also doesn't deflate overnight, maintaining excellent firmness, and it's claimed can hold full inflation for over two weeks, allowing you to wake up as comfortable as you were when you first nodded off. The weatherproof flocked top also prevents potential damage from both rain and sun while still being easily packed down and transportable thanks to the useful carry bag.
We haven't decided it's the best camping mattress for no reason, and this will transform your camping experience, and give you a luxury place to offer guests when they stay the night after a few too many beers to drive home. Make sure you also check our guide to the best memory foam mattresses.
Key Features:
Industry-leading ComfortCoil technology with SureGrip base provides firmness and stability
Premium double-height raised airbed with dual chamber construction
Inflates to full size in less than 4 minutes
Multilayer 15 gauge puncture-resistant material
Specification:
Brand

SoundAsleep Products

Weight

19.4 pounda
Integrated cord storage
Carry bag included
Extra thick and durable weatherproof flocked top
Takes a long time to deflate
Etekcity Twin Queen Size Camping Mattress

This queen sized camping bed is an excellent option that costs a little less than the SoundAsleep while still providing some great features that'll ensure a satisfactory slumber. The Etekcity Twin Queen Size Camping Mattress offers built-in support layers that work alongside (or if we're being technical: right below) he comfy flocked top for a sleep that'll feel closer to being on a cloud than it does a camping mattress, just without all the dampness.
The anti-skid base is also there to prevent your bed from shifting during the night and waking up to a face full of a tent and also helps you sleep through the night without disturbance. It's raised 9 inches off the floor, protecting you from cold surfaces, which is something novice campers often forget.
If you're pressed for time, like when the wolves are howling and the bears and padding closer, you'll be thankful for it's super easy to set up, with the mattress capable of inflating in around one minute, and should you be equally pressed for time the next day, it'll deflate just as quickly, too.
As a bonus, the air pump comes included in the package along with various additional nozzles for other valves, however, because of the material, it's a little difficult to clean, so make sure you and any guests don't eat or drink when on it. For an even better experience, combine it with one of the best camping pillows from our list.
Key Features:
Built-in supportive layers of material and comfy flocked top
Anti-skid base keeps the mattress in place
Raised 9 inches from the floor to protect from cold surfaces
Fast setup with desired inflation within 1 minute
Specification:
Brand

Etekcity

Model

EAM-EQ1

Weight

13.8 pounds
Supports the curvature of your spine for a comfortable, refreshing sleep
Air pump with various nozzles included
Suitable for a variety of purposes including camping and accommodating guests
Exped Megamat 10 Insulated Self-Inflating Camping Mattress

If you're looking for the best of the best of the best camping mattresses, then look no further than our premium pick, the mighty, comfortable, and heavenly Exped Megamat 10 Insulated Self-Inflating Sleeping Pad. unlike air mattresses, it acts more like a bed than anything else we've found so far and ensures consistent temperature regulation and unrivaled toastiness that'll make you wonder if you ever need to get up.
You should get up, because what's the fun in lying in a tent all day when you could enjoy the fresh air, regardless of how magical the mattress is. It'll be there when you get back, anyway ready to serve and also being easily adjustable for firmness, despite its self-inflating design. The provided Mini Pump is ideal for helping you find the perfect level for a great night's sleep and makes it hassle-free in case anyone else needs to borrow the mattress some other time.
What's really great about it though is its seasonal versatility. Capable of giving you a soft, comfortable place to sleep all year-round, you won't need to invest in additional thermal insulation or a second, single-season mattress. This alone is perhaps enough to justify a premium price, but there's still more to it.
You'll get fast and simple inflation – at least after the first time you use it, and the Roll-top SideWinder stuff sack that comes with it ensures easy portability. It works perfectly in tents, in the back of your car, or your living room floor, ensuring comfortable sleeping arrangements wherever you are. 
Key Features:
More like a bed than a sleeping pad by keeping you toasty wherever you are
Self-inflating with easy Mini Pump firmness adjustment
Designed for four seasons to serve you throughout the year
Extra large valve ensures fast and simple inflation
Specification:
Brand

Exped

Model

Exped

Weight

5.94 pounds
Nearly 4 inches of insulated loft
Roll-top SideWinder stuff sack ensures easy packing away
Honeycomb embossed top
Slightly long initial inflation time on first use
Intex Dura-Beam Deluxe Comfort Plush Elevated Airbed Series

If you're serious about your camping comfort, you shouldn't settle for anything less than the Intex Dura-Beam Deluxe Comfort Plush Elevated Airbed Series. There's a good chance that this mattress is comfier than your bed at home. Why? Because it's made with cutting edge mattress technology that sets it apart from 90% of other products on the market. 
One example of this technology is the PillowTop Air System, a set of two air pockets that improve the sleeping comfort of the mattress. Another is the Edge-Lock Construction, a unique edge construction that stops the mattress from sagging and gives you more sleeping space. The top of the mattress has a Fiber-Tech Construction that is made up of thousands of polyester, which results in a stable, comfortable, and durable surface. 
One of the best things about the Intex Dura-Beam Deluxe Comfort Plush Elevated Airbed Series is the internal 120V internal pump. The air bed inflates and deflates with a touch of a button, so you don't have to blow through a tube or stomp on a foot pump to get it ready. In our opinion, that's well worth the extra cost of this camping bed. Achieve luxurious comfort with almost no effort. That's what camping should be about.
Key Features:
Dimensions – 60" x 80" x 13"
Queen-sized mattress
Internal 120V pump 
PillowTop Air System
Edge-Lock Construction
Fiber-Tech Construction
Max weight capacity – 300lbs
Specification:
Brand

Intex

Model

Dura-Beam Deluxe

Weight

17.6 pounds
Luxurious comfort 
Stable sides 
Inflates automatically 
Durable design 
Intex Classic Downy Airbed




At less than $20 our best value camping air bed is the Intex Classic Downy Airbed which is nothing but an excellent budget solution for casual campers, or even just people who frequent a single camping spot and know they need nothing more. Even though it's much cheaper than other options, there are still plenty of great features which will come in handy in the wilderness, so let's start with the fact it's full-size and offers a 20.8 gauge waterproof flocked top so you can use this airbed in a variety of seasons while maintaining great comfort and enjoying a wonderful night's sleep. It will enhance your sleep further thanks to the stable surface to stop slipping and wake up on the same side of the tent you drifted off.
It's large enough to fit everybody and you can substitute it as a real mattress following a move or if you're desperately trying to live that tragic writer/musician/artist/stereotype. However, make sure you have the lung capacity to blow it up, as the pump doesn't come as part of the package. Despite this, the 2-in-1 valve inflation and deflation system should make it easy enough to find an acceptable pump to do the hard work for you. And it is a perfect fit for your large camping tent.
Key Features:
Full-size mattress with 20.8 gauge waterproof flocked top
Comfortable and stable surface prevents slipping
2-in-1 valve with extra-wide openings
Unique wave beam construction for flat surfaces
Specification:
Brand

Intex

Model

68758E

Weight

8.82 pounds
Sturdy and reliable design
Large enough to fit everybody
Excellent substitute for a real mattress
Camping Mattress Buying Guide
How We Chose Our Selection Of Best Camping Air Mattresses
As much as we would have loved to test these babies out ourselves, we didn't have the time to sleep for long enough to get a proper feel of them, what with deadlines, eating, and spending time with our family and friends getting in the way. While this sucks for us, it doesn't suck at all for you. To help us get over our disappointed, we searched high and low and somewhere in the middle before finally, finding and settling on these four crucial factors to ensure we found only the absolute best air mattresses for camping.

Brand - Why does the brand matter? Well, future camping mattress owner, the brand matters because it's a representation of what you can expect from the product. Camping equipment is a competitive market, with many brands all vying to develop the latest and greatest products to sway you towards them for life.
This is awesome news for us and you, the consumer, as it means we're showered with a plethora of excellent options to find the right one for us. This is what we thought about when making our selection, and as we worked through the different brands, we found those which are at the forefront, the ones that are constantly innovating, and the ones we think you'll quite like.
Reviews - So yeah, we already mentioned we didn't get the chance to test the mattresses out ourselves (one day we will though) As a compromise, we read over hundreds, if not thousands of excellent (mostly excellent, anyway) reviews from serious (or, mostly serious) consumers who have experienced these mattresses themselves, and we are still seething with jealousy about that.
These reviews offer an insight into what makes an excellent mattress. They let us peek behind the curtain and discover things we may not have otherwise known had we read the product descriptions. If a mattress is challenging to inflate, we know. If it's prone to air leakage: we know. If it's not as comfortable as it claims to be, or if it doesn't insulate heat, you bet we know, and when we know, that means you know, too.
Reviews also helped us find some true gems of products and helped us discover secrets about them we couldn't wait to share.
Quality - We've already talked about how important good quality mattresses are whether you're in the comfort of your own home or on the go, but we think it's so important we will mention it again. We have pretty high standards for mattresses here, so we wanted to ensure we only found the absolute best quality products for you.
What this means is that we wanted to select mattresses which were reliable, durable, didn't leak air, and perhaps most importantly, were comfortable. No matter what you're using your new air mattress for, you want to ensure it provides as fantastic of an experience as possible, and that's only possible through excellent quality. Otherwise, what's the point?
Price - However, the best quality also risks you paying higher prices, and we know not everyone wants, needs, or even can do that, and that's okay. To get around this, we looked for a range of air mattresses with different affordability. We're not expecting casual campers who maybe go only 5 times a year (at most) to splash their hard-earned cash on premium mattresses, but we also didn't want to exclude them from finding a camping mattress solution.
On the other side of the coin, we also wanted our products to appeal to anyone who loves hiking. These are those of you who head out to new campsites (or trusted favorites) as soon as 4PM hits on a Friday, with your tent, bags, and provisions already packed. They are air mattresses for those who want an excellent night's sleep and who won't mind spending a little more, because they will get plenty of use out of it that may even end up with it paying for itself.
Features To Look For In Camping Air Mattresses
Before you grab your gear and set off into the wilderness with your awesome, brand new camping air mattress, make sure you know how to pick the best option for you. While all the options we've selected are the best ones available, we all have different needs, so it's good to know the ins and the outs of a camping mattress before you end up buying one that isn't right for you.
Size - Your mattress should be large enough for you to comfortably fit on, but not too large it takes up too much space that could hinder other campers or reduce much-needed space for bags, shoes and other accessories. You'll also want to consider how small you can pack the mattress down so it fits comfortably in your bag with enough room for everything else. Before taking it on your trip, it's a good idea to inflate it and test it out to make sure it's the right size.

Inflation and Deflation - An air mattress isn't much use if it doesn't inflate or deflate, so the importance of how easy these processes are cannot be understated. The last thing you want after a long, arduous hike or journey is to spend a further two hours (at least) blowing up a mattress you'll eventually give up on, anyway. This will only contribute to an unsatisfactory sleep and means you'll wake up more grumpy than you went to sleep.
Self-inflating mattresses take away a lot of these issues do the hard work for you, but you can also find air mattresses that come with pumps, which will save you purchasing one yourself. This will reduce the time to inflate and means you can get to sleep sooner.
Deflation is often much quicker than inflation, which is useful is you're running late leaving the campsite.
Weight - Those who travel with their mattress in or attached to their backpack don't want to buy a mattress which is too heavy, as this can cause aches and pains on the back and shoulders, especially if hiking all day to the campsite. Knowing this, it's best to look for the lightest camping mattress, however, these lightweight options may cost more.
If you're traveling by car, the weight won't be an issue, though, so feel free to buy the heaviest mattress you can find just because you can.
Comfort - Comfort is another very important thing to consider if you want to wake up feeling fresh and ready to go. A good night's sleep is vastly understated when camping, as many - particularly those with little experience - have the attitude they're only sleeping there, so what's the big deal.
The big deal is that without a decent night's sleep, you'll struggle to wake up in the morning, be sapped of energy, and may even suffer from soreness, aches, or pains. Many camping trips involved intense, long days hiking or doing other strenuous activities, so you need to be as fresh as you can be to enjoy them. So it's crucial to find a mattress that offers excellent comfort.
Purpose - Ask yourself what you're using the mattress for. Are you car camping? Are you tent camping? Are you roughing it properly and sleeping in a cave or under the stars? What time of the year are you planning on camping? And also, where are you camping?
Knowing the purpose of your mattress will help make your purchase decision much easier, as you can identify the most important factors for your needs and buy accordingly.
Insulation - Your portable air mattress for camping should provide sufficient insulation against the surface temperature to ensure you don't freeze during the night. Even in summer, where the ground is typically warmer than the rest of the year, it's important to have insulation to separate you from the chill of the ground once the sun goes down.
Most mattresses will have at least a thin layer of insulation to keep you safe from the cold, but you must pay a premium price for the most effective insulation. Some mattresses will use a down layer ideal for the coldest climates (just like they would be in a jacket). Other brands and models, especially those only meant for 3 season camping, will use synthetic insulation that does more than a decent job and is something you can rely on.
To get a good idea of how well insulated your mattress is, check the R-value, which is its resistance to heat flow to give you an idea of what season your mattress is most compatible with.
Shape - Mattresses come in a variety of shapes and sizes to suit the space in your tent, car, cave, or backpack. These shapes can be straight, or tapered, and have their individual benefits to make your camping experience the best it can be.
Straight mattresses offer more sleeping area and therefore it's more reliable you'll wake up still on the mattress in the morning. Depending on the size, they're also good for couples camping as they're easy to share while still offering each other an adequate amount of space so they stay comfortable.
Tapered mattresses help to reduce the space the mattress takes up in a tent or sleeping area. They're good for those with limited space, but you might feel a little like you're being measured for your own coffin, which is just plain creepy.
Material - If you're a light sleeper, you'll want a mattress that gives you the necessary support to stay on the mattress during the night. This is typically a flocked material that keeps the camper in place while als preventing the mattress slipping on the tent surface.
Your mattress should also be waterproof, weatherproof, and be constructed with puncture resistant material (check the gauge to discover that). Not only will this make it more durable, but it'll also be easier to clean in the event of a spill or clumsy, mud-covered boots.
Types Of Camping Mattresses
You should also get an idea of what type of camping mattress you need for your next adventure, or just so you've got somewhere to offer guests when they unexpectedly arrive at your door hoping you've got room at the inn. Depending on what's best for you, there are three types of mattress you'll get to choose from.
Closed-Foam Mattresses - Anyone who's ever camped on a budget, or even those who have gone into the wilderness almost-completely unprepared will recognize the closed foam mattress as something which brings back memories, although whether those memories are good or bad is an entirely different story.
Anyway, a closed-foam mattress is made from highly dense foam which is accompanied by tiny, too-small-for-the-eye air cells, so you can see where the geniuses at the lab came up with the name. Hey, at least no one can accuse them of not getting to the point.
They're a great option for all kinds of campers, from casuals to deep woods mountain men and women because they're so cheap and so lightweight, making them easy to carry and transport, while also not taking up a lot of space, but only if you pack them on the outside of your backpack and attach them with straps. While they're not the thickest option out there, they still -provide adequate protection and work just fine on surfaces that aren't the smoothest in the world.
More modern closed-foam mattresses may have ridges and patterns to provide more comfort and specialized versions will come with a layer of insulation for you to use in colder climates comfortably.
Air Camping Mattresses - A sign of true luxury when in the wilderness, the air camping mattress is the most expensive options for camping because the materials and technology used to construct them. However, this extra expenditure is more than worth it, as not only are these mattresses comfortable, they're also massively convenient, being lightweight enough carry with relative ease, and also easily compatible to fit in your backpack.
Unlike cheaper options, they're also capable to be used throughout three seasons, which is something you may not get with the more budget options and saves you buying additional mattresses to suit the climate (although this is quickly changing because of manufacturing developments).
The thickness is a huge selling point and is especially useful for anyone who struggles to sleep on anything but a thick, comfortable mattress. Even if you can sleep almost anywhere, the variety of thicknesses with air mattresses is definitely something to consider, and you'll still be surprised at how small it packs down for easy transportation.
Perhaps the only thing that isn't so great about them, though, is how they require air to blow them, which you can do either by yourself with all the power of your lungs - just don't go too hard and pass out - or you can invest in a pump. Some air mattresses will come with a pump included to sweeten the deal, but you'll need spare batteries or a power source for them to work effectively.
If you have this option, an air mattress is a product you'll buy to try out, maybe on a whim, and then wonder why you didn't invest in one earlier. They're also versatile and can double as a spare bed at home when guests come over.

Self-Inflating Mattresses - What's better than a mattress you need to waste your own precious breath on to inflate, how does an inflatable camping mattress that does that all by itself sound to you?
That's right, without sounding a little too infomercial, these mattresses are best for those who need high-quality and reliable fabrics that are guaranteed to last a long time. They're excellent for passionate campers and provide a comfortable sleep or a place to sit and rest whether you sleep in your car, tents, or wherever there's some kind of shelter.
They're made with a mixture of air and open-foam cells and provide excellent insulation from surface temperature - whether too hot or too cold - and the firmness is easily adjustable. Despite initial beliefs (from us, at least) they're more expensive than any other mattress, they're cheaper than an average air mattress but more expensive than their closed-foam counterparts.
However, they're a little heavier than your standard air mattress, which could be an inconvenience for backpackers. They're not as easy to pack down as air mattresses, so if you're short on space, this could be an issue.
Sources:
How to Sleep Better When Camping - Trip Savvy
How to Choose a Mattress for Camping - Altitude Blog
Sign Up Now
GET THE VERY BEST OF GEARHUNGRY STRAIGHT TO YOUR INBOX