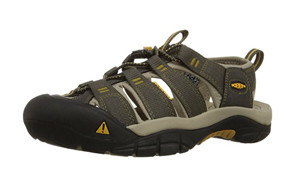 KEEN Men's Newport H2 Sandal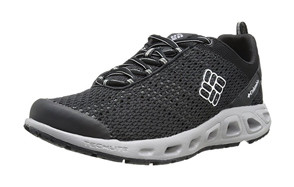 Columbia Men's Drainmaker III Trail Shoe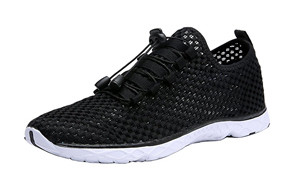 Dreamcity Men's Athletic Sport Lightweight Water Shoes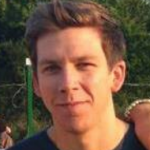 Water shoes are one of the most versatile types of shoe; they are strong, durable, and built to withstand multiple different types of surface and strenuous activity. A good water shoe will support you whether your running, boating, fishing, or hiking, ensuring that moisture is drained away, instead of gathering inside your shoe.
If you spend a lot of time hiking, then a good quality water shoe is an essential addition to your closet. But which type of water shoe is best? We have put together a list of the best eleven water shoes available on the market, to give you a helping hand picking out a water shoe that's right for you.
The Best Water Shoe for Hiking
Water Shoe For Hiking Buying Guide & FAQ
Q: What Is a Water Shoe?
A: A water shoe is a form of footwear that is specially designed to provide the wearer with increased traction. Most water shoes come with a form of additional toe protection, and foot support, to make watersports and outdoor activities easier on the foot.
The closed toe design and enhanced traction on the sole, makes the shoe different to alternative water footwear, such as sandals designed for use in the water. Normally, water shoes also have a design that features a water drainage system, improved air flow, and plenty of ventilation.

Pros and Cons of Wearing a Water Shoe
There are many reasons why water shoes are a popular choice for hikers and those that enjoy watersports. However, a water shoe does have some drawbacks that make some unsuitable for certain activities. Take a look at the pros and cons of opting for a water shoe over alternative footwear:
Pros
Traction
One of the biggest benefits of water shoes is the increased traction on the sole. Most water shoes are designed with a sole that is specifically patterned to deal with changing surfaces, and terrains that are less than ideal. Most can tackle slippery and rocky surfaces with ease.
Protection
When hiking, fishing, kayaking, or performing other watersports, top of foot and toe protection is incredibly important. Many of the top water shoes incorporate toe protection in their design, as well as additional features to create the optimum foot environment. These can come in the form of shield linings or external toe guards.
Quick Drying
Shoes that retain moisture can be very damaging to your feet on long hikes, or when spending considerable time in the water. Water shoes are designed to dry quickly, so you can move in and out of water regularly, without worry that your feet will become damaged and uncomfortable.
Cons
Insulation
Most water shoes feature an open design, particularly on the heel, but also at the sides. In colder weather, this can become uncomfortable, especially with regular exposure to cold water. In chiller climates, water shoes may not provide the elemental protection you need.
Long Hikes
Water shoes are more of a hybrid shoe than a specialist hiking shoe. This means that they are unlikely to perform quite as well as hiking shoes on longer hikes, or hikes where the terrain is more difficult. For shorter hikes however, they can be a very practical option.
Expense
If you are solely using water shoes for watersports or similar activities, then one of their major downsides is expense. A water shoe is normally much more expensive than the main alternative, water sandals.
Uses for Water Shoes
Perhaps the best aspect of water shoes is their versatility. They make ideal hiking shoes on shorter hikes with rocky or varied terrain and perfect shoes for all manner of water activities, from fishing to kayaking. Their unique design means they can handle slippery surfaces as well as crumbling terrain, making for a fantastic all-round shoe. If you're going on a hike and are unsure what terrain you'll be walking on or need a shoe that will protect you in the water, then a water shoe is a safe, practical and comfortable choice of footwear.