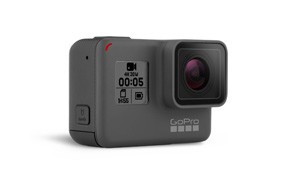 GoPro HERO5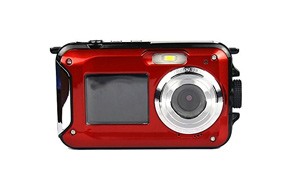 PowerLead PLDH19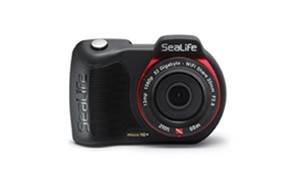 SeaLife Micro HD+ Underwater Digital Camera
Everyone sees those underwater scenes in movies and thinks, "Man, I'd love to do that!" Well, that's why they made waterproof cameras. Now, you can make like Bond and get a stellar view of what's going on underwater. Taking a trip to the Caribbean? Swim in the white sandy waters and get some of the more unique shots you'll ever experience with your underwater camera.
Waterproof Cameras For Underwater Photography
See More Reviews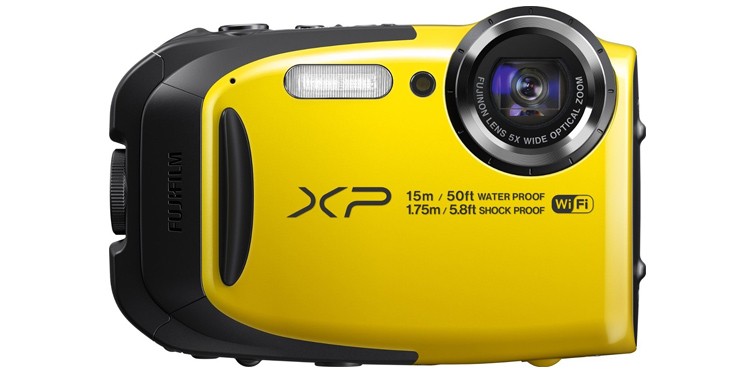 Looking to get an amazing photo underwater? You're found your perfect camera. One of the hardest parts when you're prospecting about a new waterproof camera, is ensuring that the same picture you get above water can be snapped underwater. Your lens adjusts to the water ever so slightly to allow for a great photograph, and this one takes the cake on transition. You know whe your focus has to zone-in on a person in a photo, and the background is slightly blurred? You don't want that when you're looking to snap the perfect photograph of an underwater sea turtle or a passing school of fish.
16.2 megapixels gives you one of the best still images that you can possible imagine. You get to connect to your tablet or smartphone directly through the camera's Wi-Fi capabilities, so even if you were to drop your camera underwater and watch it sink down to the murky depths below, your photos would stream to your smartphone above water on the boat (the range on this depends on the different water levels). If you're going on vacation and looking to get excellent photographs of the family out on the beach, you've met your match.
Specification:
Brand

FujiFilm

Model

FinePix XP80 Yellow

Weight

6.2 oz
2. Olympus TG-5 Waterproof Camera
See More Reviews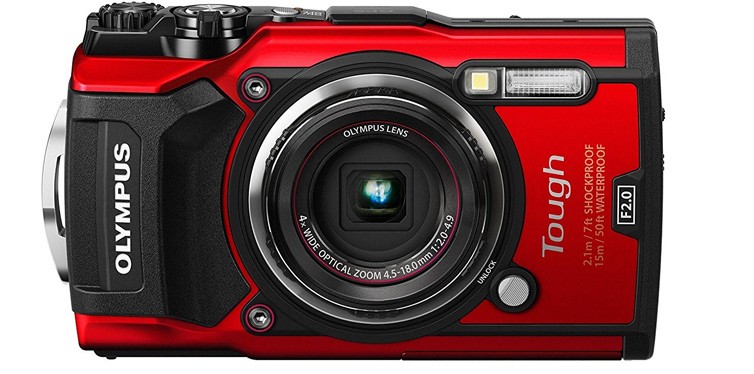 We've all seen Olympus products withstanding the toughest of the tough in terms of outdoor interaction. If you're looking for a waterproof camera that's going to get the job done, all without having to run the risk of breakage, you want Olympus. You get all the features you could possibly ever want, such as noise reduction and high-speed image adjusting, and you can even use this camera in climates as low as 14F. Some of us take our Olympus camera out with us when we go hunting for deer—dear of winter? Not a problem. Your Olympus camera can handle it.
Shockproof, crushproof, and waterproof up to 50ft underwater—where else are you going to get that/ Because Olympus already possesses the technology to be able to integrate all of these features into any product that they make, you don't have to pay an arm and a leg when you want a waterproof camera. Startup camera companies don't have a tight grip on the game, but Olympus practically owns it. You want quality that can stand up to any sport or activity you want to record? You want Olympus.
Specification:
Brand

Olympus

Model

V104190RU000

Weight

8.8 oz
See More Reviews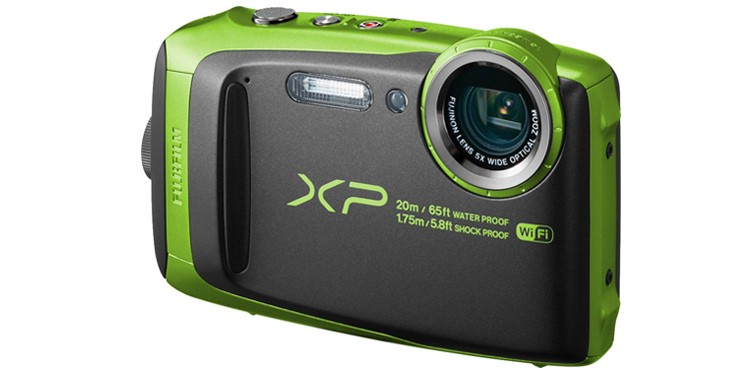 Much like our other premiered FujiFilm camera, this one comes with many of the pros. You get an increased photograph quality of 16.4 megapixels, and the Wi-Fi capabilities to stream photos to your smartphone or tablet immediately after taking them. You don't have to carry around old cameras anymore—if you have one for your professional photography business, and one for your leisure play, then you may forget where you've stored a certain photo. Stream it all the second they're taken to your device. You can link up, and keep those memories forever.
At an attractive price point, this is the perfect gift to get if your guy is interested in photography. If you're out here looking for a Christmas or birthday present for an aspiring filmmaker, you've found the right product. Inexpensive enough to satiate your wallet, durable enough that any age group is going to be okay using it without shattering the thing on the first day. We hate that—buying a gift for someone, and they wreck it. Fujifilm puts up a fight and is great under any circumstance.
Specification:
Brand

FujiFilm

Model

FinePix XP12

Weight

6.2 oz
4. Bigaint Waterproof 2.7 Inch LCD Screen Camera
See More Reviews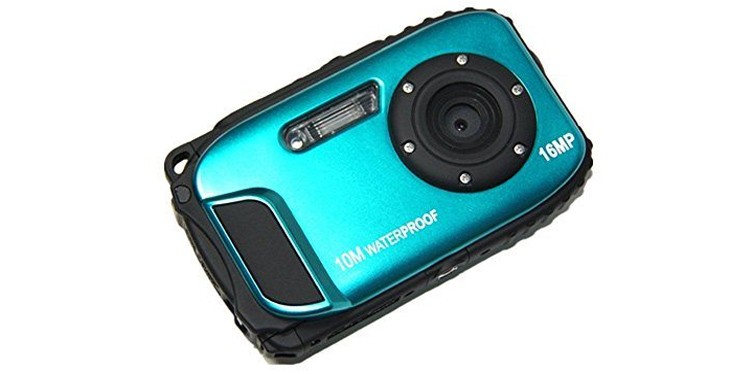 Available in a variety of colors and built to withstand crushing weights, your Bigaint waterproof camera comes with a fully-immersive LCD screen. Comfortable up to about 30ft underwater, this is the optimal introductory waterproof camera for aspiring filmmakers, or those just looking to get some great Caribbean family vacation photographs done. If you're going to take a dip in the white sandy beaches of Cancun, you're going to want a photo as a memento.
Your photograph quality comes in slightly lower than the others on our list at 5 megapixels, but compare that to the camera on your smartphone. On average, most smartphones have 2 or 3 megapixels. Take higher quality photos (and, of course, underwater ones, which your phone can't do).
Specification:
Brand

Bigaint

Model

BG16121903-2

Weight

13.6 oz
See More Reviews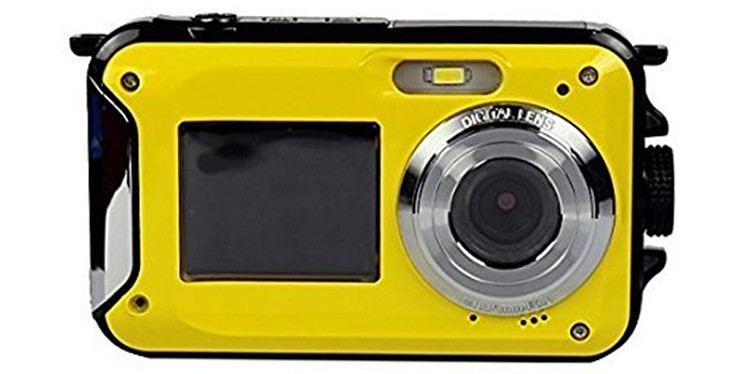 There's nothing wrong with wanting an underwater selfie. It's going to set you apart from everyone else, that's for sure. With this camera, you get a miniature screen on the front end, so you can take the perfect selfie every time. The best part? There's still a full-sized screen on the other end, and it's not going to cost you an arm and a leg. It's compatible with MicroSD cards, so you can safely store videos and a load of pictures from your extended vacation without breaking a sweat. You don't want to delete older photos to store new ones, and you shouldn't have to. The waterproof chamber for the MicroSD card rivals that of expensive models.
For under a hundred bucks, you'll be able to enjoy every aspect of watersports. Ever been on a jet ski and wanted a selfie? Well, we're not going to recommend that you drive that thing one-handed, but if you do, you'll be able to use this amazing camera to get a stellar shot, even at high speeds. Take photos like a breeze, and always get the perfect selfie.
Specification:
Brand

PowerLead

Model

PLDH19

Weight

12 oz
6. Panasonic Active Lifestyle Camera
See More Reviews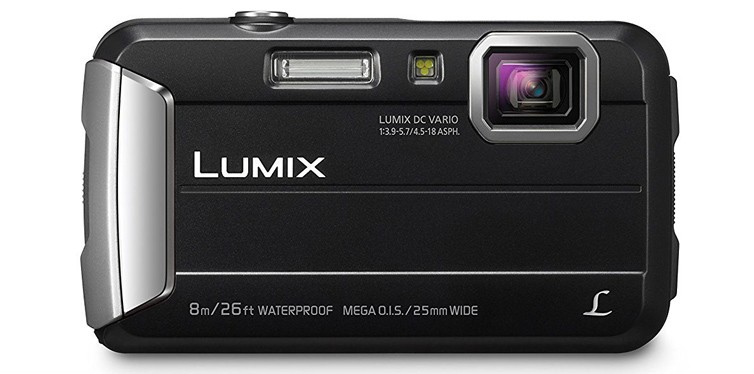 When did Panasonic hit the waterproof scene? Who knows, but thank goodness that they did. The Panasonic Lumix brings us every sleek design aspect that we could possibly ask for in a camera. You want an underwater still image, but you also don't want your camera to look kiddish with odd colors and funky chassis shapes. The Lumix looks like a sharp-featured digital camera, and it packs all the bells and whistles. Take it into the ocean, or into the city.
This is only waterproof down to 26ft, which is more than enough space for you to get a stellar shot of anything you need. Capture HD video 720p stills, all packed by the power of the Lumix. It's extremely durable to shock, and freeze-proof for as low as 14F. Taking pictures of your children playing in the snow? Your camera should hold up. Fortunately, Panasonic has you covered.
Specification:
Brand

Panasonic

Model

DMC-TS30K

Weight

5.1 oz
7. SeaLife Micro HD+ Underwater Digital Camera
See More Reviews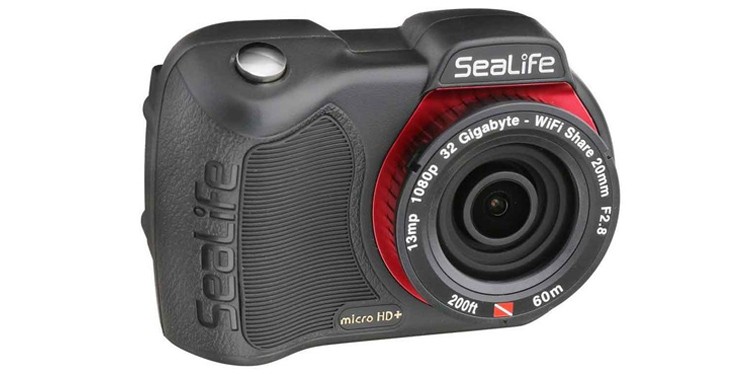 This camera hits a lot of nails right on the head. We all want more storage built internally into our camera, and with SeaLife, you get up to 32GB (the OS on a digital camera is minimal, so you can enjoy close to the full storage capacity). Snap 13 megapixel photographs confidently, and utilize the rapid fire mode to capture amazing photos one after another, all with a single click. This model also comes with everything you'll need to affix your new camera to your gear, such as a snorkel or the side of your boat if you're taking diving videos.
With a 140" fisheye lens, you won't miss a beat no matter where you're using this. With waterproof USB contact areas, every individual component of this camera comes ready to fight against every drop of water, allowing you to maintain your fun, and take excellent photographs to cherish for decades to come. For peace of mind, high internal capacity, and sharp photos, you've got SeaLife.
Specification:
Brand

SeaLife

Model

SL501

Weight

1.45 lb
See More Reviews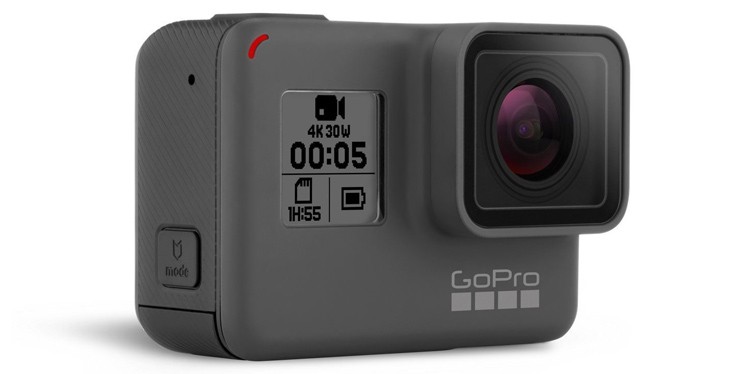 We all know and love GoPro and their line of amazing cameras. You don't have to fiddle with a standard camera in awkward angles, no more risking dropping it or being off-balance in whatever trick you're trying. They've brought their eccentric brand style to the underwater camera scene for watersports wipeouts and diving. Without an enclosure, you'll be able to go down to 33ft underwater, preview and playback footage, all from your GoPro.
You can take stunning 4K video like a professional cameraman, and up to 12 megapixel stills. Don't miss a minute from your trip—take your GoPro HERO5 along for the ride, and bring back mementos that you could never dream of. High-speed videos from the back of a jet ski, taking the dip off the high-dive—it's all possible… if you're pro enough.
Specification:
Brand

GoPro

Model

CHDHX-502

Weight

4.2 oz
9. SouthStarDigital 4K Sport Camera
See More Reviews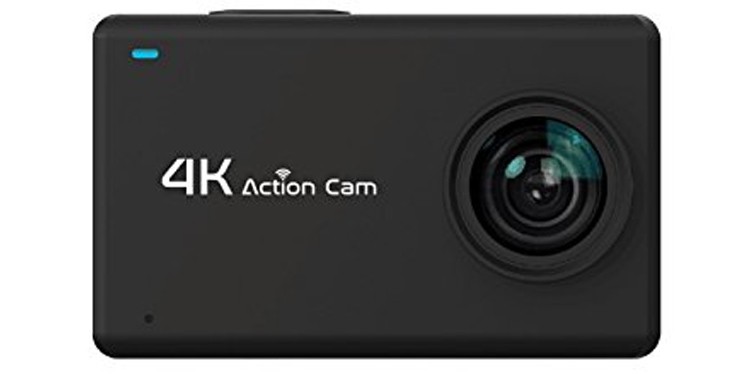 Wi-Fi capability and 4K video capture, all at an introductory price. SouthStarDigital revamped what an inexpensive 4K camera could be, adding in the ability to flip, rotate, and spin your angles to your liking. This super compact camera can easily be stored in your shirt or jacket pocket, and looks professional when you go to snap a quick photograph at lunch or at a once in a lifetime event. The biggest issue with inexpensive underwater cameras is the design; they look childish when they come in crazy colors. All black, sleek design—you're set.
With a 170 degree angle design and built-in 2.5 inch touchscreen display, you couldn't want for anything else. Pop in a 64GB MicroSD card, and capture video with no remorse—take photographs without having to worry about your limit. With a long-lasting battery life, and the capability to dive down 100ft underwater (which is more than you get with a lot of models), you've just found the ultimate budget-friendly solution to your underwater 4K camera needs.
Specification:
Brand

SouthStarDigital

Model

4K WIFI Underwater 30M Cam
Buyers Guide
Wondering what makes a waterproof camera tick? So were we. That'd why we went ahead with our research experts, and found out all the little details that you've been dying to know about waterproof cameras. Let us take the reigns, and come along for the ride—it's all here.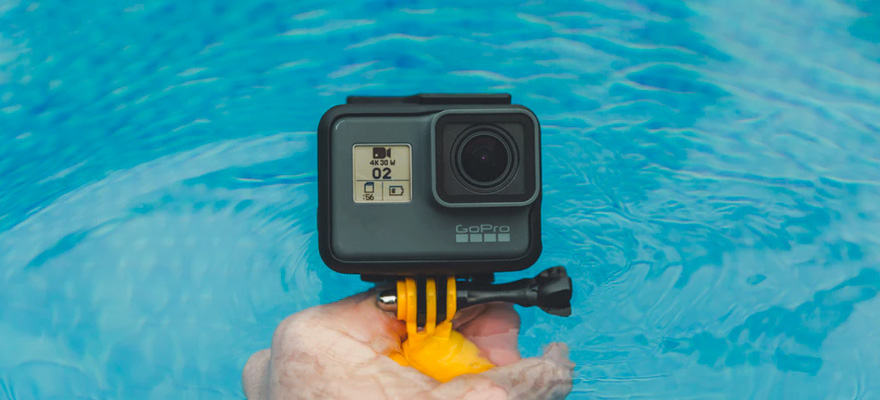 Can Waterproof Cameras Go Underwater?
It is most likely the point that you're looking for one, yeah? Most waterproof cameras can go underwater, but it's still a valid question. We know, as consumers, that we have to look at every little detail about every product we intend to buy. When you look at the waterproof rating, you're going to see a varied level of depth. This doesn't always mean that it's built to go underwater, though.
The less amount of feet that the camera description says that it can go underwater, the more likely it is that the camera is just okay to use in the rain, and can withstand light splashes of water from time to time. You want to ensure that your waterproof rating is good enough to go snorkeling, so when you're on vacation, you'll be able to take it into the shallow, white sandy beach waters, or into the pool at the hotel at the very least.
Can Waterproof Cameras Take Good Photos Above Water?
A camera is a camera—you're essentially getting a waterproof rating on your camera, and a lens that's going to acclimate to the new condition, and still allow great photos. Getting a waterproof camera doesn't mean that you'll be diving with this thing, but it does mean that you should be ale to get great photographs above the water, and underwater.
If you're going to submerge yourself with your camera, then you can expect to see a seamless and flawless transition when you raise from the water. Think of any film where the panoramic is slowing coming out of the ocean to display a city—we now have the technology at our fingertips to do the same thing.
Do Waterproof Cameras Float?
Here's where it gets a wee bit tricky. If you're looking to have your camera operate like a buoy, it's not going to work like that without the right gear. Cameras themselves don't come with flotation devices built inside, because then the manufacturer is selling you air with camera parts, wrapped in extra plastic. The chassis would be bigger, the packaging would be bigger, the sticker shock would be bigger.
You can purchase floating straps or enclosures for your camera. This is going to ensure that even if you lose your grip (you're underwater, it happens), that you're not going to lose your camera. Dropping your camera underwater means that a fish is going to get your piece of tech, and it will just rot on the seafloor for the rest of time. You don't want that. You want it to float, so either purchase a floating strap (we recommend this), or an enclosure. Keep in mind that the enclosures take a little longer to get used to.
Can I Use A Waterproof Camera To Shoot A Movie?
Indie filmmaking has become an explosive category in cinema today. You want to get the best little effects, like rising from the water, but without dropping a large amount of your budget on a camera. That's where a waterproof camera comes in. If you're a filmmaker, then you already know where to look for the proper specs to see if your camera is going to match your expectations. With a waterproof camera, you won't notice a change in performance even if you rise from the water in a single shot.
Can I Wear Gloves When Operating The Camera Underwater?
You'll want to look for the configuration and take a glance at the size of the buttons. Cameras are difficult to operate underwater, especially if you go all-in and get a fantastic camera that can withstand greater depths. Depending on the specs, you may run into difficulty with gloves or if you have larger hands. (If you're in the shallows, you'll be able to use your hands with no problem.)