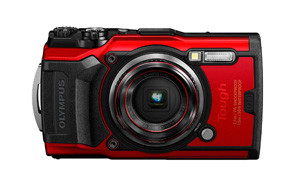 Olympus TG-6 Waterproof Camera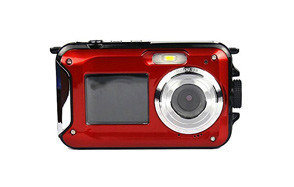 PowerLead PLDH19 Waterproof Digital Camera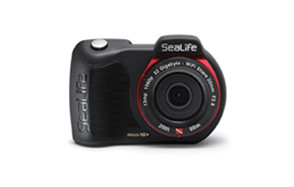 SeaLife Micro HD+ Underwater Digital Camera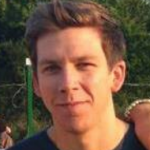 Everyone sees those underwater scenes in movies and thinks, "Man, I'd love to do that!" Well, that's why they made waterproof cameras. Now, you can make like Bond and get a stellar view of what's going on underwater. Taking a trip to the Caribbean? Swim in the white sandy waters and get some of the more unique shots you'll ever experience with your best underwater camera.
The Best Waterproof Camera
Waterproof Cameras Buyers Guide
Wondering what makes a waterproof camera tick? So were we. That's why we went ahead with our research experts and found out all the little details that you've been dying to know about waterproof cameras. Let us take the reigns, and come along for the ride—it's all here.

Q: Can Waterproof Cameras Go Underwater?
A: It is most likely the point that you're looking for one, yeah? Most waterproof cameras can go underwater, but it's still a valid question. We know, as consumers, that we have to look at every little detail about every product we intend to buy. When you look at the waterproof rating, you're going to see a varied level of depth. This doesn't always mean that it's built to go underwater, though.
The less amount of feet that the camera description says that it can go underwater, the more likely it is that the camera is just okay to use in the rain, and can withstand light splashes of water from time to time. You want to ensure that your waterproof rating is good enough to go snorkeling, so when you're on vacation, you'll be able to take it into the shallow, white sandy beach waters, or into the pool at the hotel at the very least.
Q: Can Waterproof Cameras Take Good Photos Above Water?
A: A camera is a camera—you're essentially getting a waterproof rating on your camera, and a lens that's going to acclimate to the new condition, and still allow great photos. Getting a waterproof camera doesn't mean that you'll be diving with this thing, but it does mean that you should be able to get great photographs above the water, and underwater.
If you're going to submerge yourself with your camera, then you can expect to see a seamless and flawless transition when you raise from the water. Think of any film where the panoramic is slowing coming out of the ocean to display a city—we now have the technology at our fingertips to do the same thing.
Q: Do Waterproof Cameras Float?
A: Here's where it gets a wee bit tricky. If you're looking to have your camera operate like a buoy, it's not going to work like that without the right gear. Cameras themselves don't come with flotation devices built inside because then the manufacturer is selling you air with camera parts, wrapped in extra plastic. The chassis would be bigger, the packaging would be bigger, the sticker shock would be bigger.
You can purchase floating straps or enclosures for your camera. This is going to ensure that even if you lose your grip (you're underwater, it happens), that you're not going to lose your camera. Dropping your camera underwater means that a fish is going to get your piece of tech, and it will just rot on the seafloor for the rest of time. You don't want that. You want it to float, so either purchase a floating strap (we recommend this), or an enclosure. Keep in mind that the enclosures take a little longer to get used to.
Q: Can I Use A Waterproof Camera To Shoot A Movie?
A: Indie filmmaking has become an explosive category in cinema today. You want to get the best little effects, like rising from the water, but without dropping a large amount of your budget on a camera. That's where a waterproof camera comes in. If you're a filmmaker, then you already know where to look for the proper specs to see if your camera is going to match your expectations. With a waterproof camera, you won't notice a change in performance even if you rise from the water in a single shot.
Q: Can I Wear Gloves When Operating The Camera Underwater?
A: You'll want to look for the configuration and take a glance at the size of the buttons. Cameras are difficult to operate underwater, especially if you go all-in and get a fantastic camera that can withstand greater depths. Depending on the specs, you may run into difficulty with gloves or if you have larger hands. (If you're in the shallows, you'll be able to use your hands with no problem.)