Gifts For Runners in 2022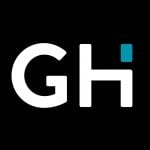 This product guide was written by GearHungry Staff
Last Updated
September 20, 2018
GearHungry Staff
GearHungry Staff posts are a compilation of work by various members of our editorial team. We update old articles regularly to provide you the most current information. You can learn more about our staff
here
.
GearHungry may earn a small commission from affiliate links in this article.
Learn more
The greatest thing about running is that you don't need any equipment. You can just put your trainers, socks, shorts, and a t-shirt, and go for a run. The thing is, once runners start to get serious about the sports, they will want to improve the experience in every way they can.
The right gear can make all the difference when it comes to distance, speed, and personal bests. Recovery is also really important. Sure, you can stretch off after a run, but there are loads of products that can make recovery more efficient and more effective. In this list, we've found 20 best gifts for runners, whether that's for Christmas, a birthday, or just because you love them!
Gifts For Runners
Polar H10 Heart Rate Monitor Chest Strap Gifts For Runners




Runners love stats. Whether they're measuring their step count, time, distance, speed, or heart rate, the idea of constant improvement is central to the joy of running. That desire to beat the personal best, run for longer, or see their body improve with every run, makes it worth putting the trainers on and getting out there.
There are loads of different gadgets out there to measure these things, so you need to know what you are looking for. Some gadgets- like the Fitbit – measure everything, but if you are looking for something more specialized, then the Polar H10 Heart Rate Monitor is the perfect gift.
It accurately measures heart-rate information and sends the information to a downloadable app.
That means the runner in your life can do heart-rate based training exercises and improve their heart health. It tightly fits around the chest, so there is no need for anything annoying on the wrist. It's also waterproof, so you can use it for swimming. This is one of the best gifts for runners that take their stats seriously.
Key Features:
Built-in memory
GoPro Compatible
Enhanced battery life
Fits chests – 22-34 inches
Compatible with Android & IOS
Specification:
Brand

Polar

Model

92061851-P
Bose SoundSport Free Truly Wireless Sport Headphones




Great running is all about rhythm. Once you fall into a rhythm with your steps and breathing, you can run for hours. Music is one of the best ways to get into that rhythm, which is why you see so many runners with their running earphones dangling out their ears and into a device. But having headphones wires bouncing around while you are running can be pretty distracting and even make you lose that all-important rhythm.
The answer: wireless headphones. A solid pair of wireless headphones is one of the best gift ideas for runners because it gets all of that distraction out of the way. The Bose Soundsport Wireless Headphones are a step above most wireless headphone sets. They've been designed with sports in mind. They have sweat and weather resistant earbuds that are designed to fit perfectly, so they can be put in and forgotten.
They also come with Bose's 'Find My Buds' feature in case they get lost out on a jog and have up to 5 hours of battery life from one charge – plus, a charging case that provides an additional 10 hours of charge. Bose has a great reputation for sound quality to uphold and these headphones don't disappoint. 
Key Features:
Sweat/weather resistant earbuds
Comes in 3 sizes
5 hours of play time
Additional charging case
3 color options available
Specification:
Brand

Bose

Model

774373-0010

Weight

0.64 ounces
Tribe Water Resistant Cell Phone Armband for iPhone

If you are looking for an affordable gift for a runner, look no further than the Tribe Cell Phone Armband. At less than $10, you're not going to find a better-value present in this list. The great thing is, smartphones can track all sorts of data that will improve your running experience. There are apps to monitor your heart-rate, step count, distance, time, you name it! You can also listen to music or podcasts and answer calls, all without having to stop.
The Tribe Cell Phone Armband straps around the upper arm and fits any iPhone from the 5 to the 8 and the Samsung Galaxy S9, S8, S7, and S6. It protects the phone from rain and sweat and keeps full touchscreen functionality. It even has a tiny secret pocket to put your house key in, so you don't have to hide it under a plant pot. The materials are really high-quality for the price and it's one of those presents that is actually going to get used. 
Key Features:
Fits iPhone 5-8 & Galaxy S6-S9
Touchscreen functionality
Non-slip wristband
Waterproof
Hidden key pocket
Specification:
Brand

Tribe

Model

AB37

Weight

1.44 ounces
Garmin Forerunner 35 Watch Gifts For Runners

The Garmin Forerunner 35 Watch is a great all-rounder when it comes to measuring your running stats. Its sleek design makes it looks just like any normal smartwatch, but, in fact, this watch is designed purely for runners. Its built-in GPS system uses satellites to track the distance, speed, and route of a run, making it an amazing running companion. It can even track the route under tree cover and there's no need to connect it to a smartphone as the watch's screen can be used to view all the stats (it can still be connected to a smartphone for extra information).
On top of that, it has a state-of-the-art heart rate, step counter, and other activity tracking functions. The high-res screen is designed for optimum viewing inside and out and can even be viewed in direct sunlight. It can still be used as a smartwatch with all the normal functions: smart notifications, music controls, etc. This is one of the best running gadgets on the market and will make any runner want to get out there even more. Our handy guide to the best Garmin watches features more great products like this.
Key Features:
Built-in GPS
24/7 heart-rate monitoring
High-resolution display
Smart connectivity
Specification:
Brand

Garmin

Model

010-01689-00

Weight

1.6 ounces
NextRoller 3-Speed Vibrating Foam Roller

This one's a real favorite amongst personal trainers. If you want to inflict pain on your beloved running partner or friend, the NextRoller Foam Roller is a sure-fire hit. Everyone knows the importance of warming down after a long run, but this product takes it to the next level. It's trusted by athletes around the world and has been featured on CBS, FOX, and NBC. It acts as a personal massage therapist, without requiring any outside assistance. Get this foam roller as a gift and you'll never be asked to rub down those sweaty calves again!
It has a cutting-edge 3-speed vibration that gives the option of a low, medium, or high-intensity massage to give the user complete versatility. It's portable and chargeable so it can be taken wherever it's needed.
Key Features:
3-speed vibration
2 hours of charge
Portable & chargeable
One-year warranty.
Specification:
Brand

NextRoller

Weight

3 pounds
Run Fast. Eat Slow.: Nourishing Recipes for Athletes

Running and nutrition go hand-in-hand. Once runners get serious about their results, they start looking to get the most out of every bite. The right nutrition can make a dramatic impact on running performance. That's why Run Fast: Eat Slow is a really cool gift for runners. This isn't just any cook book, it's written by marathon runner and 4-time Olympian Shalane Flanagan and chef Elyse Kopecky. They've created this amazing list of recipes that prove that food can be great-tasting and still provide the nutrition needed to get results.
This New York Times Bestseller isn't full of salads and protein bars. They show that fat is an essential part of athletic nutrition and stay away from obsessing about proteins and counting calories. All the recipes are designed for different parts of the running process. Some will provide slow-release energy for long runs, whereas some are great for post-run recovery. 
Key Features:
Over 100 recipes
Written by Olympian and chef
New York Times Bestseller
Recipes designed for specific uses
TriggerPoint Foam Massage Ball for Deep-Tissue Massage




If you're struggling to think of a running gift for him or her, why not buy a foam ball? I know it doesn't sound like much, but the Triggerpoint Foam Massage Ball is an awesome running companion. It provides a deep-tissue massage using body weight to apply the pressure. It's perfect for use straight after a run to get the blood pumping around the body and to relieve the tension.
The morning after a long run can be absolute agony without a proper stretch off. This 5-inch ball provides that relief and will prepare the runner to go again the next day. It's designed to cover the large areas and also get into those hard-to-reach muscles. At around $22.50, it's not too expensive, so it could make a great Christmas gift for runners.
Key Features:
5-inch ball
Easy-clean foam
Attractive design
One-year warranty
Specification:
Brand

Trigger Point Performance

Model

303

Weight

5.6 ounces
Zojirushi SM-KHE48AG Stainless Steel Mug

If the runner you are buying a gift for likes to go on all-day marathon runs, they're going to need some more sustenance. Having one small bottle of water isn't going to cut it for a long run. The Zojirushi SM-KHE48AG (catchy-title, we know) is a stainless steel flask that can keep liquid hot or cold for hours, perfect for those all day hill-climbs. The company (pronounced zoh-jee-ROO-shee) started in 1918, making hand-blown glass vacuum bottles, so they know what they're doing.
The great thing about this flask is that it has a specially-designed lid that allows the runner to drink straight from the flask. That means they can get their sustenance without having to stop and lose rhythm. It's quite chunky but could fit in any normal sized running backpack. Plus, it looks fantastic, with a sleek design available in 7 different colors – so it can match their other running gear.
Key Features:
16-ounce flask
Stainless steel
7 color options
Drink straight from the flask
Specification:
Brand

Zojirushi

Model

SM-KHE48AG

Weight

9 ounces
Nutri Ninja Nutri Bowl DUO with Auto-iQ Boost




As we said with the number 7 in this list, nutrition is really important for runners. As they get more into the hobby, they will start to take food really seriously. That's where the Nutri Ninja Bowl Duo comes in. Before we get into the details, this isn't just any normal blender. It's an intelligent blender that has a ton of auto settings – so after the ingredients are added, the blender does all of the work. The blender can blend, pause, and pulse without any interference, leaving the perfectly blended drink afterward.
It also comes with Nutri Ninja's Pro Extractor Blade system that can easily blend its way through ice, seeds, skin, and stems, so that all those hard to reach nutrients can be accessed. Plus, it has multiple plastic tops for storing all that blended goodness. This product provides an excellent way to bring more nutrients into the diet and improve running performance.
Key Features:
1200 watt
Auto-IQ technology
Pro extractor blades
Multiple plastic tops
Specification:
Brand

SharkNinja

Model

NN102

Weight

6.14 pounds
Rockay Accelerate Anti-Blister Running Socks

Blisters are one of the most common complaints from runners, especially when they're doing long distances. No matter how many plasters they stick on their feet, they will still end up with painful blisters that put them out of action. Fortunately, the Rockay Accelerate Anti-Blister Running Socks are designed to put a stop to it. Made in Europe, these socks are made from organic merino wool that has natural anti-odor properties and prevents blisters, rubbing, and foot odor.
$16 might seem like a lot of money for a pair of running socks, but they are guaranteed for life, so you know they will last. They've been tested for maximum durability to make sure they are suitable for long-distance running and obstacle courses. They could make an awesome present for a marathon runner.
Key Features:
Made from organic merino wool
Guaranteed for life
Anti-odor properties
Tight & snug fit




These days, there are so many accessories for running, it's really a matter of personal opinion. Some runners like to take everything they could possibly need, whereas some like to run with as little as possible. If the runner you are buying a gift for falls into the second category, then the SPIbelt Running Belt could be the perfect gift. It's a tiny utility belt that fits around the waist and stores only the essential items on a run.
It's designed so that it doesn't bounce around on a run, letting the runner maintain the perfect rhythm without any distractions. They do this by using stretchable spandex and soft elastic. The pocket is expandable and will fit even large smartphones, including the larger iPhones. Plus, it comes in a huge variety of colors, so you'll be spoilt for choice. Find more great products like this by checking out our guide to the best weightlifting belts.
Key Features:
No bounce design
Stretchable pocket
Fits large phones
Large color choice
Specification:
Brand

SPIbelt

Model

SPI_10001_BLKTRQ

Weight

4 ounces
Elite Muscle Roller Stick

This is a similar idea number 6 and 8 in this list. It's yet another way of relieving those tired muscles after a long and grueling run. It is super important to stretch off and massage the muscles that hurt the most, or that pain will get worse as they heal and make it impossible to run again. Proper recovery is essential to improved performance. The difference with the Elite Muscle Roller Stick is that it is a stick that you hold in your hand. That means you can use your body weight in a different way to massage the muscles.
It's also super compact which makes it great to take on long runs, or for use after a long gym session. The company says that they are so confident about the product that you can have your money back if it doesn't become your new best friend.
Key Features:
Massages muscles
Long stick shape
Compact & portable
Money-back guarantee
Specification:
Brand

Elite Sportz Equipment

Model

MS22

Weight

8 ounces
Adidas Men's Rockadia Trail Running Shoe

Now, we had to feature a pair of running shoes somewhere in this list. It's an obvious present for a serious runner because it can make such a huge difference to their performance. The Adidas Men's Rockadia Trail Running Shoes are one of the best. They feature an air mesh fabric on the top of the shoe which gives the runner breathability, as well as rugged traction to help them in off-road situations. They are really designed for off-road running but will work just fine on any surface.
Adidas has been perfecting the running shoe for years and it really shows. This fantastic shoe will make the runner feel like they're gliding through clouds. This is the perfect running gift for men. Another great option are Gore-Tex running shoes so make sure you check them out as well. 
Key Features:
Air mesh fabric
Rugged traction
Breathable
Multiple colors
Specification:
Brand

adidas

Weight

12 ounces
CW-X Men's Stabilyx High-Performance Compression Sports Tights




Running fashion isn't always the most forgiving, and that's certainly true of the CW-X Stabilyx High-Performance Tights. But what is given up in style, is more than made up for in performance. These tights are made from 100% spandex and will allow them to run like they're wearing… nothing at all (one for the Ned Flanders fans).
The spandex supports the lower abdominals, hips, and channel the power through the core. That means that the runner is getting the most out of every movement. The support given by these tights is unmatched. You may also like to check our guide to compression socks, for more great items like this.
Key Features:
Double-reinforced waistband
Supports the leg muscles
Supports the knees
100% spandex
Specification:
Brand

CW-X

Model

225809A

Weight

2 pounds

What do you get the runner that has all the gear? They have all the clothing, running jacket, a top-of-the-range smartwatch, and the perfect running backpack. But what they probably don't have is the Born To Run book. In this national bestseller, award-winning journalist Christopher Mcdougall explores the secrets of the Tarahumara Indians, who can run for hundreds of miles without rest or injury.
The riveting narrative makes this book an easy read as it follows Mcdougalls journey from injured runner to a climactic race in the Copper Canyons of Mexico. It will inspire any reader to get out there and do what they were born to do…. Run.
Key Features:
National Bestseller
302 pages
Available in paperback and hardback
Zensah Smart Running Gloves with Touch Screen Feature



Running isn't just for the summer. Most serious runners will want to get out there whatever the weather, so it's important that they have the right gear to keep them warm. The Zensah Smart Running Gloves will keep those fingers warm on those long winter runs.
They are designed so that smart devices can still be operated without taking the gloves off, which is perfect for when they need to change a track or answer a call. Plus, they have reflective strips on them for increased visibility. The gloves are made out of innovative silicon which grips on the palm of each glove. They've even added a microsuede thumb for nose-wiping!
Key Features:
Touchscreen compatible
Reflective strips
Made from silicon
Nose-wiping thumb
Specification:
Brand

Zensah

Model

6300-P

Weight

1 pounds
Sign Up Now
GET THE VERY BEST OF GEARHUNGRY STRAIGHT TO YOUR INBOX