Best Waterproof Running Shoes In 2021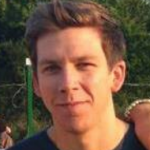 This product guide was written by Jordan Carter
Published
February 5, 2019
Support us! GearHungry may earn a small commission from affiliate links in this article.
Learn more
If you're not the kind of person who lets a little bit of rain, sleet or snow dampen their spirits or stop them from getting out and having a run, then you have definitely come to the right place. Even more so if you are looking to upgrade your current waterproof running shoes for a new pair that are better suited to that inclement weather and uneven terrain. Come rain or shine, puddles or muddy trails, we've made a list of our favorite kicks that will have you on your marks, get set and certainly ready to go, even if the weather outside is frightful! You are no fair weather runner! You are dedicated to your sport, passionate about your pastime and with all the right gear and especially the best waterproof running shoes on your feet, you can still hit the sidewalk whenever the mood strikes you. So stick around and take a look at today's product review as we take you through the best waterproof running shoes we could find. Hopefully, the perfect pair for you will be among our runners and riders! Let's go ahead and check them out.
The Best Waterproof Running Shoe
Waterproof Running Shoes Buying Guide
How We Chose Our Selection Of The Best Waterproof Running Shoes
We used a number of criteria when pulling together our recommendation of the best waterproof running shoes, one of the most important of which was protection. The quality of all the running shoes which made it onto our list was a given, but we also ensured that they were all well stitched together to provide a truly waterproof finish. Running in the elements requires more protection than usual, and even a little bit of moisture can cause huge problems, so the best waterproof running shoes really do need to be water-tight but also incredibly breathable.

We also looked at the materials used in their construction. Again, water resistance is key along with breathability, and there's no better fabric than Gore-Tex when it comes to fulfilling both these important functions. Breathability can sometimes be comprised for the sake of making something truly watertight but with Gore-Tex which a microporous, air can still flow freely but water is kept out. The best waterproof running shoes also need to be wind resistant too and protect your feed in all kinds of adverse weather conditions.
Weight was also a factor in determining our short list of running shoes. Just adding even a small amount of weight may well make a shoe more stable but it can compromise speed and efficiency, so we looked at which shoes had the benefit of being waterproof while still being lightweight and responsive too. In order to do that, brands carefully choose the right materials to deliver the protection from the elements that you require, but that won't add more than a few ounces to your shoes.
Besides quality, construction, materials, and weight, we also looked at consumer reviews and feedback as this is always the best and more realistic evaluation of whether a running shoe really is waterproof and fit for purpose. Alongside those reviews and feedback, we also ensured that our guide offered a real cross-section of representative brands from within this popular category as well as a range of affordable and attractive price points. Quality needn't always be expensive, but when it comes to construction and materials, there can be no compromising if you do genuinely want the very best waterproof running shoes.
Features To Look For In Waterproof Running Shoes
There are plenty of features to be on the lookout for in a pair of waterproof running shoes so let's take a look at some of the more important ones to consider before you drop some cash on your next pair of winter kicks.
Water Resistance v's Water Proof - This might seem like a subtle distinction, they've both got the word "water" in the title after all but rest assured there is an important difference between the words resistant and proof when used in conjunction with those winter running shoes. Resistance means complete protection from the elements whereas the latter will only provide brief not prolonged exposure to water. So if you do intend hitting the roads on trails when it's lashing it down, look for water resistance not waterproof trainers.

Advanced features - Sometimes less is more, and it doesn't always pay to go for a pair of trainers that are literally stacked with advanced features that you really won't benefit from. Tempting as it might be to splash your cash on the most expensive pair of waterproof trainers your budget will allow, you need to be investing in a pair of trainers that suit the kind of running that you regularly do. There's no point getting the most advanced trail trainers with super supportive lugs if you only ever run on the roads. The best idea is to keep your shoe selection simple rather than overpaying for something that you just won't get the benefit from. That said, if you do like to mix up your running and navigate a whole host of surfaces from asphalt to concrete, grass to a rocky trail, then make sure you pay attention to the type of toe and midsole that your shoes come with.
Support - How often do you regularly run? If you are hitting the sidewalks and the parks a couple of time a week, then you need a shoe that has plenty o cushioning and support and not just offers waterproof protection. Think about the anatomy of your foot too and make sure that you go for something that is suitable if you have a high or low arch for example. It's a good idea to have your gait professionally assessed before you invest in an expensive new pair of running shoes to ensure that you're not compromising your form by wearing the wrong fitting runners.
Breathability - Choose a pair of trainers that will allow your foot to breath. Look for nylon mesh which is a great fabric which enables your foot to stay both dry and cool. Ideally you want sweat to escape, but you don't want moisture to penetrate; otherwise, you run the risk of developing every runner's worse nightmare, blisters! So make sure that you don't end up compromising on the breathability of your running shoes in order to get the water resistant you need.
Tough and durable tread system - Depending upon the types of surfaces that you intend running on, you need a tread or lug that can fully support you. If you are a suburban runner only you want plenty of shock absorption but a smooth and stable ride that will assist you as you pound those paved surfaces. If you prefer to do your running off road or tackle trails, then you should be considering an off-roading running shoe that has plenty of traction support and a tread that can tackle soft as well as hard and uneven surfaces.
Cushioning and comfort support - Look out for EVA foam cushioning, primarily through the mid-soles which will help with shock absorption and prevent unnecessary strain on the body and joints. The type of cushioning you go for should be determined by how you run too, so it's' worth getting a gait assessment. If you overpronate for example when you run, then you need more stability n the midsole which will help prevent your foot from rolling inwards. Keep in mind though that motion control shoes can be heavier in construction, so it's essential to get the balance between the right amount of cushioning and support plus flexibility.

Sockliner - The removable pad of foam inside your trainers, customarily made from EVA cushioning, is also an important feature worth considering. The inside of your shoe should be cushioned perfectly to the contour of your foot for that ultimate "fit like a sock" feeling. The sock liner is what is responsible for providing your running shoe with its geometry and comfort, along with arch support should you require it. We recommend that you pay attention to how the sock liner both fits and feels.
Consider the Flex Point of your running shoes. -  Ideally, a well designed running shoe will flex along with your toes and bend at the same time. If you have a toe box that it is too rigid, this may cause discomfort.
The best!
Gear, gadgets & stuff for men
Straight to your inbox