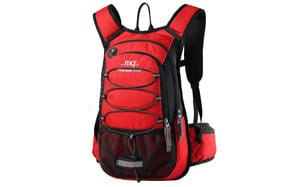 Mubasel Gear Insulated Hydration Backpack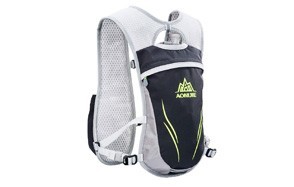 TRIWONDER Hydration Pack Backpack 5.5L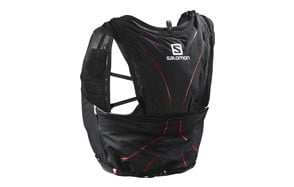 Salomon Advanced Skin Backpack (12 Set)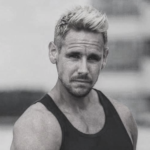 If you're serious about running, you need the right gear.
You've got the expensive running shoes, you've got your Fitbit or Apple Watch on your wrist, and you've got the matching running clothes. The only thing you're missing is the perfect backpack, to carry your water and anything else you might need. Now, you can't just take any old backpack out running with you. If you grab your old college backpack, it's going to be bouncing around all over the place and completely ruin your rhythm. It can also cause damage to your back and shoulders if you don't have the right pack.
The backpacks in this list are the best running  backpacks money can buy. They spread the weight evenly across your back and provide clever ways of storing your valuables and hydration equipment. The right running backpack is the piece of sports equipment that you really can't do without.
The Best Running Backpack
Running Backpack Buying Guide & FAQ
How We Chose Our Selection of Running Backpacks?
There's a lot to consider when you're looking for the perfect running backpack. It's not as simple as just chucking on a backpack and going for a run – you need it to be your exercise companion. It has to hug your body, keep you hydrated, stop you overheating, and even make you look good. That's why we came up with a stringent set of criteria to pick the best 10 running backpacks:
Quality - You want your pack to last. That's why we only picked backpacks and hydration packs made from high-quality, lasting materials. If you are using it regularly, your pack is going to be faced with a lot of movement, sweat, and bad weather, so it needs to be up to the job.
Brand– There are certain brands in the running backpack industry that you can trust. CamelBakis a pioneer, whilst brands like Ultimate Direction and Osprey are coming up with some excellent new developments. We have only chosen packs from brands you can trust.
Reviews – You can tell a lot from Amazon reviews. Never before has it been easier to determine the real quality of a product, because now you have hundreds of customers telling you! We researched these reviews and made sure these backpacks were loved by the people.
Price – You get what you pay for. If you are really serious about your running pack or hydration backpack, you can spend the money and get the best, but we've also tried to include some cheaper (and still awesome) options.

Features to Look for in Running Backpacks
Capacity–This is different for everyone. If you are a casual runner, you might not need to carry a lot with you. Whereas, if you are running up mountains or doing marathons, you might need to take some more equipment. You need to take into consideration your personal requirements. Lay everything you take – or want to take – running on a table and it should give you a good idea of how much space you need. Some packs come with clever storage solutions for phones/wet gear/ valuables/hydration equipment. Most running and hydration packs state their capacity in liters, but don't get confused if the pack has a water bladder system, as this will also be in liters. For reference, a large bottle of Coca-Cola is 2 liters.
Size–Not to be confused with capacity (how much your bag can carry), size is another thing to consider altogether. Most of the backpacks on this list have systems that stop them from bouncing around when you're running, but a large bag can still be a nuisance if you aren't careful. Another thing to consider is how large your back and shoulders are – a backpack might look small in pictures, but if you have a small frame, it could still end up too large. Check the dimensions of the backpack and measure it out with a measuring tape before you buy.
Material– Material is important when it comes to picking the right running backpack. All of the backpacks on this list are made from high-quality, lightweight materials, like nylon and polyester mesh. That means that the overall weight of the pack is kept down, but the materials will last a long time and put up with the inevitable wear and tear that comes with sports.
Design – There are a few different designs available in our Top 10. Again, this is really personal preference and will depend on your specific requirements for a running backpack:
The classic backpack shape - like the Osprey Raptor 14- gives a lot more capacity than other designs, but doesn't hug your body as well. Perfect for use in different sports and for runners who need to carry extra gear.
The vest shape - like the Salomon Advanced Skin Backpack- provides a very tight, comfortable fit that makes you feel like you aren't wearing a backpack at all. These packs often have clever storage solutions in the front sections, but less capacity in the back.
The V shape – like the CamelBakHydroBak Hydration Pack – is really exclusive to CamelBak hydration backpacks. They offer limited storage space but are the leaders in hydration technology.
Breathability – The last thing you want on a run is for your backpack to be too hot and cause your body temperature to rise. This can cause a loss in performance and, ultimately, cause you to become dehydrated (which kind of defeats the objective of having a running backpack in the first place). All the backpacks in our Top 10 have breathable fabrics which allow air to reach your body, keeping you cool.
Waterproofness – Your backpack is probably going to encounter a lot of moisture in its lifetime: rain, sweat, spillage from your bottle, or all of the above.  That means you need to choose a backpack that is made from a waterproof, or at least water-resistant, material. All of the packs on this list are water-resistant and some of the bags having waterproof compartments for wet gear. This is an especially important consideration if you live somewhere where it rains regularly.
Straps– The quality of a backpack's straps is a good measure of the overall quality of the product. Osprey have particular high-quality straps and locks, but all the other bags in this list are strong contenders. You need to buy a bag with adjustable straps, so you can tailor the pack to your body shape. This will stop it from moving around when you're on the move and keep it tight to your body. The Ultimate Direction Ultra Vest has straps that you can adjust at high speeds, so you never have to stop to adjust.
Added Compartments – The chances are, you aren't going to be carrying anything too bulky when you're out on a run. That's why you should look for clever spaces to carry the small and valuable items, like your phone. Most of the backpacks in this top 10 have lots of clever storage solutions.

Rules to Follow When Running with a Pack
Make Sure it Fits–Whatever you do, don't go out running with a bag that doesn't fit perfectly. It could really damage your back and cause problems further down the line. Do your research and buy a bag that is suitable for your body size and shape. Then adjust it until it hugs your back and shoulders and the weight is evenly distributed. Most companies will take refunds and provide you with the right size if you get it wrong.
Don't Go Too Hard, Too Quick– Like with any new running equipment, you shouldn't test your new bag out on a marathon. Go for a couple of short, easy runs and see how the bag works for you. Then, build up to the longer, more difficult runs. This is especially important if you haven't run with a backpack before.
Improve Your Back Strength – You are about to start running with a whole new weight on your back. You can train your back to improve its strength and prepare it for this new pressure. Back exercises include barbell deadlifts, wide-grip pull-ups, and rowing machines. It is definitely worth adding some back exercises to your workout regime before running with a backpack. If you don't work out in the gym, you can build up your back strength by starting with a small load in your pack and gradually increasing the weight.
Take Recovery Seriously – Again, it's important to remember that your back is taking on a whole new pressure, so you should take the recovery period seriously. Stretch your back down after running and release the pressure built up in your shoulders.
Don't Compete with a New Pack– If you're a competitive runner, you really need to test out your new pack. It could affect your performance, or even cause injury if you aren't careful. Work your new backpack into your training regime and make sure it's the perfect running partner for you.
Hydration Basics for Trail Running
Staying properly hydrated is the key to a successful and comfortable run. There's a fine line between underhydration and overhydration, so you need to know how much to drink. Here's a basic guide on how much to drink before, during, and after a run:
Before: Drink 17 – 20 fluid ounces of water in the 2 hours leading up to your run. If you can, space this amount out over the 2 hours instead of drinking in one go.
During: Drink 5-10 fluid ounces (a couple of large sips) every 15-20 minutes of your run.
After: Drink 17-24 fluid ounces of water for every pound of weight lost during the run. This requires you to weigh yourself before and after the run.

Hydration Bags vs Water Bottles
Hydration Bags
Advantages
Easy to use – The perfect way to stay hydrated without having to open bottles or fish anything out of your bag.
Easy to store – If you buy a hydration backpack, it's really easy to store your hydration reservoir and doesn't get in the way on a run.
Fast – If you care about your personal best, you don't want to slow down for anything. Hydration packs provide the perfect way to stay hydrated whilst keeping up your pace.
Less environmental impact – No need to throw away plastic bottles. Your hydration bag will last for a long time and reduce your carbon footprint.
Disadvantages
Hard to refill –Some hydration packs have been known to be difficult to refill. If you are halfway through a run and want to refill your reservoir you will have to take it out of the bag and open it.
Easy to damage – Some cheaper models are easy to damage, especially at weak points like joints and connections.
Maintenance – You need to wash and dry your hydration system after every use, otherwise you will end up with mold in the reservoir and tubes.
Water Bottles
Advantages
Cheap – You can pick up a water bottle for next to nothing. That can make it a much cheaper option than a hydration bag.
Easy to dispose of – If you use plastic water bottles, you can dispose of them after every run and save on washing up time. Although make sure you recycle properly!
Disadvantages
Awkward – When you are deep into a long run and your body isn't working properly anymore, opening up your water bottle can be a real challenge.
Wasted water – Again, when you're fatigued it can be easy to spill water. You don't want to waste your precious water!

Running Backpack FAQ
Q: What is a Running Backpack?
A: A running backpack is a backpack designed specifically for running or trail racing. There are often designed to hug your body more than a normal backpack and have some way of holding water, either in water bottles or a reservoir. Some general sports backpacks – like the Gregory Mountain Products Miwok 18 Liter are suitable for running, even though they are not designed exclusively for the purpose.
Q: Is water resistance important in a Running Backpack?
A: Yes. Whilst running, your backpack could come into contact with lots of different types of moisture – sweat, rain, drinking water – so your pack needs to be made from water-resistant materials.
Q: How to clean your Running Backpack?
A: You can clean it down with water and a cloth and then leave it to dry. Your backpack may start to smell due to sweat. If it does, you can treat it with a sweat-eating bacteria product like Envii Kit Fresh.
Q: Will my shoulders get tired on carrying the pack?
A: You may experience some added fatigue from carrying a backpack, but this will soon go with experience. If the backpack is well-fitted to your body, you shouldn't experience much-added tiredness.
Sources:
6 Rules to Follow When Running with a Pack - The Outdoor Edit