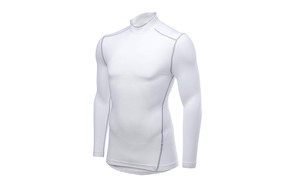 Under Armour Men's ColdGear Fitted Mock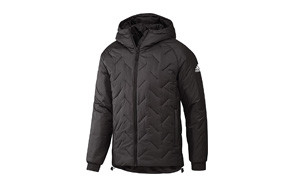 Adidas Men's Winter Running Jacket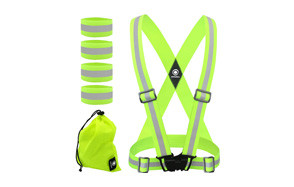 High Visibility Reflective Vest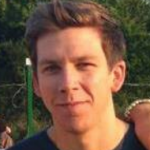 Winter running is not for the faint-hearted or for those of you lacking in discipline. The dreary winter months in many countries can be cold as well as dark and dragging your backside out of bed when it's pitch black outside, and there's a layer of frost on the sidewalk certainly isn't everyone's cup of tea! Motivation can be hard to find, or you may swap your usual 5-miler for a session indoors on the treadmill. As the old saying goes though, summer bodies are made in the winter, so a drop in mercury and the absence of Mr. Sunshine are no excuse for letting your regular workout routine go out the window. Nor is not having the right gear a valid reason for hanging up your running shoes either! With the proper clothing and accessories for the job coupled with a winning attitude to match, you can continue to safely and warmly run throughout the winter months even when Mother Nature is at her most punishing. Winter running is all about layering and knowing which strategic pieces to invest in. It's easy to take items off if you get too warm and tie them around your waist or stuff them in your pocket but forget your winter running gloves or a windbreaker and you're in for a world of pain and frostbite where you want at least! So let's take a look at some of very best winter running gear that will keep you both warm and dry from head to toe.
The Best Winter Running Gear
Winter Running Gear Buying Guide
Luring yourself out of the comfort for your home when the temperature drops can be challenging so here are our top cold weather tips to make the best out of those chilly winter training sessions.

Tips For Running In The Winter
Consider running with a buddy or joining a club rather than going solo, that way you will have more encouragement but also be under an amount of peer pressure not to bail just because there are a few flakes of snow falling from the sky!
Make sure you invest in the correct shoes for the winter. You need to be warm and dry plus go for something that has more traction and support. Ideally, you want a pair of running shoes which feature Gore-Tex uppers and good lugs on the soles.
Dress appropriately and go for easy to remove thin layers made from technical fabrics rather than anything too thick that's not breathable or moisture wicking.
Be safe and be seen. Also, ensure that you have some reflective lighting either incorporated into your garments or consider wearing an illuminated high visibility vest or a headlamp.
Make sure that you properly warm up first before you start pounding the sidewalks. Your muscles need to be warm to avoid any injuries or strains which are more prevalent in colder weather.
Cover up those extremities and make sure you are adequately protected from the wind. Gloves, a hat, and a high neckline are all recommended.

Running in winter should be about maintenance rather than speed so don't give yourself too much of a hard time if you are off your usual pace. Consistency and just committing to getting out there are what matter.
Quickly get out of your clothes post run to avoid catching a chill. Even if your clothes are moisture wicking, get changed, relax and give yourself a big pat on the back for making it out.