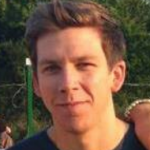 When it comes to the sport of running, it's the little things that can really make a difference to your overall performance. If you are training regularly or covering off long distances, then your comfort in order to support endurance will be of paramount importance. Whilst of course your trainers are a crucial piece of equipment and will probably be your biggest and most carefully considered investment, don't overlook the humble sock. Wear the wrong ones at your peril! You'll have the blisters and the aching arches to show for it! A good pair of socks will be your friend, a great pair of technical running socks will enhance your performance and be your training ally. Let's review some of the best running socks around and the reasons why we recommend you invest in a pair; or six!
The Best Running Sock
Running Socks Buying Guide & FAQs
How We Chose Our Selection of Running Socks
We considered all of the essentials when pulling together this guide. Performance is clearly important but so too is style and budget. So we've pulled together a cross section of socks that will cater for the casual as well as the competing runner.
There are of course all kinds of different categories of running too and if you run trails rather than the road, your requirements are likely to be slightly different. Again, we've attempted to pull together a comprehensive selection to tick lots of different boxes.

Not everyone likes compression but some of you might need extra support. Some of you might even prefer to do your running at night so could benefit from a pair that feature luminous patches. Others of you might be looking to make a bold statement! Whatever your needs, hopefully our selection has something to suit and that will help give you happy feet!
Features To Look For In Running Socks
There are more features to consider in choosing the correct technically supportive running sock than you probably ever imagined. It's not just about the colour and design or even the material. There are so many additional extras that can turn your athletic sock into a valuable ally in your pursuit of sports excellence. A good sock will support you, a great sock will help you smash your personal bests. Yes, really, the correct socks really are that important. You're going to want to look out for some of the below features:
Comfort
Moisture-wicking properties
Material
Design
Fit
Cushioning
Height
Durability
Additionally, you want to invest in a technical sock that can offer Arch Support as well as Ankle support. If you are regularly running long distances this becomes critical. Lycra is often used to help keep the sock in place whilst you are running and to provide that extra bit of comfort and support to your arch. The same again for around your ankles which really can take quite a pounding if you're are hitting the roads frequently. Think about the pressure that goes through your ankles. Surely it makes sense to ensure they have some extra protection.
Also look out for anti-blister technology. You'll be thankful for it as every runner knows, blisters can be a nightmare and seriously hamper your progress and performance. Chaffing and rubbing, causing friction to an area that is already sensitive, can end up putting an end to your run. So look out for a technical sock that has two layers of fabric that run against each other, rather than against your delicate skin.

We also recommend you take a look at a seamless pair of socks as again, this is going to help minimise awkward chaffing.
The other major feature of a running sock to consider is compression technology. Whether its an ankle or longer length sock, many come with gently compression which help to improve blood circulation. Don't underestimate the importance of this, especially again for those of you who run longer distances or more intense bursts of activity too. Compression socks have been proven to improve endurance, performance and to boost recovery times so they are well worth looking at if you are dedicated to your sports performance.
Running Socks FAQ
Q: How are running socks different from your casual socks?
A: Anyone who is dedicated to the sport of running, especially longer distance running, will know only too well the value of a decent pair of technical running socks. They are nothing at all like a regular pair of socks. Whilst yes, they still keep your feet warm and dry, they will have additional features to ensure the most comfortable of rides. Most importantly they will have been designed to prevent blisters. Oh yes, blisters and missing toe-nails!The very obvious signs that you run a lot.
As we touched upon above in the features to look out for in your running socks, one of the key differentiators will be the presence of compression technology. The compression could be at the ankles, calves or shins and feature in both ankle and longer length socks. Serious runners swear by the positive virtues of compression for helping them running further, for longer and in better times and overall more comfort.
A running sock will probably differ in that its likely to have additional protection too. Think about it, your feet and ankles are going to be taking quite a pounding. So look out for extra padding across the areas of contact, like the toes, heel and ball of the foot. That way, your sports socks almost act like shock absorbers, minimising some of the overall impact.
Q: What is the best material for running socks?
A: The fabric constitution of a technical running sock is absolutely critical and is one of the key components setting a running sock apart from a casual one. Whilst you might opt for a cotton sock with your dessert boots, what you probably never realised is that whilst they are undeniably comfortable, a cotton sock actually holds onto moisture. Not good when you are running. In the colder winter months this can cause your feet to get unnecessarily cold and in the summer will lead to blisters. So it's important that an athletic sock designed to fulfill a technical function is made from the right moisture wicking fabrics that will draw moisture away.
Another top tip from running pro's it to regularly change your socks too. In fact, really you should be wearing a fresh, dry pair every time you exercise so stock up on your recommendations and get yourself a good sock stash!. You shouldn't just be wearing your technical socks for the obvious activities like running and cycling only. Ideally for any exercise be that aerobics, spin, a gym workout or even a hike, a technical sock will allow you to put your best foot forward and help keep your feet fresh.
When it comes to choosing of fabrics there are plenty so let's take a look at a couple of the options you need to look out for.
Natural fibers -  opt for something with a superior construction, like a fine merino wool. Naturally breathable and moisture wicking, they are also anti-bacterial too so no need to worry too much about sweaty stinky feet! I'm sure your other half complains enough already about your trainers without having the added issue of sweaty socks to deal with too.
Polyester and Nylon – popular and budget-friendly options. Moisture wicking and breathable but also fairly durable too so should be longer lasting than a natural fiber sock over time.