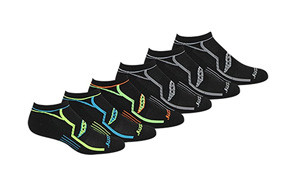 Saucony Performance Comfort Running Socks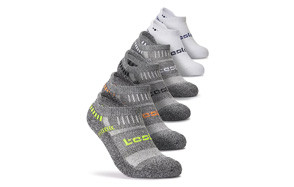 TSLA Comfort Socks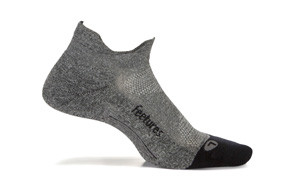 Feetures Elite Running Socks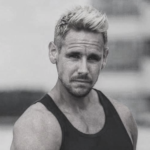 When it comes to the sport of running, it's the little things that can really make a difference to your overall performance. If you are training regularly or covering off long distances, then your comfort in order to support endurance will be of paramount importance. Whilst of course your trainers are a crucial piece of equipment and will probably be your biggest and most carefully considered investment, don't overlook the humble sock. Wear the wrong ones at your peril! You'll have the blisters and the aching arches to show for it! A good pair of socks will be your friend, a great pair of technical running socks will enhance your performance and be your training ally. Let's review some of the best running socks around and the reasons why we recommend you invest in a pair; or six!
The Best Running Sock
Running Socks Buying Guide & FAQs
Comfort - This can only be provided by top quality material and a product that provides a great fit for everyone. Also, running socks that have extra padding will provide for great cushioning and contribute ultimately to comfort.
Moisture-Wicking Material - Brands will specify this for their product, this will go a long way in protecting your feet from collecting moisture inside the shoes.
Thickness - It is always good to consider thickness when purchasing running socks. Too thick socks might be uncomfortable but too thin socks may not provide enough protection.
Compression - Adequate compression in socks will increase blood flow throughout, ultimately protecting your feet from blisters and injury in the long run. Compression should still be comfortable and not stiff.
Arch Support- Adequate arch support in socks will contribute to comfort and protect your feet from pain due to running or walking for a prolonged period.
Anti Blister Technology- Anti blister technology is very important in running socks for athletes because they are constantly on their feet. Blisters lower performance and bring about pain and soreness; investing in socks that can prevent will go a long way in increasing performance.

Running Socks FAQ
Q: What is the best kind of socks to wear while running?
A: Compression socks should be the go-to of every athlete. Also look for added bonuses such as moisture-wicking, breathability, ant-blister construction, and comfort, which will all contribute to allowing you to reach peak performance while running.
Q: Do running socks make a difference?
A: Running socks make all the difference considering they are designed specially to cater to your feet during prolonged and strenuous exercise. You will see a difference in compression and padding that regular socks will mostly not be able to provide.
Q: Are thick running socks better?
A: Not necessarily. Extra thickness may result in nothing more than bulkiness in the shoes and sweaty feet. Unless you plan to wear thicker socks without shoes it is always best to settle for socks with an adequate amount of thickness, so that they are light and airy while in use.