Best Running Socks in 2022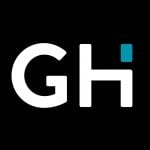 This product guide was written by GearHungry Staff
Last Updated
June 11, 2018
GearHungry Staff
GearHungry Staff posts are a compilation of work by various members of our editorial team. We update old articles regularly to provide you the most current information. You can learn more about our staff
here
.
GearHungry may earn a small commission from affiliate links in this article.
Learn more
When it comes to the sport of running, it's the little things that can really make a difference to your overall performance. If you are training regularly or covering off long distances, then your comfort in order to support endurance will be of paramount importance. Whilst of course your trainers are a crucial piece of equipment and will probably be your biggest and most carefully considered investment, don't overlook the humble sock. Wear the wrong ones at your peril! You'll have the blisters and the aching arches to show for it! A good pair of socks will be your friend, a great pair of technical running socks will enhance your performance and be your training ally. Let's review some of the best running socks around and the reasons why we recommend you invest in a pair; or six!
The Best Running Socks
Saucony Performance Comfort Running Socks
Saucony are well established when it comes to delivering high performance products with supreme comfort and support. Saucony Performance Comfort Running Socks deliver on so many levels with their moisture management system, meaning your feet stay dry no matter what extremes you push yourself to. With their additional mesh air venting and localised arch support, they provide critical comfort no matter how tough your training regime. The cushioned sole acts like a shock absorber so you can go hard and smash those goals and distances without worrying about over aching arches the next day. Fully machine washable too, they're a great choice or gift for runners amongst you. They're also pretty stylish looking too.
Key Features:
Run dry moisture management system
Mesh ventilation system for enhanced airflow
Arch compression engineering for stabilised support
Supremely comfortable cushioned sole
Durable and reasonably priced
Balega Hidden Comfort Running Socks
All Belega running socks are technically engineered using the company's proprietary DryNamix moisture management system. What that means for you is that your feet are kept cool and dry at all time with the maximum amount of free airflow. No hot sweaty feet with these seamless socks on your feet. They have of course been race tested so you can be confident of their reliability under pressure. They feature an extra deep heel pocket to ensure that they fit to perfection and won't end up sliding under your foot whilst you're out on a long run. They're classified as a medium volume construction meaning they provide support without compromising on flexibility. They are also available in all the colors of the rainbow! With their 200-needle count fabric these are like the equivalent of the finest bed linen but for your feet.
Key Features:
Heel tab to prevent sock slippage
Seamless comfort toe closure
Structured and supportive elastane construction
Luxurious feeling under sole cushioning
Medium volume construction
Specification:
Brand

Balega

Model

410014

Weight

2.4 ounces
Physix Compression Running Socks
Physix running socks epitomise performance and design. Compared to most technological athletic sock, these are offer exemplary levels of advanced functionality to support you as a serious runner. First up they've been designed with gradient compression so they will totally support your feet as you push your body to its limited. They've also been engineered with what the manufacturer says is supreme arch to ankle technology that will be hard to find in other brands of sports socks. What that all means for you is a boost in circulation and continual oxygen blood flow that will encourage and support you in your goals to go harder, faster and for longer. Designed for comfort and support these really are the ultimate runner's socks. The high level of compression also makes them a great option for any regular long haul flight takers too. Built for durability but very much engineered to provide unparalleled levels of sports performance.
You may also like some of these winter running gloves that will keep you warm. Check out our list.
Key Features:
Anatomically designed
Optimised Achilles tendon protector
Moisture wicking all day comfort
Sport Active Heel Fit
Seamless non irritating toe design
Metatarsus assisted arch compression stabilisation
Specification:
Brand

Physix Gear Sport

Weight

2.1 ounces
Asics Low Cut Cushion Socks
As you'd expect from Asics, Low Cut Cushion socks offer excellent levels of performance combined with comfort, support and supreme breathability. All that means that no matter what your sport, you can be sure that these socks will support your goals and help you challenge yourself further. Theyfeature a soft sole cushioning which, alongside their seamless toe construction, eliminates bulk and ensures these socks are stream line and a great easy fit. Of course they feature a moisture management system as you would expect from an Asics technical performance sock. They're breathable with plenty of knit-in mesh for added on board ventilation. No excuses for a poor performance when you are wearing these socks. They're been thoughtfully constructed to absolutely support you to excel.
Key Features:
Plush soft sole cushioning for added comfort
Moisture management system
Knit-in mesh for ventilation and breathability
Seamless design construction
Won't chafe, irritate or blister your feet
Specification:
Brand

ASICS

Model

ckzk2361m

Weight

1 pounds
Rockay Athletic Anti-Blister Running Socks
For athletes who are constantly on their feet and need a product to rely on, Rockay has provided the running socks of dreams, created to cater to your feet in every day possible. The Accelerate Anti-Blister Running Socks for Men and Women boasts of specialized properties such as complete protection against blisters, arch compression, and breathability It is also extra durable even when being used in the harshest conditions. This is all made possible with high-quality organic merino wool and ventilation constriction.
Trusted worldwide as a provider of top-notch products, Rockay creates its products while keeping in mind all the needs of the professional athlete. This product has been specially tested for running, walking, hiking activities or any activity at all where you need your feet in ultimate shape. Despite carrying a hefty price these socks are an investment as they continue to work great after several machine washes.
These socks are widely enjoyed by users for reasons such as great fit, style, comfort and elite construction. Enjoy a comfortable, moisture and blister-free experience like most customers can already attest to with every purchase of this product.
Key Features:
Anti-blister properties
Moisture-wicking construction
Powerful compression
Seamless construction
These TSLA Comfort socks are intelligently designed to offer plenty of support for a runner's needs. If performance is important to you then you will love these no show socks which have extra cushioning in the heel and the toe for your added protection. They almost act as internal shock absorbers allowing you to run harder and longer without compromising on form. The strengthened heel tab ensures the socks, whilst of a no show design, aren't so low that they'll just slip off your foot meaning annoying adjustments half way home. Tesla's stay where they're intended; right on your feet. They also have a breathable mesh venting system so air is distributed whilst you are running and doesn't become trapped leading to an over-heated or sweaty foot. High performance in function but supremely comfortable to wear.
Key Features:
Low cut no show design
Breathable mesh airflow construction
Shock absorption style sole for superior support
Arch compression banding for stability
Multiple colors available
Specification:
Brand

Tesla

Model

US17031_TMMZS04_PR

Weight

3.2 ounces
Feetures Elite Running Socks
The Feetures brand was created by a dedicated runner, Hugh Gaither, so you can be sure that he's thought of all your needs having very much been there himself. Always a leading manufacturer of athletic socks, he wanted to merge his two passions, manufacturing and running, into a totally new and extremely technical sock. Hence his Elite running socks were born and they are nothing short of exceptional. For runners who want the maximum comfort but also high levels of technical support, these are truly exceptional. They are anatomically designed and engineered to prevent blisters. They also have their own high density cushioning that acts as natural shock absorption for all the sidewalk and road impact running. With patented i-Wick technology to keep your feet naturally dry and cool, these running socks really are elite. If it's a feature stacked performance sock that you are looking for, then you've find your holy grail with these Feetures!
Key Features:
i-wick moisture wicking system
Anatomically designed with left and right foot structure
Seamless toe construction for non-irritation
Targeted arch compression and support
Dense cushioning for impact protection
Specification:
Brand

Feetures!

Model

E500

Weight

1.6 ounces
Wrightsock Anti Blister Running Socks
Nobody likes blisters. Really they can be the bane of your life but especially so if you are a dedicated runner. Even if you are wearing your favorite high-performance running shoes that have been tried and tested on many occasions, fail to wear the correct socks and you could be in for a world of pain. These Wrightsocks Running socks are specifically designed to be Anti-Blister with their double layer construction. The also feature a patented "stabilizer zone" to provide ample arch support. It's a mid-weight flat knit sock so although it has the support you need to go those extra miles, it's also flexible and not too restrictive around the foot either. For optimum and continued performance the manufacturer recommends that you wash before wearing and that you turn the socks inside out and just pop them into the washing machine. Couldn'tbe easier.
Key Features:
Anti-Blister double layer construction
Moisture wicking, cool and dry foot support
Mid-weight flat knit sock for comfort and flexibility
Perfect high performance running sock
Adidas Climalite Low Cut Socks
Adidas Climalite's as you would imagine from the name are all about keeping your feet cool when they need to be and warm and cosy too. The socks totally adapt to your feet and the season's requirements to ensure that you can always run easy and be sure of a completely comfortable ride. With their cushioned heel and toe construction and low cut design, no-one will know that you are wearing them but for sure you will benefit from having them on your feet. They feature 360 degrees of ventilation too so at all times, your feet are cool and totally in control of your performance. Our selection of the best dress socks offers more great socks like this so check them out.
Key Features:
Climacool technology keeps your feet cool and comfortable
Odor resistant with 360 degrees' ventilation
Cushioned heel and toe construction
Adidas styling and performance promise
Specification:
Brand

Adidas

Model

5130379

Weight

1 pounds
Thorlos Padded Running Socks
Thorlos design quality socks for people on the go and especially those who love to run. With their patented Thor-Lon fibers and Thor-Wick technology you can guarantee that your feet will be dry and cushioned no matter how far you've run. Better still, not a blister in sight. Thorlos Padded Running Socks feature plenty of supportive elastic but still retain their flexibility. They are also incredibly breathable too and should literally last you for years. Make sure you also check our guide to the best water socks for more great items like this.
Key Features:
Thin level cushioning support
Thor-Wick cool fiber moisture wicking technology
Cushioned supportive arch fit
Padded heel and ball shock absorption effect
Non irritating and non-chafing design
Specification:
Brand

Thorlos

Model

LRMXM14004AMZ
Running Socks Buying Guide & FAQ
Comfort - This can only be provided by top-quality material and a product that provides a great fit for everyone. Also, running socks that have extra padding will provide great cushioning and contribute ultimately to comfort.
Moisture-wicking material - Brands will specify this for their product, this will go a long way in protecting your feet from collecting moisture inside the shoes.
Thickness - It is always good to consider thickness when purchasing running socks. Too thick socks might be uncomfortable but too thin socks may not provide enough protection.
Compression - Adequate compression in socks will increase blood flow throughout, ultimately protecting your feet from blisters and injury in the long run. Compression should still be comfortable and not stiff.
Arch support- Adequate arch support in socks will contribute to comfort and protect your feet from pain due to running or walking for a prolonged period.
Anti blister technology- Anti blister technology is very important in running socks for athletes because they are constantly on their feet. Blisters lower performance and bring about pain and soreness; investing in socks that can prevent will go a long way in increasing performance.
Running Socks FAQ
Q: What is the best kind of socks to wear while running?
A: Compression socks should be the go-to of every athlete. Also look for added bonuses such as moisture-wicking, breathability, ant-blister construction, and comfort, which will all contribute to allowing you to reach peak performance while running.
Q: Do running socks make a difference?
A: Running socks make all the difference considering they are designed specially to cater to your feet during prolonged and strenuous exercise. You will see a difference in compression and padding that regular socks will mostly not be able to provide.
Q: Are thick running socks better?
A: Not necessarily. Extra thickness may result in nothing more than bulkiness in the shoes and sweaty feet. Unless you plan to wear thicker socks without shoes it is always best to settle for socks with an adequate amount of thickness, so that they are light and airy while in use.
Sign Up Now
GET THE VERY BEST OF GEARHUNGRY STRAIGHT TO YOUR INBOX