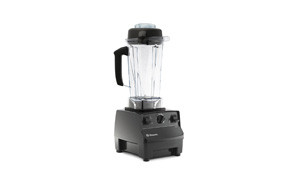 Vitamix 5200 Blender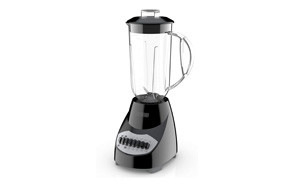 Black+Decker Countertop Glass Pitcher Blender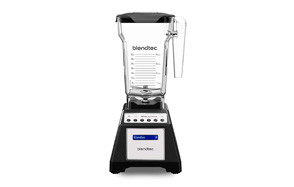 Blendtec Total Blender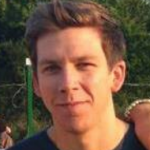 You're a culinary man who can't be bothered with chemical-ridden processed foods, and now, you've come to find the very best blenders to meet all your needs. We're talking smoothies, desserts, frozen alcoholic beverages, and everything in between. We've laid out the top nineteen blenders online, as well as an extremely thorough guide to answer all of your burning questions. You don't like to purchase small kitchen appliances, you like to invest in them. We've made it as simple as possible by whittling out all the bottom barrel brands and blenders, leaving you with a treasure trove to choose from.
The Best Blender
Best Blenders Buying Guide and FAQs
How We Chose Our Selection of Blenders
When it comes to anything electronic, especially small household appliances, there are so many more factors than you'd imagine. It's not simply looking at a display on a department store shelf; we've taken the time to research everything, and narrow down our criteria to meet the following standards:
We looked at brand reputation and their customer service
Total power of the motor
Stability on the countertop (rubber grips and vibration control)
Durability/lifespan of the blades
How simple it is to use and clean
Noise level (measured in decibels)
Total pitcher size
Pitcher material (hardened plastic, acrylic, or glass)
Heat thrown from motor
Cord strength and quality
Pricing
Warranty information
Everything on this list checks out, from stem to stern, each with their own unique picadillos. While not every blender will fit 100% of the criteria, it's how we score/rate the best blenders we test and research to understand their viability. No product is perfect (otherwise there'd be no competition), but out of the hundreds available, these top nineteen are the cream of the crop.

Features to Look For in Blenders
Power - This all reliant on the motor. The more powerful the motor, the more food it can blend at a time, and the less hot it will get (more on heat and destroying nutrients later).
Blade - Titanium or steel, your blades are the heart of the blender, along with the motor. They need to stand up to whatever you throw in. Be sure to check warranty information on the blades, or at the very least, learn where you can purchase a replacement if necessary.
Ease of Use - Ever seen those blenders with way too much going on? We like to keep it simple. If it's easy to use and easy to clean, it's already a step up from most of the blenders on the market. More complexity does not immediately make a better product.
Cleaning - The most difficult part is almost always cleaning beneath the blade, but the ease of cleaning also comes into play with how many detachable components it has, and if the physical exterior design snags a lot of mess.
Noise Level - We're going to discuss some items you can make in a little bit, but one of those (spoiler alert) is quick and easy breakfasts. However, if you're in an apartment, or you have a sleeping spouse/children and you leave the house at 5:00 AM, a high noise level is going to be a major inconvenience.
Durability - Is it going to stand up to your kitchen standards? Durability includes the lifespan, as well as the actual density of the exterior shell, and how long the motor is rated to last for.
Warranty - On average, these usually have about one to three years. There are certain brands that go nuts and offer ten-year or lifetime warranties on the blades and motors, especially when they're made of titanium, or the motors are so overpowered that they don't need to worry about anything.
Size - How big is the base, and how heavy is it? Countertops in your kitchen seem to stretch for miles, but they fill up quickly. Be certain that you're not getting something that won't fit properly. Use a tape measure to define the dimensions of the item you have in mind, and see where it will fit on your countertop.
Design - We'll talk about the differences between these three models in a minute, but you generally get to choose between countertop blenders, a shake blender, or handheld immersion mixers.
Cup Size - The cup, or pitcher, needs to reflect what you'll be using this for. Is this going in your restaurant? Are you making batches of breakfast smoothies for your large family? Whatever the case, you never want to fill the cup up past ⅔ of the way (otherwise the blend is inconsistent and you could damage the motor, depending on the density of the items inside).

Types of Blenders
Handheld Immersion Blender - You've seen these in old fashioned hand mixers for cake batters and breads, only now, with a twist. These handheld blenders offer a little less power than countertop blenders, but allow for a more thorough and hands-on application. You'll need to be front and center when using this; these are generally cheaper in the initial price, helping you save money for a few minutes of convenience here and there.
Countertop Blender - These are the first things that come to mind. You drop it on the counter, plug it in, and pop the pitcher on top. These come with more weight to them, and usually more powerful motors than handheld immersion blenders. That extra weight keeps the motor nice and steady, so your blender isn't vibrating all across the countertop. These allow you to set and forget, and return when your concoction is completely blended.
Shake Blender - These generally appear as bullet blenders or pods, offering a one or two-person serving, and residing on the countertop. Since these aren't traditional blenders, they're worth mentioning separately, and we'd also like to point out that if this is just for you, these may last longer than larger blenders. Oddly enough, though they're smaller with less capacity, they can cost more than traditional countertop blenders in most situations.
Blender FAQ
Q: Why do You Need to Get a Blender?
A: There are plenty of reasons, especially if you're trying to fill your kitchen up with useful small appliances. We don't want to bore you, so we whittled it down to three primary reasons that you need to grab a blender as your next home purchase.
For starters, making a cheap and healthy breakfast has never been easier. Toss in the ingredients (you're supposed to measure, but we like to "eyeball" our ingredients), push the button, and you're good to go. It's almost too easy to eat healthy when you have a blender at-the-ready. Sticking to a diet is hard, especially since most non-processed foods require so much prep. Nobody has time for that anymore; we're all working sixty-hour weeks now; this bridges the gap between healthy and time-efficient.
Next, you'll also be able to feed your body after a workout like never before. Getting nutrients to your muscles in a timely fashion is absolutely key to packing on muscle, and not feeling totally wiped-out after an intense workout. Blend it to save on time, and digest your meal faster, giving the necessary micro and macronutrients to the spots where they're needed most. Fiber is essential to proper digestion, but blending your meal into a smooth beverage makes up for some much lost time. Just be sure to get some fiber in the rest of your diet.
Lastly, blenders save you time in other aspects of the kitchen. A quick post-workout or breakfast meal is great, but when you're whipping up an excellent dinner, you can expedite some of the process. Make your sauce, rue, or dressing in the blender instead of hopelessly whisking it for six or seven minutes. Save time, pull the meal time frame closer, and get back to the table to enjoy your friends and family.
Q: How Does a Blender Work?
A: Do you remember those tornado-in-a-cup experiments you did as a kid? A blender is a high-velocity version of that. You have a motor (various power and speed capabilities) that uses studs or rugged plastic/metal brackets to connect to the blades in the bottom of your pitcher. From here, the motor works to spin them. Your blender loses a bit of momentum from the kinetic energy transferred directly from the motor, to the blade housing.
So the toradno part: when the blades spin as quickly as they do, it creates a vortex of air, surrounded by the spiraling wall of fluid/mixture that's in your blender pitcher. What this does it pull everything from the edges of the pitcher towards the center, effectively blending everything into one smooth concoction. It's why you'll see someone drop everything into their blender, turn it on, and just let it do the work. Lower-quality blenders sometimes require you to use a plastic spatula or spoon to continue mixing everything up when the vortex isn't doing its job.

Q: Will a Blender Work as a Juicer?
A: There's not a straight answer for this: let us explain.
You can juice vegetables and fruits in it, but you're going to deal with a lot of fiber and pulp. The main appeal to selecting a juicer over a blender, especially if you're doing a juice diet, is to squeeze all the nutrients out and leave the pulp/fiber behind. If that's the route you're going for, then you'll want a juicer, but take this little warning with you:
As someone who's done a juicing diet, this writer can attest to the fact that it wreaks havoc on your internal system. I switched to a blender to make mean greens, giving all the necessary fiber to prevent bathroom issues. On top of that, it's actually more filling. If you're looking to replace one meal a day with a juice, a blender is, in my opinion, the better way to go.
Q: What Foods Can You Make in a Blender?
A: The sky's the limit - mostly. You have blades to protect, a capacity cap to keep in mind, but that doesn't have to limit you. Here's a short list of the most common foods you can make in a blender with ease:
Smoothies: You'll have to be wary of overstuffing and ice damaging the blades, but so long as you keep it moving, you'll be able to enjoy in no time.
Custom Condiments: If you're planning to grill this weekend, don't lay-out all those filler products from the grocery store shelves; make your own custom condiments, and spoil your guests.
Old Fashioned Milkshakes and Malts: Everyone has to cheat on their diet at some point, right? If so, you'd better do it right with the old-time American classic. Make sure to have one scoop for us.
Protein Shakes: Now we're talking. Custom protein shakes, bulk-up all-in-one meals; it's up to you, but either way, you're about to feed your body what it needs. To enjoy your shake, check out our review of the best protein shakers here.
Batters and Mixes: We're not saying these can replace a KitchenAid, but if you're strapped for time, you can throw that homemade or boxed mix into a blender, and get the job done quickly.
Homemade Soup: Not a fan of the veggies? Meld them into the broth before adding your meats, and create a creamy, smooth-tasting soup in no time.
Sorbet or Ice Cream: It's time to get a little creative in the kitchen. Do this the right way, and you'll spoil yourself rotten. You won't ever buy another pint of store-bought ice cream again.
Alcoholic Beverages: Par-frozen or just blended, this is the Saturday night blender workout you've been waiting for. You've got nothing but a long day of rest tomorrow, so drink up tonight.
Puddings and Custards: We'll end it here, because now we're getting hungry. Add a nice touch to your homemade desserts with finely-whipped pudding or custard, made in practically no time with the right blender.
Q: Can Blenders Destroy Food Nutrients?
A: It's possible, but unlikely. Some nutrients, especially in vegetables, are heat sensitive. If the motor heats up too much, it can kill some of the nutrients. Use quick pulses, and don't leave the blender on for too long, or make a lot of back-to-back healthy items. Furthermore, the quality of the motor and how easily it turns the blades will also play into how much heat it throws. Less heat, more power in every sip of whatever you're making.
Sources:
How Blenders Work, HowStuffWorks