Best Blenders in 2022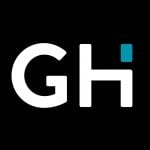 This product guide was written by GearHungry Staff
Last Updated
June 15, 2018
GearHungry Staff
GearHungry Staff posts are a compilation of work by various members of our editorial team. We update old articles regularly to provide you the most current information. You can learn more about our staff
here
.
GearHungry may earn a small commission from affiliate links in this article.
Learn more
You're a culinary man who can't be bothered with chemical-ridden processed foods, and now, you've come to find the very best blenders to meet all your needs. We're talking smoothies, desserts, frozen alcoholic beverages, and everything in between. We've laid out the top nineteen blenders online, as well as an extremely thorough guide to answer all of your burning questions. You don't like to purchase small kitchen appliances, you like to invest in them. We've made it as simple as possible by whittling out all the bottom barrel brands and blenders, leaving you with a treasure trove to choose from.
The Best Blender
Vitamix blankets this list for more reasons than we can count, but we'll do our best. Their 5200 model comes with a powerful motor, and an excellent sized pitcher of sixty-four ounces. A word of caution, you might have a heart attack at the price, but we can verify that every penny is worth it. We're a big fan of how simple they make the configuration, and use high quality knobs and switches instead of crummy membrane touch-buttons on a soft touch panel. Equipped with high quality stainless steel blades, you're able to cut through anything you toss in the pitcher.
Those blades do come with some serious power, and it actually has a negative impact. The longer you leave this on, the hotter your ingredients will get. Making thick alcoholic drinks or milkshake for 60-90 seconds will slowly be heated up, and that's definitely not the desired result. It is a display of the motor's power, which comes in handy for the sixty second self-clean option. In fact, Vitamix is so confident, that the entire blender, motor and all, is under a seven-year warranty.
Key Features:
1400 watts powerful motor
10 adjustable speed dials
Sturdy and durable
Comes in 5 different colors
Specification:
Brand

Vitamix

Model

001372

Weight

10.56 pounds
Simple speed control and stable configuration
Large 64 ounce pitcher
Very high cost
The motor and blades work so well that it heats up your ingredients over the course of six minutes
Ninja BL660 Professional Countertop Blender
Ninja is one of the best blender manufacturers in the world. Their products bring professional blending technology to the consumer market so that you can enjoy smoothies, cocktails, and more without annoying chunks in. This blender – the Ninja BL660 – has a powerful 1100-watt base that provides amazing power to the blades. It has an extra-large 72-ounce pitcher that can make enough for the whole family. Plus, it comes with two 16-ounce Nutri Ninja cups for serving. 
On the front of the 1100-watt base, there's a simple control panel that gives you the option of three speeds, a pulse mode, and a single-serve option. We like this setup because it's easy to use, provides plenty of functionality, and isn't over complicated like some blenders.
Key Features:
1100-watt base 
72-ounce pitcher 
Two 16-ounce Nutri Ninja cups included 
Three speeds
Pulse & single-serve modes 
Six blade assembly
Specification:
Brand

Ninja

Model

BL660

Weight

7.6 ounces
Ultra-powerful blending 
Easy-to-use control panel 
Extra-large pitcher 
Versatile controls 
Some complaints that the lid leaks
Oster Blender Pro 1200 with Glass Jar
The Oyster 1200 Pro Blender is powered by a 1200-watt motor that spins rotor blades at the bottom in forward or reverse motions. These motions, especially the reverse, ensure that larger particles of fruits or vegetables are pushed down towards the blades. And to further add to this ingenious technology, three different but related components have been included for more versatility in the kitchen; this includes a food processor, a smoothie cup and the blender itself. So, this means you can chop your salad, make delicious smoothies and milkshakes all in one machine. What's more, when judging the overall design, there is no doubt that this machine was cleverly designed to efficiently integrate these components as they can be attached and interchanged on the same base. In addition, there are also four different speed modes to choose from; namely Pulse, Low, Medium and High.
All in all, the overall design of the Oyster Blender has been made for easy use. This includes its extra-wide bottom for easy blending of fruits and vegetables, the 48-ounce main container that can hold up to six cups of blended drinks, as well as the main container that made from heavy lab quality and temperature resistant glass; which ultimately prevents chemicals from leaking into your blended drinks. Furthermore, it comes built with a screw-on black plastic cap controlled by a lever that locks during operation. For more cool kitchen tools, check out our selection of the best food mills.
Key Features:
Removable blade assembly
1200-watt motor
Works as a food processor, smoothie cup and blender
Temperature-resistant glass
Specification:
Brand

Oster

Model

BLSTMB-CBG-000

Weight

7 pounds
Magic Bullet Silver Model Blender
Much like the NutriBullet, the bullet-based shake blender phase is still alive and strong. Ten plus years ago, these are the number one gift for Christmas, and now, they're among the top go-to small kitchen appliances for quick-use users. Designed with an 18oz cup, you're only going to get one or two servings out of each blend. That's okay, because Magic Bullet Silver Model Blender comes with a book for 10 second recipes, and works well to pulverize just about anything you toss into it. We can't help but notice the rock bottom price; even when it's not on sale, it's still among the cheapest shake blenders on our list.
You get an eleven piece set, which is nice and all, but not every piece works as you would intend. Some of them are lower quality, and prone to breaking if you're not careful. Much like the Ninja on the top of our list, you're going to encounter some issues with the blades after about six months, meaning you'll need to replace them in order to upkeep the quality blend it offers. Most of the set is dishwasher safe, while the motor is relatively quiet and super simple to store away. For convenience and a part of one, it's time to make some magic.
Key Features:
Includes a 10 second recipe book
Cups and lids are top-rack dishwasher safe
Eleven piece set
Specification:
Brand

Magic Bullet

Model

MBR-1101

Weight

4.7 pounds
Lowest price for a shake blender on our list
Works well to pulverize ice and seeded fruits with ease
Blades are low quality and need to be changed every five to six months
Additional set pieces possess low quality (on some components)
Vitamix E310 Explorian Blender
Used by professionals, revered by culinary masters: Vitamix makes a strong argument that you've been putting up with too many low quality blenders for too long. These are the same blenders many mom-and-pop coffee shops are using, for reasons like the stainless steel blades than never seem to wear down. From the sturdy controls right on down to the weight in the base, Vitamix E310 Explorian Blender is built to last from top to bottom. As a warning, you will be dealing with an extremely loud motor during any operation, whether it's pulse or a lengthy blending cycle.
You'll also hit a high price tag thanks to the professional quality, but if you're serious about amping-up your kitchen and the quality of your appliances, this is the last step you'll ever need to take for a blender. The generous 48oz pitcher capacity is enough to make high volumes for your friends and family, while the variable speeds can expedite the entire process. Last but not least, we want to disclose how damn important the self-cleaning function is, and that it takes under a minute to work. No fuss, no mess, just a simple, quick cleaning process to close-off your blending session.
Key Features:
48oz pitcher capacity
Sturdy switches and dials; same blender small coffee shops use
Ten variable speeds
Specification:
Brand

Vitamix

Model

E310

Weight

11.5 pounds
Stainless steel blades don't seem to wea down for anything
Self-cleaning function takes less than sixty seconds to work
Wicked loud motor
High price (due to professional grade quality)
Ninja Professinoal Blender with Nutri Ninja Cups
Ninja took to the professional realm to craft a bigger, better unit. Ninja Professional-Grade Blender comes with some serious power behind it, not to mention razor-sharp blades that take years to wear down (we don't know what was going on with our top pick, but these are the blades they should've put into it). Fairly priced and sporting 72oz of total room in the pitcher, you're ready to conquer just about any size meal, or round of smoothies/drinks for the family. As with everything, it comes with a few issues.
For one, the motor is so powerful, that this is going to move along the countertop and vibrate. You should be holding down the lid to prevent it from moving. On that note, the lid loses its super powerful seal after about two weeks or so, and it will lightly leak out small portions of your drink. Wasted drink and a mess to clean up equals not-so-happy user. They do throw in some of their Ninja Nutri cups, giving you up to 16oz of storage for on-the-go consumption. The whole unit is easy to clean, and we're fans of the single serve function and keen measurements along the side. Altogether, an excellent blender that's built to last.
Key Features:
Includes Nutri Ninja cups
1,100 watt motor base
72oz of total capacity
Specification:
Brand

SharkNinja

Model

BL660

Weight

7.6 pounds
Set function for single serve coupled with on-pitcher measurements make it easy
Excellent price
Lid loses perfect seal after about two weeks
Powerful motor gives countertop buzz; vibrations move the unit
Will it blend? Blendtec launched their certifiable marketing campaign with their killer spot on YouTube, blending everything under the sun. While these are powerful blenders, they're going to cost you a pretty penny. They come with an eight-year manufacturer warranty on just about everything, including jar replacement, which some users have reported cashing-in on within the first four years. The functions along the front are clear and simple, and the motor doesn't move off the counter just because it's on.
While the motor's a bit loud, we were expecting it to blend everything seamlessly. After you fill this past about half capacity, you'll experience some chunkier results than preferred (which can be a bummer for seeded fruit smoothies). Blendtec Total Blender is built for commercial results, which usually don' t mean utilizing the maximum capacity. Cold-forged wingtip blades will work tirelessly to blend and meld your ingredients, while the BPA-free build is simple to clean every single time.
Key Features:
Built for commercial quality results, every time
BPA-free jar; easy to clean
Patented cold-forged wingtip blades
Specification:
Brand

Blendtec

Model

TB-621-20

Weight

7.28 pounds
Simple set of functions
Crazy eight-year manufacturer warranty
High price
Filling past halfway returns chunky results
Hamilton Beach Glass Jar Blender
One of the top providers of affordable kitchen appliances, Hamilton Beach comes swinging right out of the gate with a low-priced and effective blender. You get a sturdy glass jar with a broad handle, and a lid with a useful food chute feature. In our experience, these usually come out rather dodgy, but Hamilton Beach hit this one out of the part. Apart from the smaller features, you get a very simple interference. Quick to use, and just as easy to clean. WIth all those glorious attributes, you're going to get stuck with a rather loud motor.
When you flip on the chopper attachment, that motor gets even louder, which is a real shame since the attachment is essentially useless. It'll chop your veggies, but it'll also mangle them pretty badly. Three speeds, one powerful motor, and a heavy bottom to prevent countertop buzz: it's an all-around excellent purchase. On top of everything else, Hamilton Beach is known for their excellent customer service, and slapped a three-year manufacturer warranty on this model. Make sure you also check our guide to the best immersion blenders for more great items like this.
Key Features:
700 watt motor
Durable long-lasting stainless steel blades
Food chute on the lid stays nice and tight
Specification:
Brand

Hamilton Beach

Model

58149

Weight

9.35 pounds
Attractive price
Simple interface; quick and easy to use
Extremely loud motor
Included chopper attachment mangles veggies instead of chopping them
Black+Decker Countertop Glass Pitcher Blender
Another American household staple, Black+Decker brings us an ultra affordable blender with a few picadillos about it, but overall an excellent purchase. Starting with the stainless steel blades, you get four tips, and you'll likely never need to sharpen them, even for standard daily use. While using it, you'll hear the grinding of the motor connecting with the bottom of the pitcher piece, which can get pretty loud. It's not recommended to use this early in the morning before you head out for work.
That motor only has 550 watts, which kind of sucks when you're trying to blend solid crescent ice for thick smoothies. It gets the job done, but it takes more than a few minutes. We're big fans of the simple construction: three pieces, simple to wash and reassemble. The lid locks down in place to prevent all forms of spillage and leaking, while the rubber grip action along the bottom eliminates countertop buzz and ample vibrations. Inexpensive, from a brand you can trust, and a two-year limited warranty; what's not to love?
Key Features:
Ten speed settings
48oz glass pitcher capacity
550 watt motor
Specification:
Brand

BLACK+DECKER

Model

BL2010BG

Weight

6.3 pounds
Quality stainless steel blades don't lose their edge
Simple to clean; three pieces, no fuss
Loud, grinding-sounding motor
Takes a while when crushing ice for smoothies (still gets the job done)
We've crossed over the halfway point in our list, and still have plenty of excellent blenders to showcase. Oster has been a third wheel in kitchen appliances, but with the Versa Pro, they're front and center in our minds now. Everything is kept under the blanket of a seven-year warranty, protecting you from just about everything under the sun. That comes in handy, because the main canister seems to go after about two years of use on average. The 1,400 watt motor is powerful, which may be the issue behind the stress on the canister.
It gives those blades up to 250 MPH of speed, decimating whatever you toss into the unit. If you're going to make thick smoothies and dense frozen drinks or desserts, you've found your kitchen wingman. Oster does bring 64oz of capacity to the party, and the whole thing is BPA-free and dishwasher safe. At a fair price for this level of power, you get multiple speed settings to mediate consistency, and a brand that boasts some quality customer service when it's time to call upon that favor.
Key Features:
Massive storage in the 64oz, BPA-free canister
Stainless steel blades move at 250 MPH
Variable speeds to mediate power, and get the perfect consistency
Specification:
Brand

Oster

Model

BLSTVB-RV0-000

Weight

11.8 pounds
Professional-grade 1,400 watt motor can't be slowed down
Above-and-beyond seven year warranty
The jar is the first thing to go, usually after two years of use
Massively loud motor operation
This blender company made waves way back when, and their quality still stands as a cornerstone of their brand name today. To start things off, you're dealing with a great 64oz container, made of BPA-free materials to be both dishwasher safe, and pretty easy to clean. We wish we could say the same for the rest of the unit, because it's a bit dodgy to disassemble, not to mention dangerous with those ultra durable stainless steel blades enclosed. The bright side of that is, you'll likely never have to sharpen them throughout the entire blender's lifespan.
Speaking of that lifespan, you're backed up by a five-year warranty, so you can really put the splendor of Clearblend to the test. This 1,800 watt motor is seriously powerful, and with that, it's also loud as can be. We honestly didn't know blenders came this loud. It does include excellent grips and weight, so even with all that rumbling, it won't go dancing off the counter. From the fair cost to the capacity and power, it's an excellent purchase, and could definitely be used for commercial or professional needs.
Key Features:
Five-year warranty straight from Clearblend
Sealed ball bearing stainless steel blades
BPA-free pitcher
Specification:
Brand

Cleanblend

Model

2001

Weight

12 pounds
Insane 1,800 watt motor will handle anything you throw its way
Comes with free additional accessories to blend your way
Difficult and dangerous to disassemble and clean
We didn't know motors came this loud
KitchenAid Five-Speed Blender
One of the great aids of the kitchen, you guessed it, KitchenAid, knocked us off our socks with this one. From the stainless steel blades right on down to the diecast metal base, there's a lot to love, and not enough words to cover it all. Those blades don't need to be sharpened, which works excellently with the 56oz BPA-free pitcher. It's one of the highest quality plastic pitchers we've seen yet, from the handle, right on down to the seal on the lid. That only goes for the outer rim, however; the interior plastic piece gets some leakage around the edges if you're filling this more than ⅔ of the way.
Apart from the lid, the only other main grievance we had with Five-Speed Blender was the lack of quality on the control interface. As we've said across this entire buying guide, we're not fans of how unreliable the membrane key touchpads are. For the speed functions, we had to tap the buttons a few times per movement, making it only half responsive. For the price and power, it can't be beat. It's also noteworthy that we were pleasantly surprised with the acceptable noise level, and after testing some of the other models on this list, it was a much-deserved break for our eardrums.
Key Features:
56oz capacity w/ BPA-free construction on pitcher
Sturdy diecast metal base
Embedded motor control function
Specification:
Brand

KitchenAid

Model

KSB1570ER

Weight

10 pounds
Killer price for a killer product
Stainless steel blades that never need to be sharpened
Soft touch panel can be non-responsive until the third or fourth push
Lid comes with some leakage issues around the plastic center piece
Mueller Ultra-Stick Nine-Speed Immersion Blender
We're coming to a close soon, but the remainder of these blenders are certain to give you something to look forward to. Mueller's handheld Immersion Blender gives us a powerful 500 watt motor (for handhelds, that's a good bit of oomph behind it), and solid stainless steel construction. If you're only cooking for two, you might run into an issue with the high guard wall; it has difficulty reaching all the necessary areas, making it better for blending mixes or crafting baked goods instead.
You get nine speeds to control, alleviating the fear of mixing too quickly and splashing the sides/burning yourself. Mueller includes a two-year warranty along with their stellar price, as well as a whisk attachment. The whisk is okay, but if you plan on using it for thicker batters, such as boxed brownies or homemade cookie dough, it's not going to hold up, and actually damage the motor. Attachment aside, this viable pick for your next blender will save you some green, and keep fully operational for years to come.
Key Features:
Two-year warranty from Mueller
Simple operation
500 watt motor
Specification:
Brand

Mueller Austria

Weight

2.15 pounds
A price that can't be beat
Nine gentle speed transitions keep you in full control
High edge guard makes it non-viable for shallow mixing
Included whisk attachment is extremely weak and flimsy
Cuisinart CSB Smart Stick
You were probably wondering, "Hey, what gives? No Cuisinart on this list?" We got you. You can't avoid one of the prime names of culinary kitchen components. Made from durable materials, this dishwasher safe Handheld Immersion Blender drops at a great price, and brings with it a Cuisinart-backed, limited three-year warranty, which covers just about everything under the sun. The motor is only 200 watts, so you'll be taking your time when using this blender, but anything beats a manual whisk.
Operations are simple, even though you only get to choose between two speeds. Hold on tight with the ergonomic grip, and stretch that five-foot power cord 'til the last bit of leeway. We've whittled down the best blenders on Earth, but if you're still not certain which one is perfect for you (we know, there's a lot), continue reading through our comprehensive buying guide, and learn everything you need to know before making a committed purchase.
Key Features:
Ergonomic grip
Limited three-year warranty included
Dishwasher safe components
Specification:
Brand

Cuisinart

Model

CSB-75BC

Weight

2.2 pounds
Excellent price
Super simple operation
Only 200 watts of motor power
Only gives you two speeds
Hamilton Beach Power Elite Blender
Manufactured with12 blending functions, the Hamilton Beach Power Elite Blender is a great addition to your kitchen appliances as it is designed to give the smoothest blend possible. To further explain; the powerful motor provides up to 700 watts at peak operation and uses the latest Wave Motion Technology, which draws down everything you intend to blend towards the blades, resulting in a smoother and even blend each time. And with the addition of a glass jar that measures 40 ounces, you will be free to blend up to five cups of fruits and vegetables. No doubt, glass is much safer than plastic and this particular jar has been tested to withstand high levels of temperature.
Other stand-out features of the Hamilton Beach Power Elite Blender include the control panel that comes with four buttons, two of which mange the pulse, with the other two handling high or low speeds. Additionally, the lid of this blender is pretty functional itself as it includes small vents that pop open if the pressure begins to build as a result of hot liquids. And also included is a spout for the easy pouring blended drinks into containers.
Key Features:
Uses wave motion technology
Operates a 700-watts motor
Performs 12 different blending functions
Thermal-tested glass jar
Specification:
Brand

Hamilton Beach

Model

58148A

Weight

5.62 pounds
Ninja Professional Blender
Ninja is the reigning champion of the blender battle, coming in with some serious value and power, and a sleek design to boot. One of our favorite things about Ninja is the ultra simple interface; nobody wants two dozen buttons and motions. The simple touch button interface is absolutely excellent, complimenting the strong and sturdy design. We talk about countertop buzz in our buying guide, basically the noise level and motor strength, versus the actual physical build of the blender. Ninja Professional Blender stands up to the test, weighing nearly ten pounds, so your mixture isn't going anywhere, or producing unnecessary levels of buzzing.
All good things come with their flaws. While Ninja boasts one of the strongest motors on the market for any blender, the power behind it really wears down the blades. You can crush ice cubes in this and make excellent smoothies, but seeded fruits and vegetables will wear down the blades faster, decreasing their already short six month lifespan. On the plus side, you can throw these components in the dishwasher thanks to the BPA-free construction, and waste no time scrubbing out each component. All things considered, the cons are minimal; you'll also get a one-year limited warranty, which can be viewed here, all directly from Ninja.
Key Features:
Utilizes 'Total Crushing' technology
Locking lid which improves consumer safety
A 6-blade assembly which can be easily removed
Has three control speeds
Specification:
Brand

SharkNinja

Model

BL610

Weight

9.51 pounds
Attractive price
Ultra simple controls, just how we like it
Blades need to be replaced every six months (from daily use)
Not recommended to use seeded fruits/vegetables in mix
Nutribullet 600W Nutrient Extractor
With the Nutribullet 600W Nutrient Extractor, you can have ultra-healthy and incredibly tasty snacks within minutes. It's designed for personal use, with a 24oz cup that's perfect for making one smoothie. The blender is powered by a 600W motor that powers the blades to make quick work of stubborn ingredients. Then, when you've finished with your smoothie, you can just chuck the separate parts in the dishwasher, ready for tomorrow. 
One of the most important features of a blender is the blade system. The Nutribullet 600W Nutrient Extractor benefits from powerful stainless steel extractor blades that use cyclonic action to work through tough ingredients. Basically, you're not going to find any unwanted chunks in your smoothie. 
Key Features:
600-watt motor
Powerful stainless steel Extractor blades
24oz cups 
Dishwasher safe 
Specification:
Brand

Nutribullet

Model

NBR-0601

Weight

5.59 pounds
Perfect blender for one person 
Blender lid doubles as a cup 
Powerful blending 
Easy to use
Some reports of used products arriving 
Breville BBL620 Fresh & Furious Blender
The Breville BBL620 Fresh & Furious has one of the best names we've seen on the blender market. Fresh & Furious really sums up what everyone wants from a blender – powerful blending and fresh, delicious snacks. It can back up the name with impressive performance too. Using even blending kinetics, it cuts, folds, and aerates ingredients, turning them into a creamy smoothie or soup. The blades are made from surgical grade stainless steel, which means they'll stay sharper for longer. 
Another thing we like about the Breville BBL620 is that it has a control panel with a few presets for one-touch operation. With options for smoothies, ice-crushing, and more, it gives you an easy and immediate way to make a healthy snack. 
Key Features:
Even blending kinetic performance 
50oz Shatterproof Tritan jug (BPA free)
LCD display 
Multiple presets
Specification:
Brand

Breville

Model

BBL620

Weight

1 pound
Easy-to-use presets 
Even blending 
Super sharp blades 
Best Blenders Buying Guide
How We Chose Our Selection of Blenders
When it comes to anything electronic, especially small household appliances, there are so many more factors than you'd imagine. It's not simply looking at a display on a department store shelf; we've taken the time to research everything, and narrow down our criteria to meet the following standards:
We looked at brand reputation and their customer service
Total power of the motor
Stability on the countertop (rubber grips and vibration control)
Durability/lifespan of the blades
How simple it is to use and clean
Noise level (measured in decibels)
Total pitcher size
Pitcher material (hardened plastic, acrylic, or glass)
Heat thrown from motor
Cord strength and quality
Pricing
Warranty information
Everything on this list checks out, from stem to stern, each with their own unique picadillos. While not every blender will fit 100% of the criteria, it's how we score/rate the best blenders we test and research to understand their viability. No product is perfect (otherwise there'd be no competition), but out of the hundreds available, these top nineteen are the cream of the crop.
Features To Look For In Blenders
Power - This all reliant on the motor. The more powerful the motor, the more food it can blend at a time, and the less hot it will get (more on heat and destroying nutrients later).
Blade - Titanium or steel, your blades are the heart of the blender, along with the motor. They need to stand up to whatever you throw in. Be sure to check warranty information on the blades, or at the very least, learn where you can purchase a replacement if necessary.
Ease of use - Ever seen those blenders with way too much going on? We like to keep it simple. If it's easy to use and easy to clean, it's already a step up from most of the blenders on the market. More complexity does not immediately make a better product.
Cleaning - The most difficult part is almost always cleaning beneath the blade, but the ease of cleaning also comes into play with how many detachable components it has, and if the physical exterior design snags a lot of mess.
Noise level - We're going to discuss some items you can make in a little bit, but one of those (spoiler alert) is quick and easy breakfasts. However, if you're in an apartment, or you have a sleeping spouse/children and you leave the house at 5:00 AM, a high noise level is going to be a major inconvenience.
Durability - Is it going to stand up to your kitchen standards? Durability includes the lifespan, as well as the actual density of the exterior shell, and how long the motor is rated to last for.
Warranty - On average, these usually have about one to three years. There are certain brands that go nuts and offer ten-year or lifetime warranties on the blades and motors, especially when they're made of titanium, or the motors are so overpowered that they don't need to worry about anything.
Size - How big is the base, and how heavy is it? Countertops in your kitchen seem to stretch for miles, but they fill up quickly. Be certain that you're not getting something that won't fit properly. Use a tape measure to define the dimensions of the item you have in mind, and see where it will fit on your countertop.
Design - We'll talk about the differences between these three models in a minute, but you generally get to choose between countertop blenders, a shake blender, or handheld immersion mixers.
Cup size - The cup, or pitcher, needs to reflect what you'll be using this for. Is this going in your restaurant? Are you making batches of breakfast smoothies for your large family? Whatever the case, you never want to fill the cup up past ⅔ of the way (otherwise the blend is inconsistent and you could damage the motor, depending on the density of the items inside).
Types of Blenders
Handheld immersion blender - You've seen these in old fashioned hand mixers for cake batters and breads, only now, with a twist. These handheld blenders offer a little less power than countertop blenders, but allow for a more thorough and hands-on application. You'll need to be front and center when using this; these are generally cheaper in the initial price, helping you save money for a few minutes of convenience here and there.
Countertop blender - These are the first things that come to mind. You drop it on the counter, plug it in, and pop the pitcher on top. These come with more weight to them, and usually more powerful motors than handheld immersion blenders. That extra weight keeps the motor nice and steady, so your blender isn't vibrating all across the countertop. These allow you to set and forget, and return when your concoction is completely blended.
Shake blender - These generally appear as bullet blenders or pods, offering a one or two-person serving, and residing on the countertop. Since these aren't traditional blenders, they're worth mentioning separately, and we'd also like to point out that if this is just for you, these may last longer than larger blenders. Oddly enough, though they're smaller with less capacity, they can cost more than traditional countertop blenders in most situations.
Blender FAQ
Q: Why do you need to get a blender?
A: There are plenty of reasons, especially if you're trying to fill your kitchen up with useful small appliances. We don't want to bore you, so we whittled it down to three primary reasons that you need to grab a blender as your next home purchase.
For starters, making a cheap and healthy breakfast has never been easier. Toss in the ingredients (you're supposed to measure, but we like to "eyeball" our ingredients), push the button, and you're good to go. It's almost too easy to eat healthy when you have a blender at the ready. Sticking to a diet is hard, especially since most non-processed foods require so much prep. Nobody has time for that anymore; we're all working sixty-hour weeks now; this bridges the gap between healthy and time-efficient.
Next, you'll also be able to feed your body after a workout like never before. Getting nutrients to your muscles in a timely fashion is absolutely key to packing on muscle, and not feeling totally wiped out after an intense workout. Blend it to save on time, and digest your meal faster, giving the necessary micro and macronutrients to the spots where they're needed most. Fiber is essential to proper digestion, but blending your meal into a smooth beverage makes up for some much lost time. Just be sure to get some fiber in the rest of your diet.
Lastly, blenders save you time in other aspects of the kitchen. A quick post-workout or breakfast meal is great, but when you're whipping up an excellent dinner, you can expedite some of the processes. Make your sauce, rue, or dressing in the blender instead of hopelessly whisking it for six or seven minutes. Save time, pull the meal time frame closer, and get back to the table to enjoy your friends and family.
Q: How does a blender work?
A: Do you remember those tornado-in-a-cup experiments you did as a kid? A blender is a high-velocity version of that. You have a motor (various power and speed capabilities) that uses studs or rugged plastic/metal brackets to connect to the blades in the bottom of your pitcher. From here, the motor works to spin them. Your blender loses a bit of momentum from the kinetic energy transferred directly from the motor, to the blade housing.
So the tornado part: when the blades spin as quickly as they do, it creates a vortex of air, surrounded by the spiraling wall of fluid/mixture that's in your blender pitcher. What this does it pull everything from the edges of the pitcher towards the center, effectively blending everything into one smooth concoction. It's why you'll see someone drop everything into their blender, turn it on, and just let it do the work. Lower-quality blenders sometimes require you to use a plastic spatula or spoon to continue mixing everything up when the vortex isn't doing its job.
Q: Will a blender work as a juicer?
A: There's not a straight answer for this: let us explain.
You can juice vegetables and fruits in it, but you're going to deal with a lot of fiber and pulp. The main appeal to selecting a juicer over a blender, especially if you're doing a juice diet, is to squeeze all the nutrients out and leave the pulp/fiber behind. If that's the route you're going for, then you'll want a juicer, but take this little warning with you:
As someone who's done a juicing diet, this writer can attest to the fact that it wreaks havoc on your internal system. I switched to a blender to make mean greens, giving all the necessary fiber to prevent bathroom issues. On top of that, it's actually more filling. If you're looking to replace one meal a day with a juice, a blender is, in my opinion, the better way to go.
Q: What foods can you make in a blender?
A: The sky's the limit - mostly. You have blades to protect, a capacity cap to keep in mind, but that doesn't have to limit you. Here's a short list of the most common foods you can make in a blender with ease:
Smoothies: You'll have to be wary of overstuffing and ice damaging the blades, but so long as you keep it moving, you'll be able to enjoy in no time.
Custom condiments: If you're planning to grill this weekend, don't lay-out all those filler products from the grocery store shelves; make your own custom condiments, and spoil your guests.
Old fashioned milkshakes and malts: Everyone has to cheat on their diet at some point, right? If so, you'd better do it right with the old-time American classic. Make sure to have one scoop for us.
Protein shakes: Now we're talking. Custom protein shakes, bulk-up all-in-one meals; it's up to you, but either way, you're about to feed your body what it needs. To enjoy your shake, check out our review of the best protein shakers here.
Batters and mixes: We're not saying these can replace a KitchenAid, but if you're strapped for time, you can throw that homemade or boxed mix into a blender, and get the job done quickly.
Homemade soup: Not a fan of the veggies? Meld them into the broth before adding your meats, and create a creamy, smooth-tasting soup in no time.
Sorbet or ice cream: It's time to get a little creative in the kitchen. Do this the right way, and you'll spoil yourself rotten. You won't ever buy another pint of store-bought ice cream again.
Alcoholic beverages: Par-frozen or just blended, this is the Saturday night blender workout you've been waiting for. You've got nothing but a long day of rest tomorrow, so drink up tonight.
Puddings and custards: We'll end it here, because now we're getting hungry. Add a nice touch to your homemade desserts with finely-whipped pudding or custard, made in practically no time with the right blender.
Q: Can blenders destroy food nutrients?
A: It's possible but unlikely. Some nutrients, especially in vegetables, are heat sensitive. If the motor heats up too much, it can kill some of the nutrients. Use quick pulses, and don't leave the blender on for too long, or make a lot of back-to-back healthy items. Furthermore, the quality of the motor and how easily it turns the blades will also play into how much heat it throws. Less heat, more power in every sip of whatever you're making.
Sources:
How Blenders Work? HowStuffWorks
Sign Up Now
GET THE VERY BEST OF GEARHUNGRY STRAIGHT TO YOUR INBOX