Best Running Shorts In 2022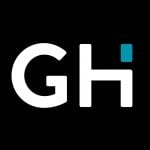 This product guide was written by GearHungry Staff
Last Updated
April 19, 2019
GearHungry Staff
GearHungry Staff posts are a compilation of work by various members of our editorial team. We update old articles regularly to provide you the most current information. You can learn more about our staff
here
.
GearHungry may earn a small commission from affiliate links in this article.
Learn more
Running shorts are an essential part of every runner's attire; even though they may seem trivial to many, these specialist shorts are crucial as they enable comfort during running sessions. Other benefits of running shorts include protection from chafing and increased visibility. Compression is also another vital feature that is believed to hold the muscles in place which is a benefit that is much appreciated by many runners. Certainly, a good pair of running shorts can change the way you run, and how far you go thus, we have provided a list below of the best running shorts for your next training and work out sessions.
The Best Running Shorts
Under Armour Men's Raid Running Shorts




Under Armour is a leading manufacturer in the production of sporting apparel and gear for outdoor activities. They are known to place a priority on the distribution of high-quality materials that offer exceptional comfort to all customers for all kinds of activities including hiking, biking, basketball, running and many others. The Under Armour Men's Raid Shorts are made from authentic polyester and are produced outside the United States. It features the use of an ultra-smooth heatgear fabric that is exceptionally lightweight to enhance comfort during all your training activities.
The Raid running shorts with liner feature the use of UPF 30+ which is responsible for protecting your skin from harmful sun rays. The material of these running shorts aren't only durable, and they are also breathable with the ability to dry fast and wick sweat away. The design of these shorts enables users to move better in every direction thanks to its 4-way stretch construction. There is also the use of anti-odor technology to prevent the growth of any odor-causing microbes. To adjust your running shorts, you merely need to make use of its encased elastic waistband which comes with an internal drawcord. Other features include its mesh hand pockets and the availability of several colors and styles to meet the different personalities of runners around the world.
Athletes and individuals who wear the Under Armour Raid Shorts love it for its lightweight design and color varieties. They love the fact that it is very thin, even though this design comes at a cost that surpasses that of a typical pair of running shoes.
Key Features:
100% Polyester
Imported
HeatGear fabric
UPF 30+
Specification:
Brand

Under Armour

Model

1253527

Weight

1 pounds
Great style and colors
100% polyester makes them very high quality
Very lightweight
A bit pricey
Would not fit large phones
No liner is included
Amazon Essentials Loose-Fit Performance Running Shorts


There is another fabulous pair of tight running shorts that have changed the design standards of running shorts all over the world. It is the Amazon Essentials Men's Performance Shorts, a polyester manufactured sportswear that delivers complete comfort to every runner as they blaze every trail with confidence. It is an imported product whose durable build allows for washing in your machine without any issues. These 2-pack loose performance shorts from the amazon essentials family is designed for a full range of motion that allows for all-day comfort while you run or walk or undertake any other activity of your choice.
The amazon essentials 2 in 1 running shorts have been designed with a quick-dry, closed-hole and moisture-wicking mesh to do away with sweat and also aid in better ventilation while you run. Even though it has been designed as a loose fit unit, these running shorts feature an internal drawcord that helps you adjust your unit whenever you please. According to users around the world, the Amazon essentials shorts are the best solutions to various clothing issues experienced by customers concerning running shorts. They feature perfect fine-tuning with attention paid to the smallest detail to ensure comfort, quality and the perfect fit.
Keep moving from the moment you step out the door, with these beautiful running shorts from Amazon. They come with a broad range of other sporting gear, some of which include gym shorts, performance tees, hoodies and other clothing made from similar yet equally high-quality materials. Some pros associated with these shorts include its ability to wick away moisture and its versatility that enables users to run longer distances without interfering in your trail sessions. 
Key Features:
100% Polyester
Imported
Machine Wash
Loose fit
Specification:
Brand

Amazon Essentials

Model

13215

Weight

1 pounds
Recognizably great and popular
Great at moisture wicking
Allows versatility of running distances
Price is a little hefty
Can be baggy for certain people
Would not fit large phones
Baleaf Men's Running Shorts




The Baleaf Men's Running Shoes are running shorts produced from materials such as spandex and polyester. They feature the use of the quick-dry technology and also feature a mesh liner that aids in breathability and ventilation during your trail running sessions. Generally, these shorts have been designed to be extremely lightweight to make them more comfortable for everyday use. The quick dry fabric dispels any extra or unwanted moisture to keep you thirsty enough to have a suitable training session. The Baleaf Running Shorts provide users with a breathable and supportive fit during exercises, thanks to its built-in mesh briefs design. Not only is this breathable, but it also offers a supportive fit for all your workouts.
With these shorts, you receive a lot of benefits that may not be offered by models from other brands. Some of such features include the side mesh panels that provide excellent ventilation to keep you free from sweat and discomfort. It also comes with some reflective elements that increase your visibility in dark areas or during the night. This encourages more night walks and runs, and takes away the feeling of fear. A zip pocket, as well as deep side pockets, have been included in the design of these shorts to make them a more useful piece of sportswear. You get to store items such as cards, phones and house keys with ease in your shorts, without feeling heavy or overwhelmed by their weight.
The Baleaf Shorts is a pair of long running shorts produced by a brand that takes its mission from the perspective of a conqueror. They believe every athlete is a conqueror and as such, must be able to defeat all of life's challenges without any trouble. They ensure that your journey is made easy and more comfortable by making use of innovative and beneficial technologies that offer an unrestricted and extremely comfortable fit for users of different sizes. Make sure you also check our guide to the best compression shorts.
Key Features:
95% Polyester / 5% Spandex
Lightweight, Quick-Dry fabric
Built-in mesh briefs
Deep side pockets
Specification:
Brand

Baleaf

Weight

7 ounces
Basketball short length
Excellent price
100% polyester
No liner is included
They run slightly large it appears
Price is a little hefty
New Balance Men's Accelerate Running Short




The New Balance brand is a leading company known for the manufacture of exceptionally high-quality sportswear and footwear. They have introduced the New Balance Accelerate Running Short an all-polyester unit imported into the USA. This piece of clothing features a well-woven body with a key pocket at the waist area for safekeeping of your home or office keys. It also makes use of a brief crepe liner and an elastic drawcord waistband that works wonders in ensuring a perfect fit. The Accelerate shorts make use of a dry wicking technology that helps it dispel all unwanted moisture for maximum comfort of customers.
The many users of these sports shorts love the excellent shape of its hem as well as the inclusion of reflective strips to encourage night walks and working sessions. The use of a mesh panel is another pro many users find useful in getting rid of all excess heat during exercises. The New Balance brand, during their design of this unit, sought to provide athletes with a pair of running shorts that will aid them to reach their milestones with ease with an unparalleled level of comfort. Besides all these positive features, the price of the Accelerate shorts puts some potential buyers off, as they believe other options cost less and offer a higher level of quality. Another con is the placement of the pockets, which have been located on the inside, causing some problems for some customers. You may also like our guide to the best yoga shorts.
Key Features:
Imported
Woven Body
Crepe Brief Liner
Key Pocket At Waist
Specification:
Brand

New Balance

Model

MS81278-P

Weight

5.6 ounces
Shaped hem is excellent
Reflective for night runs
Mesh side panels help rid excessive heat
Still a little pricey
Pocket is on the inside
No liner is included
Naviskin Men's Running Shorts

If you ever require a pair of running shorts that can be sued for various athletic purposes, the Naviskin Men's Running Shorts are your best bet. Made from polyester and spandex materials, these running shorts are made to keep sweat away and enhance dryness and comfort for prolonged periods. The lightweight and stretchy nature of the shorts' fabric is not the only thing that makes the Naviskin a must-have gear. There is also its built-in briefs that have been included in the design to help keep you cool and also to enhance breathability. Ventilation is not a problem, thanks to the use of side motion vents and a 4-way stretch fabrication which allows for free movement and shape maintenance respectively. 
The Naviskin track shorts have two side pockets for convenient storage of handy items and also has a zippered back pocket that can be used to keep all your valuables while you're on the run. The Naviskin brand sees sports as a means of enhancing one's life; thus, they ensure that all products launched feature only the best technologies and feature that enhance comfort and encourage increased output. Running as a sport is an action that is known to improve the general health of people; thus this brand seeks to make it more exciting and more comfortable to go through the design of their gear. From its proper length to the use of a vapor technology, the Naviskin shorts are your best bet in today's market. Our handy guide to the best workout clothes features more great products like this.
Key Features:
Outdoor Shorts
95% Polyester / 5% Spandex
Lightweight & stretchy fabric
Side motion vents
Specification:
Brand

Naviskin

Weight

1 pounds
Longer length
Polyester makes it high quality
Vapor technology with X-Temp
Hefty price
Susceptible to forming holes
Pocket is on the inside
LUWELL PRO Men's Running Shorts




We love the Luwell Pro Men's Running Shorts for so many reasons. These are running shorts produced with features such as the quick dry technology, pockets for storage and the use of breathable fabric to enhance comfort and improve the output of individuals. It is made from pure polyester and as such, is lightweight and breathable. You can use these shorts for all your practice and workouts and not feel sweaty or uncomfortable, thanks to the quick dry technology employed.
The Luwell brand running shorts with pockets feature elements such as reflective strips to enhance visibility at night or in low light, deep side pockets for storage of all necessities and an elastic waistband that ensures the perfect fit always. You can use these shorts for activities such as basketball, running, jogging, hiking, exercise training, squash, and even yoga. Some of the pros of these shorts include a more extensive back pocket, excellent compression and the ability of the material to stay out of the way while you run. Some users and customers reveal that the fit of these running shorts may be a problem as they're often tighter than the regular sizes in stores. To cover up everything, buyers are advised to purchase shorts that are a size above their proper size. Be sure to combine this with a cool running jacket from our list.
Key Features:
Pockets
Quick Dry
Breathable
Active Gym Shorts
Great compression
Stays out of the way
Has a more substantial back pocket than most
Form fit
It may be necessary to order a size up
Susceptible to forming holes
Champion Men's Run Shorts

Are you longing for a run, but have no shorts to go out with, you should opt for Champion Men's Running Shorts? These are the most fabulous running shorts on the planet today and for a good reason. They are imported units made from materials such as spandex and polyester, making them lightweight and also stretchier for a perfect fit. Available in a wide range of sizes, the Champion men's running shorts feature the use of a drawstring closure to keep your shorts on while you run on different terrains. For natural breathability and better ventilation, these running shorts feature side panels and mesh pockets, and many runners around the world love these areas.
The Champion Men's Run Shorts feature a length longer than many existing running shorts; thus they are more protective of your feet. They also allow for machine washing which ultimately saves you time for other activities and finally, their mesh pockets aid in storage of all your handy items while you run. The price is quite hefty, however, and some users admit that the quality of its liner is lower than that of other, more affordable brands.  Take your running to the next level with the perfect running shorts from the champion brand, and you'll realize all the fun you've been missing out on. The Champion brand has been on the market for decades, providing athletes with the necessary gear and clothing for their sporting activities. They ensure that all their products are comfortable and durable enough to withstand all the pressures from your constant movement to help you exceed all your milestones with ease. Our guide to the best trail running shoes offers more great products like this.
Key Features:
Imported
Drawstring closure
Machine Wash
Modern fit. 7 inch
Specification:
Brand

Champion

Model

89245

Weight

1 pounds
Longer length
Polyester makes you comfortable
Mesh pocketing
Higher pricing
Liner isn't up to par for some
No coating is included
Brooks Men's Sherpa Shorts


The Brooks Men's Sherpa Shorts are another ideal option for runners who love freedom and comfort but at a more affordable price. These are the best running shorts in the world, as recommended by various people on different online review stores. It is an all American brand product made with polyester, mesh, and spandex to enhance breathability, increase comfort and improve ventilation. The manufacturing process is done with the inclusion of a drawstring closure and this feature aids in keeping shorts in their rightful position while you race track, take a walk or a hike or even ride a bike. It comes in different sizes which are also accompanied by a branded shoe size chart to help users make the right decision.
The Brooks Men's Sherpa running shorts are the perfect 2-in1 shorts for all your running needs. They are designed to help you break records and elevate your performance no matter the discipline you find yourself in. Enjoy comfort all day long in these marvelous shorts while you discover new routes and finish longer distances with ease. Some of its pros include the design featuring reflective aspects for easy visibility in low light and the comfort that surpasses many other models. There's no doubt that these are the perfect running shorts for you, your fellow athletes and anyone else who loves to move freely while engaging in their favourite outdoor activity. Don't forget to also check our guide to the best Nike hoodies.
Key Features:
Made in USA or Imported
Drawstring closure
Machine Wash
Brooks Apparel Size Chart
Specification:
Brand

Brooks

Model

210578-001
Great for longer distances
Reflective if needed
Very comfortable
A little pricey
The strings are different than most shorts strings
Outside pockets have no zippers
Nike Men's Running Shorts




Everyone knows and loves Nike as a sports gear brand. This company has decades of production and design under their belt, with the most extensive fan base from different corners across the globe. Nike understands the needs of its customer and never hesitate to find innovative solutions to the issues they face. This has led to the design of several models of footwear and clothing for a plethora of sporting activities including swimming, tennis, running and soccer. The Nike Men's Running Shorts are their flagship running unit and a great imported pair of shorts produced with help from polyester, a stretchy and comfortable material.
This running shorts from Nike are made with a dry fabric that ensures runners stay comfortable, dry and focused during all their training sessions. It features a mesh piping and an internal liner that are meant to enhance breathability and also provide additional support and coverage to runners at all times. For a snugger fit, these shorts come with an elastic waistband as well as a drawcord, and this can be pulled to your preferred length for your ultimate comfort. Feel fresh and look cool in your Nike Running Shorts. They are stylish, affordable, have enough pockets for storage and have a wrinkle-free design that sets them apart from their competition, making them the best running shorts. You can combine this shorts with stability running shoes from our list.
Key Features:
100% Polyester
Imported
NIKE Dry fabric
Internal Liner
Good price
Stay wrinkle-free
Has pockets
Outside pockets have no zippers
Not the greatest in the style department
External pockets have no zippers
Adidas Men's Running Response Short








Our final product under review is the Adidas Men's Running Response Shorts. This beauty from one leading manufacturer in sportswear is a beautiful clothing unit made from other fibers and imported for sale. It is made for the ultimate comfort of the runner and as such, features elements that enhance its breathability while ensuring that it is a perfect fit for everyone. There is also some amount of polyester used in fabric, and this makes the running shorts stretchier and comfortable. These shorts are ideal for longer running distances and for running at odd hours or in areas with low lighting. Night visibility is made easy thanks to the reflective strips included in the exterior design of the shorts.
Adidas is a brand that always seeks to help individuals strive to perform at their peak no matter the situation and no matter where they're located. This, however, is not appreciated by all users, with some of them mentioning the exorbitant prices of these products as well as the difference in string lengths. There's nothing new under the sun, which is why Adidas has taken up the standard running shorts design and has introduced a series of modern, innovative technologies that make it more than just a mere pair of shorts.
Key Features:
Imported
Made for comfort
Breathability
Regular fit
Specification:
Brand

adidas

Model

S18080614-P

Weight

6.1 ounces
Great for longer distances
Reflective if needed
Very comfortable
A little pricey
The strings are different than most shorts strings.'
Form fit
Sign Up Now
GET THE VERY BEST OF GEARHUNGRY STRAIGHT TO YOUR INBOX