Best Protein Bars in 2022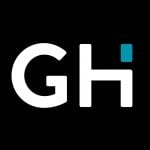 This product guide was written by GearHungry Staff
Last Updated
July 16, 2018
GearHungry Staff
GearHungry Staff posts are a compilation of work by various members of our editorial team. We update old articles regularly to provide you the most current information. You can learn more about our staff
here
.
GearHungry may earn a small commission from affiliate links in this article.
Learn more
If you are serious about your exercise, then you will already be familiar with the many benefits of protein, especially when you are trying to build muscle mass. Protein is the foundation block to many competitive bodybuilders pre-competition diet, to give them that extra ripped and toned look. For the rest of us mere mortals, the struggle to stay in shape and to get the correct macro balance of protein, carbohydrates, and fats is very real. Protein bars may well seem like the miracle snack you have been waiting for all your life, especially for a pre-workout. A note of caution though, while they may well market themselves as a protein bar and have you well on your way to looking like Popeye, many of them do have lots of hidden calories and sugars. So it's lucky we are here to debunk the myth and to look at some of the best protein bars around and to break down their relative nutritional merits so that you can make a sound dietary decision.
The Best Protein Bar
Quest Nutrition Protein Bar




Quest is a sports nutritional brand you can trust to understand your pre and post workout recovery needs, and as such, they have a range of bars to suit your requirements. Their Quest Protein Bar contains 20 grams of protein and less than 7 grams of net carbs. It also comes in a range of delicious sweet flavors to satisfy your cravings including Mocha Chocolate Chip, Chocolate Chip Cookie Dough, Blueberry Muffin plus many other great flavors. If you love chocolate, then you will love their Double Chocolate Chunk flavor that still manages to have less than 3 grams of sugar but plenty of taste.
Quest Bars have a solid reputation for tasting good while maintaining nutritional integrity which makes them the bar of choice for many discerning athletes who take their exercise goals seriously and appreciate the importance of having their optimal daily protein intake. All the ingredients used are metabolically sound, and they manufacture their bars with a clean protein source which is a blend of milk and whey protein isolates. Unfortunately, this does mean that the Quest bar is no good for anyone with dairy intolerance.
While they have a generous 20 gram of protein included, they are also full of essential dietary fiber which will help to keep you fuller for longer, slowing down digestion and contributing to rev up that metabolism to assist you with your weight loss goals. With 13 grams of dietary fiber, the Quest Bar can help you to get essential daily fiber into your diet.
Got a bit of a sweet tooth and fancied making a port workout dessert treat? Then how about experimenting by baking with your Quest Bar and popping one in the oven to produce a high protein, not so naughty, chocolate dessert? Further packed with nine essential amino acids and with only 180 calories a bar, they are a great high fiber snack bar.
Key Features:
12 Count
High Protein
Keto-Friendly
Low Carb, Gluten-Free
Specification:
Brand

Quest Nutrition

Model

QPBDCC12

Weight

1.8 pounds
Gluten free
Soy Free
Unsweetened chocolate
Low carb and fat
Can be baked
20g of protein
Contains almonds and milk derived ingredients
Not suitable for dairy intolerant or nut allergies
RXBAR Chocolate Sea Salt Protein Bar

All ingredients used in this next snack are real, premium, and organic, and also very tasty. If you're a brownie lover, you will definitely love this chocolate-flavored protein bar. It makes for the perfect wholesome snack and can be enjoyed as part of your lunch or breakfast. The RXBAR comes as a pack of twelve; thus, you receive value for your money. Each of the twelve boxes is sizeable enough to keep you full for a more extended period throughout the day. In summary, the RXBAR's are the best option for those seeking to begin a healthy lifestyle.
The RXBAR protein bar is guilt and gluten-free. It is suitable for use as a post and pre-workout meal because of its size and ingredients. It is also great for keto dieters, office goers, and everyone else wanting a wholesome treat. Get the energy you need from this simple protein bar; enjoy the healthiest browner without any gluten or guilt. RXBAR is another leading manufacturer and marketer of protein bars and healthy meals. The company features experienced scientist that understand the nutritional requirements of all body types and age groups. They aim to encourage everyone to live healthy, without the feeling of missing out on the more beautiful things in life. Try health; try RXBAR.
Key Features:
1.83 Ounce (Pack of 12)
High Protein Snack
Keto snack option
Made with real food ingredients
Specification:
Brand

RXBAR

Model

RXF006

Weight

1.76 ounces

We all need protein in high amounts, as recommended by nutritionists and dieticians all over the globe. This next snack from Pure Protein contains the highest amount of protein out there. It is a pure protein bar formulated and designed with care and scientific backing such that no other competitor comes close and the high levels of protein support your energy, lean muscle growth, and an active lifestyle. What's more, the Pure Protein Bar is also gluten-free, with high amounts of whey protein; an ingredient that is famous amongst those who love to workout. Furthermore, much of the protein is derived from milk and contains high amounts of amino acids for muscle strength and growth.
When used in a balanced diet, the Pure Protein Bars make a massive difference in how your body forms. It is excellent for use as a pre-workout, post-workout, and convenient on the go snack. Additionally, it comes in a pack of 18, featuring the Chocolate Deluxe Bars, Chocolate Peanut Butter Bars, and the Chewy Chocolate Chip Bars. Make no mistake; each flavored protein bar is excessively delicious and comes with a great taste.
Over the years, this protein bar from Pure Protein has won awards for containing the winning protein combination, and the most delicious taste. So, whenever hunger strikes, you can enjoy the Pure Protein Bar with ease, thanks to its cute and portable size that fits into all bags and purses. Become an active sportsman and perform to the highest of your abilities with this well-formulated protein bar from Pure Protein.
Key Features:
Nutritious Snacks to Support Energy
Low Sugar, Gluten-Free
Variety Pack
18 Pack
Specification:
Brand

Pure Protein

Model

13801

Weight

4.8 ounces
Gluten Free
Tasty, rich flavors
Convenient
Chewy
Low in sugar just 2g
20g of protein
Contains Maltitol sweetener which is a sugar alcohol

The Think! brand of protein snacks comes with a vibrant, appealing packaging as a pack of ten equally amazing bars, formulated with organic peanut butter for high protein levels. There are no sugars, gluten, GMO, and artificial sweeteners; thus, you're assured of consuming purely natural substances into your system. Existing users of this protein bar love its taste and nutritional value thus, they often recommended to those of us who enjoy working out, and who also keep very active lifestyles during the day.
Think! Protein bar features 20g of protein to ensure that you always have in your possession a multipurpose nutritional bar formulated with ingredients that make it well suited for consumption as a meal replacement and energy-boosting snack at the same time. What's more, it can be paired with some fruits for satiety, and also for a new burst of flavor whenever your taste buds threaten to get bored. The Think! protein bar is also well suited for those who want to watch their sugar intake, and remain active throughout the day. No doubt, the taste is delightful to the masses, while the nourishment offered makes you feel your best just when you need it. Make use of the high amounts of protein the Think! Bar, and power your body from the inside out.
Key Features:
2.1 oz bar (10 Count)
Creamy Peanut Butter
GMO-Free
No Artificial Sweeteners
Specification:
Brand

think!

Model

1074661

Weight

1.43 pounds

Grab this guilt-free snack, choosing from any of the decadent flavors available. The ONE protein bar is a gluten-free protein bar that comes in various flavors, namely peanut butter, maple glazed doughnut, birthday cake, almond bliss, and sugar. It contains the right amount of protein that makes it the most famous popular protein bar in the market today. For sure, these gluten-free bars will help you through your stressful days when taken as a pre-workout snack. What's more, the 20g of protein in this meal supplement is too-good-to-be-true, making it the most suitable option for those who have cravings within the day.
Furthermore, the ONE protein bar increases your energy levels since that's its primary aim. Certainly, it can be compared to major brands such as RXBAR, Gatorade, PurePortein, Think Thin, Clif Bar, and Optimum Nutrition. All over the world, many fitness enthusiasts rave about both its taste, and its nutritional value. Hence why we are confident in the fact that the ONE protein bar, which is extra low in sugar, will give you more excellent value for your money than the other chalky protein bars. You've found the only ONE that understands your body and its needs; it's the ONE protein bar.
Key Features:
2.12 oz (12 pack)
Best seller's variety pack
Gluten-free 20g protein
Perfect guilt-free snack
Specification:
Brand

ONE

Model

01-100390

Weight

1.7 pounds




If you like your food natural and how nature intended it to be then RiseBar have raised the bar when it comes to packing a powerful protein punch into their innovative and delicious range of snacks. Their Whey Protein Bar only has three ingredients. We're talking almonds, honey and a generous 20 grams of whey protein isolate. They like to make their products and your life simple with their nutritious fuel filled protein hits.
What you won't get in a RIseBar are any filler ingredients. They are entirely non-GMO, contain no dairy and are certified Gluten free. There's no Soy, no Preservatives, and no added sugar. In fact, you'll find nothing artificial at all in a RiseBar. The focus here is on fewer ingredients and more protein power which makes them an excellent bar for refueling after a strenuous workout. They make a great option for anyone with a busy and active life which it frequently on the go and needs to get maximum nutrition into their body as cleanly, quickly and efficiently as possible. They make the ideal fuel for breakfast, snacks, pre-workout, post-workout or as a convenient meal replacement if you are in a hurry.
Better still, all RiseBar's are mixed and packed, artisanal style, in small batches in their Californian kitchen on a daily basis, so you are getting a fresh and healthy nutritious protein blast. There are eight different flavors currently in their range, and not one of them contains more than five wholesome ingredients. Whether you are on a Paleo diet, are Vegan, Vegetarian, Celiac or choose to eat organic, then RiseBar is a great option. Our handy guide to the best multivitamins for men features more great products like this.
Key Features:
Three whole ingredients only, almonds, honey and whey protein isolate
Virtually fat-free, lactose-free and low carb for a healthy snack
Artisinal style small daily batch production for freshness
Perfect for pre-workout, post-workout recovery or on the go snack
High in protein, fiber and naturally occurring potassium, vitamins and minerals
Specification:
Brand

RiseBar

Model

PROAHO

Weight

6.1 ounces
Non-GMO
Gluten free
Soy Free
No added sugar
High fiber
Low carb and fat
20g of protein
Natural almond oil can make the bar a bit oily in the packaging
Robert Irvine's FitCrunch Whey Protein Bar








This is very different from the typical style protein bars, but different is good, right? Created in conjunction with celebrity chef Robert Irvine ii combines delicious nutrition in an active lifestyle bar to help support your fitness goals. With 190 calories of fit crunch flavor in every bar, it might not have the highest protein count, at 16 grams rather than the 20 grams that many of the sports nutrition brands pack in, but it is certainly not lacking in flavor and as such enjoys a global fan base.
So much so in fact that this bar is nothing short of award-winning. It has won plenty of prestigious awards including Best Protein Bar Nominee in both 2016 and 2017.
It features six different delicious and textured layers that have been tray baked to create a sweet treat. First, you get a soft based cookie and on top of that sits a scrumptious layer of peanut butter. There are also fresh peanuts and a peanut butter coating along with crunchy chocolate protein crisps. Altogether it's a deliciously chocolatey, sweet delight, finished off with a peanut butter drizzle! Almost sounds too good to be true right?
If you prefer to have a crunchy textured protein hit rather than a chewy bar that will have you gasping for more water to swallow, then the FitCrunch might be the snack bar for you. It's so tasty that all the family will enjoy them, not just as a pre or post workout supplement but as a replacement to their usual unhealthy candy bar. You may also like to check our guide to the best creatines for more great items like this.
Key Features:
Tastes like a classic candy bar but with added protein power
Delicious combination of peanut butter and chocolate
Blended from Whey Protein Isolate
The world's first six layers baked protein bar
Created by celebrity chef Robert Irvine
Great for fitness enthusiasts and families alike
Specification:
Brand

Fit Crunch

Weight

2.4 pounds
Six layers
Soft baked bar
Contains creamy peanut butter
Fresh Peanuts
Award-winning
16g protein
Product prone to melting if being delivered on a hot day
Contains nuts so be careful of allergies
BSN Protein Crisp Bar by Syntha-6




BSN is well known in the sports nutrition world so you would expect their Protein bars to have plenty of fans and they most certainly do. The internet is awash with positive reviews about how tasty these bars manage to be while at the same time packing in 20 grams of pure, premium protein. There's little wonder that they are a go-to snack in the bodybuilding community.
Let's talk about the flavors. They are serious, some might even go as far as to describe them as savagely delicious. There's a bold and richly decadent Chocolate Crunch. If you prefer Peanut Butter, then their crunch is seriously creamy and delicious. The vanilla marshmallow might be the one to tickle your taste buds, and it's full of light rice crispy textured pieces that will help satisfy your cravings. If you love pretzels as much as you love salted caramel, then you will be in heaven with the Salted Toffee Pretzel version. Combining the winning combo of being salty and sweet in every bite. For those of you that enjoy the taste of coffee then check out their Mocha which goes so well with the cocoa. Finally, they have a true sweet protein taste sensation with their S'Amores bar. It features toasted marshmallow, chocolate, and sweet graham cracker flavors. It's something special, and yet it still manages to deliver that all important 20 grams of protein to quickly and effectively re-fuel your post workout. And if you need some energy before your workout, check out our list of top pre-workout formulas and find the right one for you.
Key Features:
Bars have unique rice crispy like texture
Packed with 20 grams of protein power
Incredibly tasting but won't compromise your macros
Filled with six different delicious and decadent flavors
Enjoy a convenient and guilt free snack bar on the go
Specification:
Brand

BSN

Model

4332657392

Weight

1.76 ounces
Crispy
Light texture
Convenient for on the go
Six delicious flavors
4g of sugar
20g of protein
Contains milk, soy, egg, and peanuts
Check for allergies
Grenade Nutrition Carb Killa Protein Bar




The secret behind the great taste and flavor of the Grenade Carb Killa bars is that they are made using their proprietary baking technology to create a uniquely fresh and crunchy texture. These bars offer a fantastic 23 grams of protein so are the perfect pre or post-workout snack. They're convenient to carry on the go, easy to eat and of course, don't' require any preparation or mixing. Just grab one out of your gym bag, and you can quickly refuel and increase your energy levels.
Grenade Bars have a high level of whey protein to help you with your muscle-building goals. The Carb Killa bar has been specially baked to ensure a balanced and complete source of protein while limiting the number of refined sugars. The result is a crunchy textured protein bar that is loaded with lots of essential dietary fiber too.
There is a wide range of delicious tasting bars to choose from, featuring decadent European-made chocolate. Go for any one of the following for a sweet protein hit: Caramel Chaos, Cookie Dough, Chocolate Cream or White Chocolate Cookie. High in protein and high in taste, is their little wonder that these Grenade bars are loved the world over and fully approved and accredited.
Key Features:
A guilt-free alternative to a chocolate bar
Packed with a mighty 23 grams of protein
Made with European chocolate for a delicious taste
Crunchy texture and triple layered protein bar
Wide choice of delicious flavors available
Specification:
Brand

Grenade

Model

847534003165

Weight

1.6 pounds
Triple layered
Delicious flavors
Gluten Free
Crunchy texture
1g of sugar
23g of protein
Not suitable for anyone on a keto diet
Contain nuts so not suitable for nut allergies
Contains milk and soy




Founded back in 2002 in the USA, ProBar is all about delivering real, nutritionally dense food in a convenient snack bar format. All of their protein bar range is certifiable Non-GMO and does not contain any gluten, animal-derived protein, dairy or artificial ingredients making it a fantastic choice for all kinds of specialist dietary requirements. The ethos of the brand is based around quality, sustainability as well as delivering high on taste. There are 20 grams of satisfying plant protein in this ProBar.
Perfect for your pre and post workout needs, the ProBar is backed with chia and flax seeds which are a wonderful source of antioxidants. With up to 7 grams of fiber too this bar can help you to feel fuller for longer. Full of real, recognizable ingredients with names that you can pronounce, these are protein bars, yes, but they are naturally produced too and don't resemble some form of over chewy science experiment.
There is certainly no compromising on either taste of choice of flavors either with plenty of decadent but real tasting bars to select from. You can opt for Cookie Dough, Mint Chocolate, Peanut Butter Chocolate, Chocolate Bliss, Coffee Crunch, Frosted Coconut and also Frosted Peanut Butter. If you can't decide, and who you blame you, then go for a variety pack instead. For a protein bar that is natural and nutritious, look no further than the ProBar. If you are a runner, make sure to also check our top supplements for runners.
Key Features:
Non-GMO project fully certified and gluten-free
Sustainably sourced ingredients
4 grams of fiber to keep you fuller for longer
2- grams of plant-derived protein
Contains chia, flax seeds, and Omega 3 fatty acids
Specification:
Brand

Probar

Model

853152120351

Weight

8 ounces
No GMO's
No Gluten
No Animal Proteins
No Artificial Ingredients
No Dairy
Plant based and organic
Product prone to melting if being delivered on a hot day
Detour Simple Whey Protein Bar




The detour brand is another one of the new breeds of nutritional companies focused on clean ingredients to produce products that can support your health and well-being goals. The Detour bar is called Simple for a reason; because it features only the best simple ingredients, nothing artificial and all Non-GMO and Gluten free. Rated the #1 Protein Bar in an article written published in Men's Health Magazine in 2017, these provide a tasty snack with 10 grams of protein per bar.
Not the most protein we know, but they also only have 2 grams of sugar and offer a nicely balanced on the go snacking bar to help provide a surge of energy and a healthy dose of fiber. With only 110 calories too, these are the right size for a perfectly portioned healthy snack to supplement your daily nutritional goals.
Key Features:
Award-winning protein bar
Only clean natural ingredients are included
Tasty and delicious with a variety of flavors
Certified non-GMO, gluten-free and nothing artificial added
Deliver a healthy daily dose of protein and fiber
Specification:
Brand

Detour

Model

733913010308

Weight

11.2 ounces
Whey Protein
Low in Sugar
All clean ingredients
Nothing artificial
Gluten Free and Non-GMO
Good source of fiber
Contain milk, soy and nut ingredients
Not suitable for nut and dairy allergies
Protein Bar Buying Guide
Features To Look For In Protein Bars
Below is a non-exhaustive list of the main features you need to be considering when it comes to buying a protein bar.
Ingredients
Protein concentration
Calories
Flavor
Taste
Texture
Digestion
Nutrition
Given that so many people have intolerances and allergies these days, it is of the utmost importance that you very carefully review the ingredients to ensure that the bar is right for you. Many contain dairy and traces of nuts so also ensure you read the ingredients list thoroughly and also look at any disclaimers about where and how the product may have been baked and manufactured.
The other key consideration is the physical amount of protein concentration present in your bar, especially if you are using it to aid with workout recovery. In our guide, we have a range of protein sources from watermelon seeds to whey isolate and quantities per bar that can range from 10 grams up to 25 grams so again, do your homework, read the labels thoroughly and ensure you are buying the protein bar that fits your needs.
After that, it all comes down to personal taste, texture, and flavor. There are sweet, chewy bars that will satisfy your craving for a dessert, crunchy granola style bars and even more savory offerings so whatever your taste buds fancy, there should be something that will tickle them!

Protein Bar FAQ
Q: What is a protein bar?
A: Protein bars are essentially nutrition bars that contain a higher level of protein versus carbohydrates or fats. They're not dissimilar to an energy bar but will have much less carb content overall. They generally though won't have as many vitamins and dietary minerals, for example, something that is designed to deliver all the nutrient density of a purposeful meal replacement bar. They are used a lot by athletes or regular exercisers, especially post workout, to quickly get a high protein hit into the body, which can help with muscle growth and repair.
There are mainly two different types of protein bar – those that are designed to be an alternative healthy snack to replace a candy bar and those that have been designed explicitly for consumption post exercise. While they may have a similar range of ingredients, the snack bars will have fewer calories and the exercise bars packed with higher protein levels and fiber, plus generally more carbohydrates and calories overall as they are specifically aid to muscle growth and recovery and not intended as an extra daily snack.
Q: Can protein bars replace meals?
A: While it is possible to use a protein bar as a meal replacement that's not their primary purpose. Yes, they are convenient, and yes, there are plenty of protein bar brands out there that go a long way to provide a more balanced and nutritionally dense formula but overall a regular meal is going to win hands down. If you are caught on the hop though, for sure taking a protein bar is far more advisable than missing a meal entirely and as additional protein dense snacks to top up your daily quota they are fantastic. The same can also be said for protein shakes which again, are designed to be complementary rather than a replacement for one of your existing three a day meals.
Most protein bars manufactured today come fortified with a good selection of your recommended daily intake of vitamins and minerals, but there is never a substitute for "real food"! While some of the more advanced bars on the market do contain whole food ingredients, they still tend to be classified overall as a "dietary supplement" as opposed to a food source.
Be sure to thoroughly scan the list of ingredients in your chosen protein bar to ensure that you are not inadvertently taking in more sugar than intended. You wouldn't ever dream of grabbing a piece of cake as a meal replacement (or maybe you would!) so stay well away from ingredients such as corn syrup, sugar, and sucrose which might well taste great but will cause a spike in energy levels followed by that inevitable slump afterward. So if you are looking to use a protein bar as a meal replacement, for convenience sake or whatever other reason might be motivating you to do so, just carefully check the list of ingredients first and make sure the first and most abundant ingredient listed is actually protein.
Q: Should you eat protein bars before or after workout?
A: They are useful for both pre and post workout as they provide energy to help power your performance and to refuel and replenish your body after vigorous exertion. They are also a convenient snack to keep in your work or gym bag for when you are on the go and struggling to sit down for quality, balanced meal.

Q: How often should you eat protein bars?
A: Following on from the above, if you are working out regularly and using a protein bar to re-fuel after strenuous exercise or to give you a quick boost before you start an intense session, then use them in line with your workouts.  After training your body is depleted of amino acids and many other essential nutrients so if you need to get a quick protein hit to boost your muscles before fatigue and depletion set in, grab for your bar.
Q: Are protein bars healthy?
A: You already probably know the answer to this one! There is never a better substitute than a real plate of home cooked, clean, nutritious food but protein bars are convenient, and if you choose the right one, they can still have health benefits. You need to very carefully check the list of ingredients to make sure that you protein bar is not full of added sugar, additives, trans-fats, sweeteners or other nasties that you couldn't possibly pronounce. If you don't know what it is and it's not a real, clean food source, then chances are it's not going to be that good for you.
Q: Can protein bars make you gain weight?
A: It's not that protein bars per se can make you gain weight, but if you are eating lots of them that have a high additional calorific intake from carbs, fats and sugars too then all the usual dietary advice exists. Just because it says "protein" on the label, doesn't mean that it will necessarily be the only ingredient present.
It's well known that elevated protein percentages in food can help aid satiety which in turn will aid with your weight loss goals. But if your protein bar is packed with fillers and additional unwanted calories you might want to re-think how often you are consuming them. If you are following a high protein diet, in conjunction with strength, muscle and resistance training, you should begin to see noticeable weight loss, not gain. Protein is excellent for creating an increased feeling of fullness and keeping hunger at bay so you snack less and therefore should take in fewer calories overall. However, remember that a protein bar is not 100% protein and any calories that you bar contains from carbs and fat will ultimately be stored as fat which could lead to unwanted weight gain. So go ahead and use protein bars as they do have so many positive benefits overall, but make sure you select one that has minimal additives and preservative and of course, use them intelligently and in moderation and never as an alternative for nutrient-dense whole-foods.
Q: Are protein bars good for muscle growth?
A: If you have been exercising vigorously and especially if you have been using your muscles for a weight or resistance training session, then a protein bar is a great option to help with faster recovery and to assist growth. It's not always convenient to have a protein-rich meal post workout, so a high-quality bar that you can consume quickly and easily can help. Ideally, you need to be consuming 1 gram of protein for each pound of body weight you have to maintain and build muscle so if the thought of eating six chicken breasts fills you with horror, then a good quality, clean protein bar could be a winner.
Sources:
 7 Facts about Protein Bars, Days To Fitness
Sign Up Now
GET THE VERY BEST OF GEARHUNGRY STRAIGHT TO YOUR INBOX