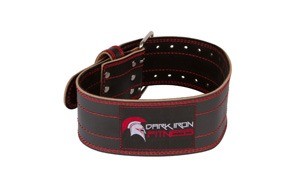 Dark Iron Fitness Genuine Leather Weightlifting Belt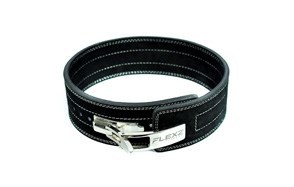 Flexz Fitness Lever Buckle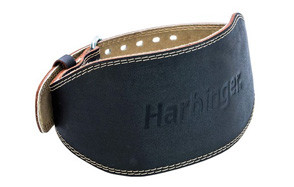 Harbinger Padded Leather Contoured Weightlifting Belt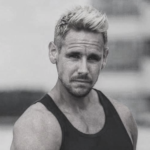 You're a man of efficiency, trying to get every last ounce of result out of your workout whether you're at home or the Gym. What we know is that it's not just about working out hard, it's about being intelligent when you do it. Weightlifting belts are the great bridge between you, and the six pack or tight back muscles you've always dreamed of. Champion weightlifters use them, and men who wish to add extra oomph into their regular workout regimen make them apart of their lives. If you're ready to feel the burn, it's time to check out the best weightlifting belts on the market.
The Best Weightlifting Belt
Weightlifting Belt Buying Guide
If you're still uncertain which best weightlifting belt is for you, consider your options and take a look at our comprehensive buying guide. You'll get a little bit of everything, right down to the science of why they work, when you should, and when you really shouldn't be using them.

What to Consider When Purchasing a Weightlifting Belt
Width - The width is going to aid in stability. Most good belts will have a 4" to 6" width.
Adjustability - You're either going to velcro, or a few different belt loop closures to put your clasps through. You want to fall somewhere in the middle of those loops, so you'll have time to adjust them as you body build.
fMaterial - For the most part, you're going to see leather, as it's the best weightlifting material for the main build. Then, you'll have to pay attention to the materials used on the closures.
Durability - This includes the thickness of the material, the closure strength, and how long you're expected to have this for. Most of these belts have long warranties, some even have lifetime warranties.
Versatility - If you want to toss this to your mate when he's about to do his reps, it's totally understandable. However, make sure that it's versatile enough.
Support - These usually come in either 4" or 6" of leather for your lower lumbar support. That's the main area you'll be propping up, eliminating the high risk of sustaining back or spine injuries.
Comfort - Many of these are suede-lined, or contain a certain amount of foam to help cushion your sides to prevent digging into your skin. Most of us do deadlifting shirtless, so this comfort helps reduce chafing. Apart from that, the belt should be snug, but comfortable.
Weightlifting Belt FAQ
Q: How Does a Weightlifting Belt Work?
A: By alleviating pressure on your spine, you're able to better understand what you're truly capable of lifting without hurting yourself. Weightlifting belts stabilize your core and spinal column, putting more pressure into your inner abdominal area, which gives you a better workout through and through. When pressure is released off the spine, it mimics a move called the Valsalva maneuver, which is when you pull in your breath to increase pressure in your inner abdominal region.
Q: What Are the Benefits of Weightlifting Belts and do You Need One?
A: The main reason you want to get a weightlifting belt is to prevent back injuries as well as improve your form for competitions, and general exercise. The biggest component to preventing back injury is the thickness and durability of the padding that's focused on supporting the lower lumbar.
You're also going to get a better core workout than if you didn't use a weightlifting belt. The main issue with form (and injuries) is the flexibility of the spine. Back injuries can result in dislocated discs, as well as swollen muscles that press on the spine. By keeping your spine sturdy, you're putting the weight where it belongs: on your core. Better core workouts, a more intense burn in your midsection, and a better six pack.
Q: How and When to Use Weightlifting Belts
A: Squats, stand-up lifting, and operating weights during deadlifts, are all reasons you'd want to use a weightlifting belt. We've seen some gents using these while doing sit-ups or chin-ups, and they're not designed to handle those, not even a little bit. These keep your spine from flexing out of bounds, allowing you to prevent back problems, and put all the focus where it belongs: your core. These belts will also give you a much better scope of what you're physically capable to do when lifting.
So do these really provide the necessary support for improved stance during weightlifting? Absolutely. You do have to monitor your breathing patterns to reduce tightness at peak times while using these, but they're completely capable of improving your form, and preventing back problems.
Q: Is Using a Weightlifting Belt Cheating?
A: In almost every weightlifting competition in the country, you're able to use these belts throughout the whole duration. The mindset is, that you're not gaining extra muscles when you put one of these on, but you're protecting yourself from potential harm if you're going in for some serious weightlifting. When it comes to personal safety, these competitions have to take president over that, rather than a silly set of rules that they've concocted.
Alternatively, if you're worried about the naysayers in the gym, don't be. No matter what you're doing, there's always going to be some opinionated asshole who's going to let their two cents be known. Getting a thicker shell and letting it roll off your shoulders (and then lifting massive weight in front of them), is the best way to deal with this. In our experiences, 90% of gym goers are friendly and understanding, and in our modern day, shaming in the gym isn't really as big of an issue.
Sources