Best Training Masks In 2022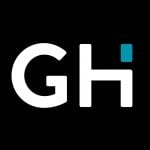 This product guide was written by GearHungry Staff
Last Updated
May 28, 2019
GearHungry Staff
GearHungry Staff posts are a compilation of work by various members of our editorial team. We update old articles regularly to provide you the most current information. You can learn more about our staff
here
.
GearHungry may earn a small commission from affiliate links in this article.
Learn more
It might seem counterintuitive to wear a mask while working out, you need as much oxygen as possible and masks just seem a bit off. However, apart from training your muscles, you need to train your lungs, and this is where the best training masks come into play.
Specially designed for cyclists, bodybuilders and runners, training masks use a valve system that reduces the amount of airflow in your lungs forcing you to take deeper breaths. This results in  increased fitness and athletic performance. We've rounded up some of the best training masks that are specifically designed to keep your humble lungs stronger than your muscles.
The Best Training Mask
Sparthos High Altitude Training Mask
The Sparthos High Altitude Workout Mask has a unique look. As opposed to a lot of workout masks that feature valves and breathing holes, the manufacturers of this product chose to ditch those features in exchange for a much simpler and minimalist design.
As for features, this sports training mask improves the efficiency of your workouts by stimulating high altitude. The mask is designed to help you take deeper breaths, forcing you to strengthen your respiratory system and diaphragm.
The high altitude training mask is anatomically designed, and it is infused with cutting-edge technology that makes it efficient in your workout processes. It can also be used for a wide variety of activities, including cardio, cycling running, and aerobics. Its slip-resistant design ensures it holds firmly on your face, and you'll surely love to find that there are 16 breathing levels available on the mask. With this altitude training masks, you can change the intensity of air flow without having to take it off.
Key Features:
16 breathing levels to challenge your body
Lungs work harder to oxygenate blood
Slip-resistant and ergonomic design
Restricts both inhaling and exhaling
Specification:
Brand

Sparthos

Weight

0.9 Pounds
Accommodative valve system
It works for just about every workout routine
Not everyone is a fan of its minimalistic design
Friorange Sport Workout Hypoxic Mask
If you're looking for a simple entry-level training mask, we're big fans of the Friorange Sport Workout Hypoxic Mask. This product can't compete with the other masks on this list in the number of features it has to offer. However, it makes up for it in the quality of the materials and design. One thing we like in particular is the ergonomically fitted mask, made from non-toxic silicone. It molds to the shape of your face and feels comfortable throughout a workout. It also has a hardcover and a three-level air flow regulator that allows you to change the amount of air getting into the mask.
You may also like these quality waist trainers from our list. Take a moment to check them out.
Key Features:
Made from non-toxic silicone 
Three-level air flow regulator 
Elastic headband 
Black and red color scheme
Specification:
Brand

Friorange

Weight

7 Ounces
Looks amazing 
Comfortable and ergonomic design
Only three levels of air regulation 
Vikingstrength Training Workout Mask
The brand might not be famous, but there's some intense philosophy behind their operation. As its name goes, Vikingstrength was founded on and inspired by the immense strength that has become more or less synonymous with the Vikings and the rest of the old Scandinavians.
They're known for designing products that help with strength workouts and trainings, and as far as training masks go, Vikingstrength Training Workout Mask can hold its own.
According to the manufacturers, this product works by creating Pulmonary Resistance, thereby helping your lungs to increase their capacity to inhale and deliver oxygen. The mask comes with velcro straps, meaning you can easily fit it on and adjust to fit. The sleeves are also made of nylon, making them expandable and adjustable to fit your body.
The mask comes with 16 resistance valves; much larger than what you will get from other running mask out there. This training mask is not discriminatory. Irrespective of your fitness level—beginner or top athlete—rest assured that you will be able to use this mask efficiently. For easy storage and portability, the Vikingstrength training mask comes with a free storage bag, so you can stow it away neatly after your gym or cycling sessions. You may also like to check our guide to the best elbow pads.
Key Features:
24 levels of resistance for high altitude simulation
Scandinavian designed and used by competitive athletes
Conveniently switch resistance without removing the mask
Technology makes mask perfect for beginners through to advanced professionals
Adjustable fit unisex design with flexible medical grade silicone
Specification:
Brand

Vikingstrength

Weight

0.25 Pounds
The lightweight design helps improve workout efficiency
The mask is versatile, as it supports various workout forms
You might need some time before you get maximum resistance with the mask
Pioneeryao Sport Dust Mask
Next up, we've got a bit of a hybrid training mask. It's actually designed to protect you from dust and other particles whilst training. Its first function isn't to emulate high-altitude training, so it might not be as effective as the other masks in that regard. However, it will still have some effect. 
Similar to medical face masks, Pioneeryao Sport Dust Mask has a five-layer protection system that's designed to intercept harmful substances. The layers (from outside to inside) are PP nonwoven cloth, activated carbon-filter layer, electrostatic filtration, velvet cotton, and PP nonwoven cloth again. In addition, it has two valves, which are designed to increase your lung capacity when training. This mask is especially useful if you run in the city, train in dusty areas, or workout in a busy gym. 
Key Features:
Five-layer protection system 
Two valves 
Protects against dust and other particles 
Increase lung capacity when training
Specification:
Brand

Pioneeryao

Model

B0771F2P48

Weight

2.79 Ounces
Five layers of protection 
Easy to fit 
Comfortable
Dimok Hypoxic Workout Mask
The Dimok Hypoxic Workout Mask is one of the most comfortable workout masks on the market, especially if you're a bigger guy. They say it will most people but we've found it's a better fit for guys. It has an elastic strap that fits around the back of your head and keeps it securely tightened during a workout. 
The hard front of the mask has two small buttons that give you a choice of 16 different levels of breathing intensity. That means you can increase the difficulty level every time you train and steadily increase your aerobic capability. It has a low-profile design that makes it usable in almost any sport. We'd highly recommend it to people who like to mix up their workouts. 
Key Features:
Elastic headband 
Designed for larger guys 
16 levels of intensity 
Change resistance on the go
Specification:
Brand

Dimok

Weight

9.6 Ounces
Perfect for a harder workout 
Fits big guys perfectly 
Plenty of different levels
Doesn't protect against particles
Training Mask Buying Guide
How We Chose Our Selection Of Training Masks
There are a few factors that trainers and pro-athletes look for before buying training masks. We will go through most of them. Training masks have gained a lot of steam in the training world as the barbells of the lungs. For this guide, we scanned through a ton of reviews from cyclist, runners and trainers in general. We also checked for training mask brands, and delved into the benefits of these lung barbells.
Reviews - Our research on training masks revealed that most training masks were used during high altitude training, and housed either 4, 8 or 16 resistance levels. Generally, reviews help us with a guideline, revealing what most users want in a training mask and what went missing in a product.
For the products we reviewed we chose varying levels of resistance, which include 6, 16, and 24. Most reviewers noted that masks with varying levels of resistance helped them customise their workout. However, the Base Camp mask was the only mask we reviewed that had no resistance level, but it was also the most affordable.
We also found out that most reviewers prefered two strapped masks rather than the one strap masks. Except from the Sparthos Work Out Mask, the rest of the masks we reviewed were two strapped, which are highly-rated by experts as the perfect non-slip masks to have during intense workouts.
In sum, all six of the masks we reviewed had one unique feature that made them stand out in reviews. The features reviewers hinted on the most included perfect seal, non-slip, number of resistance levels and the type straps on the mask.
By aggregating all of this, we were able to know the parameters and characteristics that we were supposed to consider when picking the best training masks. We also visited a few e-commerce and retail platforms to see what customers were saying about the products and what their experiences were.
Brand - Unlike most workout tools and materials, running masks are not yet mainstream. We found out that while a number of people use them, they are usually sold to professional athletes and highly skilled trainers. So, we did not expect recognised stores like adidas, or Nike to have them. However, most manufacturer specifically deal with the production of training masks, which have been reviewed by most trainers as top quality.
This meant that our options were quite limited. We added a mix of older and newer brands that have been tested and tried by workout compatriots. Then, we vetted their products to determine which of them was the best to pick.
Price - We recognize that a lot of consumers are meticulous about what they pay for products, so price is definitely a significant consideration for us. However, to get the best price quotes, we had to ensure that the features and characteristics of the products provided an effective match for their costs. While the price was a major factor, we also considered value and worth.
Unlike other workout gears, training masks are incredibly affordable. Most of the products in our guide were within the price range of $12 to $50. For training masks, the price did not equate quality. Most of the cheaper masks had better features and more resistance levels than the highly-priced gears. In the end, we understand that no one wants to spend so much money for a training mask that doesn't live up to the hype.
Features To Look For In Training Masks
Valves - Valves are holes through which athletes are able to breathe in. The best best training masks usually have adjustable valves, which will help you control the inflow of air to best suit the intensity of your workout.
A sleeve - The sleeve helps keep the sports training masks firm on your face. It's excellent for ergonomics, and it is vital that it is firmly placed, so as to keep you comfortable.
The mouth guard - The mouth guard, as its name goes, holds your mouth in place and also helps to limit your breathing.
Benefits Of Training Masks
Below are some of the benefits that you stand to get from the use of training masks
Core strengthening - If you're into weightlifting or some crossfit training, you'll find that this is to be a must-have. Lifting heavy weights require building endurance and a stronger core. With a stronger core, you can develop a better posture and improve your workout efficiency. Training masks can help you achieve these with consistent use and more.
By using them for your training, you will be able to improve your diaphragm; the muscle located right below your lungs, which forms the foundation of your midsection. A stronger diaphragm means you can take in more air. This way, whenever you're holding your breath, you can create higher pressure and enhanced stability.
Higher stamina - A training mask can enhance your endurance by strengthening your lungs. It will boost your productivity with both aerobic and anaerobic activities by helping you become more oxygen-efficient with your body. If you can supply a lot of oxygen to your muscles, then you can increase your stamina, and workout more effectively for even longer.
Improved endurance - An improvement in endurance is more or less a byproduct of increasing the efficiency of your respiratory system.  When you breathe in a paced manner, you get to boost your endurance a great deal. However, when you're exerting yourself a lot, you'll find that controlling and pacing can be a tad confusing.
A training mask will increase your tolerance to CO2, thereby ensuring that you can control your breathing more effectively. The CO2 levels in your body will create the urge to inhale, and this means that as the CO2 levels rise, so will the urge to breathe in. If you are able to develop a higher CO2 tolerance, then you won't have to breathe in so much. This is what a training mask can help with.
Enhanced weight loss - This might not directly have a direct link with performance, but it's part of the benefits that accrue from using sports training masks. Weight loss happens when your body is able to burn way more fat than it takes in. Also, the best way for you to achieve this is to burn more calories by engaging in any high-intensity physical activity.
Well, is there a better way to add some intensity to physical activity than with a training mask? You can put one on, select the type of air resistance that suits the activity you're engaging in, and you're good to go.
Sign Up Now
GET THE VERY BEST OF GEARHUNGRY STRAIGHT TO YOUR INBOX