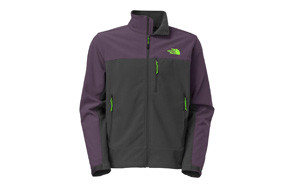 The North Face Apex Bionic Soft Shell Jacket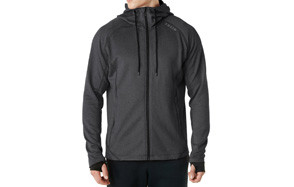 Tesla Men's Performance Long Sleeve Hoodie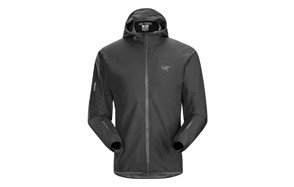 Arcteryx Mens Norvan Hooded Running Jacket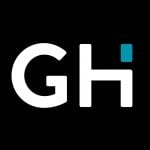 Runners know that in most cases there simply aren't any viable alternatives to running outdoors. Some will cite folding treadmills. But treadmills are dreadfully boring and don't work the same muscles as plein air running and besides, not everyone has access to a treadmill. So while outdoor running is the only game in town for most it comes with its own set of requirements and one of those is the running jacket. A good running jacket negates many of the weather-related negatives associated with outdoor running and makes it much easier to stay committed to your routine. Below are 15 of the best running jackets on the market today.
The Best Running Jacket
Running Jackets Buyer's Guide
How We Chose Our Selection of Running Jackets
Few running jackets will earn top scores in every one of the following categories but we look for those that rank high in most of them:
Quality - Like any other article of clothing the quality of a running jacket starts with things like materials and progresses to the cut, the stitching, finished seams, overall comfort and the quality of the zippers. If a jacket doesn't impress in those basic areas all the waterproofing in the world isn't going to turn it into a "high-quality", high-value garment.
Material - The best running clothes are made from materials like 100% polyester, ripstop nylon, GORE-TEX and the like. There's no compromising on material considerations if your running jacket is going to last more than a single season. You'll also want to consider the quality of the zippers, whether the hem and cuffs feature elastic, drawstring or Velcro and whether the lining is able to effectively wick away moisture so that you're not swimming in sweat.
Durability - While many good running jackets can be described as "affordable" that's not the same as "cheap". And since it's going to cost you real money you want to make sure your running jacket is going to hold up for at least a few years. If the materials, stitching and hardware are all first rate it should.
Design - The design you choose for your running jacket is the one thing that is purely subjective which means the ball is in your court on this one. Just keep in mind that choosing a certain design that is void of some important features doesn't make a lot of sense. The selection process ought to go something like this: look for several jackets that have the features you want and need and then from those, select the design that best speaks to your tastes.
Venting and Breathability - There are different types of vents including the straightforward zippered slots, mesh pockets that will vent hot air if you open them and even Velcro cuffs that can be opened all the way to allow hot air out. Breathability is venting without the zippers or Velcro. Breathable material will let just enough air pass through it to prevent you from needing to vent in some cases. Although don't expect breathability alone to suffice when you're running a marathon.
Weather Resistance - Some running jackets are waterproof and some are not. Which you get will depend in large part on the climate where you live. But most people will need to account for the possibility of rain. There's two ways you can do that. Either buy separate rain and wind jackets or buy a windbreaker that's also a waterproof jacket. Which you choose is up to you but it's hard to beat the convenience of having 1 jacket that can handle any eventuality.
Comfort – It goes without saying that the fit of your jacket will play a huge role in determining how comfortable it is. But there's more to comfort than just fit. The elasticity of the fabric is important as well as how it feels against your skin and how the jacket feels when it's wet. Are the seams sealed? If they're not they could allow cold air and moisture in that could make things very uncomfortable indeed. Is there a "garage" for the zipper near your chin? Does the hood pull down on your head?
Mobility - Mobility and comfort go hand in hand. If your running jacket restricts your movements when you run then it's not much of a running jacket. When you try your running jacket on raise your arms and put them through standard running motions. Twist, turn, bend forward and backward. If you find that the jacket doesn't go with you send it back.
Day and Night Visibility - Having reflective material on your running clothes is crucial. Especially during the winter months when the days are short and it's often dark whether you run in the morning or the evening. No matter how alert you are cars move so fast that it only takes seconds for things to get ugly. You cannot assume they will see you. You have to take steps to make yourself visible. That means a reflective running jacket.
Season – Running jackets aren't designed for Miami or LA. They're designed for people who get up at dawn to get their cardio in Central Park or along Storrow Drive in Boston or Lakefront Path in Chicago. These, and a thousand others like them, are towns where the weather changes drastically throughout the course of the year and where your running jacket will need to compensate for the chills of October, the arctic blasts of January and the late frosts in April.
Storage - Many of the top running jackets will fold up into their own pockets. But that ability is mostly important to backpackers and maybe rock climbers. Most runners store their jacket in the closet or on a hook in the foyer.

Running Jacket FAQs
Q: What's the difference between a waterproof jacket and a water-resistant jacket?
A: Water resistance is the most basic level of protection. Essentially it means that it's not easy for water to penetrate the garment, although if the rain is heavy or persistent enough it's going to get through, like it or not. Waterproof means the garment is impervious to water. So you could wear it for hours in the pouring rain and whatever part of you is covered by the jacket is not going to get wet. The thing about waterproofing is that in most cases it's achieved by treating the fabric in some fashion and these treatments can wear off over time. So a running jacket that was completely waterproof when you first got it may let water through after a couple of dozen washings. In which case you'll need to retreat it.
Q: Are windproof and waterproof jackets breathable?
A: The better ones are. They have an outer fabric layer that's typically treated with a water repellant and an inner layer that's breathable; meaning it has tiny little holes that are too small to allow liquid water to penetrate but are just big enough to let water vapor escape so you stay dry inside.
Q: Should the jacket be loose or tight?
A: To a certain extent it depends on the elasticity of the fabric. If the fabric gives only a little the jacket will need to fit pretty loose. If the fabric has plenty of play it can be cut tighter to the body. If you live in a place where the winters get brutally cold you'll probably want a jacket that's loose enough to accommodate a mid-layer beneath it.
Q: How do I re-waterproof my running jacket?
A: You can usually tell if a jacket needs re-waterproofing by hand washing and drying it in the dryer according to instructions. Test it when it comes out. If the DWR (durable water repellent) isn't revitalized and water is soaking into the surface it's time to re-waterproof. To do so hand wash the jacket again. This time using a commercially available cleaner/waterproofer. Dry the jacket in the dryer according to instructions. The jacket should now be re-waterproofed.
Q: How do I clean my running jacket?
A: Different jackets will have different care instructions but as a general rule you should remove any stains or trouble spots by hand using a spot remover that's approved for the material. When the tough spots are out fill the sink with lukewarm water. Put the jacket in the water with a teaspoon of mild detergent. Gently wash the jacket by hand. Gently wring it out. (Conversely if the care instructions call for machine washing follow those instructions.) When the jacket is clean either hang it to dry or place it in the dryer following the garment care instructions on the label.