Best Supplements For Runners in 2022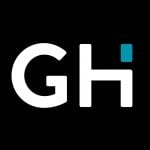 This product guide was written by GearHungry Staff
Last Updated
June 25, 2018
GearHungry Staff
GearHungry Staff posts are a compilation of work by various members of our editorial team. We update old articles regularly to provide you the most current information. You can learn more about our staff
here
.
GearHungry may earn a small commission from affiliate links in this article.
Learn more
Most runners are well aware of the value of proper nutrition. Running after all, stresses the body in unique ways that can actually have counterproductive effects if not buttressed by a proper diet. But who has the time to make sure they're getting everything they need from the food they eat? If you said "not many people" you'd be right. Fortunately there are some incredible dietary supplements on the market today that can effectively fill the nutrition gap experienced by runners and below we present 11 of the best supplements for Runners.
The Best Supplement For Runners
Genius Caffeine Extended Release Caffeine Pills – Supplements for Runners
Everyone could use an energy boost before they hit the pavement and there's none better than Genius Caffeine Extended Release Caffeine Pills. What makes Genius caffeine pills particularly interesting to runners is the fact that they are time released. You'll get a nice boost at the outset and then the rest of the caffeine will be delivered in smaller increments over the ensuing hours. That way you'll enjoy the benefits of the caffeine boost as much near the end of your run when you really need it as at the beginning.
There are no artificial additives thrown into the mix here. No fillers or dyes. Only 100% veggie capsules filled with the Genius time-released caffeine supplement. By delivering the caffeine gradually over time your appetite is also suppressed for longer so you're less likely to undermine the benefits of your run by pigging out once you come to a stop. For those who struggle to maintain their energy levels after running or jogging or who tend to run out of gas halfway through their run. If you are looking to upgrade your running equipment, then make sure you read our running shoes review or our running jackets review.
Key Features:
Provides sustained energy boost
Promotes thermogenesis
Helps suppress appetite
Increases metabolism
Controlled release
Specification:
Brand

The Genius Brand

Weight

1.6 ounces
Optimum Nutrition Micronized Creatine Powder – Supplements For Runners
Creatine has been used by weightlifters for many years to help build muscle mass and enhance strength and available power. But it can also help runners build the lower body strength they need to tear up the course and stay strong and focused throughout their run, especially if they're into longer distances that tend to sap strength. Not that you're going to have the legs of Charles Atlas and the upper body of a 98 lb weakling. But rather you'll now have muscles up and down your legs that will answer the call when the going gets tough. Whereas in the past they may have succumbed to fatigue.
Optimum Nutrition Creatine Powder is micronized to mix more easily with your fluid of choice, whether that be water, protein shake or apple juice (to be sure most runners aren't going to opt for a standard weight lifter's protein powder shake). All it takes is 1 teaspoon per day in concert with your cardio workout to produce stronger, more responsive muscles with greater endurance. Be sure to also back up yourself with weightlifting equipment, and you will find some great products in our weightlifting shoes guide and weightlifting belts guide. 
Key Features:
Pre-workout supplement to bolster performance
Enables faster muscle recovery
Perfect for stacking with other nutrients
Mixes effectively
5 grams per serving
Specification:
Brand

Optimum Nutrition

Model

1030955

Weight

1.32 pounds
Bulk Supplements for Runners Pure Beta Alanine Powder
Beta alanine bolsters tissue health, strengthens vital organs and provides the free radical hunting benefits of antioxidants. Bulk Supplements provides it here in an unvarnished form for you to mix with your favorite beverage before you head out on your run. By cleansing your system of free radicals and enabling robust tissue growth Bulk Supplements Beta Alanine will enhance your endurance and allow you to end your run with a kick instead of an exhausted whimper.
All Bulk Supplement products are lab tested for quality and purity and produced in the US under supplement guidelines established and overseen by the FDA. This is a high-quality supplement not a placebo intended to separate you from your money. The only thing pure beta alanine will separate you from is the pack as you find yourself able to call on reserves of strength that were previously unavailable to you. If you are a passionate runner, then you might be interested in one of the running socks from our list. 
Key Features:
Lab tested
Relief from fatigue
No fillers of any kind
Enhance performance and endurance
Antioxidant to attack free radicals
Specification:
Brand

BulkSupplements

Weight

1.2 pounds
Dr. Tobias Omega 3 Fish Oil
Fish oil has long been known for its beneficial effects on mood, skin, and hair as well as joint health and heart function; benefits dear to the minds of runners everywhere. Some, however, are reluctant to take advantage of this age-old supplement because they worry that fish harvested from the ocean today may yield fish oil containing dangerous amounts of heavy metals, PCBs or even mercury. The makers of Dr Tobias Omega 3 Fish Oil are aware of these concerns and distill their fish oil through a process known as molecular distillation. This scientifically developed and proven method distills toxins to a degree far below limits set for human consumption and Dr Tobias is one of only a handful of brands to bother doing so.
The resulting fish oil product is verified for quality by recognized third party labs and is guaranteed safe. All claims made on the label are confirmed as accurate when the product is used as directed, so you can have a high degree of confidence both in the safety of the product and its efficacy. Enhance the quality of your runs with Omega 3 from Dr Tobias. If you are unable to go for a run outside, we've got your back. Check out our guide on best folding treadmills on the market today.
Key Features:
Gleaned from wild fish
2,000 mg per capsule
Refined to extreme purity
Softgel capsules
Easily absorbed by the body
Specification:
Brand

Dr. Tobias

Weight

10.4 ounces
Nutrition Essentials Probiotic
It's important for runners, or anyone who pushes themselves physically on a regular basis, to maintain a healthy digestive system so that the food they eat and the supplements they take can be processed efficiently and the body does not wind up wanting for this nutrient or that. Probiotics help maintain a healthy digestive tract with Nutrition Essential Probiotics going the extra mile by helping curb appetite and ensure effective bowel function.
Nutrition Essential Probiotics are manufactured in the US in a GMP (Good Manufacturing Practices) certified lab and that's important. Because it ensures the product is manufactured to scientifically established standards and that lab operations are strictly regulated to ensure quality and efficacy of the products emanating from it. Nutrition Essential Probiotic is proven to help enhance digestive function so that your cardio workouts produce a healthier more vigorous you. And to pack those muscles with proteine after a hard workout, we have reviewed best protein powders and protein shakers, so make sure you check them out, too.
Key Features:
Free of artificial colors and sweeteners
100% gluten and dairy free
No need to refrigerate
Produced in FDA certified lab
60 day supply
Specification:
Brand

Nutrition Essentials

Weight

0.6 ounces
Optimum Nutrition Opti-Men Men's Daily Multivitamin is designed for men with active lifestyles which makes it perfect for guys who regularly hit the pavement for 5 or 10 km at a pop. This is a high potency formula that contains 25 essential vitamins and minerals including vitamins A, D, E and K, riboflavin, niacin, biotin, calcium, zinc, selenium, manganese, vitamins B6 and B12 and more. With Opti-Men you're completely covered no matter how hard you push yourself, provided of course you eat something resembling a healthy diet.
Strenuous exercise like jogging is known to deplete vitamins and nutrients and if you don't take steps to adequately address these losses your overall health will actually suffer from running instead of benefitting. Vitamins and minerals typically used up by strenuous activity include vitamins A, C and E as well as potassium, sodium, magnesium and more. Antioxidant intake is crucial as well because working out generates free radicals that attack healthy cells if they're not countered by antioxidants. Opti-Men has you covered in every instance.
Key Features:
25 essential nutrients
Take 1 with each meal
Rich in amino acids
Designed for active men
Manufactured in US
Specification:
Brand

Optimum Nutrition

Model

OPT2380276

Weight

9.6 ounces
MgSport High Absorption Magnesium
As noted above magnesium is one of the minerals that is readily depleted during vigorous exercise, which of course includes all types of running from jogging to the marathon. Therefore making sure you always get enough magnesium is important for runners and MgSport High Absorption Magnesium post-exercise supplements are one of the best magnesium supplements on the market.
Magnesium plays an important role in muscle function, digestive function, quality of sleep, mood, bone health and many other bodily functions. As the heart is the most important muscle in the body magnesium is crucial to maintaining proper heart function as well. Magnesium deficiency can lead to heart palpitations and worse, as well as painful muscle cramps, insomnia and even migraines. MgSport High Absorption Magnesium also facilitates calcium absorption for greater bone health; another important consideration for runners.
Key Features:
Helps prevent leg cramps
Vitamins D, E and B6
Facilitates magnesium effectiveness
380 mg of elemental magnesium
Portion of profits donated to charity
Specification:
Brand

MgSport

Weight

4.8 ounces
Nature's Bounty Absorbable Calcium, 1200 mg
More than any other vitamin or mineral calcium is responsible for the creation and maintenance of healthy bones. Because runners spend so much time driving their legs into the pavement or track or trail it is vital for them to maintain optimum bone health and there's no better way for them to do so then Nature's Bounty Absorbable Calcium. Each capsule contains 1200 mg of calcium and the calcium facilitator, vitamin D3.
Beyond simply helping to maintain a robust skeletal framework calcium also plays an important role in enabling smooth, effective muscle contraction (especially important to runners) as well as aiding in the process of blood clotting. When you get enough calcium, either through your diet or through diet and supplements, you're replenishing a mineral that enables you to benefit from all your hard road work. And here's something else to think about: if you don't ingest enough calcium your body will simply take is from existing sources. That's right, your body will in fact eat your own bones to get the calcium it needs. Make sure you also check our guide to the best probiotics for men.
Key Features:
Promotes strong healthy bones
Enhances muscle response
Helps maintain healthy immune system
Reduces the risk of bone injuries
1200 mg in each capsule
Specification:
Brand

Nature's Bounty

Model

156192

Weight

15.4 ounces
Vimerson Health Ultra-Flex Joint Support Supplement
Weak or damaged joints have been the downfall of more than a few runners. It's crucial that runners do everything in their power to maintain joint health in their legs and Vimerson Health Ultra-Flex Joint Support Supplement is an easy, effective way to do just that. This dietary supplement focuses squarely on providing your hard working joints with the various nutrients they need to endure the rigors of your chosen sport and prevent deterioration due to continual stress. This is even more important if you are wearing wrist weights or weighted vests when you run. 
The Vimerson Health Joint Support Supplement helps you obtain joint relief, rebuild cartilage, reduce inflammation from repetitive stress and buttress the connective tissues between bone and muscle. Whether you run on a regular basis, attend high intensity aerobics classes or are a devotee of the CrossFit box you need to ensure your joints are getting the dietary support they need to aid you in your quest for better health. Vimerson Joint Support Supplements are gluten, soy, hormone, dairy and yeast free and contain no artificial fillers, colors or flavors.
Key Features:
Provides effective joint relief
Contains glucosamine, Chondroitin and more
All natural supplement
Gluten, soy, sugar and dairy free
Manufactured to FDA standards
Specification:
Brand

Vimerson Health

Weight

1.6 ounces
When running or jogging the amount of energy you're able to summon is to a certain extent dependent on how effectively your red blood cells carry oxygen to your muscles. That oxygen delivery system depends on having plenty of hemoglobin at the ready and hemoglobin production is dependent on iron. People who don't get enough iron typically suffer from anemia. It's the most common blood condition in the US, affecting approximately 6% of all Americans.
Runners often become aware they are anemic because they aren't able to run as far or as fast as they could previously, or they find themselves short of breath. If they ignore these warning signs they may experience dizziness, headaches, irregular heartbeat or chest pains. Anemia is no laughing matter but it can be avoided by using Nature Made Iron to get the iron you need to keep your system running like clockwork. All Nature Made supplements are produced in FDA certified labs using only the best ingredients, including the ferrous sulphate used here.
Key Features:
Contains essential iron
Produces healthier blood oxygen levels
65 mg of iron per capsule
No synthetic dyes
Best taken on an empty stomach
Specification:
Brand

Nature Made

Model

2612

Weight

2.4 ounces
Supplements For Runners Buing Guide
Things to Consider When Purchasing Supplements for Runners
Regardless of which of the above-listed supplements you decide to take there are a number of objective criteria you can apply that should ensure you're getting a quality supplement and not a glorified placebo.
Ingredients - The ingredients in a particular supplement need to address your particular issues but it's also important that you are able to trust the quality of those ingredients. This is where the brand you choose can come into play. Typically the top brands produce their supplements in FDA-regulated labs. If you are unfamiliar with a particular brand it's probably best to default to a nationally recognized brand to insure the ingredients meet established scientific standards.
Benefits - Runners place unique demands on their bodies that their supplements should be able to effectively address. Runners will want to be mindful of the health of their skeletal system and may need to take calcium specifically for its bone health Iron deficiency can also be a concern among runners so you may want a supplement that will benefit you in that regard. Also, vitamin D deficiency can impact your ability to perform physically.
Flavor - Some runners prefer their supplement to have an agreeable flavor, though just as many don't care what a supplement tastes like as long as it provides the desired health In fact most supplements delivered in capsule form have no taste. They're ingested as-is in their whole state and broken down by the GI system. So flavor is a completely personal, sometimes irrelevant issue.
Brand - Because the benefits of supplements can sometimes be difficult to quantify - after all, how can you state with any certainty what ailments you didn't suffer because you took this supplement or that? - the supplement field is susceptible to unscrupulous profiteers seeking only to cash in. They offer little more than placebos supported by slick marketing and lies. As such, you should be careful to only purchase supplements from companies with established reputations for quality and accountability.
Number of servings - Unless your doctor is giving you specific advice to the contrary you should follow the serving instructions on the supplement label. If you are taking any medications that may interfere or react badly with a particular supplement you should be sure to consult the prescribing doctor before taking the supplement in question.
Price - Dietary supplements range in price from the dirt cheap to very expensive. As with most things you're probably going to get what you pay for, at least to a certain extent. After all, it costs money to do things right. If they don't have a particular brand they're already loyal to a rule of thumb many runners go by is to toss out the lowest and highest priced supplements and go for something in the middle price range. But how much you spend is really up to you.
Supplements For Runners FAQ
Q: Why are supplements important?
A: Runners ask a lot of their bodies. As such it's important that they replace the vitamins, minerals and other compounds that become depleted by working the body so hard on a regular basis. Many people today don't get the nutrients they need from their daily diet and that shortfall is only compounded when one begins to run. As such supplements are typically not just another option for runners, they're a necessity.
Q: Are supplements healthy and good for you?
A: It depends on the quality of the supplement and your particular need. Some people get all the vitamins and minerals they need from their daily food intake in which case vitamins aren't going to do much except produce bright yellow pee with a strange odor. On the other hand if you are one of the millions who do not eat a well-balanced diet and then you add the stresses of running on top of your nutritional shortfalls supplements will provide much-needed benefits. Ask your doctor which specific supplements you should be taking in order to attain optimal health.
Q: How often should you take them?
A: Take the supplement as directed on the label. If you have questions about the frequency recommendations, or the label is for some reason devoid of this advice, consult your doctor who should be able to clarify things for you.
Q: What is the right dosage?
A: If you are a runner who eats a particularly well-balanced diet you may need nothing more than a single multivitamin every day just to make sure you're topped up in all the important areas. If on the other hand you are vegan or for whatever reason do not eat what is considered a well-balanced diet you are most likely going to need to take various supplements to insure overall health and adequate recovery from your workouts. This is something you will need to discuss thoroughly with your doctor before you start running. Simply hitting the pavement and then choosing supplements strictly based on how you feel afterwards, or not taking supplements at all, is a strategy that is bound to come back to haunt you in the long run.
Sign Up Now
GET THE VERY BEST OF GEARHUNGRY STRAIGHT TO YOUR INBOX