Dr. Tobias Omega 3 Fish Oil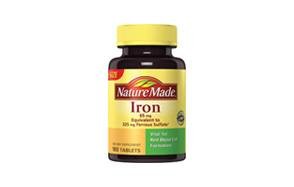 Nature Made Iron 65 mg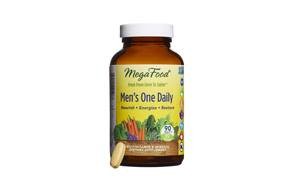 MegaFood Men's One Daily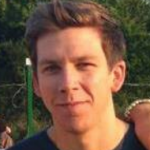 Most runners are well aware of the value of proper nutrition. Running after all, stresses the body in unique ways that can actually have counterproductive effects if not buttressed by a proper diet. But who has the time to make sure they're getting everything they need from the food they eat? If you said "not many people" you'd be right. Fortunately there are some incredible dietary supplements on the market today that can effectively fill the nutrition gap experienced by runners and below we present 11 of the best supplements for Runners.
The Best Supplement For Runners
Supplements For Runners Buyer's Guide
Things to Consider When Purchasing Supplements for Runners
Regardless of which of the above listed supplements you decide to take there are a number of objective criteria you can apply that should ensure you're getting a quality supplement and not a glorified placebo.

Ingredients - The ingredients in a particular supplement need to address your particular issues but it's also important that you are able to trust the quality of those ingredients. This is where the brand you choose can come into play. Typically the top brands produce their supplements in FDA regulated labs. If you are unfamiliar with a particular brand it's probably best to default to a nationally recognized brand to insure the ingredients meet established scientific standards.
Benefits - Runners place unique demands on their bodies that their supplements should be able to effectively address. Runners will want to be mindful of the health of their skeletal system and may need to take calcium specifically for its bone health Iron deficiency can also be a concern among runners so you may want a supplement that will benefit you in that regard. Also, vitamin D deficiency can impact your ability to perform physically.
Flavor - Some runners prefer their supplement to have an agreeable flavor, though just as many don't care what a supplement tastes like as long as it provides the desired health In fact most supplements delivered in capsule form have no taste. They're ingested as-is in their whole state and broken down by the GI system. So flavor is a completely personal, sometimes irrelevant issue.
Brand - Because the benefits of supplements can sometimes be difficult to quantify - after all, how can you state with any certainty what ailments you didn't suffer because you took this supplement or that? - the supplement field is susceptible to unscrupulous profiteers seeking only to cash in. They offer little more than placebos supported by slick marketing and lies. As such, you should be careful to only purchase supplements from companies with established reputations for quality and accountability.
Number Of Servings - Unless your doctor is giving you specific advice to the contrary you should follow the serving instructions on the supplement label. If you are taking any medications that may interfere or react badly with a particular supplement you should be sure to consult the prescribing doctor before taking the supplement in question.
Price - Dietary supplements range in price from the dirt cheap to very expensive. As with most things you're probably going to get what you pay for, at least to a certain extent. After all, it costs money to do things right. If they don't have a particular brand they're already loyal to a rule of thumb many runners go by is to toss out the lowest and highest priced supplements and go for something in the middle price range. But how much you spend is really up to you.
FAQs
Q: Why Are Supplements Important?
A: Runners ask a lot of their bodies. As such it's important that they replace the vitamins, minerals and other compounds that become depleted by working the body so hard on a regular basis. Many people today don't get the nutrients they need from their daily diet and that shortfall is only compounded when one begins to run. As such supplements are typically not just another option for runners, they're a necessity.
Q: Are Supplements Healthy and Good For You?
A: It depends on the quality of the supplement and your particular need. Some people get all the vitamins and minerals they need from their daily food intake in which case vitamins aren't going to do much except produce bright yellow pee with a strange odor. On the other hand if you are one of the millions who do not eat a well-balanced diet and then you add the stresses of running on top of your nutritional shortfalls supplements will provide much-needed benefits. Ask your doctor which specific supplements you should be taking in order to attain optimal health.
Q: How Often Should You Take Them?
A: Take the supplement as directed on the label. If you have questions about the frequency recommendations, or the label is for some reason devoid of this advice, consult your doctor who should be able to clarify things for you.
Q: What Is The Right Dosage?
A: If you are a runner who eats a particularly well-balanced diet you may need nothing more than a single multivitamin every day just to make sure you're topped up in all the important areas. If on the other hand you are vegan or for whatever reason do not eat what is considered a well-balanced diet you are most likely going to need to take various supplements to insure overall health and adequate recovery from your workouts. This is something you will need to discuss thoroughly with your doctor before you start running. Simply hitting the pavement and then choosing supplements strictly based on how you feel afterwards, or not taking supplements at all, is a strategy that is bound to come back to haunt you in the long run.