Best Gore Tex Running Shoes in 2022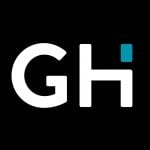 This product guide was written by GearHungry Staff
Last Updated
August 27, 2018
GearHungry Staff
GearHungry Staff posts are a compilation of work by various members of our editorial team. We update old articles regularly to provide you the most current information. You can learn more about our staff
here
.
GearHungry may earn a small commission from affiliate links in this article.
Learn more
There are plenty of avid runners who are not intimidated by a little rain or snow or a mountain trail composed of mixed terrain. These intrepid souls brave the elements whatever they may be and welcome a mountain stream or a running path dotted with puddles. For them, the only issue is how to keep their feet dry and comfortable. And the best way yet devised to do that is the running shoe that incorporates waterproof, breathable, lightweight Gore Tex right into the upper. With such a shoe underfoot the sky's the limit. That said, here are the 10 best Gore Tex running shoes for 2019.
The Best Gore Tex Running Shoe
Salomon Men's Xa Pro 3D Trail Gore Tex Running Shoes
Salomon is a French company that's been around more than 70 years and cut their teeth producing some of the most innovative ski equipment of the post-war period. Eventually, they branched out into ski apparel and then to athletic footwear. Their Xa Pro 3D GTX Trail Runner is the culmination of decades of R&D and hundreds of years of cumulative outdoor experience and demonstrates their commitment to getting things right. The Xa Pro 3D is one of the most stable outdoor waterproof running shoes available today, expressing the company's awareness of the perils of trail running to both feet and ankles. Arch support is generous and unflinching, comfort is outstanding and the breathable Gore Tex membrane means your feet stay as dry as the shoe does, regardless of conditions.
The Xa Pro 3D features a single pull, quick lace system that ensures even pressure all around and removes the drudgery of the lacing ritual. The sole grips a variety of surfaces like a monster whether they're wet or dry. So hopping from fallen tree to skree to water-slickened pebbles by the side of the stream is no problem. The shoes do wear a bit stiff at first but over time that stiffness subsides and the shoe molds itself to your gait in a satisfying, natural way. The Xa Pro 3D runs a bit wider than some though this doesn't seem to undermine stability. Overall these are outstanding, versatile shoes for running, hiking or just going for a jog on your favorite path during a spring shower and they run away with our Best Choice designation. Be sure to also check out our list of the Gore-Tex boots for more great items like this. 
Key Features:
Full toe to heel Gore Tex coverage
One pull quick lacing
Enhanced stability with Salomon 3D chassis
Outstanding grip on any terrain
Weight 1.6 pounds
Specification:
Brand

Salomon

Model

393320

Weight

3 pounds
adidas outdoor Mens Terrex Swift R2 Gore Tex Running Shoes
The Terrex Swift R2 GTX is one of our favorite looking Gore Tex shoes and we're happy to report that it's much more than just a pretty face. Like most waterproof trail running shoes it's going to feel a bit stiff out of the box but it won't stay that way. In addition that stiffness is not going to impede performance in any noticeable way. Indeed, once you get running instead of thinking "this shoe feels stiff" you'll be enamored of the outstanding support throughout the midsole, the high degree of lateral stability (which admittedly is at least partially to blame for the stiffness) and the way the lugs grab hold of the trail and don't let go until you tell them to. One of the many great things about the R2 GTX is that, once your trail run is over, you won't have to stop and switch out to your hiking boots. The R2 GTX will serve just fine in that capacity as well.
Some may look at the deep hungry lugs on the bottom of the R2 GTX and worry that they're going to be a chore on smooth surfaces and may even present a danger on rain-slickened boulders etc. But these are not your average rubber soles. Adidas has reached out to Continental Tire to provide the rubber for the R2 GTX and Continental has provided a material that, like the best of their tires, holds fast on all surfaces in all conditions. It's definitely one of the most outstanding features of this already outstanding shoe. If you're looking for an all-terrain, all-weather trail running shoe you can't lose with the T2 GTX from Adidas. Be sure to combine this with good running socks from our list.
Key Features:
Extremely light EVA midsole
Outstanding traction on all surfaces
Gore Tex lining keeps water and wind out
Designed with long term comfort in mind
Weight 1.5 pounds
Specification:
Brand

adidas outdoor

Model

CM7492

Weight

3 pounds
Salomon Men's Speedcross 4 Trail Gore Tex Running Shoes
With its prominent aggressive lugs there is no mistaking the Speedcross 4 Trail Runner for an indoor shoe. This is a waterproof running shoe engineered to tackle the mountain paths outside Zermatt or in the high country of Colorado or at your favorite state park and it gives no quarter in that regard. These are really handsome mens trail running shoes that have the streamlined look of athletic footwear made for the gym. But once you get on the trail with the Speedcross 4 your eyes will be opened. The Quicklace system enables you to not only save time but guarantees a nice clean, even lacing job every time. The shoes as a whole are able to strike that sleek handsome profile because they're one of the narrowest of the shoes on this list.
We love products that live up to their promise and the Speedcross 4 certainly does that and more. It's snug but breathable, cushy but supportive and will handle smooth, lose and rocky terrain with equal glee. It's attractive, durable and provides such outstanding grip and lateral stability that you shouldn't be surprised if you see your favorite football player sporting a pair of these next time they take the field. This is quality outdoor footwear with few real equals and the only thing that prevents it from being our Best Choice is the fact that it is a bit narrow and is not offered in wider sizes. Beyond that it's all good with the Salomon Men's Speedcross 4. Be sure to also check out our list of the best waterproof running shoes for more great items like this. 
Key Features:
Deep chevron lugs for outstanding traction
EVA midsole for first class stability
Quicklace system gets you going in a hurry
Mudguard keeps debris off the tongue
Weight 1.65 pounds
Specification:
Brand

Salomon

Model

L40237300-US 10.5/UK 10.0

Weight

2.33 pounds
La Sportiva Men's Wildcat 2.0 Gore Tex Running Shoes
Come rain or shine the La Sportiva Men's Wildcat 2.0 GTX is all business on the trail or the track. This is an incredibly comfortable waterproof running shoe, one that somehow manages to sidestep a recurring issue with many of its contemporaries: stiffness. Exactly how they manage to do so is anyone's guess but they deserve much credit and the shoe deserves much consideration because of it. Beyond flexibility and comfort, however, the Wildcat also features a full Gore Tex inner membrane that keeps water outside where it belongs while also providing outstanding breathability that helps the shoe dry out should you submerge it and water should overspill the ankle. The bellowed tongue assists the waterproofing efforts and 2.4 mm of EVA foam provides the insole both cushioning and support.
This is a fairly wide shoe though not so wide that lateral stability is compromised. And while it is prone to absorbing water it's also one of the best at shedding that water once the rain stops or you remove your foot from the puddle or stream. The Frixon sole with its cleat-like lugs grabs hold of the terrain with purpose but those lugs aren't so large or pointed that they compromise your stance on harder surfaces. We love the way the Wildcat looks and feels, love the way it performs on trail and field, loves the support, and appreciate how quickly it dries out after a good dunking. For all those reasons and more it's our Premium Choice among the best Gore Tex running shoes. Love this product? Check out our review of the top water shoes for hiking for our top picks. 
Key Features:
Genuine rubber outsole
Molded single piece lace harness
LaSpEVA foam midsole
Full coverage Gore Tex membrane
Weight 1.75 pounds
Specification:
Brand

La Sportiva

Model

Wildcat 2.0 GTX-M

Weight

2.33 pounds
Brooks Ghost 13 GTX Gore Tex Running Shoes
Sure, Brooks might not be a household name like Adidas or Nike. But that doesn't stop them from making some of the most advanced running shoes on the market. Despite appearances, the Brooks Ghost 13 GTX isn't designed for trail running. You'd think that the Gore-Tex construction, grey color scheme, and jagged sole would make them perfect for trails, but these are road running shoes. Admittedly, even though they're not designed for that purpose, they can cross over to most conditions. 
One of the most impressive things about these shoes is how well they hold up in adverse weather conditions. The Gore-Tex does an impressive job of keeping water out whilst allowing your feet to breathe. Even if you misstep and land in a huge puddle, your feet will remain dry. You'll also feel a cool breeze running through the shoes, keeping you cool. The sole of the shoe has relatively deep lugs that are amazingly well-suited to both tarmacs and lose surfaces. With that in mind, the Brooks Ghost 13 GTX is one of the most versatile running shoes on the market. 
Key Features:
Gore-Tex upper 
Breathable membrane 
BioMoGo DNA and DNA loft cushioning 
Integrated shock absorber system 
Segmented crash pad 
Specification:
Brand

Brooks

Model

1203331B

Weight

1.28 pounds
Arc'teryx Norvan LD 2 GTX Gore Tex Running Shoes
Arc'teryx has updated their hugely popular trail runner – the Norvan LD 2 – with Gore-Tex Invisible Fit technology. The result is the Arc'teryx Norvan LD 2 GTX, one of the most badass trails running shoes on the market. If you want to hit the trails with a new-found intensity, you need the right shoes. You need a shoe that provides unquestionable grip on loose terrain, protection against the weather, and enough breathability to stop your feet from overheating. This trail running shoe does it all. 
One of the things that have really caught the attention of users is how lightweight these shoes are. At 1.25 pounds, they're 1.8 ounces lighter than their predecessors and still manage to feel substantial enough to keep your feet protected. The Vibram Megagrip outsole provides amazing traction and the synthetic toe cap protects your toes from rocks, pebbles, and roots in the ground. In short, the Arc'teryx Norvan LD 2 GTX is one of the best-designed trail running shoes on the market. 
Key Features:
Gore-Tex Invisible Fit Technology 
Polyester mesh upper 
3D molded iON Element™
Vibram Megagrip 
Vibram LiteBase technology 
Specification:
Brand

Arc'teryx

Model

Norvan LD 2 GTX

Weight

1.25 pounds
Salomon Men's Speedcross 5 GTX Gore Tex Running Shoes
The Salomon Speedcross 5 GTX Trail Running is our favorite entry-level Gore-Tex trail running shoe. A pair might set you back more than $100 but that's what you've got to pay for Gore-Tex shoes. If you're serious about trail running, that money is well spent though. Probably the most impressive thing about these shoes is the rubber sole. It has a Contragrip taking sole, which has a super aggressive lug design that can dig into mud, wet ground, and even soft snow. It might feel like overkill if you step out onto the tarmac in these shoes but as soon as you get offroad you'll understand. 
The Gore-Tex construction keeps these shoes lightweight and relatively thin, whilst improving comfort and providing impressive weather protection. Like all good trail running shoes, they stop water from getting into the shoe and allow plenty of cool air to circulate. We're also big fans of the LT Muscle midsole, which does a great job of absorbing each impact. 
Key Features:
Gore-Tex construction 
Contragrip taking sole 
Speedcross fit with Quicklace adjustment 
LT Muscle midsole 
Available in four colors 
Specification:
Brand

Salomon

Model

Speedcross 5 GTX

Weight

12.8 ounces
Gore Tex Running Shoe Buying Guide
How We Chose Our Selection of Gore Tex Running Shoes
Quality - When it comes to Gore Tex running shoes we're looking for a few things in addition to fit and durability. We want to see a shoe that's breathable, impervious to wind and above all waterproof. While it would seem like a given that any Gore Tex shoe is going to embody all three of those things it's actually not a given at all. Because other factors such as the mix of Gore Tex and other fabrics along with the quality of the stitching and the adhesives used in the construction of the shoe can also impact whether or not water and wind are able to penetrate. So the shoe has to be the complete package from a quality perspective or it doesn't make our list. Period.
Reviews - As always we take the measure of customer reviews but we do so with a grain of salt. And that's because the source of such reviews must necessarily always carry a question mark. That's especially true for scathing or overly effusive reviews. Still, we take note of what is there, toss out most of the highs and lows and try to see if we can glean a consensus. We'll then take that consensus into account when making our determination. That said we're independent types who like to make up our own minds based on our own experience.
Brand - Certainly shoemakers who have long experience in the production of athletic shoes are going to attract our attention first, simply because they've been in the game for a long time and have proven themselves worthy of serious consideration. But that doesn't mean we're close-minded. We'll consider any brand and if the shoe is worthy of inclusion on our list it will wind up on our list.
Price - Contemporary, high-quality mens trail running shoes are not cheap. That is a given. So while we're always in search of value we don't expect to find the best Gore Tex running shoes in the bargain bin at the big box store. Quality costs money these days. That said even expensive shoes can be a good value if they're comfortable, enhance performance and are built to last. And that's what we're looking for more than just price: value.
Features To Look For In Gore Tex Running Shoes
The inclusion of Gore Tex as well as other waterproofing features means that the criteria for choosing this type of running shoe is slightly different than for other athletic shoes. Standard trainers for instance are designed for indoor use on hard, even surfaces and are designed to withstand the type of lateral movements that come with aerobic workouts and Crossfit. While Gore Tex running shoes are designed specifically to handle the rigors of the outdoor environment, whether that's on a rain soaked track or a mountain trail. Below are some of the things you'll want to keep in mind when selecting the right Gore Tex running shoes for you.
Comfort and stability - It goes without saying that the best running shoes for men should be as comfortable as possible in all conditions. They should operate like an extension of your foot, not as an anchor or unwieldy appendage. The fit should be snug and firm, never binding or loose, it should be wide or narrow enough to accommodate the particularities of your foot and it should breathe so that moisture and heat don't accumulate inside the shoe and create a soggy oven around your feet.
Just as it's important for driver safety that a high-performance automobile remains stable through tight, challenging turns the best trail running shoes also provide proper and adequate support when you're digging in on loose terrain or rounding a corner on a rain-slickened sidewalk. If the sides of the shoe have too much given in them you could wind up turning your ankle or slipping or simply losing your footing and falling. Likewise, you'll want your running shoe - Gore Tex or not - to provide stability along the heel to toe axis so that your toes aren't jammed into the front of the shoe when running on steep downgrades or your heels slipping out when running uphill.
Weight - Because this type of running shoe has to include waterproofing features you won't see on a standard running shoe it's going to weigh a bit more than other types of running shoes. But that doesn't mean it has to be a block of concrete around your foot. We're talking a matter of ounces here, not pounds or kilos. Still, the added weight will likely be noticeable to anyone used to wearing standard running shoes. The best way to counteract that additional weight is by paying extra attention to the fit and comfort. If the shoe fits like a glove and offers excellent padding and support throughout you're far less likely to be conscious of any additional weight as you run.
Water resistance - You're buying Gore Tex running shoes for their outstanding water resistance, not because you like to carry around some additional weight on your feet. So the degree of water resistance is going to be a key determining factor in whether you buy these shoes or those. An important factor related to water resistance is the ability of the shoe to dry quickly once it gets wet. That's because water = additional weight. In addition, no running shoe is going to be able to prevent water from spilling over the top at the ankle if you completely submerge your foot in a deep puddle or stream. Therefore your shoe will need to feature materials that dry quickly and an upper that is as breathable as possible to allow moisture to pass through so the inside can dry out. The faster the shoe dries out the better it is for your feet and your overall safety and performance.
Durability - Gore Tex shoes are intended for outdoor use in all kinds of weather. If they're not well built they're simply not going to be able to stand up to Mother Nature. This is one area where, when in doubt, it may pay to default to a name brand simply because you can be fairly certain that the shoe is fabricated from high-quality materials and in a way that is going to stand up to whatever challenges you present it with.
How To Take Care Of Gore Tex Running Shoes
Running outside, especially in wet conditions, means your running shoes are going to get dirty faster and to a greater degree than athletic shoes intended for use in the gym. As such you're going to need to clean them from time to time. If not for aesthetic reasons then simply to prevent caked on mud and debris from undermining the breathability of the shoe. Here are a few tips and reminders that should help you care for your Gore Tex shoes:
The best way to clean your Gore Tex running shoes is by hand.
You should always remove the shoelaces before cleaning the shoes.
Use lukewarm water with a mild soap and a clean sponge to wash the shoes. If there is dirt embedded in some of the seams use a soft bristle toothbrush to clean it out, applying minimal pressure.
Avoid using bleach or any kind of harsh stain remover on your shoes as these may harm the ability of the shoe to breath.
Never put your Gore Tex running shoes in the dryer. Let them air dry instead. Just make sure they are thoroughly dry before putting them on again.

Gore Tex Running Shoe FAQ
Q: What are Gore Tex running shoes?
A: Gore Tex running shoes are standard running shoes that have had waterproofing elements built into them, including a layer of waterproof Gore Tex fabric and other features like a bellowed tongue that prevents water on the top of the shoe from seeping inside the way it can with standard shoes. Gore Tex running shoes are intended for people who regularly run in wet conditions or trail runners who regularly encounter natural water features that need to be passed over or through.
Q: What is the difference between Waterproof and Gore Tex shoes?
A: A non-Gore Tex "waterproof" running shoe really should come with an asterisk applied. That's because, while they may start out able to repel rain and even keep you dry while splashing through the occasional puddle or stream the waterproofing is typically applied to or concentrated on the exterior of the show. This means that over time it's going to wear down. So six months after purchasing your "waterproof" running shoe you may find your foot very wet indeed one day after splashing through the same type of puddles the shoe handled with ease when it was new. Gore Tex, on the other hand, is not a waterproofing treatment. It's a waterproof material. There's no waterproof layer to wear off, wear down or wear out. Both waterproof and Gore Tex running shoes will have a bellowed tongue to prevent water seeping in around the tongue like it does on standard running shoes. So even treated waterproof shoes will always have a bit of a leg up over standard mens running shoes when it comes to handling water.  Gore Tex shoes are the only ones that are truly waterproof over the long haul. (Just keep in mind what we said above about the inevitability of your feet getting wet from overtopping water or heavy rain causing water to run down your legs into the shoe.)
Q: Do Gore Tex running shoes fit smaller or bigger than other shoes?
A: For all intents and purposes the fit of the best Gore Tex running shoes is the same as for any other type of athletic shoe and has more to do with the manufacturer than the type of shoe or whether that shoe contains Gore Tex. The fact is there is no way to create a universal guide when it comes to the fit of running shoes because a size 10 shoe from manufacturer X is likely to be a wee bit different than a size 10 shoe from manufacturer Y. The inclusion of Gore Tex, as well as things like the bellowed tongue designed to keep water out, may make the Gore Tex shoe appear slightly bulkier on the outside than a standard running shoe. But fit is determined by the inside of the shoe. You could add two inches of insulation to the outside of a size 10 shoe and it would still fit like a size 10 on the inside. To get the optimal size for your feet to try and shop for waterproof running shoes in the afternoon after your feet have had some time to swell up a bit. This will ensure a proper fit at all times of the day in all conditions. Remember; you can always tighten your laces a bit but you can't make the inside of the shoe any bigger than it is. So fit your shoes to accommodate your feet at their largest.
Q: Do running shoes provide more grip that normal shoes?
A: If by "normal" you mean everyday shoes like you wear to the office then of course. Running shoes are engineered to keep you upright while moving at high speeds on a variety of surfaces both dry and, occasionally, wet. If, however, by "normal" you mean "normal" athletic shoes then the answer becomes more nuanced. Because what will give you more grip on the wooden floor of the basketball court is not going to provide very good grip when you're careening down a mountain path and vice versa. The right way to approach the issue of grip when it comes to any type of athletic footwear is to consider the surface or surfaces you intend to use the shoes on. That will determine the type of sole your trail running shoes should have and the type of grip it should provide.
Sign Up Now
GET THE VERY BEST OF GEARHUNGRY STRAIGHT TO YOUR INBOX