Best Running Shirts In 2022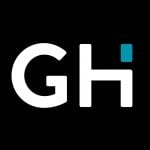 This product guide was written by GearHungry Staff
Last Updated
May 10, 2019
GearHungry Staff
GearHungry Staff posts are a compilation of work by various members of our editorial team. We update old articles regularly to provide you the most current information. You can learn more about our staff
here
.
GearHungry may earn a small commission from affiliate links in this article.
Learn more
There are many runners out there with a whole closet full of one dollar tees; even though they usually make use of only a handful. Having a favorite running shirt isn't strange, however, the primary factor to consider is how suitable or comfortable the shirt is. The best running shirts are those that don't weigh you down with sweat or rain, neither must they ride up or chafe while you move. To do away with such issues, we've come up with a list of exceptional running tees made for your total comfort. Don't worry, we've got you covered – and we mean that literally.
The Best Running Shirt
Under Armour Men's Tech Short Sleeve Running Shirt
If you're a sports enthusiast, the chances of coming across the Under Armour brand is exceptionally high. This is a company with decades of experience in the manufacture of high-quality sportswear and equipment. They ensure that every type of gear they create offers its user with comfort never experienced and a level of durability that is second to none. It is, therefore, no surprise that the Under Armour Men's Tech Shirt is our Best Running Shirts for this article. This is one of their best running shirts sold on the market today and is great for all those who love to run long distances without any interruptions.
This running shirt features the use of authentic and pure polyester. It is an imported product that makes use of a patented UA Tech fabric, that dispels seat and moisture swiftly. This fabric is also known for its ultra-soft texture, which gives it a more organic and comfortable feel whenever it is worn. We recommend the UA tech running shirt also because of its quick drying abilities and the use of an anti-odor technology. This deals with all odor-causing microbes and also leaves you smelling fresh all through your long distance runs. You can combine it with running shorts from our list. 
Key Features:
Ultra soft
Machine washable
Quick-drying fabric
Sweat wicking
Specification:
Brand

Under Armour

Model

1228539

Weight

5.1 Ounces
Joe's USA Men's Running Shirt
If you require a shirt for all kinds of sports, ranging from crossfit to regular training, running or undertaking jobs within your home, we present to you Joe's USA Men's All-Sports Training Tee shirts. These are exceptional running shirts designed to offer you the optimum level of comfort for any activity you love. It is also made from pure polyester and is available in a wide range of sizes; thus, everyone Is assured of getting their fit. This t-shirt promises to keep you dry and comfortable for as long as possible, and this is made possible via its quick dry moisture management fabric. This fabric is constructed with care and precision to allow full range of motion even as it dispels of unwanted moisture. The cut of this tee is powerfully athletic, with an added feature of sweat control.
Joe's all sport shirt is a loose fit shirt that displays Joe's USA-DRIEQUIP logo on the interior. The sizes range from XS to 4XL with a vibrant spectrum of colors ranging from maroon to true royal, deep orange, neon yellow, light pink, tropical blue, white, and many more. This shirt is ideal for all friends and family who love sports and those who want stylish and colorful shirts to wear while they undertake their home chores. And if it is colder outside, you can wear a running jacket over this shirt.
Key Features:
Offers various sizes
Moisture wicking shirt
Double-needle sleeves and hem
100% polyester
Specification:
Brand

Joe's USA

Model

USALST35000
ASICS Men's Ready-Set Short Sleeve Running Shirt
Another well-known manufacturer in the sports gear and equipment industry is Asics. This brand is one of the few that knows what athletes look for in their sporting gear. They are known to launch products designed with help from new, innovative technologies, all in a bid to take sports ahead of its time in style. They balance fashion with functionality in an effortless manner, and this has helped them grow steadily as a brand since their inception. The third best running shirt in this article is the Asics Men's Ready-Set sleeve tee, a running shirt designed to be the difference in your running experience. This is a polyester designed shirt that can also be washed using a machine. Though imported, this unit features a set-in sleeve that enhances your comfort levels while protecting you against the vagaries of the weather.
The Asics ready-set sleeve Running Shirts comes with an inherent wicking technology that dispels sweat and aids in proper ventilation, with a textured mesh included in the design to make the wearing of this unit more comfortable. We recommend this product to anyone in sports as it offers a high level of comfort and confidence in you while you enjoy your favorite activity. Make sure you also check our guide to the best winter running gear.
Key Features:
100% polyester
Machine washable
Breathable
Set-in sleeve
Specification:
Brand

ASICS

Model

MR1194

Weight

7.8 Ounces
Saucony Men's Hydralite Short Sleeve Running Shirt
The Saucony Hydralite Shirt is a short-sleeved item produced with care, precision and launched after rigorous testing sessions. It is made from polyester like other shirts mentioned earlier and is an imported item. The fabric of this unit is a hydralite renue, and this aims at offering all users with extreme comfort while they run. It also features a flatlock seam system used to enhance the comfort users experience with this fantastic running shirt from Saucony. This running shirt is very stylish as it features the brand's reflective logo all around. It is a shirt that will bring in several compliments wherever you find yourself.
One feature athletes around the world love about Running Shirts are its ability to eliminate odor. This is made possible via the shirt's antimicrobial treatment which absorbs all odor and disposes of it, leaving you smelling fresh and clean always. We know you work out a lot and we believe that with this shirt, your training and running shirts will never feel the same. It makes for a great gift on birthdays or as a complimentary gift to any sports enthusiasts. If you like running, check out our guide to the best running shoes.
Key Features:
100% polyester
Breathable fabric
Machine washable
Hydralite Reneu fabric
Specification:
Brand

Saucony

Model

SA81165-P

Weight

1 Pounds
NIKE Men's Legend Short Sleeve Tee
Meet the Nike Men's Legend Tee, a masterpiece created by the world's leading sports brand. This running tee is made with pure polyester and features short sleeves together with a dri-fit fabric that dispels all moisture, keeping you comfortable, dry, and cool even when the temperatures around you rise. The Nike Legend running gear boasts of tremendous sales from many across the world for a good number of reasons; some of the exciting features that entice many customers to this unit include its moisture-wicking abilities via the use of a premium Dri-Fit fabrication, its lightweight design, flat seams and of course, the ever-popular Nike logo displayed beautifully on the unit. If you've never created an athletic wardrobe, the Nike Legend tee is the best way to begin stocking up on gear. We recommend this athletic gear because of its durability, comfort, and its ability to be used for any activity with ease. There's nothing more spectacular than this on the market today. Our handy guide to the best stability running shoes features more great products like this. 
Key Features:
100% polyester
The dri-fit fabric pulls away sweat
Stay cool when it heats up
Short sleeves
Specification:
Brand

NIKE

Model

10038440700-0

Weight

4 Ounces
Baleaf Men's Quick Dry Short Sleeve T-Shirt
Baleaf has introduced the Baleaf Men's Quick Dry T-Shirt, a running fitness shirt designed with a short sleeve for optimum comfort during workout sessions and races. This shirt has been adjudged one of the best according to reviews found on many online platforms. Users of this running gear mention it exceptional durability and ability to offer optimum comfort wherever you go. It is made using a soft, quick-drying fabric that aids in both moisture management and the provision of superior breathability. For extra coverage, manufacturers created a more extended back hem design, with raglan sleeves that athletes find more comfortable during their workout sessions.
The Baleaf shirt also features ergonomic seams for better movement without any obstructions and comes with highly reflective tapes and logos that make you visible even in low-light conditions. Enjoy the ease of movement with a shirt that enables your skin to breathe while you breeze through the different terrains at top speed. Love this product? Check out our review of the best trail running shoes for our top picks. 
Key Features:
Longer back hem
Ergonomic seams
Reflective tapes & logo
Raglan sleeves
Camel 2 Packs Men Quick Dry T-Shirt
The Camel Men's T-Shirt is our final running shirt for this article. It is one of the best running shirts for men found in today's market and is well suited for running and other sporting activities. The Came running t shirt is made from the combination of polyester fiber and spandex. Each side of the shirt features a web cloth that makes this shirt extremely breathable at all times. It is also stretchy and light in weight, which enables it to be pulled out without deforming. You can wear this shirt for your yoga, gym activities, or outdoor sporting activities. It can also be styled with a pair of sport pants to give you a different feel. The Camel Men's shirt is available in many, some of which include grey, black, purple, and white. It comes with a 100% product quality warranty, with a chance to return it if you identify any issues after your purchase.
Key Features:
Pull On closure
crew neck
Lightweight activewear
It's available for any workout occasion
Specification:
Brand

Camel

Weight

1.1 Pounds
Running Shirt Buying Guide & FAQ
How We Chose Our Selection Of The Best Running Shirts
Price - During the selection process, we were sure to consider the various budget ranges of our readers; thus, every product listed above is affordable for the masses. The price, however, does not affect the level of quality of each shirt, as they are all exceptional items with superior performance. Some high-end products do not offer high-quality functionality, whereas some lower priced products perform better and last longer.
Brand - There are several brands of running shirts provided in this article, and each of them has a distinct character. We included several well-known companies, and also added newer brands for readers to become familiar with their services. Some of the brands include Asics, Nike, Champion, amongst others. These brands are known for their high-quality services and products as well as their reasonable prices.
Reviews - The customer feedback we studied were found on various online platforms that discussed the best running shirts. We looked at both excellent and terrible feedback to enable us to give an honest review of each product without any bias. Customer reviews are a great way to compare and contrast products with regard to their pricing, functions, and durability.
Features To Look For In-Running Shirts
Whenever you need a new running shirt, you will have to come face to face with several brands with different specifications and loads of promises of what their shirts will offer. Having some background knowledge on the vital features to look out for in running shirts helps you make a more informed decision about your choice while ensuring that the investment you make doesn't go to waste. Below, we discuss some of the vital features you must take note of while searching for the ideal running shirts.
Style - Originally by design, running tees are made to fit snugly as opposed to the regular workout shirts. The primary deciding factor for the style you pick will depend on your preference as a runner. It is advised, however, that you try a size that is a little above your original size, to feel better while running. Running shirts also come with different neck styles; the crew neck and the v-neck. Your choice will be determined by what you plan to wear over or under this shirt and how exposed you want your skin to be.
Material - The kind of material used for a running shirt ultimately determines how comfortable it will be. There are shirts made from a wide range of materials, including polyester, spandex, wool, cotton and many more. Cotton is a material that tends to feel heavy when you start to sweat; thus, it isn't advised as the best option for a running shirt. It is better to consider shirts made from materials such as Elastane, polyester, spandex, and nylon.
Value - The economic value offers to users also determines which shirt purchase is the best bargain. Some running shirts come in packs of three or two, sometimes more. The choice will be determined by you and the number of shirts you wish to have. It is good to compare sizes and prices before making a bargain since the value of shirts isn't a vital factor that must be considered during the selection stage.
Comfort - The more comfortable your sweater is, the netter you will be at whatever activity you're undertaking. Some products feature restrictive cuts, itchy fabrics, and abrasive seams that can be very uncomfortable while you run. These features may not be known or noticed while one stands still, but if they can cause injury and rashes when used for long distances such as marathon races. The best way to identify how comfortable a unit is by checking out many customer reviews.
Breathability - Sweat is inevitable with running. Since there's nothing that can be done about such a normal phenomenon, it is imperative that your clothing help in dispelling the moisture as and when it occurs. It is advised that users look out for running shirts that feature mesh vents or the use of breathable fabric as this will aid in getting rid of sweat all day long for your maximum comfort.
Running Shirt FAQ
Q: Are cotton shirts suitable for running?
A: Cotton shirts are great for running, but they tend to absorb a lot of moisture when you sweat, which can make them heavy and uncomfortable during long distance runs. Shirts made from spandex and polyester are considered better options when running.
Q: What is a tech running shirt?
A: A tech running shirt is a unit of sporting gear made in a manner that enables it to wick sweat away from your body. An example is the CoolMax, which is often used in athletic gear.
Q: What is the best material for running clothes?
A: Some of the ideal materials used for running clothes are nylon, polyester, and spandex. This is because they do not absorb any moisture while you run. They are also breathable and aid in ventilation for your body when you undertake any rigorous activities.
Q: Are polyester shirts good for running?
A: Yes, they're excellent for running. Many of our selected shirts are made from 100% polyester.
Q: What are running shirts made of?
A: Running shirts are made from synthetic fibers and are sometimes combined with cotton fibers to make them more durable.
Sign Up Now
GET THE VERY BEST OF GEARHUNGRY STRAIGHT TO YOUR INBOX