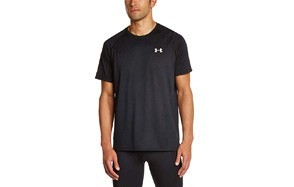 Under Armour Men's Tech Short Sleeve Running Shirt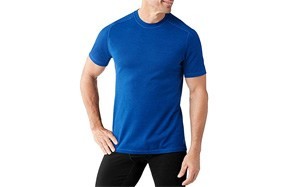 SmartWool Men's Ph.D. Ultra-Light Short Sleeve
ASICS Men's Ready-Set Short Sleeve Running Shirt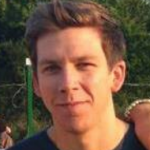 There are many runners out there with a whole closet full of one dollar tees; even though they usually make use of only a handful. Having a favorite running shirt isn't strange, however, the primary factor to consider is how suitable or comfortable the shirt is. The best running shirts are those that don't weigh you down with sweat or rain, neither must they ride up or chafe while you move. To do away with such issues, we've come up with a list of exceptional running tees made for your total comfort. Don't worry, we've got you covered – and we mean that literally.
The Best Running Shirt
Running Shirt Buying Guide & FAQ
How We Chose Our Selection Of The Best Running Shirts
Price - During the selection process, we were sure to consider the various budget ranges of our readers; thus, every product listed above is affordable for the masses. The price, however, does not affect the level of quality of each shirt, as they are all exceptional items with superior performance. Some high-end products do not offer high-quality functionality, whereas some lower priced products perform better and last longer.

Brand - There are several brands of running shirts provided in this article, and each of them has a distinct character. We included several well-known companies, and also added newer brands for readers to become familiar with their services. Some of the brands include Asics, Nike, Champion, amongst others. These brands are known for their high-quality services and products as well as their reasonable prices.
Reviews - The customer feedback we studied were found on various online platforms that discussed the best running shirts. We looked at both excellent and terrible feedback to enable us to give an honest review of each product without any bias. Customer reviews are a great way to compare and contrast products with regard to their pricing, functions, and durability.
Features To Look For In-Running Shirts
Whenever you need a new running shirt, you will have to come face to face with several brands with different specifications and loads of promises of what their shirts will offer. Having some background knowledge on the vital features to look out for in running shirts helps you make a more informed decision about your choice while ensuring that the investment you make doesn't go to waste. Below, we discuss some of the vital features you must take note of while searching for the ideal running shirts.
Style - Originally by design, running tees are made to fit snugly as opposed to the regular workout shirts. The primary deciding factor for the style you pick will depend on your preference as a runner. It is advised, however, that you try a size that is a little above your original size, to feel better while running. Running shirts also come with different neck styles; the crew neck and the v-neck. Your choice will be determined by what you plan to wear over or under this shirt and how exposed you want your skin to be.
Material - The kind of material used for a running shirt ultimately determines how comfortable it will be. There are shirts made from a wide range of materials, including polyester, spandex, wool, cotton and many more. Cotton is a material that tends to feel heavy when you start to sweat; thus, it isn't advised as the best option for a running shirt. It is better to consider shirts made from materials such as Elastane, polyester, spandex, and nylon.

Value - The economic value offers to users also determines which shirt purchase is the best bargain. Some running shirts come in packs of three or two, sometimes more. The choice will be determined by you and the number of shirts you wish to have. It is good to compare sizes and prices before making a bargain since the value of shirts isn't a vital factor that must be considered during the selection stage.
Comfort - The more comfortable your sweater is, the netter you will be at whatever activity you're undertaking. Some products feature restrictive cuts, itchy fabrics, and abrasive seams that can be very uncomfortable while you run. These features may not be known or noticed while one stands still, but if they can cause injury and rashes when used for long distances such as marathon races. The best way to identify how comfortable a unit is by checking out many customer reviews.
Breathability - Sweat is inevitable with running. Since there's nothing that can be done about such a normal phenomenon, it is imperative that your clothing help in dispelling the moisture as and when it occurs. It is advised that users look out for running shirts that feature mesh vents or the use of breathable fabric as this will aid in getting rid of sweat all day long for your maximum comfort.
Running Shirt FAQ
Q: Are cotton shirts suitable for running?
A: Cotton shirts are great for running, but they tend to absorb a lot of moisture when you sweat, which can make them heavy and uncomfortable during long distance runs. Shirts made from spandex and polyester are considered better options when running.
Q: What is a tech running shirt?
A: A tech running shirt is a unit of sporting gear made in a manner that enables it to wick sweat away from your body. An example is the CoolMax, which is often used in athletic gear.

Q: What is the best material for running clothes?
A: Some of the ideal materials used for running clothes are nylon, polyester, and spandex. This is because they do not absorb any moisture while you run. They are also breathable and aid in ventilation for your body when you undertake any rigorous activities.
Q: Are polyester shirts good for running?
A: Yes, they're excellent for running. Many of our selected shirts are made from 100% polyester.
Q: What are running shirts made of?
A: Running shirts are made from synthetic fibers and are sometimes combined with cotton fibers to make them more durable.