Best Compression Socks in 2022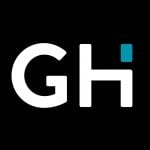 This product guide was written by GearHungry Staff
Last Updated
January 29, 2018
GearHungry Staff
GearHungry Staff posts are a compilation of work by various members of our editorial team. We update old articles regularly to provide you the most current information. You can learn more about our staff
here
.
GearHungry may earn a small commission from affiliate links in this article.
Learn more
Compression socks are designed to provide additional support to your legs while increasing blood circulation. This is crucial for people who spend long hours sitting or standing at their job. Writers, administrative assistants, nurses, waitresses and more often find at the end of their shift that their lower legs and feet have become swollen. This is because blood settles toward the lower parts of the body and pools in the feet and lower legs. This may seem like no big deal to some but it is actually dangerous if it is not addressed. Over time individuals can and do develop serious circulatory problems such as phlebitis, edema and deep vein thrombosis (DVT). Elevating the legs can sometimes provide temporary relief but what nurse or waiter has time to put their feet up for hours while at work?
The answer to this problem is compression socks. This type of specialized sock provides pressure on the veins and the lower legs and feet forcing the blood through narrower channels. This provides less opportunity for blood to collect and as a result proper circulation is restored.
In this review of the 10 best compression socks we're going to take a look at the top brands out there, review others that we feel are also top 10 products and highlight those that we feel provide the best overall value. As usual our choices reflect the consensus opinion of our product review experts.
The Best Compression Sock
Physix Gear Sport Compression Socks
If you've grown concerned by your swollen feet at the end of the shift there's no reason to panic. Just purchase a pair (better yet several pairs) of these extraordinarily comfortable and effective compression socks from Stamina. They're thoughtfully designed keeping in mind the specific needs of people who spend long hours sitting or on their feet, as well as the potential pitfalls of wearing a compression stocking every day. As such they bring the pressure where it's needed but avoid bringing the irritation.
Physix Gear Sport compression socks from Stamina are extremely comfortable. So much so that you'll likely forget you're wearing them. They also stand up well to washing unlike some cheaper competitors. With Stay Put cuffs you don't have to worry that they'll wind up around your ankles at the end of the day either.
Key Features:
Accurate and precise fit
lightweight yet firm
Equipped with gradient 20 – 30 mmHg compression
Offers natural support and comfort
Whether you're a football player, runner, skier, nurse, doctor, office worker, writer, construction worker or anyone else who spends long hours on their feet or in a chair you'll want to try these high quality compression socks from SB. SB is a company with a solid reputation for quality and innovation and these compression socks routinely receive glowing reviews from pros and amateur users alike. And for good reason.
They provide medically recommended levels of compression from calf to toe. They're built with first rate heel and arch support sewn right in for long term comfort. The fabric relieves pressure on joints and aids in over stability of the lower extremities. The fabric is also endowed with anti-odor and anti-static properties for greater comfort and convenience. SB compression socks are available in 4 different sizes so you're sure to find one that will fit you to a T. Be sure to also check out our list of the best hiking socks for more great items like this.
Key Features:
Available in four different sizes
There are over 16 colors to choose from
Made with form-fitting and breathable fabric
Relatively weightless
The manufacturers of the Rymora Compression Socks went out of their way to blend three high-quality synthetic materials to give their customers the best compression experience. The Rymora socks are made of 35% Spandex (15% lycra, 20% elastane) and 65% polyamide for elasticity, flexibility, comfort, form retention and also durability. In addition to the comfort and perfect fit this fabric affords, the Rymora is designed with additional padding for extra coziness and to help prevent blisters in the areas that matter the most. Some of these are the Achilles tendon, sole, toe area, and of course, the heel. These locations are also properly equipped with ventilation strips for better airflow.
With an optimal compression rating of 15 – 20 mmHg, these Rymora socks are suitable for a wide range of activities. Everything from flying in style, to recovery from cramps caused by workout or standing on your feet all day is on the table. Particularly, it is useful for long flights because it prevents deep vein thrombosis or in layman terms, the blood clot that results from sitting in one spot for too long. The Rymora socks are available in three sizes for both men and women. They come in black, pink, white, yellow and fluorescent colors. Prices vary according to size but they are generally cheap, so you can even choose to go with multiple pairs in different colors. You may also be interested in some of the best heated socks from our list, so check them out.
Key Features:
Available in both lightweight and cushioned forms
Great support
Moderate compression
Ideal for a wide range of activities
FuelmeFoot Copper Compression Socks
The FuelmeFoot Copper Compression Socks makes use of the copper element, a great conductor of electricity. Here, it extends its natural property to rejuvenate blood circulation in the user's legs using fibers capable of reviving blood circulation. This comes along with an adequate 15-20 mmHg compression. The copper element is innovatively infused into the fabric the socks are made from. Furthermore, this fabric has insulating properties that make the socks stay warm in cold temperatures and vice-versa. It is also moisture-wicking which gives you the confidence to wear them for extended periods, even in sweaty situations without subjecting yourself and others to unpleasant odors.
These socks will equally stimulate your leg tissues and relieve you of excess fluid retention problems. They also tackle issues like varicose veins, cramps, edema, soreness, and blisters. Even better they keep you refreshed and promote speedy recovery from fatigue. Here's another upside you'll appreciate, it is the perfect gift idea for people who are on their feet for the most part of it. So, pick something peculiar to them, depending on their size, and lifestyle. Each pack here consists of three pairs of quality and long-lasting socks. It is further available in small/medium and Large/Extra-large sizes. Based on all this and more, these socks can be worn all day long and are perfect for all.
Key Features:
15 – 20 Compression rating
Available in two size ranges
Copper-infused material
Available in over two dozen colors
Wanderlust Air Travel Compression Socks
Wanderlust Air Travel Compression Socks are for more than just long haul flights (although they're perfect for that as well.) They're for anyone who sits or stands on their job most of the day and is prone to swollen legs, ankles and feet. Teachers, doctors, waiters, police, writers, office workers and more can now find relief from the scourge of DVT and other conditions related to blood pooling in the lower extremities through the use of this high quality compression stocking.
These socks provide true medical grade compression of the legs, ankles and feet. They're not simply tight socks masquerading as compression socks like some you'll find on the market. Wanderlust also provides a unique "Love at First Sight" guarantee whereby if you're not completely satisfied with their product after the first use, you can petition them for your money back or a replacement pair.
Vitalsox have been a leader in compression socks for nearly 20 years, long before most people were even aware such a thing existed. That gives them quite a head start on the competition when it comes to knowing what works and what doesn't. Their exclusive Silver Drystat process infuses their compression socks with antibacterial properties that resist the growth of all manner of fungus and also inhibits the development of odor-causing bacteria. Each pair of Vitalsox is the result of years of testing and refinement and all you need to do is try a pair on to realize how great they are.
Vitalsox create better circulation while providing you with greater stamina and increased vigor. They're also slightly padded for added comfort which everyone from athletes hitting the pavement to nurses working long hours in the emergency room will appreciate. Be sure to also check out our list of the best no show socks for more great items like this.
While Travelsox TSS6000 cost a bit more than other compression socks, we'd be hard pressed to say they aren't worth the financial stretch. These socks not only look good but they're as comfortable as it gets and whether you're wearing athletic shoes, high heels or penny loafers you'll forget you have them on. You'll feel more energetic, less lethargic and more like your old self again.
Whether you sit at a computer all day or spend your evenings taking orders and delivering meals in a packed restaurant you'll feel the difference these excellent compression socks make from day 1. At the end of the day just slide them off and pop them in the laundry and they're ready to go again with no shrinking or loss of integrity.
If you spend long hours sitting at the computer all day or working on your feet you've probably experienced swollen legs, ankles and feet at some point. If it's become a regular thing you'll need to do something about it before it develops into edema or deep vein thrombosis, both of which are potentially very serious. This is where compression socks like these from Danish Endurance come in. They'll help return circulation in your lower extremities to normal which will ward off a slew of serious health conditions like those already mentioned.
Danish Endurance compression socks are guaranteed to be 100% sweat shop free. They're proudly made in the EU by workers earning a fair wage in shops where they enjoy good working conditions. Most other brands are made in places like China where hours are long, pay is virtually nothing and conditions are often appalling. At the same time though Danish Endurance succeeds in keeping their prices extremely competitive.
The elastic layers of the ZaTech Plantar Fasciitis compression socks provide a feeling of lift that starts in your arches and projects right up through your calves. The increased circulation you'll experience from these high quality compression socks will help repair tissue damaged by plantar fasciitis and deliver an enhanced feeling of energy and wellbeing throughout the day.
These compression socks from ZaTech are no short term fix. They're a long term solution both to the problems of plantar fasciitis and deep vein thrombosis as well as other maladies caused by sitting or standing too long. These super affordable compression socks will also help prevent cramps, achilles tendon strains and blisters.
Sockwell provides a stylish take on the ordinary compression sock. They'll not only help you mitigate the effects of spending all day at your desk or on your feet, they'll allow you to look great in the process. But that's not to say that these compression socks are all looks. They're actually some of the most comfortable you'll find anywhere and they do an admirable job preventing blood from pooling in your ankles and feet and causing a cascade of health problems.
These Sockwell compression socks feature an anti-fatigue weave that prevents the type of weighted down sensation that often comes with swollen feet. You'll have a ton of energy and be lighter on your feet all day than you've been in years.
Compression Trouser Sock Ekg
Nurses spend most of their time on their feet tending to patients so it's not at all uncommon for them to ultimately have problems with swelling in the lower extremities. Because nurses can't afford to take hours off and put their feet up they need a real world solution that dovetails with the demands of their hectic work environment. Nurses Mate compression socks are designed and fabricated specifically with nurses in mind.
These high quality compression socks allow nurses to stay on their feet without having to worry that they're undermining their long-term health. But Nurses Mates compression socks are not just for nurses. Anyone who spends most of their waking hours standing or sitting at the computer will benefit from these effective and affordable compression socks. With built in arch support and graduated compression increases from foot to calf, Nurses Mates will help you stay involved in your busy lifestyle.
If you experience DVT, plantar fasciitis, lymphedema, varicose veins or any of a dozen other issues related to poor blood circulation in the lower extremities these Blitzu compression socks will help you put things right again. They're built using a proprietary weave that ensures the best possible fit and the most effective mitigation of the effects of being sedentary or on your feet all day as a result of your job.
Blitzu compression socks fit like bespoke gloves and they'll help restore the vim and vigor that is so often sapped when blood pools in the legs, ankles and feet. You'll feel light on your feet or more energetic and productive at your desk as a result of wearing these amazing compression socks from Blitzu. The combination of incredible affordability and the quality of the compression socks themselves make these Blitzu compression socks for men and women an outstanding value for the money.
Compression Socks Buying Guide and FAQs
Below are the most commonly asked questions regarding compression socks.
Q: Do I Need Them?
A: Do you spend all day sitting in front of a computer at work? Are you a nurse, construction worker, athlete, emergency room doctor or someone else who is on their feet most of the time when they're at work? Now look down. Are your feet, ankles and/or lower legs swollen? If you answered yes to any of these questions chances are good that you would benefit from wearing high quality compression socks. Even if you don't answer 'yes' to the above questions but you are facing the prospect of a long international flight you can benefit from compression socks for flying. Swollen feet are no laughing matter. They can affect nearly every aspect of your life and lead to serious complications. Compression socks represent the ultimate example of "an ounce of prevention being worth a pound of cure." Don't take chances with your health.
Q: When Should You Use Them? 
A: If you work in any of the fields we've discussed in this guide you're better off starting to wear compression socks before problems arise. Why wait until your feet are swollen like balloons and you feel tired and lethargic before taking action? If you've just been hired for an office, construction or hospital job make them part of your outfit and rest easy knowing you're preventing potentially serious health problems.
If you are already experiencing DVT or edema or plantar fasciitis it's not too late to start wearing compression socks to prevent your condition from getting any worse. While prevention is always the preferred course of action it's never too late to take positive action in the interest of your long-term health and well-being.
Benefits
The benefits of compression socks are many and if you've previously suffered from swollen feet you'll notice many of them on day 1. Whereas before you may have experienced a gradual tightening of your shoes as the day wore on that should end. If you previously felt lethargic due to your swollen feet you should now have far more energy. If you've previously had tingling in your feet due to swelling that should come to an end as well. The benefits for athletes include faster recovery after long runs or hikes, more effective performances regardless of your sport and a greater sense of vitality and alertness as well.
Things To Consider When Buying Compression Socks
Buying compression socks to ward off problems with edema, DVT and more is a wise decision for those who spend long hours sitting or standing. Below we've compiled a short list of things you'll want to consider before buying this type of sock.
The fit – While there are those who advocate taking elaborate measurements of your calf muscles, ankles and feet this is typically overkill. Just keep in mind that most manufacturers produce their socks in 4 or 5 different sizes that coincide with shoes sizes. The most important thing is not to get compression socks that are loose as this will negate the beneficial effects of wearing the socks in the first place. If for some reason you wind up with socks that are too large or too small don't worry. Simply go up or down in size with your next pair until you find the proper fit.
Get the right level compression – You don't need to buy super-expensive medical compression socks. If you have swelling, varicose veins, DVT or other conditions just make sure your compression socks are 30-40mmHg. If you need help battling a less severe form of vein dysfunction 20-30mmHg should be sufficient and if you just want support for your legs during the long days at work 15-20mmHg should be enough to do the trick.
Pick a style that dovetails with your wardrobe – There are myriad styles of compression socks out there so there's no reason to have to wear a pair that clash with your outfit. From bright colors and lively patterns to more classic blacks and browns with minimal patterning there's something for every taste. Pick up several pairs so you're never at a loss to have an appropriate pair to wear, regardless of our outfit.
Consider the length – You'll also want to consider whether you need thigh-highs, knee highs (by far the most popular), stockings/hose that extend to your waist like pants or even footless compression socks. If you're considering footless socks consult with your doctor first. They may not be appropriate for your particular health condition.
Read lots of reviews – While we would be delighted if you simply took our word on everything we nonetheless understand the value of getting as many viewpoints as possible. So spend some time reading reviews online before making your final decision.
Where can I buy compression socks? – Some websites out there sell what they're calling compression socks but are actually just average, run of the mill socks that won't help you. If it seems like the price is just too low (2 pairs for a dollar etc) don't buy it. Remember these are therapeutic footwear that take time and effort for companies to make. There's simply no way to offer compression socks for the same price as cheap standard socks. When it comes to where to buy compression socks just be careful.
Conclusion
Compression socks are modern marvels which, for less than you pay for Internet every month, can help stave off potentially life threatening health conditions. To say that they're a good value is the understatement of the century. Don't gamble with your health by seeing how long you can endure swollen feet without developing serious problems. If you live and work on your feet or at a desk, do yourself a favor and pick up some of the above featured compression socks. If you are a running fanatic, a pair of running socks may benefit you.  You won't regret it.
Sign Up Now
GET THE VERY BEST OF GEARHUNGRY STRAIGHT TO YOUR INBOX