Best Running Earphones in 2022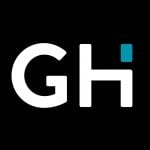 This product guide was written by GearHungry Staff
Last Updated
September 21, 2018
GearHungry Staff
GearHungry Staff posts are a compilation of work by various members of our editorial team. We update old articles regularly to provide you the most current information. You can learn more about our staff
here
.
GearHungry may earn a small commission from affiliate links in this article.
Learn more
Science has shown that listening to upbeat music while running or doing other types of high energy exercise can actually enhance performance by a significant margin. Tech manufacturers have seized on this fact to produce a plethora of outstanding, high tech sports earphones that do everything from delivering the weather to monitor our heart rate while we run. With nearly all of today's tech giants jumping on the earphone bandwagon, it can be difficult to determine which products are just a wee bit better than the others. That's where we come in. Below you'll find our list of the best running earphones for 2019/20.
The Best Running Earphones
ROVKING Wired Over Ear Running Earphones
These next Headphones may not have the technology required to magically shed the weight and provide your desired body goals, but it will definitely get you in the mood to start or continue the journey to healthier living. It's undoubtedly the perfect companion when working out, cycling or running; just remember not to play the music too loud so that the happenings around you are not completely tuned out.
Ergonomically designed for both small and large ears, the Rovking Wired Over-Ear Sport Earbuds has a comfortable design that ensures the earphones cling securely to the ears. With 4 variously sized earbuds, they can easily close in on the ear, sealing in the spaces and locking out unnecessary noise. Whether you're walking, running, working out or doing other forms of exercise, they will stay on throughout, providing the uninterrupted mood that's required. The headphones allow a good amount of activity; answering calls, volume control as well as playing/pausing and skipping tracks without having to handle your phone. Enjoy great sound quality with these sweatproof headphones that keep you in control on the go.
Key Features:
Universally compatible
Hands-free call and music track control
Noise isolating earphones
Money-back guarantee
Specification:
Brand

ROVKING

Model

F0860411c

Weight

1.44 ounces
Avantree E171 Sports Running Earphones
The Avantree E171 Running Earphones are something of a unicorn in the headphone market – a pair of wired, over-ear headphones. Ten years ago, the market was flooded with this kind of product but nowadays everyone is obsessed with Bluetooth. But, as anyone in the tech world can testify, Bluetooth isn't without its issues. Even the newest version loses connection regularly and Bluetooth earphones need a powerful battery to power them, so you've got that to think about as well. So, if you're a bit of a tech caveman and you want a pair of wired earphones you can trust, here they are. 
The Avantree E171 Running Earphones provide pretty impressive sound quality. If you were going to be really picky, you could say that the bass is slightly overpowering and the sound isn't that detailed, but these earphones aren't designed for mixing and mastering in a recording studio. So, for their purpose, they're perfect. They also come with a selection of earbuds, have inline controls and a microphone, and hook comfortably around your ear. 
Key Features:
Wired earphones
Inline controls and microphone
Six ear tips included
Integrated ear hook design
Available in two colors
Specification:
Brand

Avantree

Model

E171

Weight

0.882 ounces
Jabra Elite Active 65t Wireless Running Earphones
The Elite from Jabra has undergone some subtle evolutionary tweaks and now stands, not quite in a class by itself, but pretty close. The molded shape of the 65t provides a more customized feel that its predecessors were capable of mustering so there's no more worrying you're going to lose your buds when you jump a curb or puddle. Once they've been inserted with a gentle quarter turn they're there for the duration yet they don't ever feel like they're imposing on your ear or overstaying their welcome.
The Active 65t allows you to adjust the amount of ambient noise that's fed into the speakers from the built-in external mics. They call this feature "HearThrough", we call it "welcome". In addition, the Sound+ app provides comprehensive control and you can select among five different listening modes. The EQ is a particular highlight, providing the type of sonic control you normally only get in high-end home audio systems. Albeit on a reduced scale. With Alexa compatibility also standard and a wireless range of up to 33 feet, the Jabra Elite Active 65t are the best sports earbuds available and snag our Best Choice designation. These also make a great gift for runners for your loved ones. 
Key Features:
High degree of wireless stability
5 hours of operation with a single battery charge
Easy access to popular voice activated assistants
Integrated motion sensor tracks workout performance
Weight 11.2 ounces
Specification:
Brand

Jabra

Model

100-99010000-02

Weight

11.2 ounces
Jaybird X3 in-Ear Wireless Bluetooth Running Earphones
The X3 is the third iteration of Jaybird's X line and seems a legitimate step in the right direction after the previous version fell somewhat flat. This time around they're a bit more compact and the company has addressed lingering battery issues. As such the old NiMH battery has been replaced by a lithium-ion battery that delivers eight hours of operation on a full charge. The l-io battery also charges faster and will provide an hour of performance on just 15 minutes of charging. The X3 also allows you to tweak your audio experience by way of the Android and iOS compatible MySound app.
As you begin to tweak those settings to bring the sound in line with your tastes it's likely you'll be overcome by the realization that what you're hearing is on another level from anything you've heard from other running earphones. In addition, the X3 utilizes Bluetooth 4.1 and you should have no trouble whatsoever syncing it with your handset, regardless of the operating system. The icing on the cake is that the X3 sports a sweatproof/waterproof hydrophobic nano-coating. 
Key Features:
1 hour of charge per 15 minutes of charging
Customizable user experience
Comply tips maximize sound isolation
Hydrophobic nano-coating
Weight .48 ounces
Specification:
Brand

Jaybird

Model

985-000580

Weight

0.48 ounces
Bose SoundSport Pulse Wireless Headphones
There is no way Bose was not going to make a play for the sports headphone market and their SoundSport Pulse Wireless Headphones for running make a serious push for best in class. Overall the sound is full and rich, with robust bass and clear, crisp high notes. Just as you'd expect from Bose. Regardless of the ambient noise level where you're running, you're going to experience the full sonic range from these headphones and you won't have to crank them to 11 to do so.
The SoundSport Pulse may be the best wireless headphones for running the company has made yet. While the earpieces look a bit unwieldy they actually hug the inside of your ear in a gentle yet firm fashion that optimizes security and sound delivery without ever feeling like an anchor. In fact, if you turn the sound off and just use them to cancel out the environmental noise you may even forget at some point that you have them on. Battery life, however, is an issue the company will need to address in the near future.
Key Features:
Compatible with most contemporary fitness apps
Real time heart rate readings with Bose Connect
Wireless range 30 feet
5 hours of operation from single charge
Weight .8 ounces
Specification:
Brand

Bose

Model

762518-0010

Weight

0.8 ounces
Running Earphones Buying Guide
How We Chose Our Selection of Running Earphones
Quality - All of the earphones that make our list are high-quality products that have proven themselves in the testing ground of the real world. They stand up to the constant punishment that comes with pounding the pavement, they don't quit when the sweat gets heavy or the rain starts to fall and any and all additional features work as advertised in all conditions. If a pair of earphones fails any of the above categories they don't make our list.
Reviews - As always we keep our ear to the ground when it comes to what others are saying about a particular set of earphones. But we're not Rotten Tomatoes. We don't pass judgment based solely on what other people say. We like to make up our own minds. So when it comes to external reviews we'll read them and take note but at the end of the day the product has to impress us or it doesn't make our list.
Brand - There are some fields where the number of decent manufacturers can be counted on one hand. For whatever reason, the earphone industry is not one of those fields. It seems virtually every significant tech player has waded into the earphone business. As such you're going to see lots of brand names on this list of best running earphones because there are so many big name brands jockeying for a piece of the earphone market pie.
Price - There isn't a set of sports earphones out there that's going to break anyone's bank. That said, some are certainly more expensive than others. While price isn't necessarily a determining factor for us we do keep our eyes open for significant values when we can find them and we'll reward them with a place on our list.
Features To Look For In-Running Earphones
Comfortable fit - Saying something is comfortable is almost entirely subjective. Or at the very least, entirely particular to each person. Since everyone's ears are different it's virtually impossible to proclaim one set of earphones to be the most comfortable or the best fitting. This is one area where reviews are virtually useless because you really need to try different ones on yourself and see how they feel to you. As such, when we say a particular set of earphones are comfortable or that they fit well we're speaking of our own experience with the product and you should keep that in mind.
Sound quality - Sound quality, while still subject to individual interpretation, yields a bit more convincingly to objective assessment. After all, if a pair of headphones emits a loud hiss just about everyone is going to hear that. Likewise, if the bass is shallow and tinny most people will pick up on that. When you try on a pair of headphones (and you should always try them on before buying if possible) cue up one of your favorite songs. One that you know like the back of your hand, and see if the headphones reproduce all those luscious details you love so much. You may find they don't. Or you may find the sound quality is so good that it opens your mind to other aspects of the production you had been missing.
Battery life - It wasn't that long ago that batteries for running earphones would die out after an hour or two. Today, however, advances in battery technology have produced lithium-ion batteries that charge super-fast and provide many hours of listening pleasure. If the earphones you have your eye on only provide an hour or two hours per charge you might want to cast your sights elsewhere.
Waterproofing - Waterproofing is important not only because most of us are going to get caught in the rain from time to time, but also because many of us sweat so much while running it might as well be raining. All of the best earphones for running are sweatproof and waterproof. Or at the very least water resistant. Keep in mind that even though they're waterproof you'll still need to clean them occasionally. Especially if you sweat a lot.
Design - The other end of the subjective spectrum from comfort is design. The reason we have so many different types of everything is that people just can't seem to agree on what's beautiful, what's stylish or what's fashionable. When it comes to running earphones though design should not be a determining factor. Since this is something you're going to need to wear on your head and that you expect to deliver on its technological promises comfort and performance should be more important considerations than design. Not that the way your sports earphones look isn't important, it's just not as important as how they feel and sound.
Types of Running Earphones:
On-ear earphones - On-ear earphones for running hook over the top of the ears. The extent of this hook depends on the design of the earphone. While they typically cover much of the opening of the ear they don't actually cover the entire ear itself the way over ear earphones do. This lack of blanket coverage allows a certain amount of environmental sound to still be audible, which is important if you run on the road or on crowded sidewalks. This type of earphone also won't overheat your ears the way full coverage headphones can and do. This type of earphone is also light and easy to stow in your pocket or just hang around your neck if you want a break from the music while you run.
Over-ear earphones - Over-ear earphones for running are just that; earphones that sit over the ear and cover it entirely. In the not too distant past, this type of earphone was considered inappropriate and impractical to wear during outdoor activities like running. But the lightweight, noise canceling headphones from Beats has upset the applecart of conventional thinking and we're seeing more and more runners sporting over-ear headphones. It may be fashionable and the sound may be great but we'd still advise caution when wearing this type of earphone while running. Unless of course, you're on a treadmill or a genuine running track.
Running Earphones FAQ
Q: What are running headphones?
A: Running headphones are simply audio headphones that have been adapted to the needs of runners and the conditions they encounter while running. But these days they're more than just lightweight, waterproof versions of standard headphones. They've come to include all types of wireless digital technology. Some intended to expand your listening possibilities while running and some to enhance the quality of your workout by keeping you apprised of your heart rate, temperature and more.
Q: Are all running earphones waterproof?
A: Most are. And certainly, all of the best running headphones are waterproof. Which means they're also sweatproof which is just as important. The only running earphones you're likely to find that aren't waterproof are those you'll get at the big box store. Stick to the items on our list and your headphones won't fail you when the rain starts falling or the sweat starts pouring.
Q: How do I clean my earphones?
A: When the time comes for some earphone spring cleaning these are the steps most often taken.
Check with the owner's manual - Always make sure there are not any specific instructions from the manufacturer before you clean your earphones. If there aren't then proceed as follows:
Clean the outside - Use a clean soft cloth. Dip it in clean water and wring it out thoroughly, then wipe down all the exterior components including the headband.
Remove any pads and tips - Dirt and dust often hide in the ear cups. So remove the pads and tips and make sure you clean this area thoroughly with your damp cloth. If you encounter any stubborn dirt use a soft bristle toothbrush to loosen it up then wipe it away with the damp cloth.
Dry them out - Once you're sure you've thoroughly cleaned the earphones leave them to air dry. If you're not sure how long to leave them to check them after 10 minutes and see if they're completely dry. If it appears that they are, let them sit for a few more minutes anyway just to be sure.
Q: What devices are compatible with my earphones?
A: Most of the best headphones will pair easily with any Bluetooth enabled device. This connectivity will provide access to an almost unlimited number of apps, streaming music of every kind, voice-activated assistants like Siri, Alexa and Google Now, performance monitors, Internet radio and much more. Many earphones, even running earphones, can be paired to different home entertainment systems such as Android or Apple TV, Playstation, Xbox One and more with little fuss, so you can watch your favorite movies or programs late at night without waking anyone up.
Q: How often should I replace silicone tips?
A: Exactly how often you should replace the silicone tips on your earphones will depend entirely on how often you wear them and under what conditions. If, for instance, you wear them once a week for a light jog in the park it may be several years before you need to replace them. If, on the other hand, you run like you're possessed every day you'll likely need to replace them every couple of months. Maybe even more often, depending on how often and how well you clean them (if you clean them at all).
Q: What types of music should I listen to while running?
A: If you want to use the music to propel yourself along the track or the sidewalk or the road or the path you'll want to listen to something with a driving beat. That typically means something that hits 120 to 140 beats per minute (BPM). 120 or so BPM just happens to dovetail nicely with the average heart rate of a person engaged in moderately strenuous activity so your music and your heart will be in sync.
Q: Which sSports eEarphones are better for running, on-ear earphones or over ear earphones?
A: While it comes down once again to personal taste you want to keep in mind that if you wear noise canceling over-ear headphones for running you're putting yourself at a disadvantage on the street or on busy sidewalks. While music can be an invaluable accompaniment to running canceling out all environmental noise may mean you don't hear that car that's bearing down on you or that bicyclist who tries to warn you as you drift into his or her travel lane. Many of the best running earphones will allow enough environmental noise through that safety is not compromised.
Sign Up Now
GET THE VERY BEST OF GEARHUNGRY STRAIGHT TO YOUR INBOX