Cool Zippo Lighters in 2021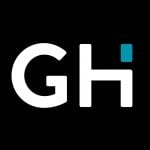 This product guide was written by GearHungry Staff
Published
January 27, 2018
Support us! GearHungry may earn a small commission from affiliate links in this article.
Learn more
Pocket lighters have been widely used, especially when engaged on outdoor trips and activities. These things are also most likely to be included in survival and emergency kits. You can totally take note of the incredible functionality that a lighter has, however, for some people, a lighter is not just a lighter itself; it's considered as a precious collectible item that enthusiasts go crazy for.
One of the leading lighter manufacturers is popularly known as Zippo. The company sees to it that they only produce the best Zippo lighters to offer to their valued customers. Because of its worldwide popularity, there are varieties of Zippo lighters for sale in different shops; featuring different colours and styles. A Zippo lighter's price ranges from $14.95 to $11,893.95.
To get you a better preview of the popular Zippos for sale, we have picked the top 15 coolest Zippos available in the market today.
The Best Zippo Lighter




The Zippo Matte Lighters have an incredible Matte finish that's combined together with a windproof design. You can refill it with lighter fluid for as long as you ran out, making it legitimately usable for a lifetime. The company guarantees free fixing when found broken. This is truly ideal for camping and other outdoor activities.
Matte lovers will surely adore this Zippo lighter as this doesn't just come in the Classic Black colour. There are more for you to choose from that will surely suit your style.




Like the previous lighter model, these outdoor lighters have a windproof design to make it versatile even when you're engaged in outdoor activities. Not only that, it's also ideal to have it in survival and emergency kits, as what have been mentioned above.
For a guaranteed long usage, the lighter is designed such that you can refill it anytime the lighter requires. It's recommended that you use the lighter liquid, flints and wicks from the Zippo shop to maximize the functionality and performance of the lighter. The good thing about this product and its manufacturer is that Zippo guarantees free fixing if the lighter has been brought to their factory, following what they always say, "It works or we fix it free™."
Zippo Outdoor Lighters are sure not just about its physical design but are also about the performance that it's supposed to let you experience.
Zippo Black Crackle Lighter




The Zippo Black Crackle Lighter is one of the first lighters that Zippo manufactured, making it one of the big parts as to why the company is widely recognized around the world. Almost every lighter in the Zippo brand is windproof, of course, including this model. It has a black wrinkle powder coat finish and a hinge. Its bottom stamp will show you the year it was manufactured, and this is how you authenticate a Zippo lighter.
Zippo Lighter Venetian High Polish Brass




Zippo offers a lot of styles, designs and sizes that you can choose from, under the brass group of lighters. With its classic accent, it sure is a must-buy for enthusiasts. Venetian High Polish Brass has the same properties that the previous lighter models have.
There are 3 sizes to choose from to match your preferences: the standard Classic lighter, the trimmer and more lightweight Slim lighter, and the Armour lighter that, referring to its name, has 1.5 times thicker than Zippo's standard lighter. Keep in mind that the coating will wear off with average use so you better be aware of the ways to prevent or reduce the possibility to happen in a sooner notice.




The lighter models under this collection are as fancy as they are as a versatile product. The Color Lighters line offers three different coloured lighters that will surely bring joy and satisfaction to your senses. Ebony, Chameleon, Abyss and Spectrum are what builds the collection. It's notable that each lighter has different textures to it but all function the same and give the optimum performance that the company promises.




Spread you luck with the Zippo Ace lighters. These things are a true jewel as they undergo various imprint methods before they lie on your hands; the colour image, that imprints a variety of spot colours or full colours photographic representation; the fusion, where an iridescent and metallic look are created by combining colour palettes with chrome breaks; the stamping, that creates a 3D design by de-bossing an image to the case; and the engraving, where laser and auto engrave methods are combined to give off a jewellery look. Like every other lighter in the Zippo brands, the Ace lighters line is refillable, windproof, and covered with a lifetime warranty (with exception for its finish).
Zippo Jack Daniel's Lighters








These Zippo windproof lighters under the line of Jack Daniel's are brushed chrome finished and designed to satisfy anyone, especially those who have and exquisite taste and specific likeness of the famous drink band. Each lighter in the collection shows Jack Daniels-Scenes from Lynchburg and is titled by the scene (e.g. Jack Daniels-Scenes from Lynchburg #1). The line showcases classic lighters, depicting the famous 1941 Jack Daniel statue together with the Zippo Replica lighter of 1941 in the first of the series; the Hardware and General store in Lynchburg is in the second; a man whittling a fine piece of wood is in the third; and the office where Jack Daniel worked in 1866 is shown in the fourth. The series have a total of 7 lighters that will make you swoon over the collection.




The Zippo Pipe Lighters collection consists of 6 different colours: the Black Matte, Brushed Chrome Black Pipe, High Polish Brass Brown, High Polish Chrome Wood, Street Chrome, and the High Polish Chrome Wood Grain. The lighters' cases have the standard rounded corners and top with a flat bottom. The insert encases the flame in the metal so that it's drawn into the pipe without having to bend over the side.
This line is specifically designed, not only for the enthusiasts, but also for pipe smokers.




Zippo's Heroes Lighters collection have 7 colour choices you can choose from, each having different designs; the Black Matte, Black Matte with Fire Fighter Red Flag, Blue Line Street Chrome, Blue Line Black Matte, Brushed Chrome, Navy Matte, and the Street Chrome. The collection is designed to honour America's heroes in a much simpler way.




The Replica collection has 5 models; the 1932 Replica, 1933 Replica, 1935 Replica, Vintage Lighters, and the 1941 Replica. Each Replica lighter has distinct features that you may match your preferences with. The lighters come in 8 colours that you can choose from, namely, Black Crackle, Black Ice, Black Ice Logo, Brushed Brass, Brushed Chrome, Brushed Chrome with Slashes, High Polish Sterling Silver, and Satin Sterling Silver.
Zippo Lighter Matte Chrome



This product has a Matte Chrome finish that depicts the famous Jack Daniels Logo. This cool Zippo lighter is packaged in a gift box, perfect to give someone as a gift, or to add up on your collection.
Zippo Luxury 3 Brush Lighter




The Luxury 3 Brush Lighter line consists of 3 colours, each with a distinct and luxurious design. Pick from Brushed Brass, Brushed Brass Squares, and Brushed Brass Stripes. Make sure to perform proper cleaning methods on these lighters as the finish will most likely wear off, eventually, and Zippo doesn't guarantee finish repairs.




Zippo Harley-Davidson collection has a whole variety of colours, together with styles you can choose from. Here are 13 choices of lighters featured in the line:  Black Matte, Brushed Chrome, Brushed Chrome Emblem, Cream Matte, High Polish Chrome, High Polish Chrome Eagle, High Polish Chrome Eagle Flag, High Polish Chrome HD Eagle, Street Chrome, Street Chrome Eagle, Street Chrome Emblem, Street Chrome Harley Eagle, and White Matte. The collection ensures that a lighter will suit your style.




The Zippo Army Collection consists of 36 colours together with designs that are enough for you to choose one that truly matches your style and preferences. The lighters come in 4 styles: Brass, Matte, Chrome, and Iced. Ensure to practice proper cleaning to prevent sooner wearing off of finishes.




The best Zippo lighters are adorned with vibrant prints that set them apart from other lighters. If you take that away, it's all the same mechanics under the hood. So, you should make your choice purely on the aesthetic. This Zippo Animal Lighter has a fearsome white tiger straddling a rock and looking back towards you. With the red moon and dead trees in the background, it looks like something straight out of a Japanese cartoon book. And, like all Zippo lighters, it's made in the USA and comes with a lifetime warranty.
Zippo Lighters Buyers Guide
Q: How To Refill A Zippo Lighter
A: Basically, there are three things to refill or replace in a Zippo lighter: the lighter fluid, the wick, and the flint. Among these three, let's focus on how to refill a lighter fluid.

Purchase any type of lighter fluid, but keep in mind that it's very important that you don't buy the ones that are used for barbecuing purposes. It's also highly recommended (but not mandatory) that you buy a Zippo fuel from the Zippo shop as well for guaranteed high quality refills and optimum performance from the lighter.
Open the lid of the case and get the insert of the lighter by firmly gripping the flint wheel and holding the bottom to pull up the metal to free the lighter from its case. If it's the first time that insert is being taken out of the case, tug it out a bit. After this step, set the case aside for additional safety from the lighter refill as most of the time, the fuel is harmful to the case's finish.
Turn the metal box of the insert over to get to the felt bottom, having a text that reads "Lift to Fuel". Lift the felt backing by poking and lodging a paperclip in the hole to reveal a loose cotton underneath it.
Transfer the lighter fluid from its bottle and to the cotton in the metal box. Be careful not to spill it while in the process. Repeatedly squeeze the can into the cotton for complete saturation.
After the process of refilling the fuel, place the metal box back to its case with a gentle pressure. Let it sit for a minute or two and wash your hands for possible lighter fluid residue.
If the Zippo doesn't light after three tries, consider adding more lighter fluid to the metal box's cotton.
Q: How To Take Care Of Your Zippo Lighter
A: For people with a tight budget, a lighter will always be just a lighter and won't obviously need any special care and the likes. However, for some, lighters from a well-known brand having a price that can be quite an investment, these things are very precious to them and they believe that proper caring measures should be regularly done with these babies. Zippo offers a whole bunch of lighters that are classified through different colours, styles, and types, and yes, each lighter types has its own certain caring and cleaning procedures to ensure long lasting usage.
Before going to the specifics, let's start off with the general care you should be aware of:
When refilling the lighter fluid, ensure that no fluid residues remain on the case as these can harm your case's finishes, as what have been said before.
See to it that you maintain your wick and flint.
Be gentle when opening and closing the case's lid as misuse and overuse of its hinge may develop unwanted damages.
Altering or getting the insert damaged will lead to lighter malfunctions.
Genuine Zippo fuel, wicks, and flints are suggested for optimum performance.
As what have been mentioned, the Zippo lighter have different types: the Chrome, Brass, Matte/ Translucent Coloured, Sterling Silver, Antique Finish, and Gold lighters.
When cleaning Zippo chrome lighters with high polish cases, the use of Chrome polish will greatly help. With brush finish cases, use a light or medium duty Scotch-Brite (exclude the scouring pad) or other multi-purpose cleaners, then gently start the cleaning process. For additional care, make sure to rub the pad in the direction of the finish's grain.
To restore the natural shine of a Zippo brass lighter with high polish cases, the use of brass polish will greatly help to clean it. With brush finish cases, use the same cleaning procedures and materials as with the Chrome lighters.
Cleaning the Zippo Matte/ Translucent Coloured lighters is really easy as a soft cloth and a non-abrasive cleaner are just the things you need to proceed with the cleaning process.
With Sterling Silver lighters, cleaning is also as easy as the Matte/ Translucent lighters as a soft cloth and a non-abrasive (silver) cleaner are the things required to clean it. You can also use water together with the cloth for cleaning the lighter's plate sections.
The Antique finish lighters of Zippo will most likely fade or wear out, especially when used a lot. To prevent this from happening, see to it that you don't spill lighter fluid when refilling it.
For gold lighters, clean the plated sections of the case with a soft cloth and water, or even the Zippo lighter fluid. Refrain from using abrasive materials as an addition to lighter safety.
History Of Zippo
The Zippo Manufacturing Company specializes in the manufacturing and distribution of lighters, not only in the United States, but also around the world. The company as founded in 1932 by George Grant Blaisdell, and since then, thousands of distinct styles and designs, including custom Zippo lighters, have taken people by storm and satisfied clients worldwide, raising their selling rates to millions and earning the description that says, "a legendary and distinct symbol of Americana".
The Zippo windproof lighters provide a guaranteed functionality and versatility that most people are looking for. Every lighter under the brand is refillable for as long as the lighter requires, featuring long lasting usage. The best thing about Zippo is that they provide free fixing on any type of lighters from their shop when brought in their factory, following their motto, "It works or we fix it free™".
Zippo offers a whole lot of lighters that they have the right lighter to suit everyone's lifestyles and preferences, making people go crazy over their products. In 2012, Zippo celebrated their 80 years of service and another big event: the company manufacturing its 50 millionth lighter. Up until now, Zippo is one of the leading lighter manufacturers in the industry.

Conclusion
To sum up the contents of this article, Zippos for sale around the world have been tackled. Most questions from buyers like "How do you refill a Zippo lighter?", "How do you take care of a Zippo Lighter?", and "What's with the history of the Zippo Company?" were also answered to provide you added guidance. Hopefully, this article has been a great help in terms of knowing more about what Zippo offers.