Gifts For New Dads in 2022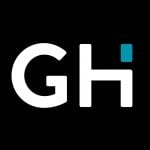 This product guide was written by GearHungry Staff
Last Updated
October 23, 2018
GearHungry Staff
GearHungry Staff posts are a compilation of work by various members of our editorial team. We update old articles regularly to provide you the most current information. You can learn more about our staff
here
.
GearHungry may earn a small commission from affiliate links in this article.
Learn more
It's an exciting time when your friends or relatives have kids for the first time, so you want to do your part to help them out while they deal with all the hilarious (to us, maybe not them) problems that new parents face such as endless nights without sleep, bodily fluids that aren't their own all over their clothes, and the sheer fear of taking care of a little human that doesn't do much – not yet, anyway – but still requires constant attention. While you bask in the smugness of been there, done that or not yet there, pal the least you can do is treat them to something that will help them look after their kid. You'll find tons of potentially useful possibilities in our list of the best gifts for new dads, so why not check it out, just to make their lives a little bit easier.
Gifts For New Dads
Philips Avent Natural Baby Bottle Essentials Gifts For New Dads Set




Everybody loves a gift set, and the Philips Avent Essential Gift Set feels like a godsend for any new dad, which is why we've selected it as our number one choice best gifts for dads. This little baby has everything a new dad could need including a steam sterilizer and a curved bottle brush.
Using unique AirFlex technology, it makes feeding time the easiest thing in the world, which might make new dad wonder why mom was always complaining, and its flexible design gives the baby the chance to latch on and not let go. New parents have it hard enough, so why not make their lives a little easier with this comprehensive gift that'll ease their stresses, at least for now.
Key Features:
Includes steam sterilizer and curved bottle brush
Natural wide nipple shape so the kid won't tell the difference
Unique Airflex technology
Specification:
Brand

Philips

Model

075020068873

Weight

3.72 pounds
Cuddle Baby Gum-Friendly Feeding Spoons




Once the baby has graduated from Nipple University to almost-solid foods, they're going to need a spoon that's easy to feed from, and without any nasty extras that could cause illness. This set of Cuddle Baby Gum-Friendly Feeding Spoons is just the accessory that all new dads will crave.
Using silicone, it creates a soft eating spoon that won't scratch or harm gums or developing teeth, while its shallowness prevents any unfortunate spillages. For dad, the handle is ergonomic, so he won't feel too much strain during what often feels like neverending dinner times, no matter how many airplanes comes flying into the airport
Key Features:
Constructed with food grade silicone
Soft and gum-friendly
Ergonomic contoured handle
Specification:
Brand

Cuddle Baby

Model

742137645951 641871995783

Weight

0.32 ounces
Baby's Touch Safe Reusable Hand and Footprint Ink Pads


Kids grow up so fast, and this set of hand and footprint ink pads is a way to ensure they'll never forget when the baby was innocent and pure, all before the endless nights of screaming the neighborhood down. They make the perfect memento to look back on and embarrass their kid once they turn 18, all while being non-toxic.
It's this safety that is a real head-turner. Long gone are the shady practices of when we were kids, and safety wasn't all that high on many parents' list, which will feel like a refreshing change of pace. For their convenience, Safe Reusable Hand and Footprint Ink Pads are also easy to clean up and will leave zero smudges, but only once it's dry, so make sure they hold their horses.
Key Features:
Non-toxic and acid-free
Easy cleanup
Smudge-proof once dry
Specification:
Brand

Baby's Touch

Model

673889300211

Weight

1.6 ounces
Columbia Baby Tiny Bear II Bunting

A cute and super-practical – and definitely not terrifying – way to keep the baby warm during those colder months, the Columbia Baby Tiny Bear II Bunting will keep them toasty, cozy, and above all, happy. Its fleece material will keep them insulated, while the asymmetrical zipper ensures that they can be removed easily should they start to get uncomfortable.
With foldover cuffs that transform into mittens, it looks incredibly snug and makes it a great little product for anyone who grew up loving Maurice Sendak's Where the Wild Things Are, and might just make dad want one of his own, too.
Key Features:
Machine washable
Fold-over hands and feet
Warm and cozy fleece
Specification:
Brand

Columbia

Model

1523741

Weight

8.3 ounces
Infant Optics Video Baby Monitor Gifts For New Dads




Help your buddies keep an eye on their kid even when they're not in the room – and hopefully not with any Paranormal Activity-Esque results – with this Infant Optics Video Baby Monitor that is designed to give them the best views possible during naptime, playtime, and bedtime to ensure that baby doesn't do anything it shouldn't be, like flying, drinking, or talking to ghosts.
This is the next generation in baby-monitoring technology and removes any of the mysteries associated with walkie-talkie monitors of the past. With different lenses, zoom, and tilt options your friends can have a full range of viewing in the kid's room and allows them to chill out in the evening without freaking out every few minutes.
Key Features:
Interchangeable optical lens capability to switch angle and zoom
Remote pan, tilt and, zoom
Two-way talk
Specification:
Brand

Infant Optics

Model

DXR-8

Weight

3.55 pounds
Little Hippo Baby Handprint Kit and Picture Frame

Another product that's designed to capture the memories of infanthood, this Handprint Kit and Picture Frame is a cute, kitsch little set that's sure to have new parents excitedly planning out poses, smiles, and everything else ready for the big photo shoot.
With toxic-free clay, you can assure them the baby's skin will be fine, while the 4 decor-friendly colors offer different options to suit their home. The product is also supplied with special safety glass, which will protect both clay mold and photographs more than your average picture frame and pane will. The kid has to grow up sometime, so give them the chance to keep a little bit of before with them forever.
Key Features:
3 packs of toxic-free white clay
4 decor-friendly colors to choose from
Safety glass to protect photos and imprint
Specification:
Brand

Little Hippo

Model

643710993790

Weight

1.8 pounds
Mission Critical Baby Carrier Gifts For New Dads

Quite frankly a hilarious Mission Critical Baby Carrier product that allows dads to properly navigate the battlefield of early-parenthood with adequate protection. This genuine MOLLE material tactical vest/baby carrier combo is sure to get a laugh out of your buddy, as well as give mommy peace of mind that the baby will be a-okay.
Offering both front and rear-facing carrying capabilities, the baby can be cared for from all angles, while the built-in sun protective gear is a neat feature that saves the day when the precious sunhat is left in the car. Comfortable for dad, comfortable for the baby – they'll probably just fall to sleep anyway – an all-around fun and useful gift for new dads.
Key Features:
Front and rear facing carrying possibilities
Multi-pocket interior
Built-in sun shield protection for baby
Specification:
Brand

Mission Critical

Model

858922005104

Weight

2.4 pounds
Angelcare Baby Bath Support

Those of you who've already had kids will already now how much of a chore trying to bathe your baby is, so the good folks at Angelcare have designed this super-convenient, super-safe, and super-comfortable Bath Support to make bath time the easiest time of day, or at least, that's what it's supposed to do.
With an ergonomic design, soft mesh material, and drain holes, new dads won't have any of the typical baby-bathing problems that have plagued new parents since time began – or at least when it started being a crime to not wash your kids. The material is specially designed to prevent mildew and other hygiene issues, and the frame will keep its shape over time, which is ideal for something that needs to be used daily. When it's not in use, the useful lip makes it easy to hang on the side of the bath, ready for tomorrow.
Key Features:
Ergonomically designed for comfort and safety
Keeps shape over time
Includes built-in hook for easy storage and stability
Specification:
Brand

Angelcare

Model

ST-01-GR-US

Weight

1.65 pounds
Constructive Eating Construction Plate and Utensil Set




Trying to get the baby to eat its meals can be a real trial in patience and composure, so why not make the whole dinner-time experience that little bit more fun? This Constructive Eating Construction Plate and Utensil Set is ideal for getting kids to enjoy their dinner time, as well as teaching them valuable motor skills while they're still in diapers.
Helping to build independence and using FDA approved materials, mealtimes will be more constructive than ever. But we're sure you're worried about after dinner, where the kid runs off, without thinking about cleaning the plates, well don't worry, for parents, they're easy to clean, too, so everybody wins.
Key Features:
Helps build independence
Makes meals fun
Easy cleanup
Specification:
Brand

Constructive Eating

Model

029441095185

Weight

9.1 ounces
Beba Bean Pee-Pee Teepee Airplane

The Beba Bean Pee-Pee Teepee Airplane is something that parents never thought they'd ever need but you know what, why not? Sure it sounds kind of gross when you first look at it, but it can make any new parents' life so much easier in such a simple way.
This makes the travails of diaper changing a thing of the past and will do wonders for saving baby clothes from getting soiled just days after buying them. For the parents' convenience, it also comes with fully machine washable and reusable materials, so this is much more than just a one-off wonder.
Key Features:
Fully machine washable
Bundled in a miniature laundry bag
Fully absorbent
Specification:
Brand

Beba Bean

Model

PT3022-1

Weight

0.8 ounces
Safety 1st Grow and Go 3-in-1 Convertible Car Seat

Baby and child safety in the car is considered to hold the utmost importance for new parents and this Safety 1st Grow and Go Car Seat provides years of protection from cradle to cot to bed. Using an Air Protect system, the child is sure to be kept safe in the car while also being comfortable and secure.
It can be fitted into the car either rear or forward facing to accommodate the child's size, and the quick fit harness and holders ensure that stability that's needed when taking children in the car. Provided with a wide range of pillows for support and comfort the kid will rue the day when they grow out of this and have to use a car seat like a normal person, as opposed to this essential child car throne.
Key Features:
Superior safety with Air Protect cushion system
Both rear and forward facing
Quick fit harness and harness holders
Specification:
Brand

Safety 1st

Model

884392615604

Weight

100 pounds
Prince Lionheart EVO Wipes Warmer

Wet wipes are considered to be closer to gold dust for new dads, and this Prince Lionheart EVO Wipes Warmer is the treasure chest that this gold dust comes in. cold wet wipes can be mightily uncomfortable for kids – and adults too, it just feels moister, you know? – so a product that warms them is sure to be a hit.
With a water reservoir, these wipes don't lose their damp, and the patented everFRESH system ensures they work exactly as intended in removing grime and dirt from the kid's face, hands, and wherever else they've gotten dirty. An essential tool for any parent, this is surely going to be much appreciated.
Key Features:
Water reservoir keeps wipes moist for longer
Patented everFRESH system
Compatible with Prince Lionheart diaperDEPOTs
Specification:
Brand

Prince Lionheart

Model

9080

Weight

2.6 pounds
Munchkin High Speed Bottle Warmer

No new dad has the time to sit over a stove while it heats up the bottle, so this Munchkin High Speed Bottle Warmer is a great tool for heating milk or food either at home or on the go. Its fast-heating system ensures even warming for the baby's food, without causing a loss of nutrients that are vital to healthy growth.
The provided measuring cup ensures accuracy to give the baby a consistent feeding time every time. For safety, it comes with an on / off indicator that will automatically shut off when it reached optimum temperature. Overall, an excellent product that'll save the day more than once while mommy is out.
Key Features:
Steam warming to heat food and milk evenly
Prevents loss of nutrients
On / Off indicator with auto shut off
Specification:
Brand

Munchkin

Model

43669

Weight

1.4 pounds
4moms mamaRoo 4 Bluetooth-Enabled High-Tech Baby Swing




Looks fun? Yes. Packed with the latest tech? Yes. Will dad wish he had one? Yes! This 4moms (or dads) mamaRoo 4 High-Tech Baby Swing is an awesome gift for any new dad and full of useful features that make it stand out as perhaps the best baby gadget available.
With 5 unique motions and speeds, as well as Bluetooth operated controls, dad will be able to rock the baby to sleep from the comfort of his chair and keep them entertained for hours while he's busy doing chores around the home. It's safe, it's comfortable, and it's the baby swing of the future, now if only they made adult-sized ones.
Key Features:
5 unique motions and speeds
Bluetooth to control motion and sound
4 built-in sounds and MP3 plug-in
Specification:
Brand

4moms

Model

2000801

Weight

19 pounds
Earth's Best Organic Infant Powder Formula


There's a lot of things that women do much better than men, and making milk is high on that list, there are not many dudes can do about it, though and that's what makes Earth's Best Organic Infant Powder Formula such a useful gift for new dads all over the country.
Both easy-to-digest and nutritionally complete, the baby (probably) won't be able to tell the difference, and the milk-based recipe makes the whole thing much more familiar for them. It helps to promote brain development and will help out when the little one struggles with colic or reflux. Everyone wants a healthy, happy baby, and while Earth's Best might not be traditional by some standards, it can still be highly effective.
Key Features:
Easy-to-digest and nutritionally complete
Milk-based recipe
Helps support brain and eye development
Specification:
Brand

Earth's Best

Model

023923100442

Weight

1.71 pounds
Sign Up Now
GET THE VERY BEST OF GEARHUNGRY STRAIGHT TO YOUR INBOX