Best Beard Combs For a Tidy Look in 2022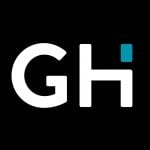 This product guide was written by GearHungry Staff
Last Updated
February 26, 2018
GearHungry Staff
GearHungry Staff posts are a compilation of work by various members of our editorial team. We update old articles regularly to provide you the most current information. You can learn more about our staff
here
.
GearHungry may earn a small commission from affiliate links in this article.
Learn more
Beards are back in vogue and with a new generation of beards comes a new generation of men searching for ways to care for them. Beard-care isn't always something guys think about up front though. In fact, it's usually only after their facial hair has blossomed into a primo mug rug and started to demand attention that they go looking for information about beard oils, beard brushes and beard combs. So in an effort to save you guys some time and trouble we've brought together the best beard combs on the market today in one place for your consideration.
The Best Beard Comb
Viking Revolution Store – Wooden Beard Comb & Case
The Viking Revolution Store – Wooden Beard Comb & Case is an affordable and stylish solution for keeping your beard perfectly groomed. Like all good beard combs, it has a row of coarse teeth and a row of fine teeth, allowing you to work on different hair types. It's made from completely natural green sandalwood, a material known for producing less static and encouraging healthy hair. It also comes in a synthetic leather case, so you can keep it in your top pocket and have it always ready. If you're looking for a high-quality, simple, and stylish wooden beard comb, buy the Viking Revolution Store – Wooden Beard Comb & Case. 
Repsol Care Beard Brush and Beard Comb
Repsol Care is a British company that specializes in skin and hair care products for men. This beard brush and beard comb kit is maybe the finest beard combo kit around, although it's really the comb that got our attention. Each comb is 5 ⅓" x 2" and crafted from a single piece of wood. Each has a high quality finish that will protect the comb from moisture and everyday wear and tear. The fine wooden teeth are sturdy yet gentle on your face and won't snag or pull your beard.
For your moustache there's no comb that respects the sensitive skin between your upper lip and nose more than this Repsol Care comb. Toss in the fact that the carry bag is 100% cotton and has a great throwback design and you've got a pocket size beard kit worth taking along wherever you go.
Kent Men's Handmade Beard Comb
Kent combs have a well-deserved reputation for quality and comfort and this set of 3 combs will make you question why you'd ever bother combing your beard with anything else. Kent is one of the oldest personal grooming brands in existence, having been around since 1777. Old GW himself may have owned Kent comb or two.
Kent combs have never bowled us over with their looks, which resemble more of a 25 cent pocket comb you get at the drugstore than a world class beard groomer. But world class beard groomers these babies are. And when you feel the way they glide through your beard and massage your face you'll be sold.
Kent Hand Made Moustache and Beard Comb
The Kent 81T Beard and Moustache Comb will finesse any type of beard from short and scruffy to long and luxurious. The comb feels as good in your hand as it does against your face, and that's saying something. There's nothing particularly fancy about the 81T but when you hold it you can sense the centuries of experience (yes centuries) behind its design.
The comb doesn't argue when it encounters a knot. Instead it assesses it patiently and provides you a pain free path through the tangle. That might sound like just so much hyperbole but when you use the comb yourself you'll understand exactly what we mean. The 81T is more than a comb. It's a lifestyle enabler.
The Go-Comb Wallet Comb is a bit of a departure from the more traditional looking combs we've been looking at up to now. This one is 100% stainless steel and thin as a credit card (almost anyway). If convenience is important to you you'll be happy with the Wallet Comb from Go-Comb. You can literally slip it into your wallet and forget about it until you need it. No more deciding which pocket you're going to tie up with your expensive wooden comb.
If there's a drawback to the Go-Comb Wallet Comb it's that it's not as forgiving as wooden combs or even the Kent cellulose acetate combs. You'll need to go a little easier on your beard at first, but once you get the hang of things it should become second nature. Oh, and did we mention it has a bottle opener at one end? Well it does. Just in case you need a brew after combing your beard.
Hunter Jack Beard Comb Kit
The Hunter Jack beard comb is another two-sided comb that will let you set your beard up just right with the heavy teeth before you apply the finishing touches with the fine teeth. It's actually pretty comfortable to wield, which is a bit of a surprise for a two-sided comb. It has the same basic shape as a bar of soap and a nice heft.
The Hunter Jack beard comb is 100% sandalwood and comes with a nifty PU embossed leather carrying case that looks great and slides into your pocket like velvet. From the soft scent of the sandalwood to the timeless feel of the leather pouch you're going to find yourself carrying the Hunter Jack beard comb even when you don't really need it.
Grow a Beard Beard Brush and Comb Set
This brush and comb set from Grow a Beard is not quite up to the standards of the Repsol Care combo we started off with at the top of the page, but it's not far behind. Essentially our gripe (and it's a small one to be sure) is with the material. Or rather, in the way the material looks. The bamboo is a nice natural material and all but the coloring looks, well, cheap. There, we said it.
Now that we got that off our chest the comb itself is wonderfully effective and forgiving. It won't punish your face if you've been a bad boy and haven't combed your beard in a day or two. It's comfortable, durable and affordable and should last you a good long time.
The Black Beard Beard Shaping & Styling Tool with Inbuilt Comb
Sure it looks like a boomerang but The Black Beard Shaping and Styling Tool is actually a highly effective, all-purpose beard grooming tool. It might not be the kind of thing you carry in your pocket on a date, but if you like your beard professionally tailored you need to have one of these in your bathroom.
Use the angled or curved edges to create the perfect shape for your beard then comb it out to a satisfying pile with one of the dual built-in combs. This is a great styling template that will save you a lot of trips to the barber and ensure that you always look your best when you step out. 
Kent Gentlemen's Comb Set
Our third entry from Kent is this 3 comb set that provides everything you need to ensure your beard always has a clean, healthy appearance. It includes one of our all-time favorite combs (the 81T), the FOT pocket comb for when you really want to take those wide swipes and Kent's 20T folding pocket comb that goes anywhere you do by clipping into your shirt or jacket pocket.
Use the 81T to shape and cut, the FOT to establish overall movement and the 20T wherever and whenever you need it. All 3 combs are saw cut and fine toothed, so they'll always be comfortable and effective even after a shower. They'll cost a bit more than some others but they're worth it.
Rocky Mountain Barber Company Hair, Beard and Moustache Comb
The hair, beard and moustache comb from Rocky Mountain Barber is a cut above the ordinary and the wooden gift box and (faux) leather carrying pouch is a fitting ride for such a versatile, well-made comb. The comb is carved from a single piece of sandalwood which gives it a much more appealing heft than plastic combs and lets it deal with tangles instead of just ripping at them.
The comb features both broad and fine teeth but instead of placing them on opposite sides of the comb Rocky Mountain Barber has placed them both on the same side. The result? A comb that fits easily in your pocket and has a much more familiar feel to it, for guys who aren't sold on the two-sided design.
Baxter of California Beard Comb
The Baxter of California Beard Comb is a finely crafted piece of grooming equipment whose somewhat common looks belie its quality and the easy way it makes beard maintenance simple and satisfying. Like the best Kent combs this Baxter of California comb is made from cellulose acetate which is both incredibly durable and forgiving in spite of being extraordinarily light.
The tortoise pattern is the same you'll find on pocket combs from Beijing to Boston but what separates the Baxter Beard Comb from the competition is the beautiful balance, the durability of the teeth – which are both strong and flexible – and the fact that it's handcrafted in Switzerland. You'll be hard pressed to find another beard comb that's as comfortable against your skin.
The Zerian Premium Giftbox Set
The final beard comb on our list is part of The Zerian Premium Gift Box Set and is 100% sandalwood that's cut to exacting specifications. This is another dual sided comb and it may be the most comfortable of the bunch. It's attractive, has a really satisfying heft to it, will fit in your pants pocket (although it's a better fit for the jacket pocket) and it comes in a sharp looking gift box complete with a manual on proper beard care.
Every time you run the comb through your beard you'll be gifted with the delicate aroma of smoked sandalwood and your beard will never acquire the kind of static load it can get with plastic combs. This is a premium grooming tool that will serve you proud for years, even if your beard comes and goes.
Best Beard Comb Buying Guide and FAQs
Both the beard comb and the brush are popular grooming tools for the man with stylish facial hair today. But in our humble opinion, only one is essential.
Q: Beard Comb or Beard Brush?
A: Keeping your beard looking and feeling great is not as simple as many might assume. It not only requires that you keep an eye on its length and breadth you also need to ensure it doesn't become a bird's nest or something that puts people off instead of drawing them in with its cool assertiveness.
There are 2 primary tools for keeping your facial hair up and running from an aesthetic perspective: the brush and the beard comb. Sometimes, as we have seen above, these items are sold together and sometimes they're sold separately. If you are an either/or type of guy you'll want to know which of these is more important, so let's take a look at both.
Q: How often should you comb your beard?
A: It's your beard of course and you can do what you want with it. But if what you want is to achieve the best possible looking beard then you'll take this bit of advice and exercise restraint when it comes to combing. Sure, the best beard combs may make it tempting to comb every time you have a few spare moments but combing your facial hair too often is going to lead to split ends, broken hair and an uneven appearance that will be hard to correct without cutting back to some extent.
Also, you need to keep in mind what we said above about the proper time to comb. That is, you should only comb your beard after you have applied a good hair oil to it. And since you're not going to want to do that more than once or twice a day tops you now have a foolproof way to calculate how often you should be combing your beard.
If you're tempted to think you'll just bring along a bottle of beard oil wherever you go and apply it every time you want to run the comb through your beard think again. All you'll do is create a greasy mess that's going to undermine the health of the underlying skin, give your beard a slick, heavy look that will make it appear that you never shower and even attract environmental dust and other airborne pollutants that will stick to it.
So there you go. Once early in the day after you first apply your beard oil and then again (maybe) later if you apply an additional dab of oil before heading out on the town. That's it. Any more oil or combing and you're asking for trouble.
Q: Does combing my beard help it grow?
A: Combing your beard in the proper manner with the proper tool helps it grow into the beard you envisioned before you decided to put away your razor. Of course that doesn't mean it will make it grow faster. Nothing, not combing, not brushing, not trimming, taking certain vitamins or invoking magic spells is going to make your beard grow faster than it's going to grow. What combing your beard will do is:
● Make it look better - You don't have to squint or reach for the magnifying glass to be able to tell the difference between a beard that's been properly maintained and combed the right way and one that has not. Since the goal of growing a beard is to look better, then making sure you take proper care of it is essential. (Of course, if you grew a beard to look worse then there's not much we can say.) So while combing won't help your beard grow faster it may in fact make it look like it's growing faster, and thicker and healthier than if you simply let it go to seed.
● Achieve a better shape - Again, unless you simply grew a beard because you're David Letterman and you want to give the known world the middle finger now that you're retired you'll want your beard to look good and make you look good. A best way to do that is to sculpt it into a shape that will flatter your face. And one of the best ways to maintain the shape of your beard is to comb it after applying a tiny bit of high quality beard oil. Combing it after applying the beard oil will give it the impetus it needs to assume the shape you want it to.
● Keep hair out of your mouth - Ask most guys without beards why they don't grow one and the answer you'll hear 9 times out of 10 is that they don't like dealing with hair in their mouth. And who can blame them? Even the most ardent beard aficionado wants to keep their mouth clear of hair especially when eating or smooching. So what is the best way to achieve that lofty goal? That's right. Combing. Should your beard be long enough to actually wind up in your mouth the best way to train it to stay out of the way is to comb it using the best comb you can find and some high quality beard oil.
So the answer to the question is yes, combing your beard helps it grow in all the ways you want it to and none of the ways that would make you rue the day you tossed your razor.
Q: Why Use a Beard Brush?
A: There are a few things that the beard brush does well. Those are:
Distributing oil - Some guys are really into beard oil and who can blame them? Beard oils can make your beard feel and smell terrific. Beard brushes - particularly those made of natural hair - do a good job of spreading oil through the beard. They make sure the oil is distributed nice and evenly and that each follicle gets its fair share.
Keeping clean - A high quality beard brush with thick, fairly stiff bristles will help keep your beard as clean as can be. Even the smallest particles can't escape the bristles of a great brush. So you don't have to worry about crumbs from this morning's croissant falling out of your beard during your presentation.
Training your beard - If left to their own devices beards tend to grow in a weed-like fashion (no not that type of weed, the garden type of weed). A good brush will allow you to train your facial hair to acquire whatever shape you think it is best.
Q: How to properly comb your beard?
A: As with just about everything that matters there's a right way and a wrong way to go about combing your beard. Do it the wrong way and you'll perpetually look like you just got out of bed. Or at least like your beard just got out of bed. So what is the right way to comb your beard?
It starts with picking the right time to groom. Not "time" in the sense of the hour of the day, but rather time as it refers to a sequence of events as in, the "time" to get gas is before you run out. So, the best time to comb is after applying a high quality beard oil. This gives the beard some heft and makes it easier to navigate tangles when you encounter them. Rather than ripping your way through a knot the beard oil, with a bit of gentle persuasion from your beard comb, will allow it to untangle it properly leaving the hairs involved intact and looking good. The value of a good beard oil cannot be overstated. Even if your beard is tangle free the beard oil will still allow you to slide through the hair without pulling or breaking it and will result in a much more satisfying finished product.
Conversely the time not to comb your beard would be right after you emerge from the shower with your beard still wet. Attempting to work your comb (especially if it's a cheap plastic comb) through your beard when it is likely to be at its most tangled is a recipe for disaster, especially if your beard is not the thickest to begin with. All the pulling and tearing will wind up making your beard look even thinner than it already is. Also, never comb your beard right after using a dryer on it. Always apply a beard oil first.
Beyond adhering to the proper sequence of events when combing your beard the tool you use is also of primary importance. As we stated above plastic combs shouldn't be allowed near your beard. The beard comb you choose should be fashioned from wood and have closely spaced teeth if your beard is light, and less densely spaced teeth if your beard is thick.
Finally, the way you comb your beard is also important. You're not trying to remove knots from cheap shag carpeting here. This is your beard. Take it easy. Don't comb your beard if you've just had a couple of double espressos or if you just had a disagreement with the boss. When you do comb make sure you comb from top to bottom and from the sides in toward the center.
Q: Why Use a Beard Comb?
To keep your beard tangle free - Even a beard brush can't guarantee a tangle free beard the way a beard comb can. After a few minutes working your beard with a quality comb you're going to love the way it feels.
Achieve the style you want - The beard comb allows you more control over styling than a beard brush so you can achieve and maintain the carefully measured look you're after. And that's important; especially if you work in an office setting or deal with food prep.
No more ingrown hair - If you have a longer beard and haven't yet availed yourself of the beard comb you've probably experienced the very unpleasant phenomenon of the ingrown hair. The beard comb will put an end to that uncomfortable nonsense.
Distributing beard oil - Beard combs aren't really made for distributing oil, (although they do a serviceable job of it). That's because, if you develop a level of facility with your beard comb, you probably won't need or want to use beard oil.
If given a choice we'd pick the beard comb every time. Not only because it's easier to tote about but because a high quality comb will last longer than a beard brush and, when used properly, will largely negate the need for using beard oils.
Q: Why can't I use a regular hair comb?
A: This is a pretty common question and one that is entirely reasonable. After all, a comb is a comb is a comb, as someone once said and hair is hair. Right? So if you already have a comb that you use to groom your locks why not also use it on the hair on your face? Well there are actually good reasons why not and they have to do with both your looks and the health of your beard.
Even if you've gone to great lengths to cultivate a handsome collection of facial hair, including buying all the beard oils and balms and singing your beard to sleep at night, if you don't use the right type of grooming device on it you're not going to be able to enjoy the full flowering of your beard. The reason guys who have had beards for a while search out the best beard combs is because they've tried using their head combs and realized they needed something better.
The fact is the cheap (or even not so cheap) plastic combs typically sold for use on the head are not ideal for beards for a couple of reasons. First of all plastic combs might as well be called "static combs" because they're ideal for creating plenty of static electricity as they're pulled through hair, whether it's on top of your head or on your face. And a beard besieged by static electricity can be a pretty amusing thing to behold. Beyond that though plastic combs are pretty aggressive tools that tend to rip their way through hair leaving broken hair and split ends in their wake.
Wood is naturally anti-static and as such is the perfect type of material from which to fashion a beard comb. And since you're going to want to comb your beard daily to promote healthy follicles and keep things under control it only makes sense to avoid anything that's going to turn your beard into a static magnet. The bottom line is that if you really want to have the best looking beard at the office party you're going to need to invest a few bucks in a good beard comb. You may also want to invest in a boar-hair beard brush as well just to ensure you are always optimizing the aesthetic appeal of your beard.
How to Choose the Right Beard Comb
When choosing a beard comb there are 3 things you'll want to keep up front: comb material, how it's made and the width of the teeth.
Comb material - Most high quality beard combs are made either of wood, cellulose acetate or plastic. Combs made of animal horn can still be found but most guys today are enlightened enough to steer clear of combs made by slaughtering animals.
Wood - Most wooden combs are fashioned from sandalwood or bamboo. With a few made from oak, cedar or pear wood. A wooden comb looks great, feels great against your face and has the heft to tackle snarls without ripping or tearing at your beard. If there's a downside to wood combs it's that you don't want to get them wet.
Cellulose acetate - Cellulose acetate, unlike plastic, won't produce static electricity when you comb. It's also attractive, has a kind of throwback visual appeal to it, is long lasting and not shy around the faucet. It typically feels better against your face than a plastic comb does as well.
Plastic - There's plastic and then there's plastic. The cheap plastic combs you get at 7-11 are going to warp, bend and even break without too much prompting. Higher quality plastics however will typically stand the test of time, although they'll never feel as good against your face as cellulose or wood.
How it's made - Beard combs are either hand cut or produced using a stamp press. Stamp pressed combs have a way of snagging in your beard and scratching your face. Hand cut beard combs on the other hand are individually cut using a saw and then hand polished until the teeth are nice and smooth. As a result you get the feeling of a facial massage as the hand cut beard comb moves gently across your face.
Teeth width - Most of the best combs sport 2 different teeth widths. Some combine both widths on one side while others have wider teeth on one side and narrower teeth on the other side. The wide teeth are used to work out tangles and the like, such as those that can occur after showering. While the finer teeth are used to achieve the finished look. The narrow teeth are also better at combing out your moustache. Guys with thick, tangled beards may never find themselves using the finer teeth while guys with thinner beards may never use the wider teeth on a beard comb.
The Bottom Line
To a large degree whether you choose a beard brush or a beard comb will be up to your personal grooming preferences - and to a degree your aesthetic preferences as well. Some guys just like the feel of the beard brush in their hand and such tactile experiences are certainly important. Our preference for the beard comb is largely based on its ability to produce a great looking beard without the use of oils and the fact that we can pop it in our pocket when we head out for work or play.
Sign Up Now
GET THE VERY BEST OF GEARHUNGRY STRAIGHT TO YOUR INBOX