Creative Gifts For The Man Who Has Everything In 2022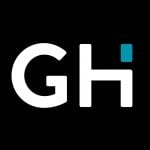 This product guide was written by GearHungry Staff
Last Updated
February 1, 2018
GearHungry Staff
GearHungry Staff posts are a compilation of work by various members of our editorial team. We update old articles regularly to provide you the most current information. You can learn more about our staff
here
.
GearHungry may earn a small commission from affiliate links in this article.
Learn more
We all know him—the impossible to shop for, the one who plays hardball with his interests. It's impossible to find him the perfect gift, yet here we are at the crossroads between "How did you find this?" and "I didn't even know this existed." The coolest gadgets and inventions that you never knew you needed until now are all available, and they're all waiting below. (It's okay; you can shop for yourself, too. We won't tell.) Without further ado, here's the list of 20 gifts for the man who has everything, so check them out.
Gifts For The Man Who Has Everything
The Classic Kitchen Chillz Ice Ball Maker Mold
Most folks think of ice cubes as the most definitive way to keep their drinks ice cold. Then there are folks who push the boundaries of their imagination by going for more creative designs of ice molds. For the gentleman with impeccable tastes, only an ice ball will give justice to their expensive liquors and vintage wines. As such, only the Chillz Ice Ball Maker Mold will give them the ability to create fantastic crystal balls that are guaranteed to melt a lot slower than conventional ice cubes. At least, this will not water down your drink that it loses its true essences.
Jim Meehan, the Big Apple's most meticulous bartender, lets you in the secrets of an era long forgotten from mainstream society but never from the hearts of fans and lovers of alcoholic beverages. The PDT Cocktail Book: The Complete Bartender's Guide from the Celebrated Speakeasy is a celebration of the exploits of master bartenders and drinkers in the Prohibition era, giving you access to 304 cocktail recipes as well as other pieces of information that you wouldn't normally get from traditional cocktail books. One amazing this about the PDT Cocktail Book is that it also includes every bit about a cocktail lounge.
Tired of the usual wireless keyboard that makes your desktop computer look like an ordinary piece of machinery? How about getting something that reminds you of the golden era of the typewriter while enjoying the full benefits of 21st century keyboard technology? The Qwerkywriter is just that. Its design is reminiscent of the venerable typewriter from its iconic circular key caps to its amazingly clicky feel to the signature return bar. The great news is that you can actually program the return bar for your Macros. It's completely wireless, too, and you can easily dock your tablets and other mobile devices onto its base.
Duke Cannon Men's Bar Soap
Most bath soaps today won't even last a week or so of continuous use. While you can opt not to take a bath every day, a better solution is to use the Duke Cannon Men's Bar Soap which is especially manufactured to be 3 times bigger than standard bath soap. What's more, the Duke Cannon is triple milled, ensuring the highest possible quality for a bath soap. It comes with steel-cut grains giving you excellent grip and additional exfoliating action that's just perfect for the hardworking gentleman of today. The Duke Cannon has been field-tested by many GIs and modern day soldiers, too.
Jack Black The Defensive Line Anti-Aging Triple Play
Most men are not really that interested in keeping their youthful appearance, vigor, and vitality. That was before. Now, more and more men are looking up to women on things that can help them slow down the effects of aging. And with the Jack Black The Defensive Line Anti-Aging Triple Play, men can now pamper their skin like never before. The Triple Play comes with a protein booster skin serum, DIY power peel resurfacing pads, and a protein booster eye rejuvenating solution. All three products are especially designed to help provide men with a more youthful glow, further boosting their self-confidence.
Interport BBQ Grill Tools Kit
Becoming a grill master is easy. You only need to know the basics of grilling and easy access to a variety of tools to help you accomplish the perfect grilled food. The Interport BBQ Grill Tools Kit comes complete with all the right tools and materials you'll need to whip up some really amazing and mouth-watering grilled delicacies. Contained in a protective carrying case, the Interport only comes with 5 different grilling tools, including a knife, fork, tongs, brush, and spatula, but this is often enough for helping you make the perfect grill. Each tool is designed for optimum strength and durability. Find more great products like this by checking out our gifts for men who love to BBQ review.
The Molecule-R Mixology Kit is an excellent gift for those who would like to try their hand on mixing various beverages and turning them into equally mind-blowing drinks that's great for parties and other social gatherings. It comes with 20 sachets of 4 different food additives to give you superb versatility in your creative mixes. It also comes with 3 pipettes to help you better manage the whole mixing and matching of flavors, notes, hints, aromas, and colors. A silicone mold and slotted spoon have also been thrown in to the package while an electric foamer helps you create stiffer peaks for your drink.
For those who have members in the family who are quite allergic to pollen, dust, and other particles, you know that it's important to keep the air quality in your home at the highest possible levels. While you can opt for conventional air purifiers, only the Rowenta Intense Pure Air can help remove unwanted particles from indoor air by as much as 99.97 percent. This is made possible by its unique 4-level filtration system, including a HEPA filter, which prevents the passage of microscopic particles. The formaldehyde-free Rowenta Intense Pure Air is powerful, too, able to efficiently air purifier in a 400-square foot room.
FreshJax Grilling Spice (Set of 5)
Every guy loves grilling. Okay, maybe that's not true. But most of them do. There's nothing worse than grilled meat without flavor and that's why most guys have a stack of the best herbs, spices, and seasonings. However, there's always room for a few more. If you're looking for a thoughtful present for a wannabe Michelin-star holder, this set of FreshJax Grilling Spice is perfect. You get five different flavors – Peppered Habanero, Fresh Bay, Grill Master, Smokey Southwest, and Citrus Pepper. Each bottle holds approximately 1.5 ounces and has a list of meats and fish to try the seasonings with.
The RAK Magnetic Wristband is one of those gadgets that you don't know you need until you own one. It's pretty self-explanatory – it's a wristband full of strong magnets. That means, when you're putting up a shed, building flatpack furniture, or working on your classic car, you're not going to lose any nuts, bolts, or screws. It might seem like a gimmick but there's a ton of mechanics, DIYers, and handymen that swear by this magnetic wristband. We love simple gadgets that solve problems with simple solutions, which is why this is one of the best gifts for the man who has everything.
Sign Up Now
GET THE VERY BEST OF GEARHUNGRY STRAIGHT TO YOUR INBOX