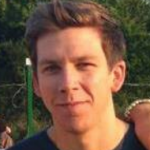 Gift baskets—long thought to be the least masculine gift that one can give, but they hadn't seen these: coffee, premier cheeses, beef jerky as far as the eye can see. You don't have to deliver the goods in a whicker basket and dot it with flowers. Drop down a treasure chest or sleek, black tray loaded with tequila. Plop down the sampler in a wooden crate, or deliver wine in a leather bound tool case. The choice is yours; you know what to get him, and you know that our thoughtful gift baskets for men are waiting for you below.
Thoughtful Gift Baskets for Men in 2018
The Man Can Gift Basket For Men
See More Reviews

Looking for the perfect gift boxes for men? How about considering The Man Can from Plum Island Soap Company gift basket? This gift pack comes with a spicy shave gel, a fisherman's scrub soap, and a bay rum oil aftershave, among others that have all been enriched with natural ingredients to take care of your man's skin. These premium quality spa products are designed specifically to nourish and rejuvenate any skin type of today's highly active man. The soap comes infused with licorice, black poppy seeds, and anise oil for powerful exfoliation. It truly is an amazing way to bring the glow in your man's skin.
Buffalo Bills Beef Jerky Sampler Gift Basket For Men
See More Reviews

If you really want to surprise the man in your life, giving the Buffalo Bills Beef Jerky Sampler Gift Cooler should be on top of your list of wonderful gifts for men. For starters, you'll be giving an amazing cooler tote bag that he can use for other purposes as it's well-insulated to keep your foods either warm or cold inside its spacious interior. But the real treat of the gift set is the accompanying beef jerky sampler. He will receive 12 packs of beef jerky in assorted flavors. The set comes with 8 flavors of country and 4 in western cut style.
Personalized Growler Crate Gift Basket For Men
See More Reviews

One of the most treasures gift crates for men and a superb gift for a beer lover, especially avid fans of the classic IPA, is this highly personalized Growler Crate from Man Crates. You'd have to wait a day for all the customizations to be applied before it is shipped to you in an unpretentious gift crate. The Growler gift crate includes a personalized mini keg growler that is fully capable of holding 64 ounces of your favorite beer. Two pint beer glasses have also been included together with the 33 Bottles of Beer Book for you to write down your thoughts in your fabulous beer drinking journey.
See More Reviews

Fans of Southern, Louisiana, and Cajun cooking will marvel at this amazing men's gift basket ideas from Zombie Cajun. It's a gourmet basket that includes 6 ounce bottles of 4 of the state of Louisiana's best-selling hot sauces including the classic Zombie Cajun hot sauce, the extra-strength conversion hot sauce, the hot pepper Lagniappe sauce, and the dual protection garlic hot sauce. Each bottle is carefully crafted in the classic Creole way of making tongue-biting, perspiration-inducing hot sauces that are guaranteed to make other similar products look and taste like sissies. Be forewarned, though, as these condiments are never really for the faint of heart.
See More Reviews

If you're lost as to the best birthday baskets for him, you might want to listen to the advice of many young men in office, college dormitories, and even ordinary households. You'd better give your man the Hangry Man Kit. For many this is considered as the complete college care package, empowering young men to perform well beyond what is expected of them because of the high protein content of each individual pack of these treats. The package comes with real meats and nuts to satisfy every man's natural tendency to devour high protein foods. Do take note it's for emergency snacking only.
Bean Box Seattle Coffee Sampler
See More Reviews

Coffee lovers have all the right reasons to rejoice with the availability of the Bean Box Seattle Deluxe Coffee Tour Gourmet Sampler. These men's gift baskets come with 16 packs of carefully selected whole coffee beans designed to quench your cravings for authentic, exotic, and full-flavored black gold. The gift pack includes Kenyan Kavutiri, Malawi Misuku Hills, Guatemalan Reserve, and Colombian El Espejo, just to name a few. Each bag is filled with freshly-roasted beans providing the coffee lover with 1.8 ounces of sinfully delicious coffee with rich tasting notes and superb body. It really is a fantastic way to spice up mornings.
See More Reviews

When somebody talks about treasure chests, gold, jewelries, and other precious items are always conjured in the mind. But when the Coffee Beanery delivers its famous Treasure Chest to you, you'd be amazed at the contents. Instead of glittering gems and stones you get 15 different gourmet coffee packs that are a sure-fire way to get you salivating and all perked up for the rest of the day. Each coffee pack makes 6 to 8 cups of delicious black goodness in specialty Arabica coffee. Remember that the number of servings is just an approximation as increasing the strength of your brew will significantly decrease the number of servings.
See More Reviews

Want to present some unique gift hampers for him? If he is a cheese gourmand, then this Gift Tree Artisan Cheese Hamper is just perfect. Inside this wonderful and elegant woven picnic hamper are several samples of some of the world's best gourmet cheeses like the Asiago wedge, the Beecher's flagship smoked cheddar, and the BellaVitano black pepper wedge. In addition, you also get crispbread crackers, Bellantani Tuscan herb salami, pistachios, and sea salt crostini d'Italia, among others. And when you've devoured all of its contents, you can easily turn the woven hamper into an elegant picnic basket or even a bread basket for your dining table.
See More Reviews

If you're yearning for some really unusual treats, the Exotic Meats Crate is the perfect gift crates for men. Just imagine wonderful cuts of cured and cultured venison, alligator, buffalo, elk, wild boar, and biltong that are sure to get you all pumped up. You also get fabulous safari sticks made of ostrich, pheasant, alligator, and maple duck. It's the perfect treat every time you get an itch for some really exotic meats. At least you can proudly tell your friends that you've sampled some of the most famous meats from three different continents and not just any kind of meat.
Hickory Farms Best Friends
See More Reviews

Everything inside the Hickory Farms Best Friends man gift basket is surprisingly delicious. It contains 4.1 pounds sausages, cheeses, condiments, and crackers destined to be devoured by the modern-day gourmand, although it is best shared with family and friends. Each piece is carefully selected to bring out the natural goodness of the other food items. With smoked cheddar, creamy Swiss, farmhouse cheddar, and Mission Jack blend providing fantastic options for whipping up some delicious treats, the Hickory Farms gift set never fails to impress. What's really fascinating, however, is the signature beef summer sausage that can literally make your mouth water.
See More Reviews

With an alcohol content that varies from a low 4.3 percent to a high 6 percent, getting the 12-bottle Beer Hawk Sommelier's Introduction to Craft Beer makes for one of the most appealing gift boxes for men, especially those who can really appreciate well-crafted beers. This amazing collection of craft beers puts together some of the finest and world-renowned ales and bitters from the US, England, Scotland, Austria, and Belgium as well as other parts of the world. It's a great introduction to various styles, tasting notes, and aromas of ales and beers the world has to offer. Everything is a collector's item, too.
See More Reviews

Don't like beer, whiskey, or gin? How about vodka, champagne, or sake? If you don't like any of these alcoholic beverages and would definitely prefer the old, classic Mexican Tequila, then the Viva Tequila gifts for men should be a wonderful choice. The gift box comes complete with some of Mexico's finest alcoholic beverages including Anejo, Reposado, and Coronitas as well as the Patron Silver and Café XO bottles. Also included are BrosBasket shot glasses and mini salt shaker all elegantly placed inside a reusable black container. And once you're done, you can always have the set displayed in full glory.
See More Reviews

Who would have thought that a man gift basket can be this good and perfectly nutritious, too? The Health Nut Crossfit Gift is especially crafted for the modern bodybuilder and fitness buff, thanks to the inclusion of a variety of protein food preparations guaranteed to replenish lost proteins and amino acids from very intense physical exercises. Six cans of omega-3 fatty acid-rich tuna, 5 packs of high protein lean beef jerky, and an exciting array of protein bars, drinks, and whey protein powder are all included inside this amazing gift crate. The BroBasket crate can also serve other uses once you've consumed its contents.
The General Issue – Duke Cannon
See More Reviews

The General Issue makes for a fantastic set of crate gifts especially for the ever-reliable handyman or DIYer in your family. A GI mechanic's tool bag conveniently stores and organizes the soap, shampoo, and face wash that completes the gift set. The tool bag is constructed of heavyweight canvas complete with snap pockets and tool organizers to keep all of your man's hand tools and materials in perfect shape. Two hand soaps are included to replenish any lost oils from doing all the manual stuff at work. The 2-in-1 hair wash is exceptional, too, as it is infused with tea tree oil, protein, and menthol.
See More Reviews

This is one man box gift that is sure to draw oohs and ahhs from anyone who sees it. Technically, it is the elegantly designed and stylishly constructed tote bag that is the star of the show. The beautiful grains of leather on the surface of the wine tote give it a really remarkable finish. Of course, you'll also love the wines contained inside the Deluxe Dual Wine Tote. You have a choice of a West Coast duo or a South American duo. Regardless of your choice, you'd also get a foil cutter, a wine stand, a lever-styled corkscrew, and even a replacement corkscrew.
Champagne Wishes Gift Basket
See More Reviews

Don't settle for cheap gift boxes for men. For the wine-loving person in your life only the Champagne Wishes Gift Boxes will do justice to his fine tastes. Presented in an elegant fleur-de-lis keepsake tote bag that resembles more like an ultra-luxurious leather bag complete with leather straps and brass buckles, the gift set comes with only the choicest selection of the finest champagnes such as the Moet &Chandon Imperial and the Fils Gallant North Coast. Also included in the set are pineapple slices, creamy chocolate wafers, fresh nuts, pate de fruits, gourmet caramels, and a whole lot more.