Keep Your Timepiece Ticking: The Best Watch Winders In 2022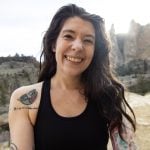 This product guide was written by Tuesday Kirby Kahl
Last Updated
March 16, 2022
Tuesday Kirby Kahl
Tuesday Kirby Kahl is a contributor at Gear Hungry. Her fierce love for the outdoors fuels everything she does. Her professional pursuits include writing, creating art, and photography. These professional passions allow her the time to live life outside as a rock climber, skier, runner, backpacker, paddle boarder, swimmer, and explorer. When Kirby is indoors, she enjoys tea, whisky, old films, cooking, and baking. Her product testing and feedback have shaped the design of everything from climbing shoes to candles.
GearHungry may earn a small commission from affiliate links in this article.
Learn more
A proper watch can make or break an outfit. It can give you an air of regalness and keep you in touch with the day. Watches can also be heirlooms and make a statement, and a quality timepiece can last a long time when cared for, and a watch winder is one way to do that.
Watch winders are maintenance devices that keep your automatic watches running when you're not wearing them. There will be more on this later, but in short, they work by mimicking your wrist and are a must-have if you own several watches that you like to rotate through. They can also extend the health and longevity of your timepieces, plus can act as storage and display boxes. Take a gander at our selection of the best watch winders to upkeep your arsenal of bling when you're not using them.
The Best Watch Winder
WOLF 270102 Heritage Double Watch Winder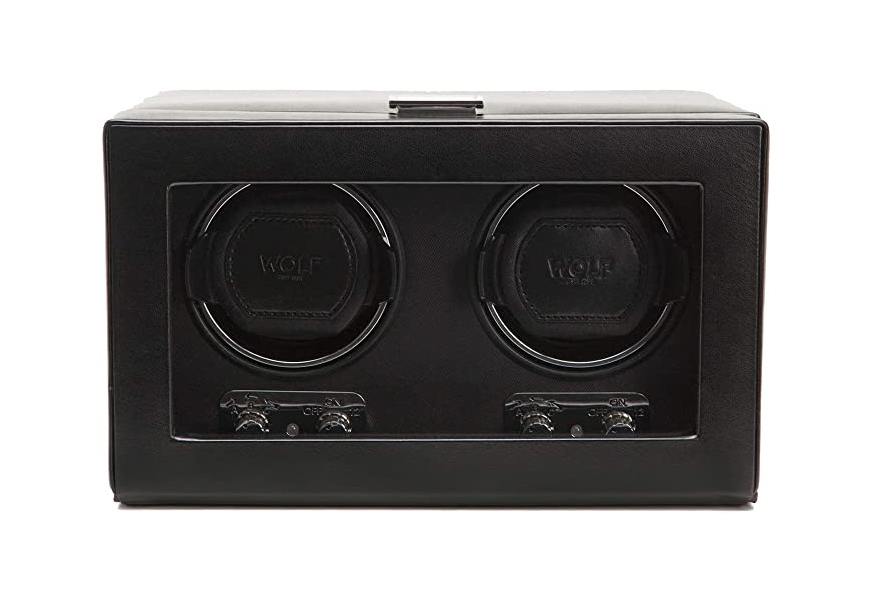 WOLF works hard to ensure that it delivers only quality and reliable products and this new double automatic watch winder is a testament to that mission. Exquisite and innovative features have been added with one aim in mind – to maintain accuracy and quality in your timepiece and to keep your watch safe at all times.
This device records the number of rotations made during every moment of its performance with WOLF's patented technology. The cuff is locked into the rotator drum to ensure a secure fit. The pre-programmed pause and sleep phases make creating different rotation programs easy. The silent nylon gears ensure that finesse and quality are uncompromised. The built-in lock-in cuff makes it possible for this double watch winder to care for oversized watches (up to 52 mm case). There are also three directional settings namely clockwise, counter-clockwise and bi-directional. Find more great products like this by checking out our guide to the best watch rolls.
Key Features:
Double watch winder
Pre-programmed rotation settings with pause and sleep phases
Optional 12-hour delay setting
Whisper-quiet
Operates on included 3.3V adapter or batteries
Specification:
Brand

WOLF

Model

270102

Weight

2.2 Pounds
JQUeen Quiet Motor Watch Winder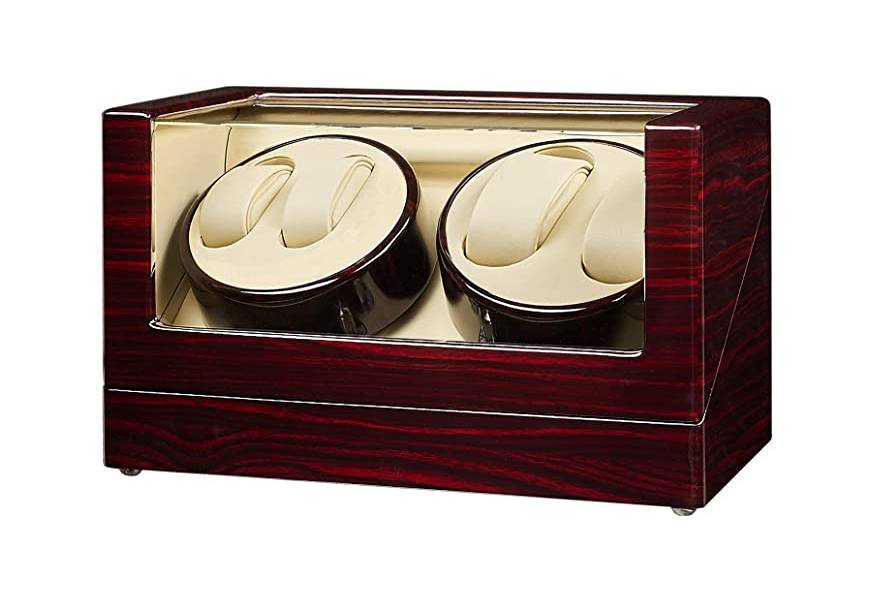 In this quadruple winder selection, you get to enjoy the sound of silence – Japanese quiet-operating motors won't disturb you, and the price tag won't shock you either. This model utilizes acrylic glass and interior faux leather to aid in keeping costs down Still looks great though!
This JQUeen unit operates off of a dual motor, meaning that one side (holding two watches) will spin to wind them up, even if there's only one watch in the placement mold, and comes with four settings for different winding speeds. You get to choose how much energy and winding is dedicated to your timepieces, up to four watches. This product comes with an AC adapter or can function solely on batteries. If you are one of those men who love buying watches for different occasions, then you can place your fancy Diesel and Chronograph watch on one side, Dive and hiking watch on the other. 
Key Features:
4 turntables
5 program settings
Powered by silent Japanese motor
Operates on included 100-240v AC Adapter or batteries
Specification:
Brand

JQUEEN

Model

W004

Weight

4.4 Pounds
Versa Automatic Single Watch Winder
One of the top-rated watch winders, the Versa Automatic Single Watch Winder uses Japanese parts and Mabuchi technology for the motor and gearbox. This single-watch winder can wind all automatic watch brands such as Rolex, Omega, Tissot, Seiko, and Tiffany. It utilizes four turns per day settings and employs three direction settings for creating a different rotation mode depending on the watch inside. By the nature of its design, it will turn for 5 minutes and then rest, and this cycle repeats as long as the winder is on. A blue led light turns on whenever the winder is in operation.
Every single part of this product is tooled to precision and hand-assembled. Also included are spring action watch pillows with adjustments to accommodate larger watches. With dimensions of 5.8×5.8.5.8 inches, this compact-sized device nestles easily into the smallest of closets or wardrobes. As an added bonus, this affordable product comes with a one-year warranty.
Key Features:
Single watch winder with spring-action pillow
12 different settings
Crafted to wind all automatic watch brands
Accommodates larger watches
Power adapter included
Specification:
Brand

Versa

Model

g077

Weight

1.7 Pounds
WOLF Heritage Single Watch Winder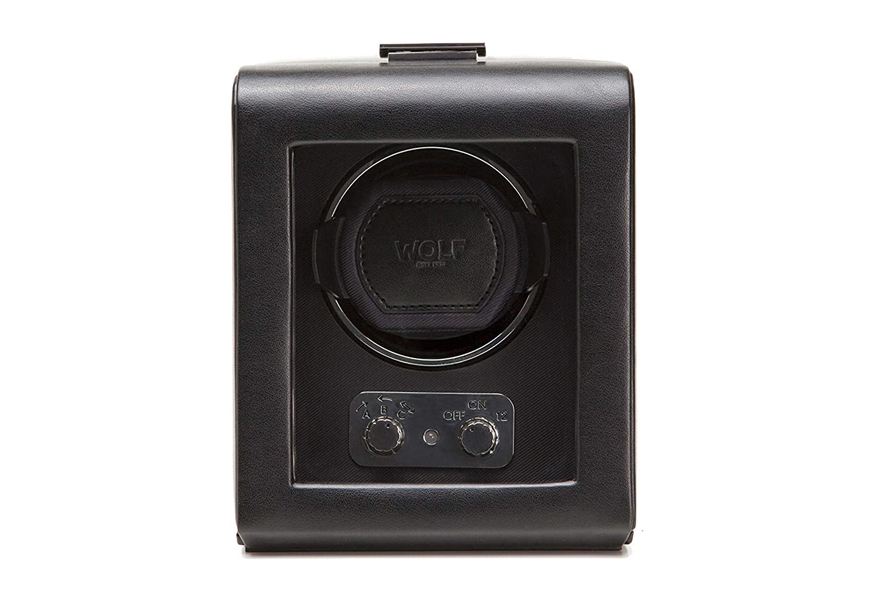 WOLF is on our list again with another great-looking single watch winder that promises a precise 900 turns per day. This model comes with multiple power options; to use it, plug it into an AC adapter or keep it battery-operated – the choice is yours.
The glass casing and chrome hardware add an elegant touch while keeping your watches ticking in perfect time. The lock-in cuff means that all your large watches are easily accommodated inside this single watch winder. This winder weighs just under a pound, despite the quiet and robust motor, making it portable and is the perfect way to display and maintain your classy IWC watch or fancy Tag Heuer watch. In addition to all the features listed here, you also get a two-year manufacturer-backed warranty, which can be used no matter where you're purchasing this across the globe.
Key Features:
1 winding module
Pre-programmed 900 turns per day
In-built lock-in cuff ensures that bigger and heavier watches are fitted
Highly efficient motor
Counts every single rotation
Specification:
Brand

WOLF

Model

270002

Weight

4.67 Pounds
Versa Automatic Single Watch Winder With Sliding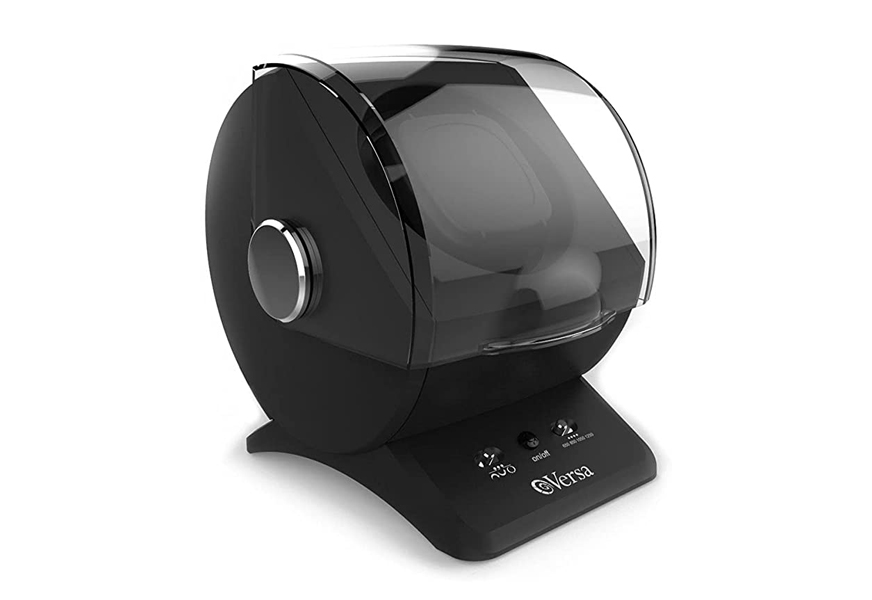 The new Versa Automatic Single Watch Winder is an upgraded and improved version from the prior model with four turns per day settings, 3-direction settings, making 12 separate setting combinations. This single-watch winder uses a high-performance Mabuchi Japanese motor. The watch pillow can be adjusted by removing the filling inside. It also features a sliding cover to protect your timepiece from dust and debris.
In order not to over-wind your watch, the winder is programmed to avoid turning continuously. It will turn for approximately 5 minutes and then rest. An LED light indicator turns on anytime the device is operating. Its compact size of 96x73x65 inches makes it an ideal travel companion and it has an inclusive AC power adaptor to run on 100-240V. Alternatively, it can operate on the 1.5 DC power supply. This top watch winder also comes with a one-year warranty.
Key Features:
Single watch slot
Mabuchi Japanese motor
Upgraded and improved version with four times per day settings
Led light indicator turns on anytime the device is operating
For 12 separate setting combinations
Specification:
Brand

Versa

Model

5566227945

Weight

1.83 Pounds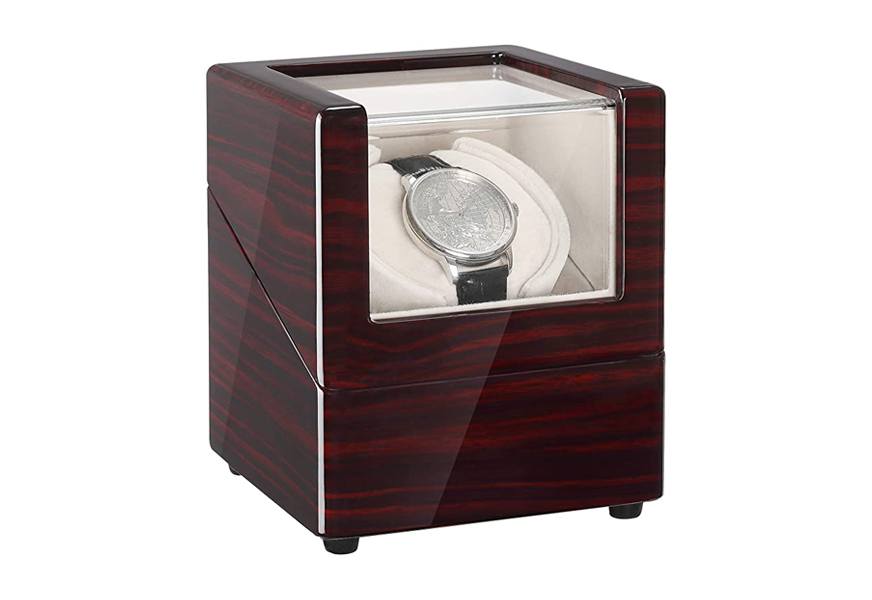 Multiple forms of engineering and style blend into one with the CHIYODA case which utilizes Japanese motors for perfectly quiet operation, as well as ebony grain wood for a classic and regal appearance. This single watch winder is kinder on your wallet while providing the versatility you need. This unit comes with two forms of power operation, AC power and battery power, and comes in a compact size for easy storage and minimal space taken up on your dressing table.
Any timepiece will look fantastic in this case. The acrylic glass keeps your favorite Tissot watch safe, while dual knob controls along the back can be set for two different watches. If your current watch needs to be wound, simply trade places with your display watch, and use the second knob to contour to the new watch's specific needs (after you program it). 
Key Features:
Single watch winder
Two setting knobs
Acrylic glass cover
Wooden exterior
Great for automatic watches
Runs off AC power or batteries
Specification:
Brand

CHIYODA

Model

SW01B-2021

Weight

2.43 Pounds
Versa Automatic Double Winder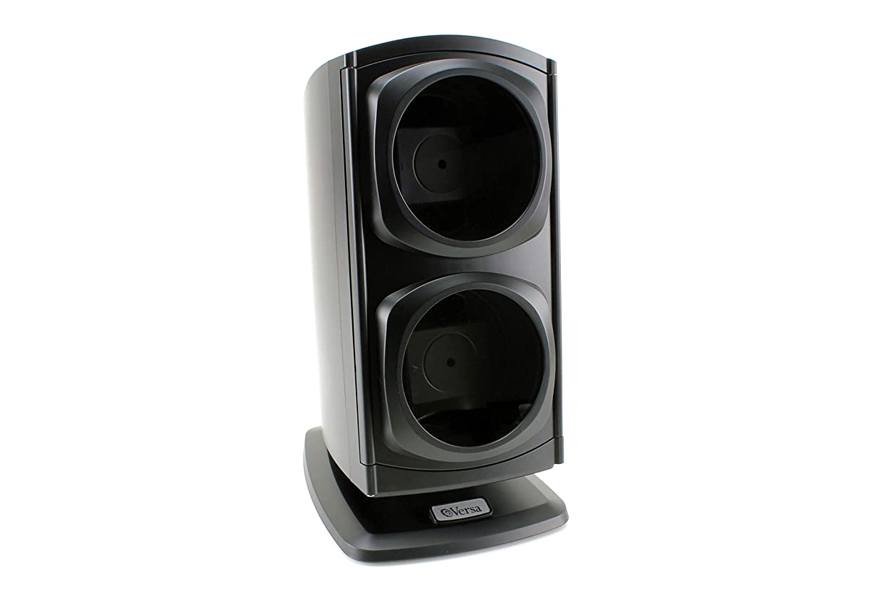 Versa has undergone a massive upgrade in their watch winder systems. A new and improved Japanese motor and gearbox ensure optimal functionality, allowing you to select four different speed options for winding in three directions. This Versa watch winder is also smart, so it repeats your preferences after it's been turned back on.
This tower display saves space laterally while displaying your watches on top of one another for a unique effect that you sparsely see on other double watch winders. Additional attachments allow you to hold larger watches, like G-Shock watches, with no trouble, while a one-year warranty directly from Versa gives you the assurance of repairs should something on your device stop working.
Key Features:
Double watch winder
12 different setting options
Saves preferences
Saves space laterally with vertical display
Attachments for large watches
Specification:
Brand

Versa

Model

G015-BLACK

Weight

3 Pounds
WOLF Heritage Double Watch Winder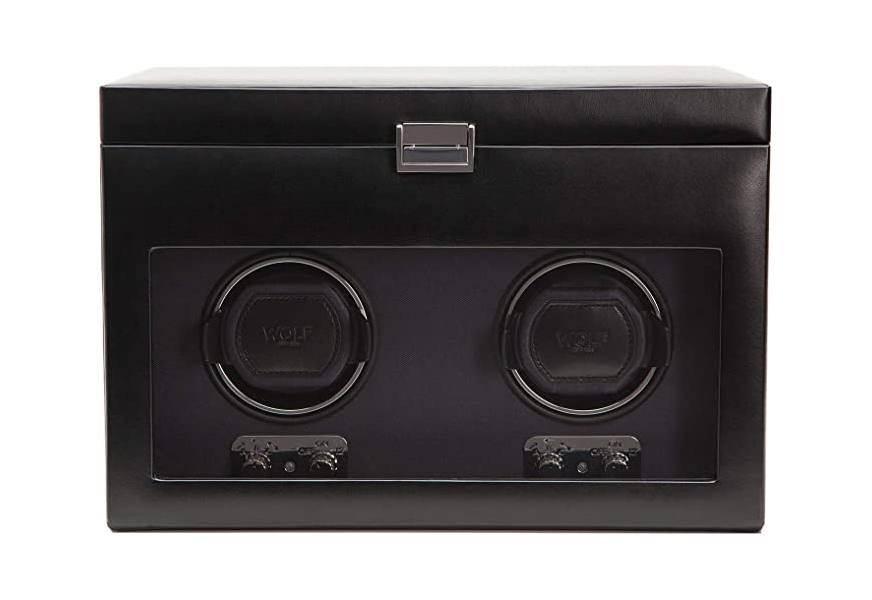 Much like its counterpart, the Heritage Wolf Watch Winder also comes in a double version. You still get the same great features, such as a manufacturer-backed, two-year global warranty, as well as 900 precise turns every single day. AC and battery options mimic their single model, but we run into a fantastic shift on the display.
With this model, you also get an extra compartment along the top to store your watch bands when not in use, keeping them from cracking or fading from sun exposure through a window and saving them from dust. For display and storage purposes, WOLF's Heritage is the way to go. Whether you are a watch enthusiast who is into minimalist watches or sports watches, this winder will be good for both.
Key Features:
Pre-programmed 900 turns per day
Extra storage compartment
Battery or power option
Two-year warranty
Specification:
Brand

WOLF

Model

270402

Weight

2.2 Pounds
Barrington Single Watch Winder
Go for a Barrington Watch Winder if you're looking for a winder with a more modern aesthetic. In an array of colors from Shadow Black to Racing Green, the single watch winders from Barrington feature an ultra-quiet Japanese motor, multiple rotation settings and a 'jump' feature that allows you to connect winders together. The 'box' style shape means you can keep it tucked into a bookshelf or on your desk while powering it with AA batteries or AC power.
The winder can wind your watch from the standard 650 turns per day up to 1,950, and their online database can tell you exactly how you should be winding your watch model, with no math involved. The 12-month warranty comes as standard fare.
Key Features:
Single watch winder
Ultra-quiet Japanese motor
Multiple Turns Per day (TPD) settings from 650, 750, 850, 1,000 or 1,950 to suit any weight of watch
2AA batteries or mains powered
Specification:
Brand

Barrington

Model

WW-204

Weight

3.17 Pounds
WOLF Heritage Quad Winder
WOLF's excellent quality of its other models on our list also comes in a quad version. Designed for the classy gentleman and optimized for excellent performance, you get a precise 900 turns per day, while utilizing your choice of two power options. This best value watch winder can hold up to four watches and is an excellent choice for watch enthusiasts who want to display their collection.
Backed by WOLF's patented innovation and two-year manufacturer-backed warranty, you'll not only get to gaze at your fantastic watches on brilliant display, but you'll get to take a deep breath knowing that hell or high water could come, WOLF will take care of you.
Key Features:
Space for four automatic watches
Preprogrammed 9000 turns a day
Great for larger collections and watch enthusiasts
Two power options
Specification:
Brand

WOLF

Model

270602

Weight

2.6 Pounds
Why Trust Us
While I won't call myself an avid watch collector or watch enthusiast, I own a couple time pieces that I adore for varying purposes: going out for a night, coaching, guiding, etc. I also saw my grandfather care for his pocket watches and wrist watches with the utmost care and pass them onto his sons. Watches make excellent heirlooms and everyone can use one. We have covered a lot of watches and so it makes sense that we would tackle the best watch winders in short order.
Who This Is For
If you own more than one watch, you could benefit from a single or double watch winder. While watch winders are often as seen only for the collector, a regular gentleman or woman with two timepieces can also benefit. If you own multiple automatic watches (three or more), you'll want to start looking at double watch winders or even larger models that can wind multiple watches.
How We Picked
As per usual, curating the best watch winders started with consulting our research and testing team. After that, we started closely looking at best sellers and the best watch winder brands with great reviews. We then used our cumulative expertise to research and get a better feel for these products before we offer them to you.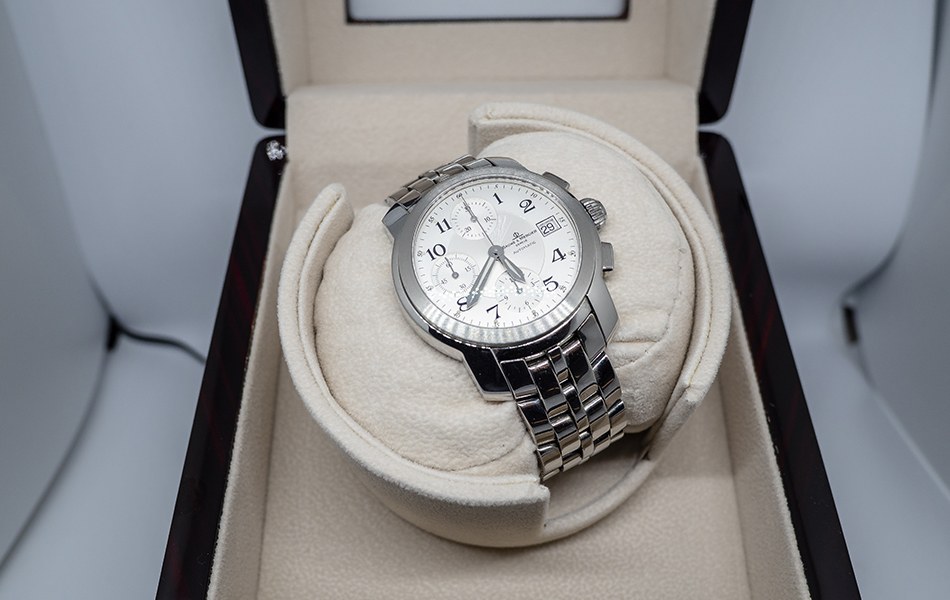 Features To Look For In Watch Winders
As with any purchase, there are key features to keep an eye out for. Watch winders are fairly straightforward items. Despite that fact, there are still crucial components of any purchase decision and we are going to break them down here.
Warranty - We're all aware of warranties. Some of us keep that information close by, some of us don't. With watch winders, it's crucial to ensure you get at least a one-year warranty.
Single or dual - Watch winders are mostly for collectors or those who own more than two mechanical watches, so you'll need to take a hard look at your common use. How often do you switch out watches? How many do you own? Are there multiple people in your home who will need to have their watch wound? If you have some beautiful watches designed for special occasions, some that may not see consistent use, you'll definitely want to grab a double watch winder or some units can wind up to eight watches or more.
Precision - Just like your watch, you want absolute precision. Your watch winder is set to a certain number of winding sessions per day. For instance, our top pick, the WOLF Heritage, comes with a precise 900 winds, better known as turns, per day. That's the precision you want to keep your timepieces perfectly synchronized.
PU leather - Depending on your environment, you could suffer magnetization, which will potentially ruin your watch's battery. PU leather aids in keeping static and other forms of electricity at bay, so you'll have nothing to worry about.
Size attachments - Got a bigger watch? Some models are going to accommodate your oversized watches better with the use of additional mechanisms that can easily be removed. If you own watches of varying sizes, this is an absolute must.
Benefits Of A Watch Winder
Upkeep - As mentioned, a quality watch winder keeps your timepieces looking fantastic. While modern watches aren't going to "clog up" (referring to the oils found within your gears), they're going to require diligent care. You bring your suit to the dry cleaner, your car to the mechanic, and your watch to the winder (much simpler than the others).
Multiple winds (multi-dock versions only) - You don't just have one watch - you have a watch collection of swagger to compliment every suit and #ootd. Getting a multi-dock winder isn't just recommended; it's essential for the avid collector.
Protection -Watch winders keep your luxury watches safe. In most cases, it can prevent 99% of normal dust accumulation, while keeping your watches on display in fabulous fashion. Keeping your luxury watches safe from scratches and sun bleaching (depending on where you leave them in your home), as well as protecting them from any little ones that may be running around, is a necessary precaution.
How To Maintain Your Watch Winder
There are a few elements that you need to take a look at in order to identify maintenance issues. First of all, let's talk about the exterior. There are multiple types of watch winder builds, but each of them shares one fact: they're boxes. Some have windows, some don't. Some have legs, some don't. We're offering these blanket maintenance solutions regardless of what type of watch winder you have, but refer to the manufacturer for specific recommendations.
Inside out - Start from the inside, every single time. If you're just rocking a single motor watch winder, you have far fewer interior spots to cover. This includes using a lens cleaning wipe (because Windex and paper towels are going to streak and leave fibers behind), or a single-use screen cleaning wipe. Check for any moisture that may get trapped and damage your interior, and if there is none, then good job keeping it in a cool, dry place.
From the top, down - Now it's time to get the outside looking shiny and out-of-the-box brand new. Regardless of your external material, those single-use screen cleaning wipes we mentioned do the trick. If you're not a fan of single-use items, grab a microfiber rag, hit the exterior dry. Grab the dust off of it, and while you're at it, check for areas that require a bit more attention. The outside is fairly easy to clean. The crystal glass cover, if there is one, should be a priority.
Motor housing - Now we're getting into the real maintenance aspect of it all. If you're not keen on taking things apart and putting them back together, it's time to learn. Screw tops are most likely going to be covered by another material, keeping the uniform look intact, so you'll need a lot of light to start taking things apart. You'll need to carefully disassemble the chassis, and get a good look at the motor housing. This is where the fun begins.
Check the belt - Like most motors, there's going to be a visible belt that's the blood of the machine, if you will. Check your belts at least once every six months for wear-and-tear. You'll need to look for splitting or frayed edges along the belt's edges and feel it to test out potential weak spots.
Manufacturer parts - You'll be able to perform basic functions, like changing out the belt or checking for damaged wiring in the electrical panel, at which point you can check with the manufacturer to order parts for your watch winder. In many cases, if it's internal within the motor, you may need to utilize your warranty and send it back. Watch winders usually encounter their first problem within six months to two years, so with most warranties, you'll get a free tune-up or repair in that time making that warranty even more of a great value.
How to Properly Set And Use Your Watch Winder
It takes a little getting used to, but it's all going to be worth it, especially when you know your way around the mechanics and motions like the back of your hand. You'll need to remember TPD, which stands for turns per day, so you can adjust your settings accordingly.
You can individually set each motor (in most models) to work with different TPD settings, allowing you to use multiple different watch types and builds with your winder. A touch bit of math is going to be involved here. Find out how many turns each cycle of your watch winder has. For instance, if each cycle gives you watch six winds, and you need six-hundred TPD for your watch to stay in tip-top shape, here's what you do:
Take the minutes in the day, being 1,440, and divide your TPD threshold by it
In this example, we're going for 600 TPD; we know that 1,440 divided by 600 is 2.4, or two minutes and forty seconds
We know your cycle has 6 turns, so we can now determine that you need 100 cycles per day in order to meet the TPD
Now, we take the minutes in the day, divided by 100, which gives us fourteen minutes and forty seconds
You're going to set each cycle exactly 14:40 apart
Setting up each cycle is far more important than it seems. Earlier in this best watch winders guide, we discussed what happens when you overwind your watch, and how it can potentially cause long-term damages.
Now, how do you actually use it? You have to determine which way your watch needs to be wound. Most watch winders are going to come with unidirectional adjustments, so that won't be a problem (though do be sure to check out your preferred winder; it's never good to assume).
Ensure that your crown or winding mechanism access is properly situated. You want to set it in place, which is fairly easy to do and explanatory based on your preferred winder, and then close your case. Turn it on, and watch it go. If you're standing there, waiting for something to go wrong, it's totally normal on your first use. Some watch winders may feature pre-programmed rotation phases o multiple settings that you can access and avoid all the math before putting your watch inside.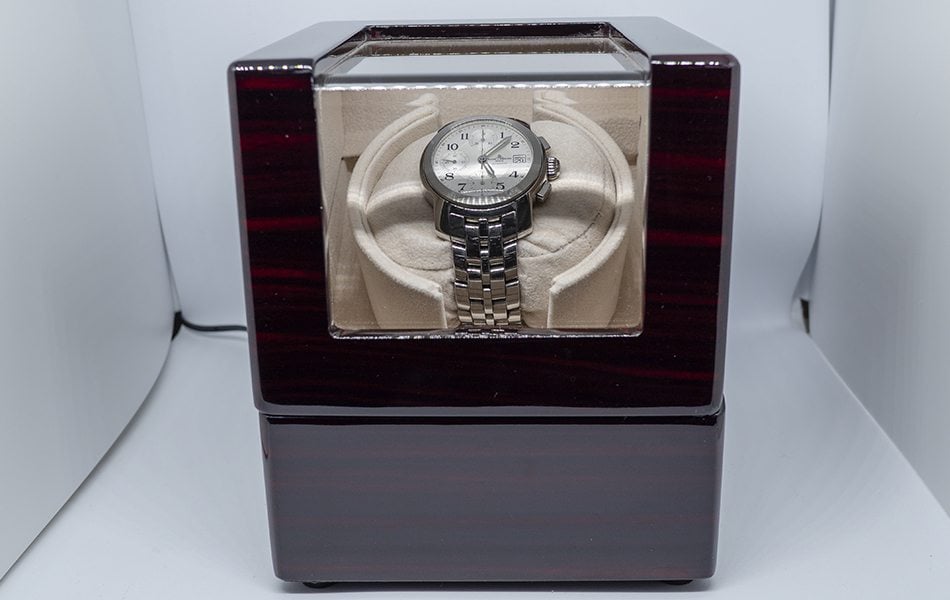 Watch Winder FAQ
Q: What is a watch winder?
A: When you wear automatic, self-winding watches, you don't need to worry. Your wrist motions create energy that fuels the battery inside of the watch to keep everything spinning, which keeps up the "self-winding" aspect.
Your watch winder is an automatic device to keep your watches wound-up when they're not in use. If you have more than one brilliant watch (and you really should), you may notice from time to time, when you go to pull out the designated special occasion watch, that it stops moving. You have to keep everything spinning to support your watches.
You can manually wind them up yourself, but when they've been sitting there for ages, it can take just as long to get them going again, not to mention the frustration in resetting the time. Placing your additional watches inside a watch winder on your bedside table, closer or elsewhere removes the hassle, keeps your watches safe, and often displays your timepieces under a glass cover.
Q: Do I need a watch winder?
A: You can absolutely wind your watches by yourself, but who has time for that? The sophisticated gentleman is going to have a small army of watches at his disposal, and they'll all require winding again at some point. Do you need a watch winder? We can argue it either way. We do highly recommend finding one of the best watch winders if you own two watches or more. With a large watch collection, you really should invest a quality watch winder.
Q: What is the difference between automatic and mechanical watches?
A: The differences may seem rather small at first, but after we break down the main components of each, you'll be surprised to find out just how different they really are.
For one, mechanical watches also have a subcategory, called automatic mechanical watches. Yeah, the whole thing gets pretty confusing at times, but bear with me. Mechanical watches need to be wound in order to keep operating, while automatic watches do not.
These all have a ratchet sitting somewhere on the inside that locks into place and holds the kinetic energy of the wound movement, mostly. Whether you go automatic, mechanical, or automatic mechanical, they all have the same level of accuracy, so if having a consistent watch is your concern, you have nothing to worry about there.
Automatic mechanical watches come with power reserves, which allow you to keep your watch on for extended periods of time. Some models even allow for up to 72 hours or more, which is plenty of time to switch it out for another watch in your winder and keep a rotating schedule of watches on your wrists.
Q: How long will an automatic watch run when not in use?
A: That all depends on the power reserve feature. It sounds fancy, but in reality, it's just the mainspring and hairspring in the internal components of the watch, and how much tension they're able to safely hold, while it gets dispersed throughout your watch.
That being said, you generally have to trust whatever the sales page or brand states when it comes to your power reserve time. If you get your watch, and it feels like that reserve is longer or shorter, put it in your winder, and time it to figure out the longevity of your reserve.
Q: How much winding does your automatic watch need?
A: Keep in mind that your watch winder operates with X amount of turns per hour/day, so it's slowly dispersing energy to the watch's automatic movement, while it simultaneously runs and loses some of that power. We've done the best we possibly could to lock down a certain range to live by.
First, you have to start with your watch and its requirements. If it says it's supposed to be wound 40-60 times per day, then that's talking about manually winding the thing. You may notice that some watches don't come with a manual wind facility, even though it's an automatic watch. That's because these have been designed to be used with either specific tools, or even watch winders instead of hand-wound movement.
You can cause stress to the hairspring or mainspring (more on this in the next section) by doing it yourself. When it says it needs 40-60 winds per day (or however long the power reserve cycle has been set to), that means taking it slow, and usually going for 180 degree turns when possible.
Q: Can an automatic watch be overwound?
A: In short, yes, it's possible. Let's break down the anatomy of your automatic watch and dive into it. There's a power reserve, which is basically the way that your watch stores kinetic energy, or power, through a hairspring. When you wind up your watch, energy is transferred into the spring by winding it, where it slowly uncoils, making the watch tick.
Sounds pretty simple, but think of the fact that you're winding up a little piece of sturdy metal inside of your watch. Your watch is small, and the moving parts inside are even smaller. That means you're toying with the pressure of each component (mostly the hairspring) when you wind it. When you think of it that way, it adds a whole new element to how you feel when you wind your watch.
Overwinding is possible, which is why watch winders are set to precise movements per hour or day, so your watch stays in prime form even when it hasn't been used in a little while. When you hand-wind your watch, you're running the risk of applying too much pressure and damaging the hairspring. Spoiler alert: that hairspring is the most crucial part of your watch, and depending on the brand you go with, it could be the most expensive to repair or replace.
Earlier in the guide, we discussed the necessary math to set up your watch winder. This is the part where we lay it down on the line: it's super important to pay attention to properly winding it. You're in control of the settings, and overwinding your watch to the point of damage while using a watch winder is a rookie mistake that you can't afford to make.
Q: Are watch winders noisy?
A: There are a few factors that go into this, but in general, they can produce very small outbursts of sound, without being disrupting to your daily life. Your watch winder quality is going to play into how loud it gets, but it's also about how heavy your watches are.
Most watch winders don't display the usual weight they can hold, because one way or another, they're going to wind up your watch. When it goes over a certain weight, especially watches with sturdy steel bracelets, there's going to be a light, pitter-patter-sounding knocking noise.
These sounds occur from the mechanical movement inside the winder. These are very fine-tuned pieces of equipment, so they're designed to hold a specific weight range before they start knocking around. It's best to leave your winder in the walk-in and keep the door closed, or leave it in the guest room while it's tending to your watch's movement.
If it's very, very loud and sounds like someone's knocking on the door, it's what the watch collector community calls "wobbly winder disease," which can cause you to get it checked out, YouTube how to fix it yourself, or consider getting a new one. Before these issues occur, use our guide to properly maintain and clean your watch winder, and you shouldn't run into many problems along the way.
Q: Do watch winders work differently with internationally-purchased watches?
A: There's sort of a universal code to how watches are made, and it usually consists of very similar or adaptable styles that most countries and independent watchmakers live by. You have to remember, watches are far older than America, so the rest of the world had already figured out a way to iron out all the details of what to do, how to build them, and make them accessible to the global community without restricting access based on geographic location.
Sources:
Automatic Watch - Wikipedia
How Does A Self-Winding Watch Work? - HowStuffWorks
How To Wind An Automatic Watch - WikiHow
Sign Up Now
GET THE VERY BEST OF GEARHUNGRY STRAIGHT TO YOUR INBOX