Best EDC Flashlights in 2022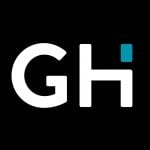 This product guide was written by GearHungry Staff
Last Updated
January 18, 2018
GearHungry Staff
GearHungry Staff posts are a compilation of work by various members of our editorial team. We update old articles regularly to provide you the most current information. You can learn more about our staff
here
.
GearHungry may earn a small commission from affiliate links in this article.
Learn more
There's some things you just can't walk around without. You don't know when a rolling blackout is going to hit, you don't know when a potential mugging or attack could happen. When the unknown is around the corner, you want to be prepared, and one of the best EDC items that every pack should have is a proper flashlight with fantastic capabilities. We've shot down the top ten list of the best EDC flashlights on the market today.
The Best EDC Flashlight
J5 Tactical Pro EDC Flashlight
The best EDC flashlight comes with an attack head—if you're at home, and the lights suddenly go out, but it's not stormy, then you're going to hop up and expect the worst. When you whip out the J5 Tactical, you'll be able to find the potential assailant and defend yourself at the same time. This model includes a strobe feature that disorients any attacker, giving you the upper hand to get in close and destabilize them.
300 Lumens allows you to see two football fields away. If you're out in the yard late at night, and it's a long walk from the end of the drive to the front door, don't let the unknown get the advantage over you. This flashlight has also been hailed as one of the best EDC flashlights to carry with you on a camping trip. It's a durable build, while staying small enough to properly clip on your belt without obstruction.
Streamlight Stylus Pro EDC Flashlight
If you're keeping a pen-style EDC pocket flashlight handy, you'll never be caught off guard. This full aluminum build fits comfortably in your pocket, but don't worry—sitting on it isn't going to break it. The size allows it to blend in with a couple of pens in your dress shirt pocket, leaving others in the dark about what it really is. Just don't loan that pen to your colleague in the office.
The non-slip rubber grip means that you won't drop it just because of its dainty size. Streamlight Stylus Pro's been impact-tested and provides you with a long-range of light. If you're just getting into the EDC field, and you don't know what works for you yet, this is the perfect introductory product. For the lowest price of any flashlight on our list, you get immense power, and ultimate concealment. This flashlight also makes a great gift for EDC fanatic.
Streamlight ProTac EDC Flashlight
Much like it's younger brother, the Streamlight Stylus Pro, you get that compact size and super durable build, all while keeping 250 lumens of power. One of the best benefits to a pen-style EDC flashlight is the portability. The point of EDC is to ensure a small carrying capacity, so you're not the guy with a tinfoil hat and a backpack full of God-knows-what.
You get a strobe mode, which usually escapes small LED flashlight models. With maximum handling, thanks to the rubber grip, and the ability to use this lightweight EDC flashlight in a pinch, users of every degree will get something out of the ProTac. If you're used to carrying beefier flashlights around, you'll be surprised at the power behind the ProTac. It rivals bigger models, all in a smaller size (and a lower cost). Make sure you also check our list of the best penlights for more great products like this. 
Streamlight MicroStream EDC Flashlight
Don't let the minimalist design fool you—it's what's under the hood that counts. Anodized aluminum for the chassis means that you won't have to worry about accidentally sitting on this flashlight in the movie theater, and exiting to find broken parts in your pocket. Streamlight MicroStream's tough as nails.
You get the necessities, like a pocket clip, and the promise of 30,000 hours of battery life. This entire model is waterproof, and the lens is next to indestructible. Even if you were stuck in a hairy situation, the assailant isn't going to smash the lens, no matter what. The price point is the perfect introductory way to understand just how powerful these EDC flashlights are, without hurting your wallet. You only get 28 lumens, but it's enough to get the job done. Our handy guide to the best self defence flashlights features more great products like this.
Olight Keychain EDC Flashlight
Don't let the keychain ring fool you—there's a great deal of power in this little package. You can see up to 120 feet, and Olight Keychain Flashlight comes in a bunch of funky colors. If you're a parent, and you're always worried about your child while they're out and about—especially around Daylight Savings Time, when it's easy to forget that the sun is setting an hour early—you want them to be the safest they can be. This low-cost pocket flashlight is the perfect way to keep them safe, and teach them the power of a proper EDC flashlight.
If you're worried about it breaking, you'll soon be relieved. Their first EDC flashlight is ultradurable and waterproof, so kids can be kids without destroying their new safety item. You get up to 60,000 hours of use, so even when it's been hanging off of their backpack for ages, it'll still work. Make sure you also check our guide to the best led flashlights.
Streamlight 88061 ProTac 1L-1AA Tactical Light
The Streamlight 88061 ProTac 1L-1AA Tactical Light is one of the most popular EDC flashlights on the market. With over 8,500 five-star reviews on Amazon, we can say confidently that you'll be happy with your purchase. This compact tactical flashlight is powered by either a lithium or alkaline battery, so you can use whatever you have to hand. On the highest setting, it puts out 350 lumens, illuminates up to 160 meters, and can run for 1.5 hours. Alternatively, use it on the lowest mode and get 40 lumens, 53 meters of illumination, and a run-time of 14 hours. This versatility makes it the perfect EDC flashlight to use in the field. 
It has a strong pocket clip for easy flexible attachment and weighs just 2.5 ounces, making it an almost unnoticeable addition to your gear. Plus, it's made from durable anodized aluminum, so it can double up as a last-resort weapon. If you're looking for a compact and capable EDC flashlight, we think this is one of the best. And there are thousands of satisfied customers that agree with us. 
Sign Up Now
GET THE VERY BEST OF GEARHUNGRY STRAIGHT TO YOUR INBOX