Best Fishing Vests In 2022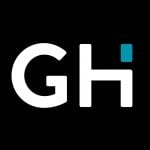 This product guide was written by GearHungry Staff
Last Updated
December 5, 2018
GearHungry Staff
GearHungry Staff posts are a compilation of work by various members of our editorial team. We update old articles regularly to provide you the most current information. You can learn more about our staff
here
.
GearHungry may earn a small commission from affiliate links in this article.
Learn more
It's about more than just looking the part. Your fishing vest gives you access to numerous bait types with a varied number of pockets, maintains your body temperature on those cold mornings, and keeps everything within arm's reach, so you never miss your opportunity when there's a tug on the line. In short, the best fishing vests are your companion when you're out on the boat or parked by the shore. We've not only taken a look at an excellent assortment of fishing vests, but we've tested them, and devised exactly what you need to be on the lookout for. It's time to upgrade your fishing game, and it starts now.
The Best Fishing Vest
Bassdash Strap Fishing Vest
If you love fishing, then you are sure to appreciate this highly adjustable vest from Bassdash Fishing. The beauty of this adjustable and unisex verst is that you can conveniently have access on demand to your tackle and tools at all times. Just imagine how much pleasurable your fishing experience will be without the need to carry a cumbersome tackle box? With 18-pockets in total and a D-ring gear attachment plus a variety of useful accessory loops, this fully adjustable fishing vest is ideal. Whether you prefer to fly fish, head out on a boar or cast from the shore, this durable premium polyester constructed vest delivers a customized fit. With a breathable mesh back, it's also designed to keep your cool even in active heat. In an assortment of colors too, this suspension style fishing vest represents excellent value and choice.
Key Features:
Fully adjustable suspension style system
Lightweight and fast drying material
18 pockets including 14 zippered options
D-ring on back to attach a fishing net
Customized shoulder and waist straps
With a wide range of classic and traditional colors to choose from as well as various sizes and styles, there's a Gihuo Fishing vest to suit everyone. This stylish and highly versatile lightweight jacket is ideal for a wide range of outdoor activities from fishing to hiking, camping to photography. With 16 varying sized pockets, including secure zippered pockets as well as velcro fastening ones, you can handily store all your personal possessions discreetly away for unrestricted access. All the while ensuring that your hands are free to focus on whatever activity you are engaged in.
Made from a lightweight fabric blend that's designed to offer a minimal amount of waterproof protection, it's the ideal vest for those drizzly and damp, early morning starts. With plenty of breathable mesh incorporated into the design, this jacket is well ventilated and will ensure the wearer remains cool and comfortable at all 
Key Features:
Wide range of colors and sizes available
Lightweight fabric with breathable mesh paneling
16 pockets in total including 5 functional varying sized zipper pockets
Perfect for a wide range of outdoor activities
Stylish and practical design
Specification:
Brand

Gihuo

Weight

1 pounds
Anglatech Fly Fishing Backpack Vest
For those of you who love to combine your fishing with a healthy dose of adventure, then this fishing backpack from Anglatech delivers plenty of features you'll appreciate. Designed for the explorers among you who enjoy spending long days on the water, not only does it come with expandable storage but it also includes a water bladder. So now you can stay hydrated all day long without having to take along extra water bottles with you. Constructed from a breathable mesh fabric that allows plenty of airflow, you will stay both cool and dry no matter what the weather. With fully adjustable shoulder and waist straps, it's ideal for all shapes and sizes. The Anglatech vest is made from a heavy duty and hard wearing ripstop nylon. If you want to ensure that your essential fishing gear is always well organized and easily in reach, then grab yourself this comfortable, adjustable and stylish fishing vest today.
Key Features:
Combination vest with 2-liter water bladder
Lots of organized wearable storage
Fully adjustable sizing
Customize shoulder and waist straps
Comfortable and breathable mesh construction
Specification:
Brand

Anglatech

Weight

1.5 pounds
Mesh backing avoids sweat build up and keeps you cool
Two waterproof pockets protect electronics if you take an unexpected dip
Low quality zipper closure, primarily made of plastic
Range of motion is heavily impacted if all pockets are used
From hunting to fishing, camping to kayaking, the Lixada Fly Fishing Vest is a versatile and functional choice. The highly practical design features a series of secure pockets, ideal for storing all your valuables while ensuring your hands are kept free. There are fully adjustable buckle straps at the shoulders and waist so that it can be worn by both men and women. The universal adult size should be suitable to fit just about anyone and a stylish range of colors are available.
Designed with a breathable mesh back panel, it allows air to freely flow through the fabric ensuring the wearer remains cool, dry and comfortable no matter what the weather. Fabricated from a superior, premium ripstop polyester shell, it's highly durable and reliable There's the added convenience of being able to use this Lixada Fishing Vest either with or without replaceable EPE foam, providing the wearer with superior buoyancy plus added security and protection in open water conditions if requried.
Key Features:
Universal adult sized vest
Premium construction delivers superior buoyancy
Wide range of color options available
Highly breathable mesh incorporated in the design
Generous range of pockets for secure storage
Specification:
Brand

Lixada

Model

DFU1780161302653GR

Weight

1.5 pounds
Rothco Uncle Milty Travel Fishing Vest
You mean you didn't have an uncle Milty? Rothco took the most classic fishing vest design, and put their own twist on the aesthetics and function. With the Uncle Milty fishing vest, you'll be able to dip into over a dozen different pockets, and stash your bait, extra hooks, and just about anything else you'll need, including your smartphone. While the polyester material helps to keep you warm, it is very thinly crafted. Veteran fishers will have to be a bit careful not to tear it.
The only other major downside is that it's difficult to clean, primarily because of all the zippers and pockets. Stains are difficult to lift, but odors do wash out fairly easily. Rothco built this with an accurate sizing chart in mind, so what you select is what you get: nothing runs small or too big here. Last but not least, you get a little extra protection from the single fold-over button closure over your zipper, and three solid colors to choose from. This is a perfect gift for fishermen in your life.
Key Features:
Primary polyester construction
Over a dozen pockets for maximum storage
Zipper closure w/ button clasp over mid breast area
Specification:
Brand

Rothco

Model

613902754621

Weight

1.15 pounds
Fits snug to help regulate body temperature
Pocket sizes accommodate most smartphones and bait boxes
Polyester is thin and prone to ripping if you aren't careful
Difficult to wash properly
M MaximumCatch Fly Fishing Vest
When was the last time you had a true fly fishing vest? M MaximumCatch is willing to bet that even if you could recall your old fly fishing vest, their model would beat it tenfold. We're inclined to agree. You get a total of sixteen pockets, and a fully adjustable harness system that can loosen at the shoulders and waist. That helps it retain its breathable design, keeping you cool from dawn until dusk. The only major design flaw is that half of your pockets are located on the interior section of your fly fishing vest, making them partially inaccessible.
You also get a removable foam pad that's in a pocket in the vest. Trust us, you'll know that it's there. It's fairly obvious and ironically uncomfortable, so we recommend removing it to regain mobility. Minor gripes aside, M MaximumCatch created this out of durable materials, making it simple to wash. Since the design is breathable, the entire vest is lightweight, keeping your mobility on-point throughout your fishing trip. Be sure to combine this with a cool fishing shirt from our list.
Key Features:
Extremely lightweight construction keeps you on your feet
Total of 16 pockets
Includes two zip-down fly benches
Specification:
Brand

M MAXIMUMCATCH

Weight

1.4 pounds
Shoulder and waist straps are fully adjustable
Breathable design keeps you cool throughout the day
Half of your pockets are interior, making them difficult to access when in use
Foam padding on the interior is bulky and far from comfortable
If you're sitting on a boat with your rod poking in the water, you might nod off a bit. We've all done it, but on rare occasions it could send you tumbling into the water. With an ONYX on your back, you'll be right as rain. This doubles as a floatation device to keep safety as the top priority, and also includes breast pockets and loops to keep everything close at hand. The downside is, there aren't very many pockets, so you have to plan your space usage wisely.
Sizing is also a bit wild here. For us, and many gents who have tried out an ONYX vest, it's oversized. Even if you follow the sizing information, it runs big. By far, our favorite feature had to be the drop-down tackle box tray, keeping everything accessible when you're in the heat of the catch. ONYX created a great fishing vest here, with a sturdy front zipper and adjustable design, at half the price of many major brand vests. Our handy guide to the best fishing shoes features more great products like this.
Key Features:
Breast pockets and loops for easy access
Durable zipper closure w/ pull-on loop
High weight capacity
Specification:
Brand

ONYX

Model

Kayak Fishing Life Jacket
Dual use as a flotation device
Drop-down tray makes tackle box access a breeze
Too much space on the interior to be comfortable, even for larger men
Very low amount of pockets
Allen Gallatin Ultra Light Fishing Vest
There's nothing wrong with the traditional fly fishing vest look. After all, it's functional, and the perfect item for a minimalist fisherman who's not looking to take the entire bait and tackle shop out on the boat with him. Allen Gallatin's design keeps this totally breathable, but since it's made of a durable nylon construction, the pockets aren't very expandable. If you're trying to stuff items in over capacity, you're going to have one hell of a time zipping that pocket up.
On the subject of zippers, you'll notice rubber caps on each one. These are fairly poor quality and will wear out very soon. With those small grievances in tow, note that the vest is extremely comfortable to wear. Traditional fly fishing vests put a strain on your neck and muscles, but with a padded neck piece and adjustable shoulder straps, the last thing you'll be worried about is comfort, or stiff shoulders after you slide out of your vest. Find more great products like this by checking out our guide to the best sunglasses for fishing.
Key Features:
Classic design keeps this breathable, no matter how you wear it
Triple buckle closure system
Fully adjustable straps
Specification:
Brand

Allen Company

Model

6347

Weight

1 pounds
Extremely affordable; no price increase from size range
Padded neck strap reduces tension and maximized comfort
Limited pocket space, non-expandable nylon build
Rubber zipper coatings wear out very easily
Kylebooker Fly Fishing Vest Pack
The one thing that we never really see fishermen talking about is the strain they're putting on themselves. Kylebooker listened to this, and created a vest with a seriously comfortable pair of shoulder straps. This padding will not only leave you without tension on your shoulders, but it's also completely adjustable to fit your size, no matter what. When it comes to fitting, it slips on like a glove, but it's a different story when you fill the pockets to capacity. You'll have an inhibited range of motion if you're using the full storage capability of this vest.
If you keep it about 75% full, you'll be good to go. Apart from storage, the only other thing we would seriously change about this vest is removing those orange ties on all the zippers. They're fairly poor quality and will tear and degrade in no time. Kylebooker still makes a fantastic vest with ample storage, equipped with durable zippers, and even includes a dual rod loop so you won't be slugging your pole over your shoulder. If you need serious fishing equipment, make sure you check our guide to the best ice fishing shelters.
Key Features:
Includes a rod holder strap
No short supply of pockets
Durable zippers with nylon ripstop setting
Specification:
Brand

Kylebooker

Weight

1.54 pounds
Very affordable and durable, an overall great value
Adjustable shoulder padding reduces tension on your neck
When at full capacity, mobility is greatly impacted
Orange ties on zippers are very flimsy, don't expect them to last long
M MaximumCatch Maxcatch Fly Fishing Vest
M MaximumCatch has been putting out their famous Maxcatch lineup for years, and their standard fly fishing vest caught our attention. This vest comes with a premium design (without the premium price), but doesn't hit every note the way we'd like. We're big fans of the padded shoulder straps, but not exactly thrilled that when you pull on the adjustable straps, it tightens in the shoulders and leaves your lower section just sort of dangling there. If you're using the pockets to store as much as possible, there's another minor flaw.
The center zipper closure can only handle so much stress. When the pockets are full and pulling in two different directions, the zipper starts to slide down on its own. If you aren't bringing the entire tackle shop with you, then you should be good to go. You'll be able to enjoy the Maxcatch's eyelet line feed, and stave off sweat with the full mesh panel construction in the back. It'll stay breathable and won't eat a hole in your wallet, but it wouldn't be our first pick for an all-day fishing affair. 
Key Features:
Removable foam fly patch
D-ring included for landing net
Cushioned shoulder straps help reduce tension
Specification:
Brand

M MAXIMUMCATCH

Weight

1.6 pounds
Designed to let you feed your line through the eyelets
Breathable mesh back panel keeps sweat away
This vest gets tight at the shoulders when you adjust the straps
Weight from pocket use impairs zipper function
Fishing Vest Buying Guide and FAQs
How We Chose Our Selection of Fishing Vests
Brand - There are some brands who have been in the business longer, and their adjustments over time show in their work. We avoided knock-off brands with shoddy manufacturing standards, and instead, focused on brands and companies that have been traditionally used by professional fishermen for decades. In this space, brand tells you a lot about what you can expect.
Reviews - Dwelling on user reviews will always be a factor that goes into your purchase, no matter how hard you may try to look past them. You get firsthand experiences from users that have nothing to gain other than telling the truth. You can always pick out those few stragglers, but for the most part, user reviews help us determine our shortlist of products before we order them and head to testing.
Design - Design and style are two different things entirely. You're not looking to be suave or stylish here, you want function (and something that doesn't look hideous at the same time). The design dictates function and mobility, which we've addressed with some bulkier fishing vests in the reviews above.
Types of Fishing Vests
Mesh - Mesh is usually used in the construction of back panels and other breathable sections of the vest. There's nothing wrong with a mesh component, but the entire vest can't be made out of mesh, otherwise your pockets would completely fail.
Fabric - Polyester, cotton and a few other choice materials are very common in fishing vest construction. Find a blend that has predominant polyester, as it has a great natural waterproof feature, and doesn't stain or retain odors as easily as cotton.
Fishing Vest FAQs
Q: What is a Fishing Vest?
A: They're that cliche item you always see fishermen in movies wearing. It's not just a style, though: it's all about function, and making the right move at the right time. When you feel a tug on that line, you need to jump to attention and bring your A-game. How can you expect to do that when you're not prepared?
Fishing vests help keep everything you could ever need right on-hand. That means linecutters, bait and tackle, additional hooks, just about anything you can think of that you might need in a pinch while you're out on the boat or sitting by the shore. They also serve another function, which brings us into our next topic.
Q: Can Fishing Vests be Used as Flotation Devices?
A: Only if it's clearly stated. You'll find that most fishing vests are made of simple, thin materials that aren't naturally buoyant. If a fishing vest also doubles as a floatation device, that will be a major selling point, and you'll see it displayed clearly.
Flotation devices are usually foam padding that's interwoven throughout various areas of the fishing vest. Keep in mind that these dual vests won't have as much pocket storage, but will be suitable to use in other events, like kayaking or white water rafting. If you're a bit of a daredevil when it comes to watersports, getting a hybrid vest will be your best bet.
Sign Up Now
GET THE VERY BEST OF GEARHUNGRY STRAIGHT TO YOUR INBOX