Best Bushcraft Knives In 2022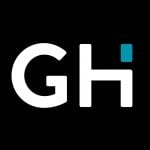 This product guide was written by GearHungry Staff
Last Updated
January 22, 2018
GearHungry Staff
GearHungry Staff posts are a compilation of work by various members of our editorial team. We update old articles regularly to provide you the most current information. You can learn more about our staff
here
.
GearHungry may earn a small commission from affiliate links in this article.
Learn more
In spite of what it might sound like bushcrafting isn't the art of turning shrubbery into sculptures, it's the method by which people survive in the wild. Some of the tools of the bushcrafter include the compass, the firestarter, the tactical flashlight and other things like emergency blankets and a tactical or field watch. Of course maybe the most important item when it comes to effective bushcrafting is the knife. The best bushcraft knife will allow you to harvest wood for fires, cut small branches to build a shelter, carve tent stakes, clean fish and small game and defend yourself if the need arises. It's an all-purpose knife but with a more heavy duty task list than the average Swiss Army Knife. Below we're going to look at the best bushcraft knives on the market today as chosen by our product review team.
The Best Bushcraft Knife
Ka-Bar Becker BK2 Campanion Bushcraft Knife
Ka-Bar is well known for the quality of their knives and their BK2 Campanion bushcraft knife is no exception. The full tang blade is just as comfortable cutting small branches to cover your shelter as it is gutting your catch or skinning a rabbit. You can lean into the task at hand with confidence knowing the full tang, drop point blade won't let you down. If you're heading into the wild for any length of time you're going to want the Ka-Bar Campanion bushcraft knife slung from your belt.
This is the very definition of the bushcraft knife because it performs so many necessary survival tasks with admirable ease. While some would disparage the heft of the knife we found it a very satisfying tool to hold; not too heavy, not too light. The molded handle also allows you to obtain and retain an excellent hold even when you're leaning into your task. This bushcraft knife is, like all great bushcraft knives, a jack of all trades that will form the backbone of your defense against the ravages of nature in a survival situation.
Morakniv Carbon Fixed Blade Bushcraft Knife
The Morakniv Bushcraft Carbon Fixed Blade Knife is a beautiful thing to behold and lives up to its impressive profile by way of its 4.3 inch carbon steel blade, contoured handle and comparatively light weight. The blade here is tough enough to meet the demands of wild and won't back down from its duty to help provide shelter and sustenance regardless of conditions. This is a knife that takes an edge easily and then manages to retain that razor sharp edge through the performance of multiple tasks.
Bushcraft takes a step forward with the Bushcraft Carbon Fixed Blade bushcraft knife. This is a knife that feels great in your hand and makes the performance of typical survival tasks easy so you can concentrate on things like plotting your escape route or finding water. It's a thin blade, good for carving yet it's tough enough to harvest the wood you need to get a fire going and shelter built. The Tungsten DLC anti-corrosive coating protects the high carbon blade from the elements to give you years of faithful service and the over-molded rubber handle ensures you can direct your energy effectively without worrying that your hand will slip. Just a great bushcraft knife.
Fallkniven F1 Bushcraft Knife
The Fallkniven F1 was devised for the Swedish armed forces and it shows. Despite the fact that the blade is not full tang it's incredibly tough and will undoubtedly handle just about anything a typical survival situation presents you (if there is a "typical" survival situation). This bushcraft knife is fairly light so it won't wear you out, safe to use, modest in length at 3 ¾ inches and boasts a sure grip thermorun handle. You're going to feel lucky you have this compact beast with you when the weather closes in and you're miles from camp.
This bushcraft knife was designed for the Swedish armed forces with survival in mind so it should be no surprise to anyone that it excels in this arena. It's comfortable to hold, can really take a pounding, might struggle a bit with larger branches due to its light weight but will otherwise rise to every occasion in spectacular fashion. That means you don't have to shy away from the heavier tasks because the VG10 steel in the blade can take it and then some. Finally, the thermorun handle is surprisingly comfortable and provides a nice firm grip whether you're bare-handed or wearing gloves.
Condor Walnut Handle Bushlore
The Condor Walnut Handle Bushcraft Knife takes its design cues from the past but don't let that fool you. This is a first class bushcraft knife that incorporates all the characteristics you want in a survival knife. It's ideal for survival-related cutting and chopping tasks with its 1075 carbon steel blade and slightly heavier than average weight of 12 oz. Controlled cuts are easy to execute, just make sure you've got a solid grip.
This is not your average EDC knife. This is a big, aggressive blade that's meant for heavy duty cutting and whittling, heavy duty cleaning of large game and even light wood chopping duties. The spine of the blade can be used to activate your firestarter and will send a generous shower of sparks raining down on your kindling, birch bark or whatever. The belt loop and sheath are both well-made and hold the blade securely while you hike or work around the campsite. All in all the condor Walnut Bushcraft Knife with its 4 ½ inch blade is up to whatever task you need it to perform. And it's available at a very reasonable price.
Benchmade – Bushcrafter 162
Benchmade have come up with a bushcraft knife every outdoorsman is going to want on their belt with the Bushcrafter 162. This is a full-tang blade crafted from S30V stainless steel and at 4 ½ inches it's large enough and tough enough for anything the wild throws your way. Edge retention is excellent and the drop point blade, so favored by survival minded outdoorsmen, is ready for a full day of notching, chopping and whittling as well as gutting, cleaning and skinning. If you want a larger bushcraft knife to optimize your chances of survival it's hard to beat the Bushcrafter 162.
The Benchmade is indeed bench-made in Oregon and intended for use as a high performance tactical, outdoor survival knife. The full tang blade sees to it that this bushcraft knife won't wilt under pressure or separate from the handle like many EDC knives can do when stressed. The G10 handles are extremely tough and the full grain leather sheath is all business, cradling the knife effectively so that, even if you're on the run it won't flop around and cause problems. This is a bushcraft knife engineered to exacting tolerances and crafted from high quality materials that will deliver when called upon. You'll pay a bit more but you'll get a bit more.
Schrade SCHF36 Frontier Fixed Blade
The Schrade Frontier Fixed Blade Knife may be the best looking bushcraft knife on the market today with its 1095 high carbon drop point blade with finger choil and drop dead gorgeous textured TPE handle. The blade is just a hair over 5 inches long making it one of the longer bushcraft blades out there. While that beautifully textured and contoured handle makes it easy to grip and easy to perform every type of task from the most brutish to the most delicate.
This bushcraft knife makes no secret of its intentions to make short work of your survival related tasks. When you do put it to work you realize that all those factors that make it so physically attractive also make is so physically imposing and effective. The full tang drop point blade will pierce, notch, chop, slice and dice until the cows come home while the grip jimping on the textured TPE handle ensures that your hand stays in place and the blade is always properly aligned to address whatever material needs attention. The Frontier is a fairly heavy knife but you'd expect nothing less from a 10 ½ inch full tang bushcraft knife. Frankly, if it were lighter it wouldn't do as good a job. Comes with heavy duty black nylon sheath, sharpening stone and ferro rod to up your survival odds.
The 2nd Morakniv entry on our list is the Craftline Pro S Fixed Blade Utility Knife. It looks like something that belongs in your kitchen but really comes to life when you need it in the wild. The Craftline bushcraft knife has a 3 ⅝ inch blade crafted from high grade stainless steel and an overall length of 8 ¼ inches which puts it firmly in the mid-sized category of bushcraft knives. The TPE rubber handle which is responsible for giving the knife a more domestic air is actually incredibly comfortable and allow you to hold your grip even while leaning into more labor intensive tasks like splitting wood.
Hunters, fisherman, backpackers and mountain rescuers are all going to appreciate the degree of effectiveness the Craftline bushcraft knife provides whether you're building traps or notching poles for your emergency shelter. The robust finger guard keeps you safe from the razor sharp 12c27 Sandvik stainless steel blade and it comes with a hard plastic combination sheath for effective storage and transport. Toss in an incredibly low price point and this may be the one bushcraft knife you can't afford not to have.
Schrade SCHF9 Extreme Survival
The Schrade Extreme Survival Knife lives up to its name with a 6 ⅜ inch 1095 high carbon stainless steel blade and a beautiful ring-textured contoured handle that arcs ever so slightly forward so you can maximize the force you bring to bear on the task. The drop point blade is full tang and can easily handle tasks you wouldn't normally assign to a knife like splitting logs. It's a beast of a bushcraft knife and one that can take down a branch or a wolf, should you have the bad luck to encounter one.
This is the biggest bushcraft knife blade on our list and one of the biggest you'll find period. It is meant for heavy duty tasks though it's so well balanced and engineered it can also handle finesse jobs. Speaking of "handle", the handle here is another Schrade winner that looks way too attractive to be of much use but which actually kicks butt in both the grip and comfort departments. There's a nylon sheath that attaches to your belt but realistically, at more than a foot in length, this may be too much knife to be comfortably toting on your belt. However you carry it though it's here to serve your survival needs be they be hacking your way through unforgiving underbrush or scaling your catch.
How could you have a discussion about outdoor knives without including an entry from Buck? The Selkirk Fixed Blade Survival knife features a 4 ⅝ inch drop point 420 high carbon stainless steel blade and weighs in at a relatively stealthy 7.6 oz. It's a great looking knife but it's no gentleman. This bushcraft knife gets after wood, underbrush, game and anything else you need to process to advance your odds of survival. It boasts a contoured Micarta handle, full tang blade and steel bolster that can double as a hammer if needed.
The Selkirk is a high quality bushcraft knife that will take on all your cutting, chopping, cleaning and self-defense tasks with alacrity. There's a firestarter built into the handle to get your camp fire going and enough blade to hack through even decent sized branches to keep it going. The gentle arc to the handle and blade allow you to project maximum force upon the task at hand and when you're done stow it away in the sturdy nylon sheath. A bushcraft knife worthy of the name Buck and a remarkable deal at under 50 bucks.
Morakniv Companion Fixed Blade Outdoor Knife
If you spend any time out in the wilderness, you need a knife like the Morakniv Companion. With over 8,000 reviews (and almost all of them positive), this is one of the best bushcraft knives on the market. It's also one of the cheapest high-quality knives around, which makes it a huge hit with consumers. The main attraction is the ultra-sharp 4.1-inch hardened Sandvik 12C27 stainless steel blade, designed for food preparation, cutting tinder, and general carving. It might only be small but it's hugely effective. Plus, the quality of the material makes it super resistant to corrosion and rust. 
Another big plus is the performance grip. Made from plastic, it provides a huge amount of friction, meaning it's not going to slip out of your hand, even if it's pouring down with rain. The sheath is made from the same tough material and even covers the handle, keeping the knife 100% protected.
Bushcraft Knife Buyers Guide and FAQ
Bushcraft itself is a relatively new term to most people even though the basic concepts of bushcraft have been around seemingly forever. Of all the factors that go into effective bushcraft probably none is more important than the knife you choose. Here are some common questions surrounding the choice of a good bushcraft knife.
Q: How To Choose A Bushcraft Knife?
A: Here are the main considerations that go into choosing a bushcraft knife.
The blade - You don't want some wallflower of a blade when it comes to bushcraft knives. You'll want something at least 3 ½ inches long crafted from durable high carbon steel so it will retain its edge as long as possible. Some will say that if you're going to chop wood you should bring along a machete or tomahawk. But since we can't choose when an emergency situation will arise it's best if your bushcraft knife is ready to answer the call. The blade on your bushcraft knife should ideally have a drop point that's good for piercing and either a Scandinavian, Flat, Chisel or Convex grind. Also, it's essential that the blade be full tang so you can lean into it as aggressively as you have to without worrying about it separating from the handle.
Type of Steel - Most bushcraft knives have stainless steel blades of one sort or another. High carbon steel is commonly used because it's durable and holds a razor sharp edge for a long time. But it's also prone to corrosion, so if you're going to purchase a bushcraft knife with a high carbon blade it should be coated or otherwise treated in some fashion to make it more corrosion resistant.
The handle - If you can't get a good solid grip in any conditions your bushcraft knife isn't going to be a lot of good to you. So the handle material is very important. G10 glass filled nylon is a popular choice because it's durable and can be textured to give you a nice firm grip. TPE is another excellent handle material for a bushcraft knife. It's a composite of various polymers that can effectively mimic the characteristics of rubber. Which makes for the all-important solid grip when you're chopping with your bushcraft knife. Some knives use walnut or other natural woods, though we wouldn't recommend those for your bushcraft knife if you don't have previous experience with them.
Serrated edge - Some blades will come with serrations down the spine intended to aid in the harvesting of wood materials in particular. While there are purists who will scoff at the presence of serrations if you believe they could help save your skin someday who cares what purists think.
Q: How To Use A Bushcraft Knife?
A: Bushcraft knives are used to build shelter, start and maintain fires, collect water (think carving through ice on a frozen stream), make secondary tools like batons or spears for catching fish, prepare food and for self-defense and rescue. But since the blade on a bushcraft knife is typically big and sharp you have to know how to wield it or your savior could wind up being your enemy. In order to wield your bushcraft knife safely then make sure you:
Maintain a proper distance between yourself and others when wielding your bushcraft knife.
Ensure that all your carving, cutting or hacking motions move away from your body.
Maintain your blade assiduously to prevent corrosion from taking hold and also to retain an effective cutting edge. As they say a dull knife is a dangerous knife.
Q: What Makes A Bushcraft Knife?
A: A bushcraft knife can loosely be defined as one that is at least 3 ½ inches long, is full tang, can be held firmly in any conditions and can cut effectively with the entire length of the blade.
Conclusion
Bushcraft knives are an essential component to any outdoor adventurer's basic kit along with a good compass and a tactical flashlight. In an emergency situation a bushcraft knife can literally be the difference between life and death. So it's crucial that you have one that won't shrink from difficult tasks that may be required to ensure your survival.
We hope you found the above information and reviews on the best bushcraft knives helpful and that it enables you to make an informed decision when it comes time to select the right bushcraft knife for your next adventure. Don't forget to stop back regularly for more insightful product reviews from the experts at Gearhungry.com.
Sign Up Now
GET THE VERY BEST OF GEARHUNGRY STRAIGHT TO YOUR INBOX