Best Tactical Shirts In 2022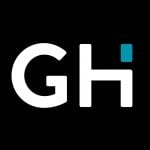 This product guide was written by GearHungry Staff
Last Updated
February 22, 2019
GearHungry Staff
GearHungry Staff posts are a compilation of work by various members of our editorial team. We update old articles regularly to provide you the most current information. You can learn more about our staff
here
.
GearHungry may earn a small commission from affiliate links in this article.
Learn more
Looking for a high performing shirt that can sustain all kinds of mission impossibles? Well, you have certainly come to the right place as the best tactical shirt is just a catch away. No doubt, you may think fashion and style have been dominantly tailored to suit a certain niche, however, you would be surprised to find that no matter your profession, lifestyle, hobby or activity, there is always something suitable for you.
The importance of having the right gear or clothes to suit your profession or lifestyle cannot be downplayed; you deserve to be comfortable and on top of your game while doing what you do best. While there may be an array of different tactical shirts, there are some shirts that just stand out and tick all the boxes of all the things a befitting tactical shirt should have. Continue reading to find out the best tactical shirts in the market today.
The Best Tactical Shirt
Refire Gear Military Combat Long Sleeve Tactical Shirt
Next on the list is the Military Tactical Combat Long Sleeve Shirt, a versatile combat shirt that is one of the most comfortable tactical wears to be found. Whether you are planning a hiking, rock climbing, or army training adventure, or maybe something a bit more fun and team inclusive like paintballing, this is the shirt for you. What makes this shirt so versatile is that it can also be worn casually as its elastic cotton body offers the perfectly smooth, breathable and adequate composition for all your favorite outdoor activities and sports.
The polyester sleeves and shoulders offer the durability needed to avoid rips and tears that your outdoor adventures might instigate. The long sleeves offer elbow patches that are your shield and protection in case of harmful contact or a possible fall. The shirt also offers handy arm pockets for easy storage of your wallet, flashlight or any other tactical gear you may need. Whether it is winter, fall or spring you will still be able to use this military tactical combat long sleeve shirt due to how light and breathable the fabric is, its adjustable sleeves and soft feel.
Key Features:
Pull on closure
65% polyester +35% cotton, every shirt gets one USA flag patch for free
Raglan cut sleeves for improved range of motion; abrasion resistant forearms, anti-static and soft texture.
Long sleeve with hook and loop adjustable cuffs.
Specification:
Brand

ReFire Gear

Weight

1.1 pounds
Condor Outdoor Trident Battle Combat Tactical Shirt
This next trendy, round-necked piece is a stunner if you are looking for a simple yet fashionable short sleeve tactical shirt.  It's designed to allow for increased ventilation, with short sleeves that are great for enhanced movement and flexibility. Very well designed and detailed body fitting, the Trident Battle Tactical Combat Shirt comes with loops on each side and a sleeve pocket which also offers a hook and loop so it can be opened and closed with ease. This high-quality fabric is very breathable and soft, which means it lacks that stiff tough feel you would naturally expect from a tactical shirt. Additionally, you can expect to sweat less no matter how long your activity as it offers a very reliable moisture wicking feature. This also means that you will not have to worry about getting unnecessarily drenched, and even when you do sweat, its antimicrobial will prevent any unpleasant smells and keep you feeling and smelling fresh. Make sure you also check our guide to the best fishing shirts.
Key Features:
100% polyester
Anti-static, Anti-microbial
Moisture-wicking fabric
Sleeve pocket with hook and loop closure
CQR Performance Combat Tactical Shirt
The CQR Performance Combat Military Shirt was greatly influenced by how traditional military uniforms were designed back in the day. It was then redesigned suitably for our modern day to day tactical use – you can be sure that it is quite a design to look at as it is very functional but still very fashionable and comfortable. It fits perfectly on the body, while still allowing for 2-way ventilation provided at the front chest area and also offers a zip that can easily be zipped down to the chest area for added comfortability.
This tactical military shirt also offers a 40% polyester composition that is very breathable and allows for moisture wicking; this will reduce the amount of sweat you would normally feel after a few activities have kicked in. What's more, this men's performance military top is also very durable even in extreme environments and harsh conditions; its non-tear coat allows for stretchy movements, and extremely mobile sports or activities without fear of tear or damage and best of all, it is dust, water, and oil resistant.
Key Features:
Mock neck with quarter zip
Coated ripstop fabric
Moisture-wicking and 2-way ventilation
Military specification standard design
Specification:
Brand

CQR

Weight

3.2 ounces
It is very important to wear the right gear to work or outdoor activity, however, it is equally important to feel comfortable and at ease, while moving around. If you are looking for high quality, comfortable and professional looking tactical shirt, the TACVASEN Breathable Quick Dry UV Protection Solid Long Sleeve Shirt should be your top pick. Whether you are out in the field, mountain areas, or even a desert, this shirt has been designed to be very light and breathable, so you don't feel like you are being tortured by your own clothes. With the well thought out construction, you are guaranteed all the necessary requirements of a comfortable and practical tactical shirt.
What's more, its tough, nylon ripstop ensures that you feel extra comfortable but still look very professional whilst on the move. The fabric is very light, so it allows enough airflow that easily dries out excess moisture. And if your work, hobby or leisure activity involves water or a lot of sweating, be assured that you will quickly and easily dry off in no time.
This breathable quick dry UV protection shirt also solves the issue of always having to iron or re-stretch your tactical wear, furthermore, the qualities are simply endless; it does not fade over time, it is wrinkle free and still retains its anti-shrinkage composition after being washed. All these features make this shirt perfect for your on the go movements; so you don't have to constantly worry about the fit. And depending on your preference or weather conditions, you can easily adjust your sleeves with the zipper included to convert it to a short sleeve. This shirt also includes zippered chest pockets so you can easily slip in any device or gear you would need while you're out camping, fishing, hiking or even army training.
Overall, it's fair to say that the ripstop qualities of this shirt will have you with an amazing, soft on the skin, top-quality piece of tactical clothing for as long as you wish to wear it. Our handy guide to the best men's flannel shirts features more great products like this.
Key Features:
Convertible zipper sleeve shirt
Breathable moisture wicking shirt
Abrasion and stain resistance, UV protection
Great for Hiking, Climbing, Fishing, shooting, cycling, Army training and SWAT.
Whether you are into range shooting, hiking, or your training as a marine, this next tactical shirt is sure to suit and satisfy all your tactical gear needs. Its appearance is very professional so It can be worn by both marines or army officials, making it the best addition to your tactical gear. If you are very particular about camo tactical shirts that are casual and comfortable, you can certainly count on this one. With its 50% cotton composition, you can be assured of that soft breathable feel with no risk of textile allergy while you are out training or taking a hike. The fabric is also stretchy at the chest area with a zip running through so you can adjust the size to your taste. It also allows for extreme motion and fast movements so you should not feel restrained while carrying out your activities.  Now you can unzip, unwind and relax before getting back to work.
The Tru Spec Combat Shirt is also 50% nylon giving a 100% ripstop assurance. You can be convinced that you would easily pick and wear this shirt on the go seeing that it does not wrinkle or shrink after it has been washed. Rest assured that this shirt will stand and withstand the test of times because of its extra durability and potency to survive harsh conditions and abrasions.
Key Features:
Color retention
Shrink resistant
Cordura brand Nylon Cotton fabric
50% Nylon 50% cotton
Specification:
Brand

Tru-Spec

Model

6930-P

Weight

1 pounds
5.11 Tactical Rapid Assault Long Sleeve Shirt
Regardless of what sports or adventure activities you love to partake in, you should look great doing what you love. This means you also need a premium quality combat shirt that is designed with a lot of thought. The  5.11 Tactical Rapid Assault Long Sleeve Shirt is one such shirt that was constructed with consultation from law enforcement officers and military personnel to bring great quality, perfect fit, efficient utility, and credible durability.
Made with the combination of polyester and cotton, you are guaranteed long-lasting quality; it wicks off moisture quickly,  reduces the effects of perspiration and also dries off relatively quickly after being washed. After washing, you will not have to worry about ironing due to its wrinkle-free feature. What's more, its anti-fade feature offers an original rich color for longer. As cotton is the best natural fabric for your skin, the middle is composed of pure cotton to avoid irritation on your skin, while still being super comfortable and durable. 5.11 also decided to throw in some spandex which is a very light yet strong and long-lasting material that allows the shirt to easily stretch; be it for motion or quick movement, your activities can be carried out with efficient ease.  
The smart inclusion of saddles on the shoulder provides high degree hand motion ability for any task you would need to carry out. There is also a generous provision of large pockets at the base of each of the sleeves for easy storage of your wallet, phone or any other needful accessory or gear. The sleeves are made up of a combination of tough polyester and cotton resulting in a finely articulated elbow arch while ensuring an abrasion-free ripstop experience. The high neck collar can be worn up straight or bent down depending on the weather, your preference, and comfortability. Find more great products like this by checking out our guide to the best Hawaiian shirts.
Key Features:
Made of cotton, polyester, and spandex
Lightweight and Durable
Side mesh to improve airflow
Premium stretch Torso permissible and easy movements
Specification:
Brand

5.11

Model

5-72185

Weight

1 pounds
The next on our list is the Propper Men's Short Sleeve Tactical Shirt, which has been tailored to give you that classy but simple professional look you need to confidently kickstart your day. Its double chest pocket design with button flaps is the perfect design for use as a uniform, for training, or any desirable activity. It's a long sleeve shirt that allows for more arm action and limitless movements. You can move with confidence knowing that your tactical shirt will not rise higher than you would want when your arms are lifted or when performing high motions. The sleeve shortening feature provides the ventilation you crave for during the summer when it gets ridiculously hot or just hotter than you would fancy.
This tactical shirt is also formidably designed to be wrinkle-free and does not shrink or wrinkle up to an unrecognizable form after washing; it certainly maintains the poise and original color it came in. Fading is also not a problem after washing, so feel free to pop it into the washing machine with your clothes without worrying about stains.
Key Features:
65% polyester and 35% cotton
Ripstop with chest pen pocket
Two chest pockets with button flaps
Fade, shrink and wrinkle resistant
Specification:
Brand

Propper

Weight

1.9 pounds
The Condor Tactical Combat Shirt has been uniquely designed to suit all your outdoor needs. Its long-sleeved raglan cut design has been purposefully created for wide arm movements and intensified ranges of motion. The design does not constrict any necessary movements giving a freer, easier, and finessed scale of movement. There are mesh panels spanning across the underarms, allowing for more air flow and ventilation, so you are less likely to sweat profusely in this jet green body fitting combat shirt. The increased breathability and moisture wicking properties of this shirt will leave you feeling cooler at your underarms and chest area providing increased comfortability and expedient hydration on the areas of your body that are most likely to sweat.
The collar is also mesh lined to avoid wear and tear from constant use or possible abrasions and has a zipper lined down to the torso area provided for optional and necessary adjustments like folding the collar down and just sitting back, relaxing and enjoying a less enclosed feeling. The forearms are equally designed to handle rough conditions such as coalitions or scratches and falls; no matter how many times this shirt scrapes on a rough surface it will be able to withstand wearing out or constant tear. As lightweight as some of the fabric may feel, it is less likely to spark up when in contact with a static material; its clean sturdy form is maintained giving you all the comfortability you need.
The Condor tactical combat shirt also offers microbial properties, and though we may not like to talk about it, sometimes you don't need to sweat so much before noticing you smell a bit. Different, however, this shirt conveniently prevents odor with its microbial function keeping you smelling fresh, masculine and just right.
The sleeves also offer effective hook and loop cuffs that help you adjust the sleeves to the level you would want them; in cases where it is a bit hotter than usual you can easily pull up the sleeves to the level of your own convenience. On the flip side, if it's a bit more chilly, you can pull the sleeves down and enjoy a warm and breathable shirty experience.  Included are two functional bicep pockets where you can easily store light gear or any size appropriate accessories. Regardless of where you go, or when you are needed, you should definitely pull up in this fully functional and durable combat shirt to up your performance to its optimum. Don't forget to also check our guide to the best v-neck t-shirts.
Key Features:
Raglan cut sleeves for improved motion
Abrasion-resistant forearms
Anti-static and anti-microbial
Hook and loop adjusted cuffs
Specification:
Brand

Condor Combat

Model

101065

Weight

2 pounds
This next tactical military combat shirt is yet another great breathable combat shirt that is lightweight and durable, offering a comfortable feel and superior moisture-wicking advantage. The MAGCOMSEN Tactical Military Combat Slim-Fit Camo Shirt offers a polyester and cotton fabric combination to ensure that you feel comfortable on the go, wherever you go. In any case that you sweat more than usual because of the activity or duty being performed, the moisture wicking properties put you at an advantage of drying off quickly and cooling off swiftly. The sleeves are designed with arm and zipper pockets for increased functionality; you are not just wearing a shirt, you can easily carry size your I.D or phone and any other size appropriate materials without looking strange because of the excess bulge a regular shirt would give.
The MAGCOMSEN Tactical Military Combat Slim-Fit Camo Shirt has also been designed to fit your form while still allowing and enabling you to perform various functions; it is very maneuverable and does not restrict you from making any desired movements required. The inclusion of polyester in the making of the shirt ensures you will have a wrinkle-free combat shirt even after washing. Additionally, it is not likely to shrink after coming out of the washer, so you can be rest assured that the color will not seep out into other clothes and its original color will be retained even after several washes.
The forearms are reinforced with material that does not allow wear or tears no matter how rough the training, sport or activity is; it is built to withstand abrasions increasing the longevity and quality of the shirt. It also comes with hook and loop cuffs so the sleeves can easily be adjusted to the desired length; a shorter length would mean you can enjoy more ventilation or probably you just prefer working with your sleeves up. However, for the more chilly and harsh condition, it is more advisable to adjust them to their full length to enjoy a suitable, protective and comfortable experience.
Key Features:
Polyester and cotton fabric with hook and loop adjusted cuffs
Lightweight and breathable
Sleeves have arm pockets and zipper pockets
Abrasion-resistant forearms
Specification:
Brand

MAGCOMSEN

Model

MCS-33
Tactical Shirt Buying Guide
Whether you are working or on duty or would probably like to undertake some leisure activities such as hiking, mountain climbing, fishing, range shooting and other outdoor activities, the tactical shirt you need has to be top notch quality clothing to enable your effortless and peaked execution of duties and activities. A good tactical shirt should not slow your performance but enhance it while giving you the confidence to effectively carry out the task at hand. There are some major things to put into consideration before choosing a suitable tactical shirt.
How We Chose Our Selection Of Tactical Shirts:
There are a few things we concentrated on to bring you the best tactical shirts you could get your hands which are clearly stated below:
The Brand: Our selection of Tactical shirts are from top Brands that have spent years designing and developing tactical gear and clothing. They have not only depended on style and detailed tailoring but have researched and consulted with military and navy personnel to truly understand what a quality, the durable tactical shirt should look and feel like. They have seen various samples of both new and age-old army and navy uniform to help design a maximum utility and functional tactical combat shirt.
The Price: There is a good range of quality tactical shirts to choose from as the prices start from as low as $20 depending on the brand and the color you choose. You can easily compare the prices and choose the one more suitable for you.
Review: We chose from brands that had the most positive and viable feedback in that most customers who used the shirts were very satisfied with the make, quality, and utility functions. You can go through the very handy reviews at the bottom of the page to see what other customers have to say about the product.
Features To Look For In Tactical Shirts
When selecting a tactical shirt, you have to consider these major features;
The Material: You want a tactical combat shirt with the right fabric to ensure your shirt is durable, breathable, moisture wicking, non-fade, and abrasion-resistant, as well as offering UV protection and non-shrinkage among other properties. You are practically looking out for polyester, nylon, cotton, and spandex for maximum breathability, elasticity, and comfortability.
Pockets: There should be extra concealable pockets in strategic places where you can easily place your wallets, phones, or other sizeable objects. The pockets should be expandable and easy to access at your convenience.
Cuffs: The tactical shirt should have hook and loop cuffs that will help actively adjust the sleeves for added versatility wherever you go. In case you need to roll up your sleeves for more ventilation or relaxation, this is a necessary inclusion.
Padding: The shirt should also have extra fabric on stress points such as the elbows to reinforce durability and make sure it will not tear or rip in tough conditions. It will also ensure the protection of your skin in the case of harmful contact or falls. The extra padding will help prevent abrasions and will aid added tenacity to allow easy motions and maneuvering.
Sources:
Polyester - Wikipedia
Textile Allergy - Webmd
Spandex - Wikipedia
Sign Up Now
GET THE VERY BEST OF GEARHUNGRY STRAIGHT TO YOUR INBOX