Last updated:
04 Nov 2020
10 Best Tactical Shirts (Review) In 2021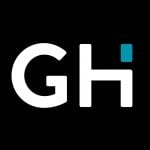 This product guide was written by GearHungry Staff
Published
February 22, 2019
Support us! GearHungry may earn a small commission from affiliate links in this article.
Learn more
Looking for a high performing shirt that can sustain all kinds of mission impossibles? Well, you have certainly come to the right place as the best tactical shirt is just a catch away. No doubt, you may think fashion and style have been dominantly tailored to suit a certain niche, however, you would be surprised to find that no matter your profession, lifestyle, hobby or activity, there is always something suitable for you.
The importance of having the right gear or clothes to suit your profession or lifestyle cannot be downplayed; you deserve to be comfortable and on top of your game while doing what you do best. While there may be an array of different tactical shirts, there are some shirts that just stand out and tick all the boxes of all the things a befitting tactical shirt should have. Continue reading to find out the best tactical shirts in the market today.
The Best Tactical Shirt
Tactical Shirt Buying Guide
Whether you are working or on duty or would probably like to undertake some leisure activities such as hiking, mountain climbing, fishing, range shooting and other outdoor activities, the tactical shirt you need has to be top notch quality clothing to enable your effortless and peaked execution of duties and activities. A good tactical shirt should not slow your performance but enhance it while giving you the confidence to effectively carry out the task at hand. There are some major things to put into consideration before choosing a suitable tactical shirt.

How We Chose Our Selection Of Tactical Shirts:
There are a few things we concentrated on to bring you the best tactical shirts you could get your hands which are clearly stated below:
The Brand: Our selection of Tactical shirts are from top Brands that have spent years designing and developing tactical gear and clothing. They have not only depended on style and detailed tailoring but have researched and consulted with military and navy personnel to truly understand what a quality, the durable tactical shirt should look and feel like. They have seen various samples of both new and age-old army and navy uniform to help design a maximum utility and functional tactical combat shirt.
The Price: There is a good range of quality tactical shirts to choose from as the prices start from as low as $20 depending on the brand and the color you choose. You can easily compare the prices and choose the one more suitable for you.
Review: We chose from brands that had the most positive and viable feedback in that most customers who used the shirts were very satisfied with the make, quality, and utility functions. You can go through the very handy reviews at the bottom of the page to see what other customers have to say about the product.
Features To Look For In Tactical Shirts
When selecting a tactical shirt, you have to consider these major features;
The Material: You want a tactical combat shirt with the right fabric to ensure your shirt is durable, breathable, moisture wicking, non-fade, and abrasion-resistant, as well as offering UV protection and non-shrinkage among other properties. You are practically looking out for polyester, nylon, cotton, and spandex for maximum breathability, elasticity, and comfortability.
Pockets: There should be extra concealable pockets in strategic places where you can easily place your wallets, phones, or other sizeable objects. The pockets should be expandable and easy to access at your convenience.

Cuffs: The tactical shirt should have hook and loop cuffs that will help actively adjust the sleeves for added versatility wherever you go. In case you need to roll up your sleeves for more ventilation or relaxation, this is a necessary inclusion.
Padding: The shirt should also have extra fabric on stress points such as the elbows to reinforce durability and make sure it will not tear or rip in tough conditions. It will also ensure the protection of your skin in the case of harmful contact or falls. The extra padding will help prevent abrasions and will aid added tenacity to allow easy motions and maneuvering.
Sources:
Polyester - Wikipedia
Textile Allergy - Webmd
Spandex - Wikipedia