Best Gun Belts in 2022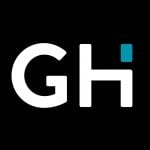 This product guide was written by GearHungry Staff
Last Updated
June 21, 2018
GearHungry Staff
GearHungry Staff posts are a compilation of work by various members of our editorial team. We update old articles regularly to provide you the most current information. You can learn more about our staff
here
.
GearHungry may earn a small commission from affiliate links in this article.
Learn more
Take one look at any headline in today's world, and tell us that it doesn't concern you. Owning a gun belt is your clear-cut way to protecting yourself and your family in hostile situations that seemingly emerge out of the woodwork. We'll lay out the top five belts, while also discussing laws regarding safe concealed carry, and what to do if you're stopped by a police officer while possessing a concealed sidearm.
The Best Gun Belt
Relentless Tactical's Ultimate Concealed Carry CCW Gun Belt








Homegrown and ready to put your hand on the hilt, Relentless Tactical brings us a high durability gun belt, crafted of leather and a sturdy buckle closure. Over 3,000 reviews (and counting) place Relentless Tactical's belt at the top of the food chain, and after using it ourselves, we were in full agreement. Easily adjustable, holds many different sized holsters, and budding with the perfect 1.5" width, you'll never need another gun belt again. This full grain US leather construction is discreet, and built to last for far longer than any dress or casual belt that you own. Last but not least, they offer a lifetime warranty, ensuring their maximum quality, and dedication to giving you the best-fitted gun belt on the market today.
Key Features:
Weights just 14 oz
Made of sturdy leather and a tough buckle closure
Made here in the USA
Specification:
Brand

Relentless Tactical

Weight

14 oz
Hanks Gunner Concealed Carry Leather Gun Belt




Coming in at a close second, Hanks Gunner brings some serious value to the table, making it difficult to juggle this or our top pick. They slapped a one-hundred year warranty on this little beauty, driving home the fact that they want to be your only gun belt until the end of time. This full grain US leather construction leaves nothing to be desired in the realm of durability, and it fits like a glove. Use this to teach your son or daughter proper protocol for concealed carry sidearms, thanks to the ultra adjustable loops and comfortable design. No sag on your tactical pants, and a 100% free exchange on your carry belt fit tip, should it break in the future. Hanks Gunner is quick to contact, and sorts matters out in the blink of an eye.
Key Features:
Includes a one-hundred year warranty
14oz full grain leather construction
1.5" wide
Specification:
Brand

Hanks Belt

Model

AMA2495

Weight

14 oz
Klik Belts Tactical Heavy Duty Cobra Gun Belt




Nylon is the second best material you could ask for when it comes to a proper gun belt, and even comes with one perk over leather. This model comes with the Cobra Quick Release buckle, crafted of some seriously killer 7075 aluminum alloy, giving you the ability to pop this off at a moment's notice. Like many gun belts, Klik Belts is made in the USA, and comes with a lifetime warranty, constantly at arms (bad joke) with other brands to become the only gun belt you'll ever need. This tactical-use belt is optimal for military, police, and even EMT use, giving you durability, an anti-sag ability, and allowing you to keep your most vital necessities right by your side at all times. This belt is a perfect match with one of the tactical vests from our list. 
Key Features:
Comes with the Cobra Quick Release buckle, made of 7075 aluminum alloy
Made of 100% nylon
Lifetime warranty backed by USA-made company, Klik Belts
Ultimate Belly Band Holster for Concealed Carry

The Ultimate Belly Band Holster has taken the gun world by storm. It's not a traditional gun belt but it achieves the same outcome and has a few huge benefits that make it perfect for concealed carry. If you carry a handgun for protection, you don't always want to advertise the fact that you do. This gun belt allows you to keep your firearm completely hidden without the discomfort or safety issues that come with tucking it in your jeans. It's a large neoprene band that's completely adjustable up to a 44" waist. The holster can accommodate any sized handgun, up to a full-size pistol. Plus, it has an additional built-in pocket and a removable pouch. If you want to keep a low profile with your everyday carry, the Ultimate Belly Band Holster is the way to go. 
Key Features:
Adjustable neoprene band
Fits up to 44" waist 
One-size-fits-most 
Removable pouch and built-in pocket 
Specification:
Brand

ComfortTac

Model

Ultimate Belly Band

Weight

7.76 ounces
Daltech Force Bull Hide Leather Gun Belt

If you're in the market for a more traditional gun belt, look no further than the Daltech Force Bull Hide Leather Belt. Made from USA bull hide leather, you can trust the quality of this belt completely. It's rare to find clothing that is still made in the USA, so this gun belt really is a hidden gem. The company claims that it's the thickest CCW (concealed carry weapon) belt on the market, but we found that claim pretty hard to back up. Either way, it's definitely strong enough to carry a heavy sidearm without any sag or rollover. If you need any more convincing, this belt is worn by the military, law enforcement, and narcotic units, so you're in good company when you're wearing it. Plus, each belt comes with a lifetime warranty, so your purchase is completely protected. 
Key Features:
Made from USA bull hide leather 
1.5 inches wide 
Removable buckle with Chicago screws
Lifetime warranty 
Available in two colors 
Specification:
Brand

Daltech

Weight

11.2 ounces
Gun Belt Buying Guide and FAQ
There's a few things to consider before actually buying your gun belt. While they seem simple and straightforward, understanding these vital parts of a gun belt ownership will prove crucial to your daily use, and understanding the laws regarding concealed carry.
Things to Consider When Purchasing a Gun Belt
Material - Leather and leather, and more leather: this is the best material for a gun belt, which seems similar to dress belts, but comes with far more fortification than your standard belt, giving you extra protection and proper weight distribution. Nylon is the second-best option, still staying durable and trustworthy through the thick of it all.
Multiple Users - Is this something you'll be using to teach your son or daughter how to use? Multiple users means it has to fit multiple body types and still be a viable choice. Consider how adjustable it is when you're planning on switching it off to another person.
Accessibility - Concealed carry comes with emergency situations in mind. Whether you're preventing a crime from happening or just looking to protect you and your family, especially far from home, the accessibility is the ultimate deciding factor for this use in mind.
Gun Belt FAQ
Q: What is a Gun Belt?
A: Gun belts are everything that dress or casual belts are not. These focus far more on function than flair, helping you evenly distribute the weight of your sidearm and its holster, without dragging down on your pants. This is due to internal stiffeners, which also help prevent the holster/sidearm from twisting around and resting backways on your belt.
Q: What is the Best Width For a Gun Belt?
A: The preferred choice of long-time concealed carriers are 1.5" belts. This gives you enough motion to reach and grab the gun's hilt, without obstructing your pocket on your primary side. This width is the most common to fit standard-issue carry weapon holster sizes, while still remaining comfortable around your waist. Keep in mind, the type of pants you'll be wearing will also affect the overall use of your gun belt, and how well it fits.
Q: Is Concealed Carry Legal?
A: We've included a list in our sources below, leading directly to the NRA Carry Guard website with a revolving list of territories and states that allow concealed carry. It completely depends on each state's specific laws, which are open to change at any point in time. For that reason, we don't want to misinform you by listing them individually here. The short answer is: yes, concealed carry is legal in certain states.
It's important to research each individual states' laws regarding concealed carry before you plan any kind of trip. Police officers in different states may react differently if their state does not allow concealed carry, so the proper protocol, if you are stopped, is to always keep your hands on the wheel, and state to the officer before anything else, that you have a concealed weapon, permit, and where the officer can locate them. Notify them, and ask them if it's okay for you to grab the permit to show them, or if they would prefer to reach for it. Understanding the proper protocol per-state is going to save you a lot of potential grief in the future.
Sources
Sign Up Now
GET THE VERY BEST OF GEARHUNGRY STRAIGHT TO YOUR INBOX