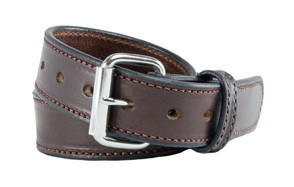 Relentless Tactical's Ultimate Concealed Carry CCW Gun Belt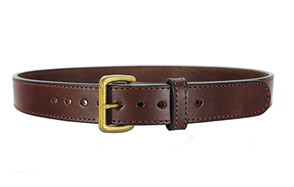 Daltech Force Bull Hide Leather Gun Belt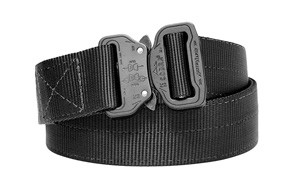 Klik Belts Tactical Heavy Duty Cobra Gun Belt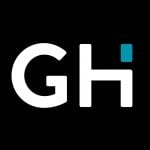 Take one look at any headline in today's world, and tell us that it doesn't concern you. Owning a gun belt is your clear-cut way to protecting yourself and your family in hostile situations that seemingly emerge out of the woodwork. We'll lay out the top five belts, while also discussing laws regarding safe concealed carry, and what to do if you're stopped by a police officer while possessing a concealed sidearm.
The Best Gun Belt
Gun Belt Buying Guide and FAQ
There's a few things to consider before actually buying your gun belt. While they seem simple and straightforward, understanding these vital parts of a gun belt ownership will prove crucial to your daily use, and understanding the laws regarding concealed carry.
Things to Consider When Purchasing a Gun Belt
Material - Leather and leather, and more leather: this is the best material for a gun belt, which seems similar to dress belts, but comes with far more fortification than your standard belt, giving you extra protection and proper weight distribution. Nylon is the second-best option, still staying durable and trustworthy through the thick of it all.
Multiple Users - Is this something you'll be using to teach your son or daughter how to use? Multiple users means it has to fit multiple body types and still be a viable choice. Consider how adjustable it is when you're planning on switching it off to another person.
Accessibility - Concealed carry comes with emergency situations in mind. Whether you're preventing a crime from happening or just looking to protect you and your family, especially far from home, the accessibility is the ultimate deciding factor for this use in mind.
Gun Belt FAQ
Q: What is a Gun Belt?
A: Gun belts are everything that dress or casual belts are not. These focus far more on function than flair, helping you evenly distribute the weight of your sidearm and its holster, without dragging down on your pants. This is due to internal stiffeners, which also help prevent the holster/sidearm from twisting around and resting backways on your belt.
Q: What is the Best Width For a Gun Belt?
A: The preferred choice of long-time concealed carriers are 1.5" belts. This gives you enough motion to reach and grab the gun's hilt, without obstructing your pocket on your primary side. This width is the most common to fit standard-issue carry weapon holster sizes, while still remaining comfortable around your waist. Keep in mind, the type of pants you'll be wearing will also affect the overall use of your gun belt, and how well it fits.
Q: Is Concealed Carry Legal?
A: We've included a list in our sources below, leading directly to the NRA Carry Guard website with a revolving list of territories and states that allow concealed carry. It completely depends on each state's specific laws, which are open to change at any point in time. For that reason, we don't want to misinform you by listing them individually here. The short answer is: yes, concealed carry is legal in certain states.
It's important to research each individual states' laws regarding concealed carry before you plan any kind of trip. Police officers in different states may react differently if their state does not allow concealed carry, so the proper protocol, if you are stopped, is to always keep your hands on the wheel, and state to the officer before anything else, that you have a concealed weapon, permit, and where the officer can locate them. Notify them, and ask them if it's okay for you to grab the permit to show them, or if they would prefer to reach for it. Understanding the proper protocol per-state is going to save you a lot of potential grief in the future.
Sources