Best Waterproof Backpacks in 2022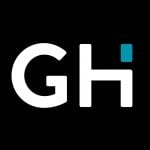 This product guide was written by GearHungry Staff
Last Updated
October 16, 2018
GearHungry Staff
GearHungry Staff posts are a compilation of work by various members of our editorial team. We update old articles regularly to provide you the most current information. You can learn more about our staff
here
.
GearHungry may earn a small commission from affiliate links in this article.
Learn more
Your gear is your life whenever you're on the road, regardless of whether you're taking a hiking trip or just riding your bike to work. All your valuables must be protected at all times and all costs; in the rain or snow, we must protect our essentials by placing them in safe spaces, much like a waterproof backpack. Let's face it; it's not worth risking an expensive laptop that could easily have been protected from the drizzle. Backpacks must not only protect; they must have the strength to stand the test of time while providing the wearer with the utmost comfort whenever it's worn. That's why we have provided the below information on the best waterproof backpacks and how to care for these bags.
The Best Waterproof Backpack
Marchway Floating Dry Bag

For all adventurers seeking for a reliable waterproof backpack, the search is finally over, thanks to the Marchway Floating Waterproof Dry Bag. This is our best choice product that comes built from ripstop tarpaulin and a robust welded seam construction that enhances its durability even after years of regular usage. This dry bag can be used for sailing, kayaking, snowboarding, and other outdoor activities that occur in and around water. It features a robust roll-top closure system, which ensures the security of all your valuable items. You may also like some of these best smart backpacks from our list, so check them out.
Key Features:
Available in various colors
Made from ripstop tarpaulin
Easy cleaning thanks to its smooth surface
Comes in a10Liter or 20Liter for various demands
Includes removable straps that can be adjusted for cross-body carrying
Perfect for sailing, boating, paddling or kayaking
Waterproof construction that offers top closure system for a watertight seal
Såk Gear Backsåk Waterproof Backpack






If you want to keep your stuff safe & dry, whether you're hiking the trails or rafting the rapids; the Sak Gear BackSak is the best solution. This dry bag backpack is rugged in nature and is made watertight with high frequency welded seams made from woven polyester and coated with vinyl. Carry this bag with no pressure transferred to your muscles, thanks to the additional feature of a thick and well-cushioned sternum strap that is adjustable.
This bag is closed in two different ways; the first is by using its side clips and adjusting I for a compressed and snug fit. The second way involves you folding the roll-down at least three times, and creating a handle instantly by clicking the top clip. Either way, the bag remains waterproof for as long as it's in use!
The Sak Gear dry bag backpack comes in a sleek and simple design that makes your hike or kayaking trip even more exciting. Don't forget to also check our Patagonia backpacks review, for more great items like this.
Key Features:
Made from heavy-duty 500-denier PVC
Sternum clip & padded support
Duraflex brand clips and hardware
Two secure closure methods: top clip & adjustable side clips
The BackSak provides enough internal space for storage of gear items.
Features highly waterproof materials that keep bag contents dry and safe always.
Lightweight and easy to carry
Despite its spacious nature, this bag has no compartments for easy organisation.
The bag zippers are not waterproof like the body itself.
No padding for back support.
Yeti Panga Waterproof Bag

This Yeti Panga waterproof bag is made from the best, waterproof materials to enhance its resistance to water and also provide users with stability and security during their hike. It is one of the tried and tested backpacks with excellent feedback from customers. This is a submersible, airtight, and water-resistant unit designed for the outdoors and everything that comes with the experience. It is ergonomic in construction and comes with dual shoulder strap for double comfort during your hike. The shell of this bag is made from thick TPU lamination and high-density nylon, which makes it resistant to abrasion and punctures.
Key Features:
Durable, waterproof construction
Ergonomic shoulder straps for comfortable carrying
Additional waistbelt for added security and stability
Made of high-density and abrasion-resistant nylon
In-built sleeves for protection of smaller valuables during rainfall
Specification:
Brand

YETI

Weight

3.9 pounds
Earth Pak Waterproof Backpack

In the world of adventure, exploration and functionality, one bag reigns supreme; the Earth Pak Waterproof Dry Bag. Earth Pak was founded to support the adventurous passion possessed by two guys. Every detail found in these bags is made to carry the spirit of exploration. The Earth Pak bag has been with the brand since the beginning, and has gained for them a somewhat steady following, thanks to its high level of quality! This waterproof rucksack is excellent for all outdoor activities such as camping or trekking, and can even be used as a camping pillow when the need arises.
Key Features:
IPX8 certified waterproof phone case included
24-42 Inch single shoulder strap
Sternum strap for added stability
Backpack style shoulder straps
This product is more versatile than regular dry sacks or plain dry bags, due to its shoulder strap and zippered front pocket
Per design, the Earth Pak waterproof bag isn't meant to be an ultra-light bag. Weighing about 1 lb, this bag isn't too bulky or heavy to pack
There is an additional phone bag that can keep your wallet, cards and smartphones of up to 6.5 inches (diagonally)
Its single strap makes users unable to have free hands for other tasks when using this backpack if needed
Even though this bag is not light, it is small in size and can't store as many things as you would prefer
The weight of this bag will not make an ideal option for hikers and those who carry their bags continually
OverBoard Pro-Sports Waterproof Backpack



The perfect dry bag that gives you peace of mind during your vacation is the Overboard Waterproof Pro-Sports Bag. A lot of work has gone into its innovative design and its exhibited with each use. With its intelligent roll-neck sealing system, this dry bag provides its users with easy access to all their gear.
Made from waterproof materials with welded seams, this product is extremely durable and resistant to rough usage, preserving all your valuable items in their original state. All these, in addition to the fact that it can be seen at night, makes it ideal for all contemporary hikers or adventurers. With this versatile water-resistant backpack, you can travel anywhere at any time with the most exceptional level of comfort. For more similar backpacks check out our roll top backpacks review.
Key Features:
20 litres capacity
Suitable for quick submersion
100% snow-proof, dust and sand-proof
Made of super tough PVC tarpaulin
Specification:
Brand

Overboard

Model

OB1145Y

Weight

2.14 pounds
When rolled up correctly, this bag is entirely watertight
Reliable and comfortable construction of the shoulder and chest straps
High visibility is assured with the presence of reflective strips on the bag
This waterproof bag is on the heavy side, due to the material used in its construction
Inner compartments may be inadequate for proper storage and organisation
The dark interior makes identifying items difficult, especially during the dark
Unigear Floating Waterproof Backpack




Go camping, kayaking or swimming with the Unigear Floating Waterproof Dry Bag by your side. Lightweight in nature, the Unigear can take your valuables through all the vagaries of the weather and all your exploratory activities. This rainproof backpack is easy to carry and move around with, whether you're floating through the Grand Canyon or down the lower Salmon. Break the definition of tradition and let the Unigear bag take you places all other containers cannot. This is a perfect gift for swimmers in your life.
Key Features:
Made with polyurethane-coated nylon
Welded seam construction
Extra Long Removable and Adjustable Shoulder Sling
Sizes: 2L 5L10L, 20L, 30L, 40L
Specification:
Brand

Unigear

Weight

6.42 ounces
The Unigear dry bag can be used in all activities, from motorcycling to walking through a waterfall
This bag offers proven protection from not only water but dust, dirt and sand
There is an additional phone bag that can keep your wallet, cards and smartphones of up to 6 inches
The shoulder strap of the Unigear is adjustable, provide comfort for everyone
Shoulder straps are only made available for people who purchase bags of larger capacities
The seal of the bag is penetrated when the container is submerged for long periods of time
Colour options are dependent on the capacity of the bag selected
Earth Pak Waterproof Backpack with Front Zippered Pocket




Get ready to deeply understand you are connecting with the outdoors and your desire for adventure. The Earth Pak Dry Bag with a front zippered pocket is developed from commercial grade PVC, a material that offers products with durability and increased performance, thus protecting it from all the elements. With this dry bag, unlike the Earth Pak dry bag, comes with front zip for rapid access to your knives, keys, lighters or other important items without unrolling the main compartment. This saves you time and effort, which you can use to get to the top of that mountain!
This waterproof rucksack can float with ease when shutting entirely and comes with an adjustable shoulder strap that extends up to 36 inches, making it famous among kayaking and paddle boarding enthusiasts, as well as those who are active in open water sporting activities.
Earth Pak as a brand seeks to help people fulfil their desire to explore by making quality and innovative outdoor products. They believe that with the right gear, everyone will have always think of the outdoors in a positive light. If you love outdoors and hiking, make sure you also check our guide to the best backpacking backpacks.
Key Features:
IPX8 certified waterproof phone case included
Adjustable shoulder strap to 36 inches with swivel hooks
10L or 20L waterproof sacks
Constructed from commercial-grade 500D PVC
The front zipper technology allows for easy access to your bag content at any time
Offers the ultimate level of waterproofing, thanks to its thermo-welded seams
There is an additional phone bag that can keep your wallet, cards and smartphones of up to 6.5 inches (diagonally) safe and dry
If not correctly used or cared for, the Earth Pak dry bag is susceptible to tearing when in contact with ricks
The maintain waterproofness, this bag must be firmly rolled and sealed
Additional phone case doesn't accommodate newer phone models
Freegrace Waterproof Backpack




Everyone hates that moment of panic associated with having your bag splashed or submerged in water. The uncertainty of how safe the bag's contents are is enough to give anyone a fright. Tick this worry off your list when you have The Freegrace Waterproof Dry Bag. This bag is not like the regular roll-top bags that don't keep your valuable items dry, as its made with top-notch waterproof materials and features a double zip lock seal. It encompasses all the necessities of a waterproof backpack; it's incredibly durable, made of premium quality and comes at an affordable price. There is nothing on this earth better than having all your items safe and dry during your exciting vacation, with a dry bag backpack that didn't break your bank. Be sure to also check out our list of the best Columbia backpacks for more great items like this.
Key Features:
Set of 3
27.6″-49.6″ adjustable and removable shoulder strap
Backpack style shoulder and sternum strap for stability
Additional waterproof opaque black pouch (9.0″ X 6.7″)
The waterproof pouch that can keep your wallet, cards and smartphones safe around your waist
This Freegrace dry bag can be submerged into the water without anything happening to its contents, thanks to its double zip lock feature
In addition to the waterproof waist pouch, the phone bag can keep your wallet, cards and smartphones of up to 6.5 inches (diagonally)
All pouches cannot be purchased separately, only in a set
Sealing is difficult with the presence of double zippers
Extra care must be taken when sealing the additional phone case
Skog Å Kust DrySåk Waterproof Floating Dry Bag








The DrySak Bag promises to protect all your gear from Mother Nature and her infants, thanks to its tough waterproof fabric construction. Keep your cards and documents secure when trying to locate your favourite lipstick or house keys by placing them in the outer pocket of the DrySak. These bags hold everything from phones to cameras without looking tacky. At night the reflective trim included in the pocket zipper makes you and your bag visible, especially in the event of your bag falling into a ditch or overboard your ship.
This water-resistant backpack is developed to last for a lifetime, even though it feels extra lightweight and looks pliable. Protect all your valuable gear with this dry bag from Sak Gear and feel the comfort as you do so. If you are a sports enthusiast, make sure you also check out running backpacks review.
Key Features:
Waterproof 500-denier PVC construction
Duraflex brand clips and hardware
Detachable and adjustable nylon shoulder strap
High-frequency welded seams
Specification:
Brand

Skog Å Kust

Weight

1.1 pounds
You have the option to pick from nine different colour choices
Extra storage on the exterior is an excellent utility pocket for users
Its foldable nature makes it easy to pack into another bag or suitcase
Size options are limited to only 10L and 20L
Long-distance walks with this bag may be uncomfortable since it has a single unpadded strap
Zipper pockets don't possess waterproof capabilities
Odyssey Waterproof Backpack Roll Top




The Odyssey Roll Top Bag may not look as much with its limited size and colour options, but it's definitely worth the investment when its marine grade materials and waterproof reputation are taken into consideration.
Complete with a bonus phone dry bag, the Odyssey is a small waterproof backpack that's easy to spot with a floating ability fit for the gods. No matter where you are, be it jumping off boats and unto islands, or swimming, this dry bag is made to stand up to all your abuse without a scratch. Our handy guide to the best CamelBak backpacks features more great products like this.
Key Features:
Thermo welded 500D PVC tarpaulin
BONUS smartphone dry bag
Detachable and adjustable nylon shoulder strap
Marine Grade
Rugged construction makes it ideal for rough usage
Its intended use does not affect pricing, which is affordable for many bag lovers
The Odyssey dry bag is a remarkably enduring product and is highly durable; it can be submerged and dropped in water
Limited options concerning size and colour
Its waterproof capabilities may be inadequate for some users, depending on its intended use
Possesses fewer compartments for storage and proper gear organisation
Adventure Lion Premium Waterproof Backpack




One of the most popular rainproof backpacks in the market now is The Adventure Lion Premium Waterproof Dry Bag. It has made a name for itself among hikers and other bag makers, due to its high quality, design and durability. When empty, these sturdy waterproof backpacks are lightweight and compact and can be carried anywhere. When worse comes to worst, you are assured that all your bag's contents will remain in their original state- dry and safe; these bags float! Love this product? Check out our review of the best tactical backpacks for our top picks.
Key Features:
Hassle free lifetime warranty
Sizes: 5l, 10l, 20l, 40l
Detachable and adjustable shoulder strap
Waterproof guarantee
The risk of damage is reduced, thanks to the bag's thick polymer construction
This dry bag comes in different sizes, offering variety to many users
The Adventure Lion dry bag is a perfect long-term possession with its durable parts
No additional bags come with a purchase
The interior of the bag cannot be quickly viewed since it has no clear window pen
Extra care must be taken when folding the roll tops down




Are you in need of a dry bag that doesn't disappoint you when you go swimming, kayaking or holidaying? Look no further; The ZBRO Waterproof Dry Bag is here to help you. The ZBRO is sizeable enough for use by two people, comes in five different colours such as matte black and camouflage and can serve as a cooler for your day out on the beach. The reflective stripe on the ZBRO rainproof backpack is cleverly located and can be spotted from a distance.
Keep items such as your torchlight, tools or wet camping clothes in the exterior mesh pocket, while your money, keys and phone are kept safe and dry in the internal yet removable pocket. This bag is the epitome of organisation and comes with different spaces for various items depending on your intended use. To offer you comfort when using this multifunctional backpack, the shoulders have been designed with additional padding and can be adjusted or removed to suit your preference.
With the ZBRO dry bag, it doesn't matter which outdoor activity you do, or the time you decide to do it. This bag promises to be with you every step of the way, holding onto the stuff you find dear until you need them. Find more great products like this by checking out our guide to the best survival backpacks.
Key Features:
2 Pockets
Adjustable Padded Straps
Reflective Stripe for night vision
Made from 100% water-resistant sack
The reflective strips on this dry bag improve night visibility
The ZBRO style is designed to offer a comfortable wear
Added utility spaces on the exterior with the included mesh pockets
The big size of this bag can deter many potential buyers who need it for just a day's trip
Both interior and exterior compartments are not a lot, and may not provide you with adequate storage space
Has no side pockets or outer ring attachments
Tillak Kiwanda Dry Bag, PVC-Free Waterproof Backpack




The Kiwanda Dry Bag is a PVC waterproof backpack made with top-notch non-toxic materials that make it lightweight, durable, and safe for the environment. The use of high-frequency seams and Lontra TPU ensures that all the weather elements are sealed out when the bag is in use, making you more comfortable and confident to carry items such as your phones, camera, kayaking and hiking gear.
Enjoy all-day comfort with this small waterproof backpack's ergonomic strap design. Not only is it equipped with an emergency whistle, but the Tillak Kiwanda dry bag also has an adjustable sternum strap, this strap is padded with EVA foam and attached with flexible Hypalon panels. Also, this bag provides you ample space for all your last minute packing items such as your perfume bottle or wallet and ID. You can find more amazing backpacks in out American made backpacks guide so check it out!
Key Features:
Manufactured with Ripstop nylon with Lontra TPU lamination ures
Closed-cell EVA foam Ergonomic contoured straps
4-way stretch bottle pocket
Accommodates a cycling light for bicycle commuting
This dry bag has lightweight features for natural movement
Made to stand the test of time with its nylon construction
The Tillak Kiwanda provides a tight enclosure; thus all your essentials are kept safe and dry
Size wise, the Tillak Kiwanda is small for many outdoor water activities
The exterior pocket on this dry bag is not 100% waterproof
Front grey reflector scratches easily
Waterproof Backpack Buying Guide and FAQs
Features To Look For In A Waterproof Backpack
As a regular traveler, rain must always be expected and the best solutions to ensure that all your belongings stay bone dry is to use a waterproof backpack. Choosing the best bag may be difficult when you have no knowledge of the features of a waterproof backpack. Here are some of them.
Capacity & Comfortability - The best dry bag backpack is one with an opening wide enough to enable you to place and store all your essentials. You could have a backpack with a separate sleeping bag compartment, but most often, many bags come with sleeping bag storage spaces at the bottom of the bag. Also consider if the bag has adjustable straps and any form of back padding, as this will provide you with comfort whenever you carry the bag for long moments.
Additional Storage and Pocket Options - You may have last minute things to pack, and extra pockets in your bag will be a necessity. Look out for bags with added external storage spaces to hold your emergency inhaler or pocket knife.
Water Resistant or Waterproof? - A bag can be called waterproof only if it doesn't allow entry of moisture into its compartments when submerged in water. Some bags have parts of them made with waterproof material, such as the zippers, however, those bags are mostly water resistant, no totally waterproof. When choosing a backpack, find out about its submersion and the material used in its construction.
Price - In as much as we all want high quality and genuinely waterproof bags, we all have different budgets. It is true to the extent that the higher the quality, the higher the price. Sometimes, this is not the case thus, researching into the quality bags affordable to you is essential.

Tips When Using a Waterproof Backpack
To prolong the lifespan of your backpack, you must care for it with every use.
Lubricate your zippers often.
Wash or Clean your rainproof backpack often, preferably, have a light cleaning after every use and a deep cleaning after certain intervals.
Keep your bag away from anything that poses as a threat to its coating.
Keep spare parts such as zippers handy at all times.
Waterproof Backpack FAQs
Q: How Do You Wash a Waterproof Backpack?
A: Waterproof backpacks can be cleaned profoundly or lightly, depending on you. Both methods of cleaning must be done with the hand and not a machine and will require you to use lukewarm water, a mild soap, a washcloth, a nylon-bristle brush or old toothbrush and the manufacturer's instructions on how their bag can be cleaned; some brands allow submersion of their bags, where others don't. Before you clean, empty all pockets of your bag, shaking it to get rid of all dirt and sand. After cleaning, dry your bag indoors or in the shade, avoiding as much direct light as possible. This is because the bag fabric can be degraded by UV light from the sun.
Q: How Do I Store A Waterproof Backpack?
A: You can store your backpack by hanging or laying it flat in a dry place like a cupboard to avoid molding. Avoid keeping your bags in cellars or storing them in an upright position.
Q: What Activities Would I Need A Waterproof Backpack For?
A: Waterproof backpacks are the perfect kind of bag for outdoor activities where all items on hand are bound to get extremely wet, examples being skiing, kayaking, rafting, canyoning and snowboarding. Another use of a rainproof backpack is to store sleeping bags and extra clothing when out on a camping trip. Also, these bags help keep electronics away from water.
There are, however, some infamous uses of waterproof backpacks, mainly when used on camping trips. These bags can be used to manage your laundry, store your many cables, and as an emergency pillow for when you're held up in places such as the airport. While on your travels, working out and staying in shape may prove to be a chore, but with a waterproof backpack, exercise may be a breeze. These backpacks can help you with your kettlebell workouts when filled with water.
You can also save a lot of luggage space with a waterproof rucksack. You can place your clothes in a waterproof bag, compress it and make space in your suitcase for all the souvenir shopping you just finished.
Sources
What is Ergonomic And Why Is It Important? - Huffington Post
Ethylene Vinyl Acetate - Wikipedia
How to Wash A Backpack - Wikihow
Sign Up Now
GET THE VERY BEST OF GEARHUNGRY STRAIGHT TO YOUR INBOX