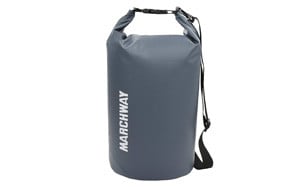 Marchway Floating Waterproof Backpack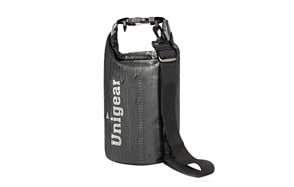 Unigear Floating Waterproof Backpack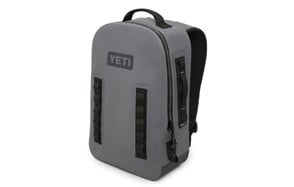 Yeti Panga Waterproof Backpack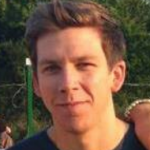 Your gear is your life whenever you're on the road, regardless of whether you're taking a hiking trip or just riding your bike to work. All your valuables must be protected at all times and all costs; in the rain or snow, we must protect our essentials by placing them in safe spaces, much like a waterproof backpack. Let's face it; it's not worth risking an expensive laptop that could easily have been protected from the drizzle. Backpacks must not only protect; they must have the strength to stand the test of time while providing the wearer with the utmost comfort whenever it's worn. That's why we have provided the below information on the best waterproof backpacks and how to care for these bags.
The Best Waterproof Backpack
Waterproof Backpack Buying Guide and FAQs
Features To Look For In A Waterproof Backpack
As a regular traveler, rain must always be expected and the best solutions to ensure that all your belongings stay bone dry is to use a waterproof backpack. Choosing the best bag may be difficult when you have no knowledge of the features of a waterproof backpack. Here are some of them.
Capacity & Comfortability - The best dry bag backpack is one with an opening wide enough to enable you to place and store all your essentials. You could have a backpack with a separate sleeping bag compartment, but most often, many bags come with sleeping bag storage spaces at the bottom of the bag. Also consider if the bag has adjustable straps and any form of back padding, as this will provide you with comfort whenever you carry the bag for long moments.
Additional Storage and Pocket Options - You may have last minute things to pack, and extra pockets in your bag will be a necessity. Look out for bags with added external storage spaces to hold your emergency inhaler or pocket knife.
Water Resistant or Waterproof? - A bag can be called waterproof only if it doesn't allow entry of moisture into its compartments when submerged in water. Some bags have parts of them made with waterproof material, such as the zippers, however, those bags are mostly water resistant, no totally waterproof. When choosing a backpack, find out about its submersion and the material used in its construction.
Price - In as much as we all want high quality and genuinely waterproof bags, we all have different budgets. It is true to the extent that the higher the quality, the higher the price. Sometimes, this is not the case thus, researching into the quality bags affordable to you is essential.

Tips When Using a Waterproof Backpack
To prolong the lifespan of your backpack, you must care for it with every use.
Lubricate your zippers often.
Wash or Clean your rainproof backpack often, preferably, have a light cleaning after every use and a deep cleaning after certain intervals.
Keep your bag away from anything that poses as a threat to its coating.
Keep spare parts such as zippers handy at all times.
Waterproof Backpack FAQs
Q: How Do You Wash a Waterproof Backpack?
A: Waterproof backpacks can be cleaned profoundly or lightly, depending on you. Both methods of cleaning must be done with the hand and not a machine and will require you to use lukewarm water, a mild soap, a washcloth, a nylon-bristle brush or old toothbrush and the manufacturer's instructions on how their bag can be cleaned; some brands allow submersion of their bags, where others don't. Before you clean, empty all pockets of your bag, shaking it to get rid of all dirt and sand. After cleaning, dry your bag indoors or in the shade, avoiding as much direct light as possible. This is because the bag fabric can be degraded by UV light from the sun.
Q: How Do I Store A Waterproof Backpack?
A: You can store your backpack by hanging or laying it flat in a dry place like a cupboard to avoid molding. Avoid keeping your bags in cellars or storing them in an upright position.
Q: What Activities Would I Need A Waterproof Backpack For?
A: Waterproof backpacks are the perfect kind of bag for outdoor activities where all items on hand are bound to get extremely wet, examples being skiing, kayaking, rafting, canyoning and snowboarding. Another use of a rainproof backpack is to store sleeping bags and extra clothing when out on a camping trip. Also, these bags help keep electronics away from water.
There are, however, some infamous uses of waterproof backpacks, mainly when used on camping trips. These bags can be used to manage your laundry, store your many cables, and as an emergency pillow for when you're held up in places such as the airport. While on your travels, working out and staying in shape may prove to be a chore, but with a waterproof backpack, exercise may be a breeze. These backpacks can help you with your kettlebell workouts when filled with water.
You can also save a lot of luggage space with a waterproof rucksack. You can place your clothes in a waterproof bag, compress it and make space in your suitcase for all the souvenir shopping you just finished.
Sources
What is Ergonomic And Why Is It Important? - Huffington Post
Ethylene Vinyl Acetate - Wikipedia
How to Wash A Backpack - Wikihow