Best Ski Backpacks In 2022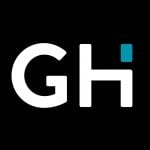 This product guide was written by GearHungry Staff
Last Updated
October 24, 2019
GearHungry Staff
GearHungry Staff posts are a compilation of work by various members of our editorial team. We update old articles regularly to provide you the most current information. You can learn more about our staff
here
.
GearHungry may earn a small commission from affiliate links in this article.
Learn more
Whether you're hitting the slopes on your skis or your snowboard it's rarely as simple as snapping on your boots and catching the next chair. Whether you're going to spend the day surfing powder at the resort or exploring chutes in the backcountry you're going to need snacks, a place to put clothing items as you warm up, a place for your mobile phone, emergency tech, an emergency blanket or two and water, plenty of water. For all that you're going to need a great backpack and below we've lined up the best ski backpacks on the market today.
The Best Ski Backpack
Backcountry Access Float 42 Ski Backpack
Did you know that finding an ideal backpack can add a whole new experience to your skiing? One that can be of help in both winter and summer seasons. For all your perfect ski backpack needs, check out this Backcountry Access Float 42 Airbag Pack. It may again come in as an enhanced security tool aside its many benefits of which convenience and efficiency belong. It is our best choice for this review.
The Backcountry Access Airbag Pack is a 6.35 pounds backpack which measures 20.9 × 13.4 × 5.1 inches. This provides an extensive storage area for all your essential ski tools and gear. Specially crafted to partner your skiing experience is its height adjustable trigger that enables you to manipulate the height of the backpack to your desired level. It has a lined ski goggle pocket and the left or right shoulder trigger mount and compression strap will firmly keep this backpack fixed to your back when out there on the slopes. This Backcountry Access backpack comes with an added stowable helmet carrier for that extra protection. How about skiing with some level of boldness and courage, knowing that you have just the right coverage for your safety. 
Key Features:
Zippered tool compartment
Stowable helmet carry
Molded back panel
Hydration sleeve
Specification:
Brand

Backcountry Access

Model

2340001.1.1.1SIZ

Weight

6.4 pounds
Feels good on the back
Extra care for your head with the added helmet
The backpack provides is very spacious
Does not come with a cylinder
Airbag, when filled, can inconvenience the user due to its position
Only ideal for men
Osprey Packs Kamber ABS Compatible 42 Ski Backpack
This Osprey Packs Kamber ABS Compatible 42 Ski Pack is a product of Osprey Packs. It comes in small/medium and medium/large sizes. It is designed with the ABS technology and utilizes all the goodies of the ABS. Added is an easily removable zip which provides even greater security as it partners with the ABS Vario base unit. It has two main allocated compartment areas; a dried compartment area as well as a wet one. The central role of the dry compartment is to separate your warm and dry gear from those that are wet.
It has an extra large pocket which is on the front. This is a secured pocket that has  J-zipped access to tap into the avalanche safety gear, like avalanche beacons. It also comes with goggle pockets that are easy to access due to its single loop, which doubles as an ice tool. In addition, this large pocket can house shovel blades up to the large size. And that's not all – the double sleeves are well centered to keep and store shovel handles and probes that are extra large; giving you all you may ever need for your favorite skiing experience. In short, This backpack does it all. For extreme sports such as skiing, this is one of our best choices.
Key Features:
ABS compatible
Front panel access
Glove-friendly access
Vertical snowboard carry
Specification:
Brand

Osprey

Model

845136041622-P
Easily accessible large front pocket
Includes a safety helmet
Comes with an avalanche safety kit
Easily accessible large front pocket
Height is non adjustable
Helmet net does not fit the head firmly and is not comfortable
Backcountry Access MtnPro Vest Avalanche Airbag
This next backpack is a bit on the pricey side but is also of high quality and with many features on offer. For utmost protection, the Backcountry Access MtnPro Vest Avalanche Airbag is ideal. Taking a cue from its name, it serves a more significant benefit if you are going to the backcountry. This airbag is designed to work efficiently through even the most extreme ski rides. As a rather low profile ski pack, it has the ability to easily blend with several external equipment and tools. Examples of which are radios that support BC link and hydration systems.
It offers added protection from rocks, trees, handlebars, and anything that might present itself to you as you go on your adventurous skiing or mounting riding experience. It includes external compartments for shovel carriage, larger pockets, shoulders that are articulated and a front zip with secured dual side release buckles that go over the front zip. It is important to note that it uses a refillable airbag which has a capacity of 1.0 air cylinder. This is a unisex airbag that is convenient and comfortable to either gender. It not only offers lots of storage space with sizes ranging from medium to large but also comes in various colors, with 'black and orange' and 'black and yellow' colors. Our guide to the best ski boot bags features more awesome products for your adventures on the slope.
Key Features:
Moulded back panel
Compression straps
Hydration pack compatible
Float 1.0 cylinder sold separately
Perfect fit for life in the backcountry
Ideal for mountain biking rides
Airbag refill locations are more comfortable to locate
Does not come with cylinder
The airbag must be refilled with time
Does not have ABS technology
Black Diamond Dawn Patrol 25 Pack
For everything skiing and climbing, Black Diamond is a sure bet. Coming from a family of creators who enjoy skiing and climbing, the Black Diamond brand better relates to and understands the same experiences you have on the ice, rock, or snow. They have remained committed to blessing the world with the best sports gear since 1957. Most of which have become set standards across many areas. These are the main factors that encouraged them to design and create the best possible gear for all lovers of climbing and skiing. From this deep root comes this Black Diamond Dawn Patrol 25 Pack. Don't be fooled by its affordable price; this compact airbag offers all the essential features that come with the standard more expensive bags.
This Dawn Patrol 25 Pack is ideal in shape and size for your powder days typically at the ski resort, cars laps at the pass and fast patrols at dawn. It is also a good fit for all your skiing and climbing and mountain rides. It is designed to perfectly fit your form and suspend onto your body as your ski, ride or climb; giving you maximum convenience. It has the capacity to carry your skis along by equipping this Dawn Patrol 25 Pack with the patented AvaLung element from Black Diamond for added avalanche security. What's more, your probe and shovel blades have a well deserved holder to keep you going and the bag also provides an ample enough goggle pockets.
Key Features:
25L backpack
Zippered back panel access
Form-fitting suspension
Hydration compatible
Specification:
Brand

Black Diamond

Model

Black Diamond

Weight

3.44 pounds
Large exterior pockets
Gives great convenience on the back
Added Back panel
Ideal for men only
Hip straps are not removable
No hip pockets
Ortovox Tour 32+7 ABS Avalanche Ski Backpack
If you are off the beaten track, you should definitely be well equipped with a high-quality backpack in which you can store all necessary gear. Look no further than the Ortovox Tour 32+7 ABS Avalanche Survival Bag. It was designed by Ortovox; a leading brand in emergency wear. Since 1980, Ortovox has produced a number of both winter and summer mountain gears and backpacks and this product imbibes the up to date avalanche technologies for safety and efficiency. The Air Bag System (ABS) forms a core part of this Ortovox Tour 32+7 ABS Avalanche Survival Bag and has proved to be an integral and a vital technology in regards to airbag systems. No doubt, Ortovox has implemented this technology with consistency since 1985 and this particular ski backpack now comes with an improved Air Bag System Modular Airbag Safety System, thus the ABS MASS for short.
The backpack also comes with an added activation unit, which means you can select your preferred ski backpack. Replacements for activation units and ski airbags may also be procured. This dual technology of ABS backpacks including but not limited to free movement with no restrictions even in the worst cases where the airbags are wide open. It is also able to evenly distribute the weight between the shoulders and hips, and the double bass offers additional safety and clears the probability of being caved in the midst of an avalanche. It's also worth noting that the airbag's inflation process is made swifter with a technology that is triggered by engaging a pyrotechnic-pneumatic system. This fills up the airbag within seconds. For more amazing ski gear, check out our guide to the best ski bindings.
Key Features:
Utilizes the ABS twin bag technology
Provides additional security
Airbag inflates faster
Uses modern avalanche technologies
Specification:
Brand

Ortovox

Weight

20 pounds
Large size with adjustable height
It is designed with enhanced security features
From a trusted brand
Not enough exterior pockets
No specialized phone holder
The pyrotechnic-pneumatic button is on only one side of the backpack
Dakine Heli Pro 20L Backpack Men's
Meet the Dakine Heli Pro 20L Backpack Men's – an efficient, multipurpose backpack. From skateboarding to skiing to mountain riding, this backpack is perfect. It comes with a dedicated avalanche safety gear holder, with additional storage to keep your shovel blade and probe in place. What's more, the bag will vertically carry all manner of snowboards with ease – You simply have to strap it onto the back of the bag. It comes in two basic color modes. Either a solid black color or a tabor color with a blue detail. It also provides a very large storage space of up to 20L and has different compartments to ideally store all your items without any damage. This will give you an even better experience on your skis as it stays real close to your body and does an excellent job in balancing carried skis to ease better climbing experiences. Additionally, you can easily carry your laptop in this backpack and its stylish design makes it a more versatile backpack which is ideal for many other purposes, including your day-to-day activities. On the other side, this stylish backpack does not have an airbag and as such, does not guarantee maximum safety for skiing, rock climbing and mountain riding but it does have the ability to effortlessly carry skis in a rather diagonal form. It is even much easier to mount or dismount skis.
Key Features:
Multipurpose backpack
Able to carry skis diagonally
Able to carry snowboards vertically
Compartment holder for shovel blade and probe
Specification:
Brand

Dakine

Model

10000223

Weight

1.8 pounds
Large storage space
Laptop carriage is possible
Highly versatile backpack
Does not come with hydration bladder
No water bottle holder
Does not have an airbag
Versatility and quality are what this next amazing backpack presents. This Deuter Freerider Pro 30 – Black/Granite (3.30E+11) is a highly durable backpack. It will withstand all rigorous conditions of wear and tear. As a long lasting backpack, it comes with a number of great features to serve numerous functions in a much efficient way. Get all the essential tools for transporting your riding, skiing, hiking, and climbing essentials with ease. It has an end to end back panel opening with very thick zippers. This opening grants access to the backpack's main compartment. Its secondary compartment can be accessed through the gear blocks which have been lashed on from the front side. Within the many chambers is an inner pocket where all your valuables, like ski sunglasses, can be kept.
It comes with a comfortable hip level belt which enables the backpack to stack firmly at your back and also give you convenience in your different movements. Move along your skating journey prepared as this backpack provides a compartment holder to keep your shovel blade and probe in a secure and convenient spot. It has fleeced line goggle pockets at the top as well as loops – two in number which are removable. This backpack is also compatible with hydration and has back panel access.
Key Features:
Comes with a hip belt
Holder for shovel blade and probe
It features google pockets
Hydration compatibility
Specification:
Brand

Deuter

Model

3.30E+11

Weight

2 pounds
Inner pockets
Detached helmet holder
More storage compartments
No water bottle holder
No airbag
Not convenient for carrying laptops
Black Diamond Halo 28 JetForce Avalanche Airbag Pack
Whoever thought that there would come a more enhanced airbag technology so soon? Great Lakes MP did. This Black Diamond Halo 28 JetForce Avalanche Airbag Pack is in a class of its own. Jetforce Technology is what this backpack is made of and is the first avalanche airbag system that uses the Jet fan inflation. The Jetforce technology is an upgrade to the traditional airbag system and takes it to an electronic mode where the functionality of the backpack is rechargeable. This is a cost efficient user-friendly system that gives maximum experience on your travels.
It also has several specialized pocket holders for your very essential tools and gadgets. The goggle pocket is large enough to keep up to two regular sized goggles and the bag also has a dedicated holder for a shovel blade and a probe. It also offers a ski helmet holder to keep your protective helmet in a relaxed position and also added is one ice axed compliment to keep your gear in a safe state. It comes with an updated firmware which will set you on the go and make provision for all your needs, with this enhanced technology. Diagonally, this backpack can carry a ski along which means that you can now set out on the best snowboarding mission with utmost confidence. With it, you can enjoy more exceptional pocketed options for all your stuff with its inner accessories pocket and a hip belt stash pocket.
Key Features:
Features the all new Jetforce technology
Provides a google pocket holder
Has a compartment for holding a shovel blade and a probe
Has a helmet holder
Specification:
Brand

Black Diamond

Model

BD681302BLAKM_L1

Weight

2 pounds
From an
Includes charger and battery
Comes with updated firmware
Comes in only black color
Does not have a holder for water bottles
Height is not adjustable
Thule Upslope Snowsports Backpack
This Thule Upslope Snowsports Backpack comes as an all-sufficient backpack for all your backpack needs. It has a 3.0 airbag system which is removable thus, you can enjoy greater flexibility without the airbag, in situations where it will not be needed. It offers two distinct spots to carry your helmets – one of the fronts of the backpack to give a classic carriage or on the bottom area for easier retrieval of the helmet. This means it can carry up to two helmets on the go, in addition to snowboards and skis. It offers secure carriage to skis with its diagonal carriage style or snowboards in a vertical carriage form.
Its external compressors prevent any possible shifts of gears which are placed inside the backpack and the double compressors on the top and side give it a tight cling. Overall, this ski backpack features substantial side pockets which provide easy access to items stored in there. For snowboarding, it offers a dedicated compartment to store your snow tools and is ideal for your day to day engagements. If a well organized and spacious backpack is what you are after, the Thule Upslope has vast storage space to neatly store all your stuff. Our guide to the best ski boots features more high-quality gear for skiers, so check them out.
Key Features:
It comes with an airbag
Helmet carriage spot
Large side pockets
Supports hydration
Specification:
Brand

Thule

Model

3203607

Weight

3.3 pounds
Airbag is removable
Double helmet holder spots
For unisex
Does not have a dedicated water bottle holder
No specialized google holder
Hydration reservoir not included
Sign Up Now
GET THE VERY BEST OF GEARHUNGRY STRAIGHT TO YOUR INBOX