Best Survival Watches in 2022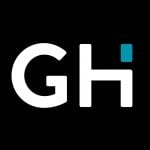 This product guide was written by GearHungry Staff
Last Updated
September 27, 2018
GearHungry Staff
GearHungry Staff posts are a compilation of work by various members of our editorial team. We update old articles regularly to provide you the most current information. You can learn more about our staff
here
.
GearHungry may earn a small commission from affiliate links in this article.
Learn more
Survive, resist the urge to give in, fight: these are the watches designed to help you achieve your goals. Your survival watch serves as a means of figuring things out when the going gets rough when you're running low on hope but you're high on tactical solutions. We've selected the best survival watch brands on the market, the most durable watches to get you through every single survival situation, and military grade watches to endure the strain of those survival moments. From the top to the bottom, we've broken down 9 best survival watches into its most basic elements and delivered the knowledge you need to utilize them in our buying guide below.
The Best Survival Watch
Casio G-Shock Rangeman Master of G Series Survival Watch




It's survival of the fittest, and you're decked out. Rangeman Master of G Series survival watch by Casio, in their illustrious G-Shock watch series that we've all come to know and love, is the absolute all-around best pick for you to take into every survival scenario, every dicey predicament. This not only features a killer ten-year life on the battery, but you also get insane shock resistance to keep you perfectly protected through the very worst of whatever you're about to face. We do run into some problems with the display. While it's smooth and not too pixelated, the backlighting is practically nonexistent.
Other than that, it does fall flat on the dial window, and for the price that's a bit of a let-down. You're given a mineral dial window, but it's very simple to scratch. It won't snap or break under pressure, but the last thing you need is more obstacles in your way of properly viewing the screen. There are a ton of built-in features, such as a five-way atomic timekeeping function, barometer, compass and more. You'll be good for temperatures as low as 14 F when you've got this on, making it excellent accompany you into the woods in the dead of winter.
Key Features:
Smooth digital display
Built-in compass feature
Atomic timekeeping feature for five countries
Resistant as low as 14 F
Specification:
Brand

Casio

Model

GW-9400-3CR

Weight

10.4 ounces
Works well up to 10 bars, useful for unexpected dips in the river while hiking
Includes a ten-year battery so you'll never be left without power
Proper shock resistance keeps you fortified for every mess you head into
Display is smooth, but not very bright, requiring additional sunlight to properly see everything on the HUD
Mineral crystal dial window is easy to scratch
Casio G Shock Mudman Multifunction Survival Watch



Casio's G Shock series is everywhere, and features in other watch buying guides we've done in the past. Mudman Multifunction is a similar model to the Rangeman above, but comes at a lower price, and offers some of the same great features. For one, you get a long-lasting battery that's solar powered, which lasts well on through the night. The dial case is a different story: it's made of mineral crystal, but like our review above, it scratches easily. Because this is a smaller dial window, scratches show.
The display is a little less smooth than the Rangeman, but still gets the job done. You get a built-in compass, thermometer, and of course, excellent shock resistance. For those of you living life under the stars whenever they can, you get a moon graph included on the watch face. G Shock watches ultra durable and able to withstand a beating (you'd be shocked at what some online reviewers have put their watch through). Designed to endure survival scenarios with you, the Mudman watch is a necessary companion and a military grade watch with very little faults.
Key Features:
Includes a moon graph
Highly shock resistant
Includes a thermometer and digital compass
Specification:
Brand

Casio

Model

G9300-1

Weight

1.6 ounces
Highly durable case
Tough Solar battery charges while you're out and about, great energy retention
Display is a bit clunky/robotic, not very smooth to read
Mineral crystal dial is very easy to scratch, with a small dial it makes them stand out a lot
Suunto Traverse Alpha Survival Watch




Suunto knows what's up, especially when it comes to Traverse Alpha, an ultra-stylish survival watch. They made this sleek and refined so you can match it with your casual wear, and never be without it or have it look clunky on your wrist. Getting right into it, the display is a bit pixelated, and the nylon strap, while it's durable and excellent, gets stuck in the bearing where it meets the case. It's a bit oversized, making for some awkward times trying to put it on/clean your watch. However, that's a small set of indifference when you get into all the reasons behind why this watch is awesome.
You can use your Suunto app to connect your phone and your watch, which will feed you information and locations to the app. Utilize the GPS tracking feature to ensure you never end up lost again, enabling you to retrace your steps and find your way back to camp. The stainless steel bezel is tough as nails, made with a textured top to protect the dial window. Even if that line of defense fails, a head-on collision to your dial window won't do much harm; scratch-resistant, and ultra durable against bumps, scrapes and the occasional pole tent crashing against it. Be sure to also check out our list of the Garmin watches for more great items like this.
Key Features:
Durable enough to handle -5 F, all the way up to 140 F
Includes a location-based moon phase calendar
Stainless steel bezel is textured, able to withstand major pressure and impact
Highly durable dial window won't fail you
Specification:
Brand

Suunto

Model

SS022292000

Weight

2.72 ounces
Includes a GPS tracking feature to keep tabs on your path, no more getting lost
All works for iOS and Android devices
Low res digital screen; coloration makes it difficult to see properly
Nylon watch band is a bit too big for the placement, rough to move around
Citizen Men's Eco-Drive Promaster Nighthawk





With a name like that, I feel like it should be a Marvel character, you know? Citizen crafts some of the best watches on the planet, and their Eco-Drive series is the leading force. Promaster Nighthawk looks fantastic no matter what you're wearing: casual, formal, anything under the sun. Speaking of the sun, this has luminous hands that are powered by sunlight, but also retain power from any light that touches it. While that's pretty impressive, this watch does have a few picadillos. For one, the dial window scratches fairly easy, and while it's a common theme with survival watches, you'd think that some manufacturers would make them a bit tougher.
Other than that, the crown on the left side of the case scratches against the top of your hand. It doesn't always, but if you wear this throughout the day and you work with computers, you'll feel it pressing against your skin as you bend to type. Under the hood, there's nothing but Citizen's best: Japanese quartz movement, analog display, and enough power to be perfect up to 660 ft of water resistance. Whatever situation you find yourself in, you'll be able to dig your way out of it with the Eco-Drive. If you love the brand, make sure you also check our Citizen watches review, for more great options like this.
Key Features:
42mm stainless steel watch and bezel
Water resistant up to 660 ft
Includes a Japanese quartz movement w/ analog display
Date window located at the three o'clock mark
Specification:
Brand

Citizen

Model

BJ7000-52E

Weight

1.3 pounds
Luminous hands light up the night and keep your survival watch features front and center
Powered by light; not just solar, never needs a battery for the luminous hands
Left crown might aggravate the top of your hand with daily use
Dial window is easily scratched
Timex Expedition Gallatin



Timex and Casio are always going head-to-head when it comes to their low-cost watches that pack a quality punch. Timex and their Expedition Gallatin watch come with similar features, all wrapped up in a 44mm resin case. You get a luminescent case back, and finally, a scratch-resistant dial window that stands up to the trials and tribulations of being in survival scenarios. Because the case is made of resin, the exterior is less resistant to damage from the sun. The larger numbers along the outside of the bezel are prone to being bleached from long-term sun exposure.
Apart from that, we would recommend having another watch band in reserve. This nylon frays fairly easily, and after about three months of use you're going to want to seek out another one. That being said, this Timex watch does have excellent water resistance for the day-to-day and will continue working well through an emergency. Quartz movement, simple interface, an excellent solution for your survival watch needs.
Key Features:
165 ft of water resistance
Simple date and time setting features
44mm resin case
Analog quartz movement
Specification:
Brand

Timex

Model

TW4B03500

Weight

2.4 ounces
Scratch-resistant dial window made of resin materials
Luminescent dial back for nighttime use
Nylon band frays after a few weeks of use
Larger numbers along the exterior of the case wear down from sun bleaching/exposure



Casio's back at it again, this time with a big player in the field. No, really, Mudmaster is pretty big. It sits heavy on your wrist, but as a result, it's built extremely thick and sturdily. Casio slapped a sapphire crystal dial window on this bad boy so you won't have to endure scratches and damages along the way, no matter what you put your G Shock through. That's a really good thing, because there's a lot going on with the watch face, and it can get a little overwhelming at times.
You get a barometric pressure detector on the interface, as well as a digital and analog display for maximum versatility. If you need to flash to your watch quickly to see the time, you'll be perfectly fine to do so without it distracting you from the survival task at hand. This military grade watch also includes a vibration damage prevention system, making it perfect for rescue workers. Lastly, there's a double LED display beneath the watch face, illuminating it throughout the night, or when you're putting that 660 ft water resistance rating to the test. Our handy guide to the best sports watches features more great products like this.
Key Features:
Barometric pressure detector
Refuses to be damaged by vibrations
Double LED display for use in the dark
660 ft of water resistance
Specification:
Brand

Casio

Model

GWG1000-1A3

Weight

12.8 ounces
Ultra durable sapphire crystal dial window reallys show up other survival watches
Includes both analog and digital display for quick, high-pressure situations
Very overcrowded-looking watch face
While the size of the watch makes it crushproof, it's very large on your wrist and a bit clunky
Timex Expedition Scout Chronograph Watch




Timex really put some high0quality engineering into this inexpensive timepiece. Unlike the usual stainless steel we've been seeing, Expedition Scout actually comes with a brass case, fitted with a mineral dial window. To get the skeletons right out of the closet, it's not a good dial window. Ours arrived scratched, and it's simple to add more knicks into the face. You do get a very light carry weight, less than three ounces, and in a survival scenario, every precious ounce affects your chances.
You get all the power of a quartz movement with up to 330 ft of water resistance, making it excellent to take a dip in the lake or keep it on when traveling in the rain. The only concern with that might be the leather band. You don't want to get leather soaked, especially this band. The strap is fairly low quality, good enough to last for a year or so, but should be replaced when you have the appropriate funds to do so. Love this product? Check out our review of the top chronograph watches for our top picks.
Key Features:
42mm brass case
Mineral dial window
Quartz movement w/ analog display
330 ft of water resistance
Specification:
Brand

Timex

Model

TW4B04300

Weight

4.8 ounces
Clean, readable case back with three subdials and a date window; function without the clutter
Very lightweight; adds less than three ounces to your carry weight during a survival situation
The included leather band is low quality
Mineral dial window is very easy to scratch (ours arrived already scratched)
Seiko Men's Kinetic GMT Ion Watch








You can't make a list of superior quality watches complete without Seiko making an appearance. We love these guys, and while the watch itself is a fantastic product, it does come with one fatal flaw. It uses kinetic movement to power it, which inherently isn't bad, but since this watch series is nearly twelve years old, you might receive one that's been shelved for a while, which messes with the kinetic battery operation. You'll need to consider replacing the battery after a few years to ensure this stays nice and operational. As for the watch itself, you get a durable Hardlex crystal dial window that puts many other survival watches to shame.
No scratches, nothing but a crystal clear view of the well-designed watch face. Simple to read, and the steel bracelet blends in with the ion-plated case and bezel. Altogether, Kinetic GMT Ion is a beautiful watch, features great water resistance, and includes a Japanese quartz movement for superior timekeeping power. If you're still not certain what you need in a survival watch, check out the guide below to get a feel for the right components that you'll need for specific tasks.
Key Features:
330 ft of water resistance
Stainless steel 45.5mm case
Stainless steel gray bracelet melds into the case
Japanese quartz movement w/ analog display
Specification:
Brand

Seiko

Model

SUN007

Weight

1 pounds
Superior hardlex crystal dial window keeps this looking fantastic and resistant to scratching
Functions without a battery, fully reliant on kinetic movement from wearing it
Users have reported loose crowns upon arrival
Kinetic battery components generally need replacing after a few years
BlueStraw Digital Survival Sport Watch

In a survival situation, you want a watch to do more than just tell the time. The BlueStraw Digital Survival Sport Watch might be the ultimate survival watch for that reason. It has a bunch of survival tools built into the design, to keep you alive when everything else is going wrong. The additional features include a flint, whistle, compass, thermometer, and a fire starter scraper. That means you can start a fire, call for help, find out where you are, and check your own temperature, just using your watch. 
That's not all it can do. It also has a couple of interchangeable bracelets including a paracord strap, that can be cut open to make hundreds of feet of rope, and a survival bracelet with fishing hooks, alcohol pads, and more. Basically, this watch is tantamount to carrying a whole survival kit on your wrist.
Key Features:
Multifunction watch face 
Three interchangeable straps (paracord, survival, & silicone)
Water-resistant to 30m
Available in two colors
Lots of survival features
Specification:
Brand

BlueStraw

Weight

8.2 ounces
It's like having a survival kit on your wrist 
Amazingly versatile design 
Three different watch straps
Survival Watch Buying Guide and FAQ
How We Chose Our Selection of Survival Watches
Quality - While this is a subjective trait to look out for, it's defined by everything else in this category. When one component of a watch fails, it lowers the quality for the remaining aspects of the watch. This is where user reviews heavily come into play before we move onward to ordering and testing watches for ourself.
Brand - You'll see a lot of Casio and Timex up here on this list. That's because they've been proven, time and time again, to be reliable in terms of customer service, replacements, and any other issues you might encounter. On top of that, most of their products are perfect right out of the box, so there's no need to contact customer service in the first place. Brand matters heavily with watches.
Reviews - User reviews are a preliminary method we pore over before shipping and testing the watches ourselves. We've gone through hundreds of reviews (and far more than the nine survival watches on this list) in order to whittle down our strict criteria, bringing you nothing but the best.
Design - Nobody wants to wear an ugly watch. If it doesn't go with your hiking attire or at least look functional and aesthetic in some way, it didn't make this list. The design also plays into how the dial markers are laid out, where the crowns are located, and just how readable a survival watch is. When you have a barometer, compass and a bunch of other things in this small dial, you need to be able to see everything clearly.
Price - Price will always be a determining factor. In the realm of watches, these survival watches are actually extremely inexpensive, and available for a wide array of budgets, even if you're looking to do this while pinching pennies.

Features to Look for in Survival Watches
Accuracy - This means watches that don't lose time daily and need to be reset. The more working parts you have running off the same battery source, the more difficult it is to ensure they're firing on all cylinders.
Shockproof - Survival watches depend on this functionality. If you fall while wearing the watch, if it encounters massive impact that would break a standard dress watch, and yes, electrocution, your shockproof watch is designed to give you a helping hand. Since we're talking about survival watches here, it's fairly high on the list of must-haves.
Water Resistance - You never know what's going to happen out there in the middle of the wilderness or in a doomsday scenario. When SHTF, you need to be ready, and that might mean taking a dive or swimming through a river to get to where you need to be. Thankfully, most survival watches come with anywhere from 165 ft to 660 ft of water resistance.
Power Type - There's quartz movements, analog displays, and they either run off of automatic movement, or some form of battery. However, we did include one kinetic watch on our list. The technology is fantastic because your movements keep the watch powered and moving, provided that you wear it every day. If you get an automatic watch, consider looking at our quality watch winders in order to keep it powered when not in use.
Design - Design dictates function, but it's also about aesthetics. If it doesn't look good, you're not going to want to wear it, case and point. The design should be comfortable on your wrist, and also be lightweight enough to not leave an impression on your skin or make you feel fatigued in any way.
Runtime - Your power reserve, and how long it's going to last. The longer, the better. In a survival situation, you're going to need every minute you can possibly muster. Different watches comes with various lengths of power reserve, which can usually be brought back to the brand, and how many accessories/additional features are running off the same power supply.
Features - Barometric pressure detectors, digital compasses, things of that nature. You want to have every possible tool at your disposal, but as I stated before, you don't want to burn through your power supply just to have them. Take both into account.
Budget - It's always going to come down to budget. Fortunately, since survival watches put the focus on additional features, you're going to run into some resin cases or ABS-coated stainless steel. They utilize some lower grade external materials, while still being able to provide immense pressure resistance and strength, without jacking up the price.

Types of Survival Watches
Paracord/Multi-Use - These have firestarters, tens or hundreds of feet of paracord rope, and a durability beyond compare for a vastly inexpensive price. We've completed an entire guide on paracord survival bracelets if you're not interested in the watch feature, or if you want to get one for your alternate wrist. You'll notice there are no paracord survival watches in this guide. While the concept is excellent, it's best to keep them separate is you need to disassemble it to make use out of that paracord rope.
Navigation Watch - These include altimeters, barometric pressure detectors, compasses and thermometers. Through these four features, you can find your way through just about any terrain, and overcome just about any situation. It makes traveling situations far more enjoyable when you can determine when and where to stop for the night.
Mechanical Watch - Mechanical watches are your alternative movement type to quartz, which runs on a battery. Mechanical works on hand-wound movement, which can often be far more reliable when it's running other sections of your watch.
Advantages of Survival Watches
Survival watches allow you to be ready for anything, especially when disaster strikes. Having one of these bad boys strapped to your wrist means you're ready for the following:
Navigate Through Disasters: We never know what's going to happen tomorrow. Whether it's an earthquake in your hometown or a massive blackout that lasts for weeks, you need to be able to keep moving and find your way to safety and shelter. A survival watch lets you do that.
Synchronize With Friends/Family: Heading out into the woods on a camping and hiking trip? You need to give a probably return time, and a time when it's viable for your loved ones to get worried. Having a survival watch allows you to properly sync up with them, and plan out strict schedules that let others know when something is wrong.
Multi-Functional Use: Some survival watches come with firestarters and small knives, allowing you to pass through obstacles that you otherwise wouldn't have, and set a fire for the night to keep warm in a wilderness environment.

Survival WatchFAQ
Q: What is a Survival Watch?
A: A survival watch is exactly what it sounds like: a tool on your wrist that you should definitely have on you in a survival situation. If you're hiking in the woods and a storm comes down, or you're skiing and an avalanche strikes, important information is displayed that can help you to assist search and rescue teams, or find your own way out of a sticky situation with the least amount of harm done as possible.
If you were to get lost on a white water rafting expedition, you could be miles away from a cabin or center, and even further away from main roads or other forms of civilization. Having a survival watch, which will endure the flooding and submersion, can also be used to find your way out, and determine the environment around you to make the best possible decisions in adverse situations.
Q: Who Should Purchase a Survival Watch?
A: Anyone who steps outside of the day-to-day of the nine-to-five. If you enjoy hiking, camping, fishing or anything that involves trekking into the wilderness, a survival watch is a must-have item. There are also preppers (myself being one of them) who always like to be prepared with the proper EDC, and a survival watch for an SHTF scenario.
Survival watches are also a perfect item to accompany a firefighter, police officer, paramedic or anyone working in search and rescue. So long as it meets the job's specific requirements, these offer an excellently functional way to determine how dangerous a situation is, and can be utilized in a multifaceted way.
Q: Are All Survival Watches Submergible?
A: To an extent, yes. The ones we've chosen for this list each have anywhere from 165 ft of water resistance, up to 660 ft. These are measured in bars, so if you see a watch that says it's ten bars, that means 100 meters, which means 330 ft, and so on.
There are plenty of watches that aren't submergible by even the slightest bit, and some that can barely withstand rainwater without encountering some issues. However, those aren't in the spirit of a survival watch and aren't included on this list.
Anything from 100 ft of water resistance and upward will have some resistance to being submerged, and in a last-ditch effort kind of scenario, or one where you end up lost in the woods and it starts to rain, it's a feature that you come to count on.
Q: What Can Survival Watches do that Others Can't?
A: Survival watches share similar functionality with hiking watches, giving you a moving beacon that tells you about the world around you. It incorporates the best aspects of various other watch types. Traditionally, you will get a blend of the following: compass, altimeter, barometer, thermostat.
In short, you'll be able to detect your current elevation, the temperature around you, pressure (which also comes into play when detecting the weather), and a compass to show you exactly where to go in order to change your environment based on the other three settings. It's a one-man weather vane and navigation beacon on your wrist.

Q: How do You Care for a Survival Watch?
A: Survival watches usually come with different materials than your standard posh Victorinox watch or an IWC masterpiece. They're durable but built to interact with a lot more than just viewed, so there are a few different ways to go about handling their care. Let's break down each individual component and what you need to do.
Case - Your case is basically built to last, but there are a few things you need to look out for in order to keep it moving properly. Some of these issues may require you to bring it into a kiosk or watch repair shop.
Loose Crown: Check to see if the crown is loose to the touch. Even if you have 660 ft of water resistance on your survival watch, you're going to run into issues if the crown is loose: it's the first place water will enter the case from.
Sealing the Case Back: If you've had to replace a battery in your quartz watch or you've simply popped the hood to check it out, you've damaged the water resistance by removing the seal on the back. Special tools and resin will be required to properly maintain the waterproof rating, so you'll want to bring it into a shop, or see if your watch brand has a mail-in service that can assist you.
Band - Some of these watches have rubber bands, which are usually used for dive watches. Rubber watch bands don't really have a whole lot of durability, they end up cracking or breaking in about one to two years. Then, you run into the issues of leather bands getting tarnished if you utilize the waterproof features. Basic principles of caring for any watch band are as follows, just know that doing this will just prolong its life, but it will still eventually need to be replaced.
Take it Off Before Bathing: Even if you have a rubber band, you should still take your watch off before hitting the shower. You'll run into issues with water getting trapped and growing bacteria, and a faster deterioration for the band.
Wear in Sprints: Only wear your watch from morning until night. If you're about to hit the sack, take the watch off and spread it out on your nightstand or a desk before going to sleep. This helps to keep its shape and prevents breakage from you rolling over in your sleep/laying on it in the middle of the night.
Clean and Polish: If the buckle gets a bit dull, give it a polish. If the band seems like it's getting a bit weak, use a sealer (leather) or simply clean dirt and debris out of your strap (nylon) with a soft bristle brush. Keep it clean and polished, keep it sealed, and it'll last.
Screen/Dial Window - You'll notice a common thread between our list: the dial windows can run into major issues. There's a lot going on, so they're usually made out of mineral, which is easy to scratch. You can negate scratches, scuffs and general damage with simple care. Get a microfiber cloth and a small bottle of eyeglass spray, and you'll be able to keep this properly protects and free of scratches through most things.
All You Need to Know About Survival Watches
That wraps it up for survival watches. Whether you're just heading into the woods for the weekend with your mates, or even just barreling down the highway at midnight, there's always a reason to have a survival watch at-the-ready to aid you and provide additional tools to help keep you safe and level-headed. Be sure to check out our other watch guides for more.
Sign Up Now
GET THE VERY BEST OF GEARHUNGRY STRAIGHT TO YOUR INBOX