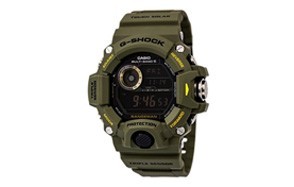 Casio G-Shock Rangeman Master of G Series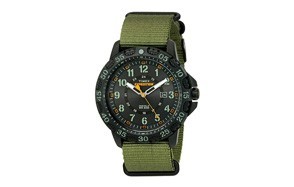 Timex Expedition Gallatin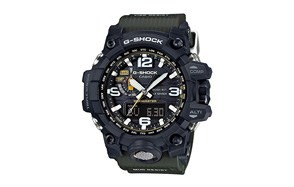 Casio G Shock Mudmaster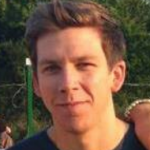 Survive, resist the urge to give in, fight: these are the watches designed to help you achieve your goals. Your survival watch serves as a means of figuring things out when the going gets rough when you're running low on hope but you're high on tactical solutions. We've selected the best survival watch brands on the market, the most durable watches to get you through every single survival situation, and military grade watches to endure the strain of those survival moments. From the top to the bottom, we've broken down 9 best survival watches into its most basic elements and delivered the knowledge you need to utilize them in our buying guide below.
The Best Survival Watch
Survival Watch Buying Guide and FAQ
How We Chose Our Selection of Survival Watches
Quality - While this is a subjective trait to look out for, it's defined by everything else in this category. When one component of a watch fails, it lowers the quality for the remaining aspects of the watch. This is where user reviews heavily come into play before we move onward to ordering and testing watches for ourself.
Brand - You'll see a lot of Casio and Timex up here on this list. That's because they've been proven, time and time again, to be reliable in terms of customer service, replacements, and any other issues you might encounter. On top of that, most of their products are perfect right out of the box, so there's no need to contact customer service in the first place. Brand matters heavily with watches.
Reviews - User reviews are a preliminary method we pore over before shipping and testing the watches ourselves. We've gone through hundreds of reviews (and far more than the nine survival watches on this list) in order to whittle down our strict criteria, bringing you nothing but the best.
Design - Nobody wants to wear an ugly watch. If it doesn't go with your hiking attire or at least look functional and aesthetic in some way, it didn't make this list. The design also plays into how the dial markers are laid out, where the crowns are located, and just how readable a survival watch is. When you have a barometer, compass and a bunch of other things in this small dial, you need to be able to see everything clearly.
Price - Price will always be a determining factor. In the realm of watches, these survival watches are actually extremely inexpensive, and available for a wide array of budgets, even if you're looking to do this while pinching pennies.

Features to Look for in Survival Watches
Accuracy - This means watches that don't lose time daily and need to be reset. The more working parts you have running off the same battery source, the more difficult it is to ensure they're firing on all cylinders.
Shockproof - Survival watches depend on this functionality. If you fall while wearing the watch, if it encounters massive impact that would break a standard dress watch, and yes, electrocution, your shockproof watch is designed to give you a helping hand. Since we're talking about survival watches here, it's fairly high on the list of must-haves.
Water Resistance - You never know what's going to happen out there in the middle of the wilderness or in a doomsday scenario. When SHTF, you need to be ready, and that might mean taking a dive or swimming through a river to get to where you need to be. Thankfully, most survival watches come with anywhere from 165 ft to 660 ft of water resistance.
Power Type - There's quartz movements, analog displays, and they either run off of automatic movement, or some form of battery. However, we did include one kinetic watch on our list. The technology is fantastic because your movements keep the watch powered and moving, provided that you wear it every day. If you get an automatic watch, consider looking at our quality watch winders in order to keep it powered when not in use.
Design - Design dictates function, but it's also about aesthetics. If it doesn't look good, you're not going to want to wear it, case and point. The design should be comfortable on your wrist, and also be lightweight enough to not leave an impression on your skin or make you feel fatigued in any way.
Runtime - Your power reserve, and how long it's going to last. The longer, the better. In a survival situation, you're going to need every minute you can possibly muster. Different watches comes with various lengths of power reserve, which can usually be brought back to the brand, and how many accessories/additional features are running off the same power supply.
Features - Barometric pressure detectors, digital compasses, things of that nature. You want to have every possible tool at your disposal, but as I stated before, you don't want to burn through your power supply just to have them. Take both into account.
Budget - It's always going to come down to budget. Fortunately, since survival watches put the focus on additional features, you're going to run into some resin cases or ABS-coated stainless steel. They utilize some lower grade external materials, while still being able to provide immense pressure resistance and strength, without jacking up the price.

Types of Survival Watches
Paracord/Multi-Use - These have firestarters, tens or hundreds of feet of paracord rope, and a durability beyond compare for a vastly inexpensive price. We've completed an entire guide on paracord survival bracelets if you're not interested in the watch feature, or if you want to get one for your alternate wrist. You'll notice there are no paracord survival watches in this guide. While the concept is excellent, it's best to keep them separate is you need to disassemble it to make use out of that paracord rope.
Navigation Watch - These include altimeters, barometric pressure detectors, compasses and thermometers. Through these four features, you can find your way through just about any terrain, and overcome just about any situation. It makes traveling situations far more enjoyable when you can determine when and where to stop for the night.
Mechanical Watch - Mechanical watches are your alternative movement type to quartz, which runs on a battery. Mechanical works on hand-wound movement, which can often be far more reliable when it's running other sections of your watch.
Advantages of Survival Watches
Survival watches allow you to be ready for anything, especially when disaster strikes. Having one of these bad boys strapped to your wrist means you're ready for the following:
Navigate Through Disasters: We never know what's going to happen tomorrow. Whether it's an earthquake in your hometown or a massive blackout that lasts for weeks, you need to be able to keep moving and find your way to safety and shelter. A survival watch lets you do that.
Synchronize With Friends/Family: Heading out into the woods on a camping and hiking trip? You need to give a probably return time, and a time when it's viable for your loved ones to get worried. Having a survival watch allows you to properly sync up with them, and plan out strict schedules that let others know when something is wrong.
Multi-Functional Use: Some survival watches come with firestarters and small knives, allowing you to pass through obstacles that you otherwise wouldn't have, and set a fire for the night to keep warm in a wilderness environment.

Survival WatchFAQ
Q: What is a Survival Watch?
A: A survival watch is exactly what it sounds like: a tool on your wrist that you should definitely have on you in a survival situation. If you're hiking in the woods and a storm comes down, or you're skiing and an avalanche strikes, important information is displayed that can help you to assist search and rescue teams, or find your own way out of a sticky situation with the least amount of harm done as possible.
If you were to get lost on a white water rafting expedition, you could be miles away from a cabin or center, and even further away from main roads or other forms of civilization. Having a survival watch, which will endure the flooding and submersion, can also be used to find your way out, and determine the environment around you to make the best possible decisions in adverse situations.
Q: Who Should Purchase a Survival Watch?
A: Anyone who steps outside of the day-to-day of the nine-to-five. If you enjoy hiking, camping, fishing or anything that involves trekking into the wilderness, a survival watch is a must-have item. There are also preppers (myself being one of them) who always like to be prepared with the proper EDC, and a survival watch for an SHTF scenario.
Survival watches are also a perfect item to accompany a firefighter, police officer, paramedic or anyone working in search and rescue. So long as it meets the job's specific requirements, these offer an excellently functional way to determine how dangerous a situation is, and can be utilized in a multifaceted way.
Q: Are All Survival Watches Submergible?
A: To an extent, yes. The ones we've chosen for this list each have anywhere from 165 ft of water resistance, up to 660 ft. These are measured in bars, so if you see a watch that says it's ten bars, that means 100 meters, which means 330 ft, and so on.
There are plenty of watches that aren't submergible by even the slightest bit, and some that can barely withstand rainwater without encountering some issues. However, those aren't in the spirit of a survival watch and aren't included on this list.
Anything from 100 ft of water resistance and upward will have some resistance to being submerged, and in a last-ditch effort kind of scenario, or one where you end up lost in the woods and it starts to rain, it's a feature that you come to count on.
Q: What Can Survival Watches do that Others Can't?
A: Survival watches share similar functionality with hiking watches, giving you a moving beacon that tells you about the world around you. It incorporates the best aspects of various other watch types. Traditionally, you will get a blend of the following: compass, altimeter, barometer, thermostat.
In short, you'll be able to detect your current elevation, the temperature around you, pressure (which also comes into play when detecting the weather), and a compass to show you exactly where to go in order to change your environment based on the other three settings. It's a one-man weather vane and navigation beacon on your wrist.

Q: How do You Care for a Survival Watch?
A: Survival watches usually come with different materials than your standard posh Victorinox watch or an IWC masterpiece. They're durable but built to interact with a lot more than just viewed, so there are a few different ways to go about handling their care. Let's break down each individual component and what you need to do.
Case - Your case is basically built to last, but there are a few things you need to look out for in order to keep it moving properly. Some of these issues may require you to bring it into a kiosk or watch repair shop.
Loose Crown: Check to see if the crown is loose to the touch. Even if you have 660 ft of water resistance on your survival watch, you're going to run into issues if the crown is loose: it's the first place water will enter the case from.
Sealing the Case Back: If you've had to replace a battery in your quartz watch or you've simply popped the hood to check it out, you've damaged the water resistance by removing the seal on the back. Special tools and resin will be required to properly maintain the waterproof rating, so you'll want to bring it into a shop, or see if your watch brand has a mail-in service that can assist you.
Band - Some of these watches have rubber bands, which are usually used for dive watches. Rubber watch bands don't really have a whole lot of durability, they end up cracking or breaking in about one to two years. Then, you run into the issues of leather bands getting tarnished if you utilize the waterproof features. Basic principles of caring for any watch band are as follows, just know that doing this will just prolong its life, but it will still eventually need to be replaced.
Take it Off Before Bathing: Even if you have a rubber band, you should still take your watch off before hitting the shower. You'll run into issues with water getting trapped and growing bacteria, and a faster deterioration for the band.
Wear in Sprints: Only wear your watch from morning until night. If you're about to hit the sack, take the watch off and spread it out on your nightstand or a desk before going to sleep. This helps to keep its shape and prevents breakage from you rolling over in your sleep/laying on it in the middle of the night.
Clean and Polish: If the buckle gets a bit dull, give it a polish. If the band seems like it's getting a bit weak, use a sealer (leather) or simply clean dirt and debris out of your strap (nylon) with a soft bristle brush. Keep it clean and polished, keep it sealed, and it'll last.
Screen/Dial Window - You'll notice a common thread between our list: the dial windows can run into major issues. There's a lot going on, so they're usually made out of mineral, which is easy to scratch. You can negate scratches, scuffs and general damage with simple care. Get a microfiber cloth and a small bottle of eyeglass spray, and you'll be able to keep this properly protects and free of scratches through most things.
All You Need to Know About Survival Watches
That wraps it up for survival watches. Whether you're just heading into the woods for the weekend with your mates, or even just barreling down the highway at midnight, there's always a reason to have a survival watch at-the-ready to aid you and provide additional tools to help keep you safe and level-headed. Be sure to check out our other watch guides for more.