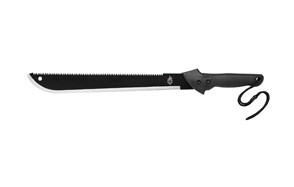 Gerber Gator Machete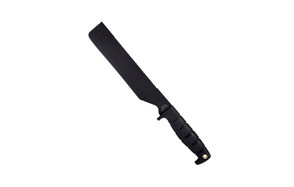 Ontario Knife Company 8683 SP8 Machete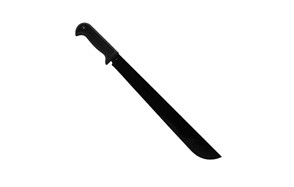 Whetstone Cutlery 'Double Deuce' Machete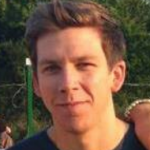 Whether you are an avid camper, farmer, or a survival maniac, owning a machete will certainly come in handy in your day to day activities. Machetes serve as an exquisite tool that not only works as a perfect harvesting knife to clear weeds and dig up soil for planting but also comes in handy for camping and other outdoor activities. As minute as these tasks may seem, to get the best of a machete, there are certain outstanding features one should have. This great read will serve as a guide providing in-depth information on the best machetes out there along with the various types and their features.
The Best Machete
Machete Buyers Guide
Machetes have been used way back in history for effectively as cutting, clearing and chopping tools. To get the best out of one you need to understand its features and dynamics.

How We Chose Our Selection Of Machetes
Putting up this list was not easy seeing as they are a lot of machetes on the market, however, two things stood out when the names were being shortlisted;
Brand - It is great to give new products a chance, but where a longstanding, re-known sits, it would probably be attended to first. The brand of a product matters a lot, when it's a household name that is known for manufacturing top notch products. The blades listed above were all selected because their brands stood out among others. Apart from being re-known by many, the make and manufactures were a strong deciding factor, when reading the specifications and features it is noticeable that only blades that were well manufactured from trusted sources were included.
Reviews - A product is naked without a good customer feedback, when going through the reviews on the different products the feedback from customers who had previously purchased the tools listed above were highly taken into consideration. The machetes that got more positive customer feedback were selected to ensure many more users purchase a workable, durable and sustainable knife tool.
Features To Look For In Machetes
When buying a machete, not any blade will get the job done. A good and sustainable blade should have the following qualities;
Blade Shape - The shape of a blade highly determines how swift and fast the machete will swing; curved blades tend to add finesse when slicing through foliage and overgrown vegetation. Curved blades are more likely to have pointed and sharp tips which can extensively be used for a range of tasks. Flat blades are more lengthy and great for covering more distance per swing.
Blade Material - The material used in crafting out the blade is extremely important, it determines how durable, sharp, sturdy and attractive the machete will be. Stainless steel and carbon steel are the most common materials used in manufacturing good blades. Most blades are reinforced with powdered coating to safeguard against rusting and corrosion.
Length - The length of a machete varies, and while it does not determine how efficiently the blade will work, it does however decide the reach of the machete. A longer blade of 16-18 inches will cover more ground while an 8-10 inch blade will be more portable and easy to carry around. Short blades are still quite sharp depending on the make and brand and will expediently still get much work done.

Handle - The handle of a machete should be well considered before purchasing one, the texture of the handle can either provide a comfortable grip or leave you with blisters and hardened skin. Wooden handles are better for a firm grip while rubber handles serve a more comfortable and slip-free purpose.
Tang - A machete with a full tang is preferable for a more durable and sturdy blade.
Thickness - The thickness of the metal will reduce the instances of bent blades or worse, broken blades. The thicker a blade is, the heavier it is likely to be.
Sheath - The Sheath material has to be made of excellent quality, a sheath will readily protect the blade from humid and moist environments. And if you are on the move a mountable sheath will be greatly beneficial for better and more convenient transporting.