Best Emergency Survival Kits In 2022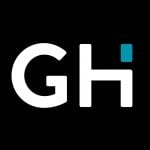 This product guide was written by GearHungry Staff
Last Updated
July 14, 2020
GearHungry Staff
GearHungry Staff posts are a compilation of work by various members of our editorial team. We update old articles regularly to provide you the most current information. You can learn more about our staff
here
.
GearHungry may earn a small commission from affiliate links in this article.
Learn more
Emergency survival summons scary images of stumbling deep in the forest, navigating by compass, building a shelter from tree branches, all while rain whips through the air. However, survival doesn't always mean you're lost; survival can happen next to a busy highway, or even in your own home. To prepare for the worst, you can invest in the best emergency survival kits to make any transition from normal life to abject apocalyptic disaster far more comfortable. Whether you're looking for a survival kit for yourself, the whole family, or even the entire office, these emergency survival kits will provide everything you may need to plan for the unexpected.
The Best Emergency Survival Kit
Sustain Supply Co. Premium Emergency Survival Kit
Boasting a variety of dependable and ingenious emergency supplies, the Sustain Supply Co. Premium Emergency Survival Kit is our choice for the best emergency survival kit. Packed with 72-hour sustainability to keep you and your family safe, this pack is designed for the crucial aftermath of any disaster or wilderness emergency.
The kit covers all your bases, especially when it comes to staying hydrated. This premium survival kit features the addition of Sawyer's Squeeze water filtration system. Most might not think about the cleanliness of the water in an emergency situation, but it's one of the biggest concerns in survival situations. This water purifying set will provide a clean hydration source for as long as you're out there. (Seriously — it's designed to last a lifetime!)
This large survival backpack holds a range of materials including 24 servings of food, water, lights, First Aid kit, emergency blankets, portable stove and kitchen equipment, knives, whistles, firestarters, and hygienic supplies. These items make it a fantastic choice for serious emergency demands or for larger groups, but they may feel like overkill for some.
Still, the supplies boast an impressive five-year shelf life, and you can easily replace anything that expires. Hopefully, you'll never have to use it, but if the need ever arises, this pack won't let you down.
Key Features:
Premium Sawyer Squeeze water filtration
72-hour sustainability
Large backpack
First Aid kit
3 light source options
Hygiene products
Specification:
Brand

Sustain Supply Co.

Model

9-08420

Weight

28.6 Pounds
Easy to carry
High-quality cooking equipment
5-year item shelf life
May be too expensive for 'casual' demands
Emergency Zone 4 Person Family Prep 72 Hour Emergency Survival Kit
If you're serious about being ready for any disaster, the Emergency Zone 4 Person Family Prep 72 Hour Survival Kit is the survival kit for you and your family. As a premium emergency survival kit, you can guarantee that it comes with all the essentials you'll need for a variety of survival scenarios, giving you peace of mind that you can overcome whatever the world throws at you.
All the supplies are contained in a durable and nondescript heavy-duty backpack. It's big enough and tough enough to carry all of your supplies through any situation.
Even if you don't feel entirely ready for a disaster, you can read up and learn more with the provided Emergency Guidebook. This guide will walk you through the best ways to survive, so you can share this knowledge and plan with friends and family.
This kit includes a range of food and water supplies, as well as water purification, shelter, and first aid. This makes it suitable for a variety of disasters. However, some of the equipment may feel a little basic, especially if you are experienced with survival scenarios. For some more must-have products like this, check out our list of the top paracord survival bracelets on the market right now.
Key Features:
72-hour survival kit
Nondescript heavy-duty backpack
Emergency guidebook included
Food and water supplies
Water purification system
Shelter and First Aid
Specification:
Brand

Emergency Zone

Model

861

Weight

27.3 Pounds
Suitable for a range of disasters
Includes hygiene products
Breathable mesh back
Some items feel cheap and basic for a survival kit
EVERLIT 250 Pieces Emergency Survival Kit
A perfect choice for hunting, outdoor survival, and staying alive inside the house, the EVERLIT 250 Pieces Survival First Aid Kit delivers high-quality equipment and supplies time and again. It is one of the most comprehensive options on our list, with a wide range of essentials that have been specially selected by US veterans. Who else would you rather trust?
The waterproof backpack makes it ideal for all conditions. This kit also includes a firestarter, a crucial addition that will make it easy to get through the night and warm up a group. There are also high lumen tactical flashlights that give you an edge once the sun goes down.
Its organizational design is also one of the best we have come across. Everything has its place and packs in perfectly to make whatever you need easy to retrieve. Even though it is so densely packed, it's still lightweight. Plus its compactness makes this kit easy to store or easy to carry over long distances.
As with many emergency survival kits, it may only be suitable for one-time use. Plan to check for expired goods or replacement needs every year. 
Key Features:
Water-resistant backpack
Firestarter included
High lumen tactical flashlight
First Aid equipment
Quick-release rip-away EMT pouch
Comprehensive interior organization
Specification:
Brand

EVERLIT

Model

B07BC66HQ1

Weight

1.92 Pounds
Comprehensive setup
Customized by US veterans
Compact and lightweight
Only suitable for one-time use
Redfora Complete Emergency Survival Kit
As the Redfora Complete Earthquake Bag is available in a wide range of sizes, it is the most versatile option around. This is crucial for larger families who already feel that some survival kits cannot accommodate them.
As for the equipment, it comes with everything you would expect from a comprehensive survival kit. You have your food and water, as well as a hand crank flashlight, so you eliminate the reliance on batteries. It is also suitable for charging devices such as your iPhone, should you need to get in touch with someone. There are also shelter and warming supplies to keep safe from the elements if you should need to spend the night outdoors.
The multi-tool is an excellent addition, but this is just one good option out of a variety of other useful equipment you can use for survival. The 1078-piece hygiene kit will keep people healthy, and the well-researched supplies mean that you have everything on your list, as well as everything you never considered.
All of these supplies add up, though, and this kit is heavier than other options of the same size. The added weight means it may not be ideal for cross-country travel on foot, but if you have a set of wheels or legs of steel, then there's no better option than this pack.
Key Features:
Range of sizes available
Food and water
Hand crank flashlight
Shelter and warmth supplies
107-piece hygiene kit
Variety of tools included
Specification:
Brand

Redfora

Model

QKCK1-3

Weight

16 Pounds
Sleeping bag included
Well-researched supplies
Suitable for charging smartphones
Heavier than other options
AOKIWO Emergency Survival Kit
Compact and comprehensive, the AOKIWO Emergency Survival Kit is an ideal companion for any survival gear you may already stock. It is also entirely compiled by US veterans, making it something you can rely on in certified states of emergency to ensure the safety of you and your family. While small, it packs plenty of useful tools that could mean the difference between survival and disaster. These tools include essentials like camping utensils, First Aid kit, safety whistle, and a compass — all of which could be highly beneficial should you find yourself lost in the wilderness.
All of these components are constructed from high-quality materials, so you can trust each and every tool to perform well. With its compact size, this kit is missing out on a few items that would be useful for larger families or groups. You may only use this as an additional survival kit on top of something you already own. However, if you're a lone-wolf type who wants to be prepared, then you are unlikely to find anything that matches the convenience and portability of this survival kit.
Key Features:
Compact carry bag
Durable exterior
Camping utensils
Multi-tool
First Aid kit
Safety whistle and compass
Specification:
Brand

AOKIWO

Model

B07X2X5YS4

Weight

2.6 Pounds
Customized by US veterans
High-quality parts and equipment
Suitable for a range of emergencies
Not as comprehensive as other emergency survival kits
Emergency Zone The Essentials Emergency Survival Kit
The number one and best choice for the best home emergency survival kits is the Emergency Zone The Essentials Set. It is available for either 2 or 4 people, although you could buy multiple products to suit larger households. If you're single and worried about surviving longer, this is a great option for twice the amount of survival gear.
Inside, there is a range of repair and construction tools, including a multi-tool knife, safety goggles, and even a pack of cards to pass the time. There's also a first aid kit to treat any injuries, while the shelter equipment is useful if you're ever forced from your home. However, these medical supplies are not as plentiful as other options, so it's worth creating a backup plan, if only for peace of mind. You'll also be happy with the food and water, including water purification tablets. The hygiene gear will keep you feeling fresh during the apocalypse. It comes in a neatly arranged backpack that's easily portable, providing a versatile kit suitable for just about any emergency you could encounter.
Key Features:
2 or 4 person sizes
Range of repair and construction tools
First aid kit
Shelter equipment
Food and water plus purification
Hygiene products
Specification:
Brand

Emergency Zone

Weight

12.08 Pounds
Batteries included
Versatile kit
Neat and compact arrangement
Medical supplies are not as plentiful as other options
ER Emergency Ready 10 Person Ultimate Deluxe Survival Kit
If you're after the very best survival kit for your home or office, the ER Emergency Ready 10 Person Ultimate Deluxe Survival Kit provides everything you could need. It comes in a range of sizes, whether you need it for  2 people, 4  people, 5 people, or even 10 people. This variety makes it ideal for a range of demands, including families, schools, and offices, among plenty of others.
As a complete survival kit, there's nothing that you won't find here: there are food bars to keep your stomachs filled and energy levels up, as well as water purification tablets and survival tools. What's more, there's also a clip-on toilet seat should you require one. Despite such a wide range of items, some of them are not as high quality as we'd like, but with the expanse of useful tools, we can look past that. It's OSHA approved, so you can trust that the kit is safe to use in any workplace. In case the power goes out, the USB charging port will keep you connected to the world for a little longer. It would make a perfect survival gift for your adventurer friend.
Key Features:
Variety of sizes
Complete survival kit
Food bars
Snap-on toilet seat
Water purification tablets
Survival tools
Specification:
Brand

ER Emergency Ready

Model

SK10R

Weight

2.2 Pounds
Suitable for home and office
USB charging port
OSHA approved
Some items are not the best quality
First My Family All-in-One Premium Disaster Preparedness Survival Kit
For the Family First crowd, this First My Family All-in-One Premium Disaster Preparedness Survival Kit is the exact option you need. Even if you don't live with a family, there's still plenty for you to enjoy and feel secure should the worst occur. There are several sizes available, ranging from a 1 person to 4 person kit; the 4 person kit is also available with a life straw to filter water.
Besides this, it comes with 72 hours worth of clean drinking water for 1 to 4 people, and there are also food rations to stop those rumbling stomachs. The shelter equipment will be useful should you find yourself outside, but you can also use it in the home if you encounter a broken window and can't get outside to find a better place to stay. It's easily portable thanks to the brightly-visible red backpack and holds enough to make it a good starter kit. However, if you're serious about survival, you may want to replace some items or even add to what is already there. For more useful products like this, check out our selection of the best survival food kits.
Key Features:
Several available sizes
72 hours worth of clean water
Shelter equipment
Food rations
Body warmer
30-piece first aid kit
Specification:
Brand

First My Family A Disaster Preparedness Company

Model

FMF1P

Weight

5.9 Pounds
Easily portable
LED flashlight
5-in-1 emergency whistle
Decent starter kit but not suitable for more demanding survival requirements
Emergency Survival Kit Buying Guide & FAQ
Features To Look For In Emergency Survival Kits
With such a vast array of survival kits, we know it can be a challenge to choose which one is best for you. However, these key features should make your decision a little easier.
Batteries - If your survival kit comes with a flashlight, then batteries may be essential unless it's a hand-crank flashlight. Most kits will provide batteries to fit into the flashlight, but not all do. Before purchasing, make sure you know if it includes batteries, and if not, stock up.
Durability - Durability is an essential component of a survival kit. You want to guarantee the backpack or case can survive whatever you put it through. This means looking for options with excellent stitching or durable materials. Otherwise, you may end up losing items or even needing to carry everything by hand — not ideal during an emergency.
First Aid Kit - First aid kits will help you and your family overcome illness or injuries early on. There's no telling what could happen in the event of an emergency, but small wounds (such as cuts or scrapes) could risk infection. While first aid kits won't allow you to perform surgery, they are still useful, although it might be helpful to take a first aid course in preparation.
Food and Drink - Food and drink are vital in a survival situation. It saves you needing to live off the land and eating potentially deadly shrubs or plants. When at home, you'll likely have food in the fridge and cupboards, so you may not need to use this food and drink, but when supplies run out and water gets cut off, they could be crucial. To put yourself in an even better position, look for water purification tablets, or water filter straws.
Portability - While these survival kits are ideal for use at home if needed, emergencies can happen anywhere. Because of this, it's vital that the kit is portable, either as a backpack with straps or compact enough that you can slip it into a pocket without hindrance.
Shelf-Life - The shelf life of survival items is crucial, but it's something not everyone thinks about. Most food and drink are perishable, so look for long shelf lives on the products you purchase. The general rule is 5 years, but anything less than that should be replenished as needed.
Shelter - Shelter equipment, including blankets and ponchos, will make surviving outside much more comfortable for everybody involved. You'll also need a tarp, as well as a paracord, to stay dry, warm, or protected. You can also use this shelter equipment to make small repairs around the house or other building where you take shelter, such as covering windows or doors in a storm.
Size - It might seem like size and portability are similar, but while portability refers to how easy it is to carry the survival kit, the size concerns how much gear comes in the kit. You need to find an option that provides enough food and drink for everyone in your group, whether that's a one-person, two-person, or even family-sized survival kit. Don't risk skimping on the essentials for everyone involved.
Survival Tools - From multi-tools to tactical pens, and even firestarters, a pack filled with survival tools is a must. However, you don't want something that takes up too much space, so a versatile tool is key. To get the best results, look for sturdy and dependable tools.
Waterproofing - There is nothing worse than finding your entire survival kit drenched and ruined. A waterproof option will prevent such problems, especially if you live in an area prone to flooding. This waterproofing will also keep the kit safe when moving and will ensure everything remains usable while you are striving to survive.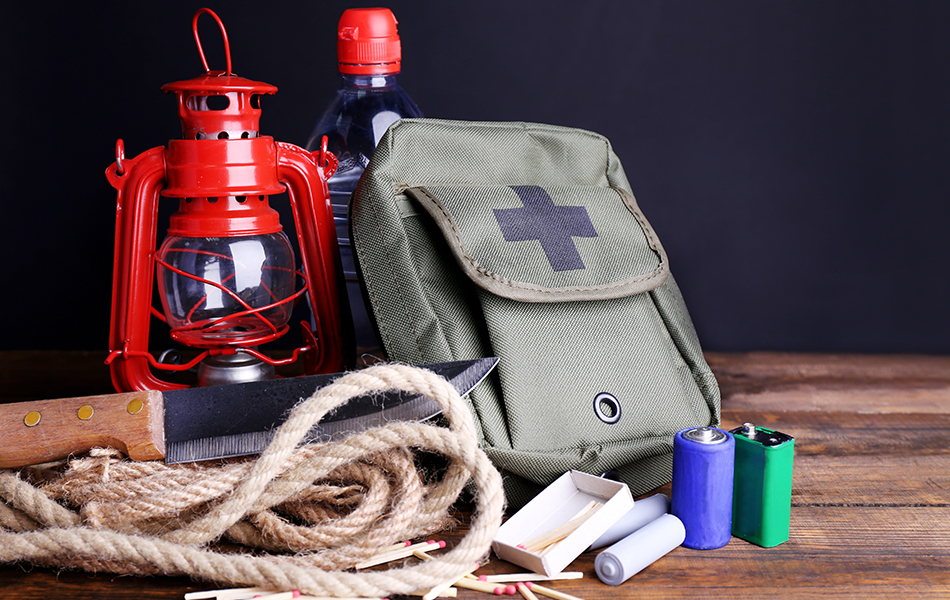 Types of Emergency Survival Kits
1 Person - A 1 person kit is suitable for just one person. It will only have enough gear to protect an individual from a range of survival needs and is therefore not suitable for more than one individual.
2 Person - 2 person kits can also be used for one person if they want to maximize their survival gear, for additional peace of mind. Typically, these are backpacks with enough supplies for 3 days, but you can add more if you need them.
4 Person - Emergency survival kits for 4 people are ideal for families and should be easily identifiable in times of disaster. Often, they come with more gear compared to smaller options, including items you might not realize, such as dust masks and water purification.
5+ Person - Ideal for offices, schools, and large families. Any kit that is appropriate for 5 or more people will provide plenty of survival gear, including food and drink. However, because of the size, they may not be as portable as you'd like them to be. Switching the contents to your own backpack might be a better option, in that case.
Emergency Survival Kit FAQ
Q: What is an emergency survival kit?
A: An emergency survival kit is a collection of items and tools that can help to keep you safe and, well, alive during a disaster scenario. They contain many essentials that you would need, and will often provide enough to keep everybody alive for at least 3 days following a disaster.
They come in many shapes and sizes, from compact 1 person options to the bigger family versions. Purchase an appropriate kit depending on your needs.
Key items to look for include: multi-tools, knives, first aid kits, food, and drinks. Safety blankets are also useful. However, there is a wide range of potential items you might find in a survival kit. You can often combine the contents of a survival kit with items around your home to make a comprehensive survival kit for a variety of scenarios.
Sources:
Dealing With Emergencies - University of Michigan
Types of Emergencies - Red Cross
Sign Up Now
GET THE VERY BEST OF GEARHUNGRY STRAIGHT TO YOUR INBOX