Best Emergency Survival Kits In 2021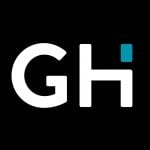 This product guide was written by GearHungry Staff
GearHungry Staff
GearHungry Staff posts are a compilation of work by various members of our editorial team. We update old articles regularly to provide you the most current information. You can learn more about our staff
here
.
GearHungry may earn a small commission from affiliate links in this article.
Learn more
Emergency survival summons scary images of stumbling deep in the forest, navigating by compass, building a shelter from tree branches, all while rain whips through the air. However, survival doesn't always mean you're lost; survival can happen next to a busy highway, or even in your own home. To prepare for the worst, you can invest in the best emergency survival kits to make any transition from normal life to abject apocalyptic disaster far more comfortable. Whether you're looking for a survival kit for yourself, the whole family, or even the entire office, these emergency survival kits will provide everything you may need to plan for the unexpected.
The Best Emergency Survival Kit
Emergency Survival Kit Buying Guide & FAQ
Features To Look For In Emergency Survival Kits
With such a vast array of survival kits, we know it can be a challenge to choose which one is best for you. However, these key features should make your decision a little easier.
Batteries - If your survival kit comes with a flashlight, then batteries may be essential unless it's a hand-crank flashlight. Most kits will provide batteries to fit into the flashlight, but not all do. Before purchasing, make sure you know if it includes batteries, and if not, stock up.
Durability - Durability is an essential component of a survival kit. You want to guarantee the backpack or case can survive whatever you put it through. This means looking for options with excellent stitching or durable materials. Otherwise, you may end up losing items or even needing to carry everything by hand — not ideal during an emergency.
First Aid Kit - First aid kits will help you and your family overcome illness or injuries early on. There's no telling what could happen in the event of an emergency, but small wounds (such as cuts or scrapes) could risk infection. While first aid kits won't allow you to perform surgery, they are still useful, although it might be helpful to take a first aid course in preparation.
Food and Drink - Food and drink are vital in a survival situation. It saves you needing to live off the land and eating potentially deadly shrubs or plants. When at home, you'll likely have food in the fridge and cupboards, so you may not need to use this food and drink, but when supplies run out and water gets cut off, they could be crucial. To put yourself in an even better position, look for water purification tablets, or water filter straws.
Portability - While these survival kits are ideal for use at home if needed, emergencies can happen anywhere. Because of this, it's vital that the kit is portable, either as a backpack with straps or compact enough that you can slip it into a pocket without hindrance.
Shelf-Life - The shelf life of survival items is crucial, but it's something not everyone thinks about. Most food and drink are perishable, so look for long shelf lives on the products you purchase. The general rule is 5 years, but anything less than that should be replenished as needed.
Shelter - Shelter equipment, including blankets and ponchos, will make surviving outside much more comfortable for everybody involved. You'll also need a tarp, as well as a paracord, to stay dry, warm, or protected. You can also use this shelter equipment to make small repairs around the house or other building where you take shelter, such as covering windows or doors in a storm.
Size - It might seem like size and portability are similar, but while portability refers to how easy it is to carry the survival kit, the size concerns how much gear comes in the kit. You need to find an option that provides enough food and drink for everyone in your group, whether that's a one-person, two-person, or even family-sized survival kit. Don't risk skimping on the essentials for everyone involved.
Survival Tools - From multi-tools to tactical pens, and even firestarters, a pack filled with survival tools is a must. However, you don't want something that takes up too much space, so a versatile tool is key. To get the best results, look for sturdy and dependable tools.
Waterproofing - There is nothing worse than finding your entire survival kit drenched and ruined. A waterproof option will prevent such problems, especially if you live in an area prone to flooding. This waterproofing will also keep the kit safe when moving and will ensure everything remains usable while you are striving to survive.
Types of Emergency Survival Kits
1 Person - A 1 person kit is suitable for just one person. It will only have enough gear to protect an individual from a range of survival needs and is therefore not suitable for more than one individual.
2 Person - 2 person kits can also be used for one person if they want to maximize their survival gear, for additional peace of mind. Typically, these are backpacks with enough supplies for 3 days, but you can add more if you need them.
4 Person - Emergency survival kits for 4 people are ideal for families and should be easily identifiable in times of disaster. Often, they come with more gear compared to smaller options, including items you might not realize, such as dust masks and water purification.
5+ Person - Ideal for offices, schools, and large families. Any kit that is appropriate for 5 or more people will provide plenty of survival gear, including food and drink. However, because of the size, they may not be as portable as you'd like them to be. Switching the contents to your own backpack might be a better option, in that case.
Emergency Survival Kit FAQ
Q: What is an emergency survival kit?
A: An emergency survival kit is a collection of items and tools that can help to keep you safe and, well, alive during a disaster scenario. They contain many essentials that you would need, and will often provide enough to keep everybody alive for at least 3 days following a disaster.
They come in many shapes and sizes, from compact 1 person options to the bigger family versions. Purchase an appropriate kit depending on your needs.
Key items to look for include: multi-tools, knives, first aid kits, food, and drinks. Safety blankets are also useful. However, there is a wide range of potential items you might find in a survival kit. You can often combine the contents of a survival kit with items around your home to make a comprehensive survival kit for a variety of scenarios.
Sources:
Dealing With Emergencies - University of Michigan
Types of Emergencies - Red Cross
Sign Up Now
GET THE VERY BEST OF GEARHUNGRY STRAIGHT TO YOUR INBOX