Danger Vittles: Best Survival Food Kits In 2022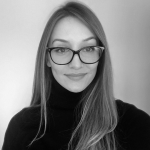 This product guide was written by Jovana Dosenovic
Last Updated
October 5, 2021
Jovana Dosenovic
Jovana is a writer and copy editor living with her lazy calico cat and thousands of (mostly unread) books. She has worked as a copywriter, fact-checker, QA analyst, and librarian, but this has been her favorite gig so far. A bit of a bookworm since she was tiny, she loves nothing more than curling up with a giant cup of coffee or tea and a good book. When not hunched over a keyboard or book, Jovana enjoys going on long walks, short hikes, and occasional camping trips. She also has an unfinished novel she'd like to publish one day. No, really.
GearHungry may earn a small commission from affiliate links in this article.
Learn more
We're lucky to live in a technologically powerful world with many modern conveniences. But as most of us will know by now, it takes only one major emergency or crisis – be it a natural disaster, a local conflict or an epidemic – to disrupt the world as we know it. Natural hazards such as floods and wildfires tend to be swift and unpredictable and can leave you and your family without essential resources and basic amenities for days – even weeks in some cases. That's why having emergency food on hand is essential.
While you can always create your own emergency survival food & kit (think beef jerky, canned fruits and veggies, crackers, canned soups and stews, plus tools, illumination, sanitation supplies, etc.), stocking on pre-made survival food packages is also smart. The best survival food kits will be tasty, filling, and easy and quick to make, and will help keep you fueled and warm during difficult times.
Whether you're preparing for a major global disaster or the next big hurricane, tornado or far-reaching wildfire, or you just want to be prepared in case you get lost on a hike, it's important to have the necessities packed. You're going to be leading you and your loved ones through hell and back, and in that time, you need to keep them fed, and also keep yourself in prime condition so you can aptly defend them. To help you be a little more prepared and take the guesswork out of your disaster preparation, we've snuffed out the most nutritious and best tasting survival food kits currently on the market. Read on for our recommendations, plus advice on what to look for in your next food prepper kit.
The Best Survival Food Kit
Mountain House Classic Bucket Survival Food Kit
With over 50 years of experience in freeze-dried food and emergency food supplies kits, Mountain House is a well-known name among experienced hikers, campers and preppers. This particular kit is a classic – with 12 pouches and 24 pretty tasty servings, including Beef Stew, Chicken Teriyaki with Rice, Lasagna with Meat Sauce, and more, it's enough to keep you satiated for about 3 and a half days.
Aside from making a great food survival kit in case of an emergency, the Mountain House Classic Bucket is also a great option for camping, hiking and RV expeditions as it's relatively easy to store and carry around (no refrigeration is needed). Best of all? The food has a whopping 30-year shelf life, making it perfect for serious preppers who think long-term.
Key Features:
24 servings, 12 tasty meals
Approximately 10-minute preparation
Can be preserved for up to 30 years
6,120 calories
Specification:
Brand

Mountain House

Weight

48.6 Ounces
A variety of pretty tasty meals
Free from all artificial additives
30-year shelf life
A bit pricy for 24 servings
S.O.S. Rations Emergency Food Bar Survival Food Kit
The best survival food packs a lot of nutrients into a small space so you can stay fueled and focused wherever you are. The S.O.S Rations Emergency Food Bar is a great example of such emergency food.
This two-pack contains a total of 18 bars, providing 410 calories per bar. That's a total of 7,380 calories across the two packs. That number of calories could sustain life for a week or more until rescue or more food is available. They come in two flavors (coconut and cinnamon) and there's also a non-thirst formula. The only slight downside is that they only have a shelf life of five years – this might sound like a lot but it makes them less attractive to serious ultra-long-term preppers. In any case, it makes a useful addition to your collection of survival gear.
Key Features:
18 fortified food bars
410 calories per bar (7,380 total calories)
Coconut and cinnamon flavor 
Five-year shelf life
Specification:
Brand

SOS Food Labs Inc.

Model

2X1

Weight

3.34 Pounds
Ready-to-eat, no preparation needed
Perfect for when you need a quick jolt of energy
Makes for a tasty emergency dessert
High in sugar, so not suitable for everyone
If you don't like coconut or cinnamon, you definitely won't like these
Augason Farms 30-Day Emergency Survival Food Kit
Augason Farms 30-Day gives you 307 servings, equalling over 55,000 calories spread across meals such as Brown Sugar Oatmeal, Macaroni and Cheese, Chicken Soup, and many more. The food comes in the form of thirty-five packets in a water-tight pail that is convenient to store anywhere: from a basement or a garage, to an RV or a camper. The only issue is, the bags are not resealable, so if you're digging into this pail, chances are these food bags are going to go within a week or so of you opening them.
The price is beyond right; you get a twenty-year shelf life on this entire container, allowing you to stash it away anywhere that's easily accessible. Between the hard ABS plastic bucket and thermal-resistant individual food storage bags, this will be your go-to emergency storage if worse comes to worst. Keep in mind, you'll need to have ample water stored to hydrate most of this food. Our handy guide to the top dehydrated camping foods features more great products like this. 
Key Features:
Up to 25 years of storage capacity
30 days of meal servings
Comes with a 45-day meal planner
35 airtight, waterproof pouches
55,000 calories
Specification:
Brand

Augason Farms

Model

5-20093

Weight

24 Pounds
Wide variety of foods and flavors
Excellent value to product ratio
Food lasts a long time
Requires a large quantity of hot water to hydrate the entire pail
Very high in simple carbs
ReadyWise Emergency Food Supply Meat Bucket Survival Food Kit
The ReadyWise company made this container with meat-eaters in mind. With 60 servings of seasoned real meat and poultry, plus 20 packets of rice, the ReadyWise Emergency Food Supply Meat Bucket Survival Food Kit will keep you satiated no matter where you are. The ReadyWise also offers a 15-year shelf life thanks to the low-oxygen packaging with thermal-resistant materials.
This is a great option for those who don't just want the standard flavored rice-style or noodle-style packets found in most kits; if you want meat, something with substance, something that's going to help stave off hunger, this is it. This being said, the serving sizes are designated by ReadyWise, and as a result, they're fairly small. Still, the container has a total of 80 servings which is plenty for most situations, and takes about 12-15 minutes to prepare if you're looking for a piping hot meal in the middle of a sticky situation. Be sure to also browse our list of the best camping stoves on the market.
Key Features:
Up to 15 years of storage capacity
60 meal servings of meat
20 extra servings of rice
12 – 15 minutes preparation time
 7,520 calories
Specification:
Brand

Wise Company

Model

01-760

Weight

1 Pounds
Perfect light-blocking container is easy to store
Thermal-resistant packages contain low oxygen; longer shelf life per packet
Probably the best emergency food supply kit if you want meaty meals
Marketed as seasoned, but is somewhat bland
Small serving sizes
Sustain Supply Co. Premium Emergency Survival Food Kit
Everything you need, and not a hair of what you don't. The Sustain Supply Co. Premium Emergency Survival Food Kit comes with seventy-two hours of sustainability for a two-person team. Whether you and your SO are heading out into the great unknown for a few days, or you want to be well-prepared in case of an emergency all by yourself for six days, this is a great option. Those first three days after a disaster are critical, and on average, supply/rescue windows start to look better after that first period, making this an excellent all-inclusive survival kit.
The kit has a serious amount of necessities in it, and as a result, the cost hikes up a bit. But, you will be able to forego purchasing other related items as a result. This product includes a firestarter, a first aid kit, one knife, bathing wipes, a flashlight, an LED lantern, 12 servings of food, and 24 packets of Datrex water. We recommend getting acquainted with this kit before bringing it out in the wild as there's a lot to it. 
Key Features:
 Built for 72 hours of sustainability for a two-person team
12 food servings & 2 liters of water
Kit includes a fully stocked first aid kit
Contains a knife, whistles, bathing wipes and more
Specification:
Brand

Sustain Supply Co.

Model

9-08400

Weight

20.6 Pounds
Comes with everything 2 people need to survive for at least 72 hours
Includes basic first aid kit
Packed with high-quality products
Higher cost due to non-survival food items
Food and water have a 5-year shelf life
NorthWest Fork Kosher, Non-GMO Emergency Food Kit
Looking for a good-quality gluten-free vegan survival food kit? Definitely check out NorthWest Fork Kosher, Non-GMO Emergency Food Kit as it's packed with a variety of tasty plant-based meals. Some of them include Strawberry Banana Oatmeal, Black Bean Chipotle Stew, Seasoned Green Pea Soup, and more. They don't take a crazy amount of water to rehydrate, either.
You get a total of ninety packets in here, equalling a thirty-day supply to keep you and your companions going strong. In total, you have ten years of shelf life, so long as you use the proper storage conditions. Organizing these packets and putting them into the appropriate packs and bug-out bags will give you and your family an immediate head start in an emergency situation. If you plan to go to the wilderness, make sure you also check our paracord survival bracelets and be on top of any situation.
Key Features:
Completely kosher, vegan, and non-GMO
A variety of plant-based meals for many days
Comes with a total of a ten-year shelf life
90 total servings
Specification:
Brand

NorthWest Fork

Weight

16 Pounds
Completely plant-based meals
Safe for people with nut allergies
Fairly high price
Relatively low in calories
ReadyWise Emergency Food Supply Entrée Bucket
If you're looking for a large tub of emergency food sachets at an affordable price, you may want to take look at the ReadyWise Emergency Food Supply Entrée Bucket. With 60 servings of a wide variety of dishes, including Cheesy Lasagna, Creamy Pasta, and Chicken Noodle Soup, this survival food kit will keep you well-fed for many days.
You don't need any equipment to prepare the dishes as they're ready to eat and come in easy-to-open sachets. All you have to do is add water, wait 12 to 15 minutes, and eat. This said, while boiling water is not required, the taste and consistency of the food are definitely better when prepared with hot or boiling water. The pack comes with a 25-year shelf life, making it perfect for preppers and anyone else who might not need them in the near future. Our only slight complaint is that they only contain around 200 calories per serving, so you'll have to eat quite a few to get your recommended daily intake. Here are some top-rated camping utensils that might come in handy for your next adventure.
Key Features:
60 servings with 13 meal options
25-year shelf life 
Just add water to prepare
13,400 calories
Specification:
Brand

Wise Company

Model

01-160

Weight

10.7 Pounds
A variety of meal options
Great value for money
Does not need boiling water
Only 200 calories per serving
Somewhat bland tasting
Survival Tabs 60-Day 720 Tabs
The ideal survival food packs a serious amount of nutrition and calories into the smallest package possible. When it comes to emergencies, eating to survive isn't about delicious gourmet meals, it's about survival. This 60-day pack of Survival Tabs is perfect for such situations as it's compact and super-easy to take with you or store literally anywhere, yet it packs a nutritional punch.
Whether you're holed up in your shelter during a snowstorm or are stuck out on the road, these little chewable tablets will keep you going. Each tablet contains all of the 15 essential vitamins and minerals and is made with high-quality protein. They're also gluten-free and not genetically modified, so you can eat them without any guilt. Another interesting fact about Survival Tabs is that your body will use 99% of the calorie content because they're digested so quickly. You may need some of the most popular cooking tripods from our list, too. Check them out.
Key Features:
60-day pack with 720 tabs 
Contains all essential vitamins and minerals
25-year shelf life 
20 calories per tab
Specification:
Brand

Survival Tabs

Model

ST-4B-MIX-CH00022

Weight

1.8 Pounds
Compact and easy to carry or store anywhere
Makes for a great food backup during emergencies
Pretty tasty
Will keep you alive but you'll definitely still be hungry
Survival Tabs 8-Day Food Supply 96 Tabs
If you've never tried emergency food tablets before and don't want to make a commitment to a bigger pack, we recommend trying a smaller option from Survival Tabs. Containing 15 essential vitamins and minerals, the Survival Tabs 8-Day Food Supply 96 Tabs will keep you going for up to 8 days.
Whether you're prepping for the next natural disaster or you want to stay full at all times including the days when you're stuck in traffic for hours, this is a great emergency backup food to have. Small and portable, these are super-convenient to have on hand in your survival backpack, and best of all, they actually taste really good. Each serving (12 tabs) contains 4g of protein, 12g of sugar and 240 calories, making the tabs a good addition to any well-prepped food stash.
Key Features:
8-day pack with 96 tabs 
Contains all essential vitamins and minerals
25-year shelf life 
20 calories per tab
Specification:
Brand

Survival Tabs

Weight

1.8 Pounds
Super-compact pouches are easy to carry and store anywhere
Great backup for emergency situations
Pretty tasty
You'll survive but you'll still be hungry
Augason Farms 72-Hour Emergency Food Supply Kit
Not all emergency food supplies have to taste like dust or come in the form of tablets. You can actually find some that are pretty pleasant to eat – and at a pocket-friendly price. With 5 meal varieties such as Maple Brown Sugar Oatmeal and Chicken-Flavored Rice, the Augason Farms 72-Hour Emergency Food Supply Kit is just that. 
The pail will only keep you going for three days, but with five different meals and 42 servings, it's much better than eating astronaut tablets (although they do make a good addition to this). You don't need any equipment to prepare the meals, just access to a water supply. The pack has a total of 8,000 calories, so you could actually make it last longer than three days if you had to. A bargain and a useful survival gift! 
Key Features:
42 servings with 5 different meals
25-year shelf life 
Just to add water to consume
8,000 calories
Specification:
Brand

Augason Farms

Model

5-32200

Weight

5.34 Pounds
A variety of tasty meals at a great price
Averages 2,560 calories per day so you can make it last longer
Super-easy to prepare
Pretty high in starch, no meat
Survival Food Kit Buying Guide
Why Trust Us
As folks who regularly and frequently hike and camp, our motto is: always be prepared. No matter how experienced an adventurer you are, it's incredibly easy to take a wrong turn and suddenly find yourself lost in the wild. Add to this the current state of the world (extreme weather, natural disasters, epidemics, etc.), and it should be clear why we believe that everyone should do their best to be at least somewhat prepared for emergency situations. That's why we take prepping and emergency food kits in particular very seriously; after all, depending on the situation, they could be the difference between life and death. Every kit you see reviewed here is a top-quality product that's either a favorite among experienced hikers and backpackers or is a top-rated product from a reputable brand that's positively reviewed by thousands of consumers.
Who This Is For
This guide is for anyone who wants to have survival food supplies on hand in case of an emergency. Whether you're preparing for the next major natural disaster or any other potential emergency situation, we've selected the best non-perishable food kits to keep you well-fed and well-focused during difficult times. And while you may be lucky and never actually need emergency food, in these precarious times you can't be too careful.
How We Picked
To give you the very best survival food kits that the market has to offer, we spent almost 20 hours on research and review. In choosing the products for our top-picks list, we tried to accommodate varying needs, preferences and budgets, so some of the food kits are very versatile, tasty and ultra-long lasting, while others are simpler and more budget-friendly. We wanted to ensure we had products for everyone which is why you'll find both meat-inclusive and vegan survival food kits in our list.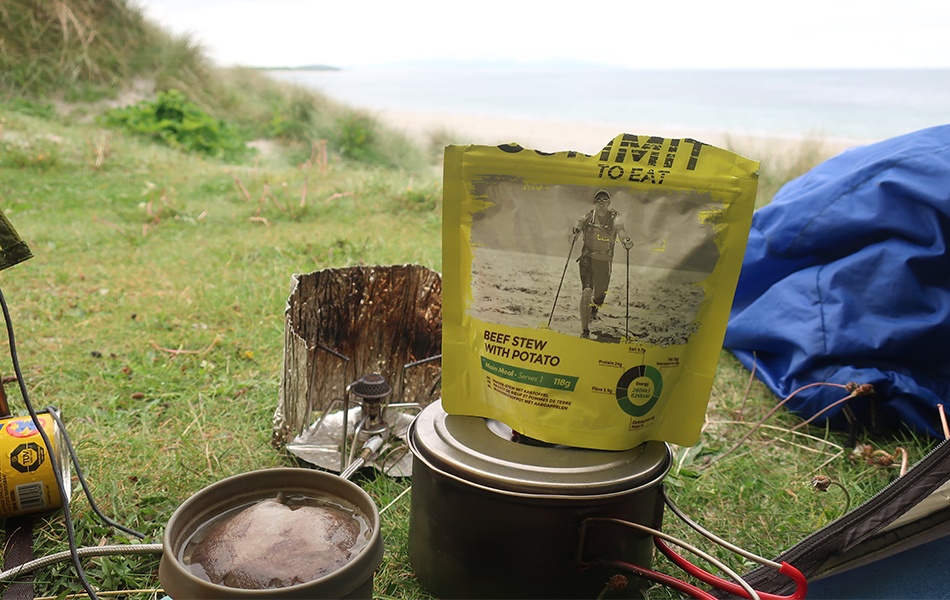 Features To Look For In Survival Food Kits
Meal Variety - Just because a survival food kit is built for an emergency, doesn't mean it needs to taste like it. There are plenty of kits out there with multiple servings and a variety in flavor/consistency, so you don't get bored with what you're eating. If you're preparing for a long-term survival type of situation, we highly recommend stocking up on a few different emergency food kits.
Number of Servings - Whether it's just for you or for a small group, factor the number of servings and actual meals in. Take into consideration the possibility of having additional, unexpected members with you as disaster is never predictable or convenient.
Portability & Preparation - The fewer utensils and extras your kit has, the easier it will be to carry and quicker to prepare. There's an art to packing a lightweight and effective bug-out bag whether you're planning to stay in your garage or are preparing for the wilderness. In general, we recommend looking for kits that are the quickest and easiest to both take with you and prepare (and we're happy to say that all products in our list tick these boxes).
Calories - Because you don't know how long an emergency might last, you want high-calorie content in your survival food kits. Most of these come with 800 to 3,600 per serving, allowing you to maintain your body weight and energy levels no matter the situation.
Ingredients - Every kit has brand-specific ingredients. More often than not, there are not a lot of preservatives or chemicals in these foods (although there are exceptions). Most emergency food kits are kept by air-tight sealing and proper packaging, focusing on nutrition above all else.
Taste - We're not going to lie: these aren't all going to taste pretty, especially the super-cheap kits. But it's good to keep in mind that when it comes to survival situations, what you should be focusing on is staying alive, not eating gourmet meals. Still, you can improve the flavor of any emergency food by having some salt and sugar on hand, as well as extra foods such as canned fruits and veggies, pickled foods, etc.
Packaging - Light and moisture are bad for your stored foods, so look for packaging in the form of aluminum cans, thermal-resistant and anti-light-permeable packages, and airtight, food-safe containers.
Shelf Life - One of the biggest factors to consider is the longevity of your survival food kit. If you're preparing for a camping trip and want to be all set just in case, emergency foods with shorter shelf life are perfectly fine. But, if you're stocking up on emergency foods for potential major disasters, we highly recommend opting for kits with a much longer shelf life. The best emergency food supply kit will last between 15 to 30 years.
Sources:
Sign Up Now
GET THE VERY BEST OF GEARHUNGRY STRAIGHT TO YOUR INBOX