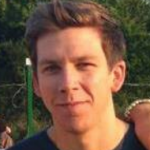 We live in a wonderful world of modern conveniences, but it's also insanely fragile. You're not the only one who's been prepping for the day the walls come down. Having a survival food kit is essential until you can get more stable sources of food going in a SHTF scenario, and depending on the situation, you may need more than just a couple of days to keep you and your family going.
Whether you're preparing for a major disaster or the next big hurricane, tornado or far-reaching wildfire, it's important to have the necessities packed. You're going to be leading you and your family through hell and back, and in that time, you need to keep them fed, and also keep yourself in prime condition so you can aptly defend them. We've snuffed out the top ten survival food kits, to take the guesswork out of your disaster preparation.
The Best Survival Food Kit
Survival Food Kit Buying Guide and FAQ
Here on Gear Hungry, we're very big on camping, hiking, and commanding the great outdoors. For more reasons than one, we've taken a good hard look at the emergency preparations needed to enjoy the world, and prepare for those dark times. We'll cover shelf storage times, preparation, and tips on how to get the most out of your survival food kit.

How we Chose Our Selection of Survival Food Kits
While these products may appear bare-bones in terms of the food itself, we've gone through a rigorous period of testing and determining just exactly what needs to be look at before going ahead and purchasing it. We built our list off of the following criteria:
Quality of ingredients
Quantity of servings
User reviews from multiple sources
Overall price and value
We took the guesswork out of this so you can select from a higher caliber of items, instead of scanning numerous pages, looking for that special product.
Features to Look for in Survival Food Kits
Meal Variety - Just because it's built for an emergency, doesn't mean it needs to taste like it. There are plenty of kits out there with multiple servings and a variety in flavor/consistency, so you don't get bored with what you're eating.
Number of Servings - Whether it's just for you or for a small group, factor this in. Take into consideration the possibility of having additional, unexpected members with you. Disaster is never convenient.
Portability - The fewer utensils and additives your kit has, the easier it will be to carry. There's an art to packing a lightweight and effective bug-out bag.
Preparation - On average, preparation on all of these kits are extremely simple to achieve. Preparation is set to take the same amount of time.
Calories - You want high calorie contents in your emergency food kits. Most of these come with 800 to 3,600 per serving, allowing you to maintain your body weight and energy levels.
Ingredients - Every kit has brand-specific ingredients. More often than not, there are not a lot of preservatives or chemicals in these foods. They are kept by air-tight sealing and proper packaging, focusing on nutrition above all else.
Taste - We're not going to lie: these aren't all going to taste pretty. We have some tips to increase the flavor of your emergency food in the guide below. As time has gone on, the initial taste of survival food has gotten much better.
Packaging - Light and moisture are bad for your stored foods. Packaging comes in the form of aluminum cans, thermal-resistant and anti light-permeable packages, and airtight, food-safe containers.
Shelf Life - One of the biggest factors is, how long will your food last for? We cover the averages and other information below, but keep this in mind during the purchase process so you can adequately plan for its eventual replacement if you don't end up using it within the shelf life time frame.
Survival Kit FAQ
Q: What is a Survival Food Kit?
A: Food survival kits contain non-perishable foods, or foods with extremely long shelf lifes exceeding that of your normal grocery store items. These kits don't need to be refrigerated, cooked, require little to no water, and don't need a lot of special preparation. They are designed for disaster situations, including hurricanes, floods, wildfires where food runs low, and general preparedness for droughts, famine, and other instances. In our world, we don't hear of or are included in these things often, but that's exactly why you're here: you know that nothing lasts forever.

Q: Who Needs a Survival Food Kit?
A: Just about everyone you can think of. These aren't casual items found in your everyday pantry. In this modern world of convenience, we take food and other things for granted without so much as a second thought. When the time strikes, very few will be ready. You'll need a kit if your power goes out (check out our portable generators review for this situation), if your world comes crashing down, and so will your family.
The main focus here are the wife and kids. It's your solemn duty to protect them, and if you can't so much as feed them in a disaster situation, then all other preparation efforts will have been wasted. Those going camping, hiking, anywhere majorly away from immediate civilization, and those who fear disaster striking, are all the people we're trying to reach with this message: you can never be too prepared. Don't wait until it's too late to start.
Q: When is a Survival Food Kit Necessary?
A: There are several situations, ranging from extreme to unlikely, that we've covered below. In all of these scenarios, it's important to have access to clean, potable water, whether from a source or from your carrying kit. If you're applying your own potentiality for requiring a food survival kit, you may also need a water purifier straw or container, for which, we have a guide.
Global Disaster: While unlikely, you never know what's around the corner. Those who say you're nuts for storing food now, are the same ones who would ask you to share if a global attack or disaster ever struck. In situations like these, you could go months or years without having a solid stance in the world. Eventually, we'll all figure out a way to bring things back to normal, but until then, it's survival of the fittest. In these situations, these kits aae your primary food source for a while, and backup food later on.
Hurricanes or Natural Disasters: There are spots all over the glove that endure the panic and disaster of hurricanes, tsunamis, and general flooding each and every year. It takes months or years to get a total count on the fatalities, and often times, many of those are attributed to starving. Whether you're hold-up in the basement or on a raft floating down Miami roads, food is your number one priority.
Camping or Hiking: The power on the RV goes out, you lose your food supply storage to bears or other creates. Worst case, you've gotten injured while hunting on the trip, and you're waiting on your mate to come and find you. Having a few days worth of food, especially in a sedentary position, can be the difference between life and death.
Skiing or Winter Sports Catastrophe: You hear it once every few years, where a few snowboarders or skiiers got trapped and either didn't make it, or made it by the skin of their teeth and a globalized rescue team. In these situations, whether it's a cave-in, valance or brutal injury, supplies can be difficult to get to you. By the time they can get supplies to you, it's already close to the end of the rescue as it is.
Temporary Poverty: The financial game only takes one wrong turn to twist on its head. While there are charities, communities and organizations willing to help, returning to or entering poverty for the first time comes with an immediate adjustment to your usual food intake. Even if this is temporary, starvation doesn't take long.
There are plenty of other specific situations. Having yourself ready for anything is an immediate signal to your friends and family that you're the one to turn to when times get rough. Nobody has ever regretted being prepared for the worst.
Q: What is the Shelf Life of Survival Food?
A: Each package is different, each brand has their own preservation methods, but if you're talking about a standard freeze-dried meal (like one of the twelve packs that come in our #1 pick on this list), then you're looking at anywhere from twenty to thirty years on the shelf. Keep in mind, this all depends on how you store it, the surrounding temperature, and if light can penetrate the container.
Then you get into smaller survival food, like individual bars (the ones that range from 1,200 to 3,600 calories or more in a single serving), then you're looking at about five to ten years. Any reputable emergency food company/manufacturer will also list this on each individual bag, so you won't have to consult any manual or information that came with your kit. Proper storage is key. While there are optimal conditions for 90% of all stored survival food, be certain to take into account what your food of choice containers, and adjust your storage methods accordingly.
Q: Once the Bag is Opened, How Long Will the Food Last?
A: The food itself may only last for a few days. There's no moisture in the food, which means it won't mold. But, at the same time, with no moisture (and generally no filler preservatives) in the food, it grows stale, clumps together, and just generally expires a lot faster.
This is where canning comes into place. If you can put the food from these thermal-resistant bags right into a food-safe can or other method of preservation, on average, depending on the brand, you could have about one year on the shelf. If you store this food improperly, you'll know it when you go to open it.
Some bags will come with resealable sections and gaskets to push all the air out, but the fact of the matter is, once these have been exposed to air, their twenty or thirty-year shelf life that you purchased them for, will immediately shrink. Be sure to date your food if you plan to store it in alternative means.

Q: Where to Store Survival Food?
A: Survival food, if it doesn't come in light-blocking packaging, should be stored in metallic and/or airtight containers, and kept out of direct sunlight. If you're going to be storing your supplies in your pantry, it's important to check it out often. Moisture, light, and simple age are all factors that degrade the quality of your survival food kit over time.
Stick to dark places in low-moisture environments. One major tip, especially if you live in humid climates that are prone to hurricanes and other natural disasters, is to keep your bag near a vent where your air conditioner runs. Near, not directly in front of. You don't want to build condensation on the inside of your external frame backpack, but you want to keep everything from getting damaged with time.
Ziploc bags are not an okay storage container for survival food, nor are tupperware containers. Many rookies make the mistake of assuming these are airtight, but that's completely up to human error, and is still light permeable. You should have a knife with you if push comes to shove, meaning it's a viable option to put your freeze-dried food in food sealer bags that suck all the air out, and then place those in containers/in your bag.
Golden rules: no light, no moisture, check once every three months to ensure food and supplies are still all set for a worst-case cenario.
Q: How to Prepare Survival Food?
A: Survival food comes freeze-dried, which is why you're able to store it on the shelves for so long at a time. To prepare your good, as well as a few additional tips to ensure everything is done safely and efficiently, we've laid out our pro tips below.
Bring water to a boil for your freeze-dried meals. You don't need to continue boiling it, because that 212F temperature is going to kill all bacteria and harmful pathogens.
Add your food to the water. Most freeze-dried foods are read-to-go in about ten to twelve minutes after you mix them into the water.
Be sure to have some sort of spice together, whether it's salt or pepper, and keep it in your kit. Bonus points if you can mix a blend of your favorite spices, essentially making an "all-spice" for whatever it is you're preparing. Basic salt, pepper, and other preferred ingredients can liven up this food and make it truly enjoyable.
Ensure that you prepare everything in an easy-to-clean container. If you're interested, you can check out our camping cookware buying guide to find a great set. Keep in mind, in emergency situations, you may not have access to much water to clean with.
Additional Tips for Preparing Survival Food
Bring a recipe book along for the ride.
You can prepare food with cold water, but only if it is potable.
It's recommended to practice cooking a few meals (perhaps grab an additional less expensive pack of food) so you understand what you're doing from first-hand experience.
Bring a reliable heating source, such as an alcohol stove.
Bring utensils in your kit, if it doesn't already come with them. If the SHTF and you're left without utensils, you're going to waste more food from unconventional means of eating it.
Professional survivalists also recommend having reminders or calendar dates to check for food when it's within thirty days of expiration. This gives you time to eat (you don't want it going to waste), and replace those kits with newer food supplies. If applicable, keep your bug-out bag in a visible location so you'll remember to check on it frequently.